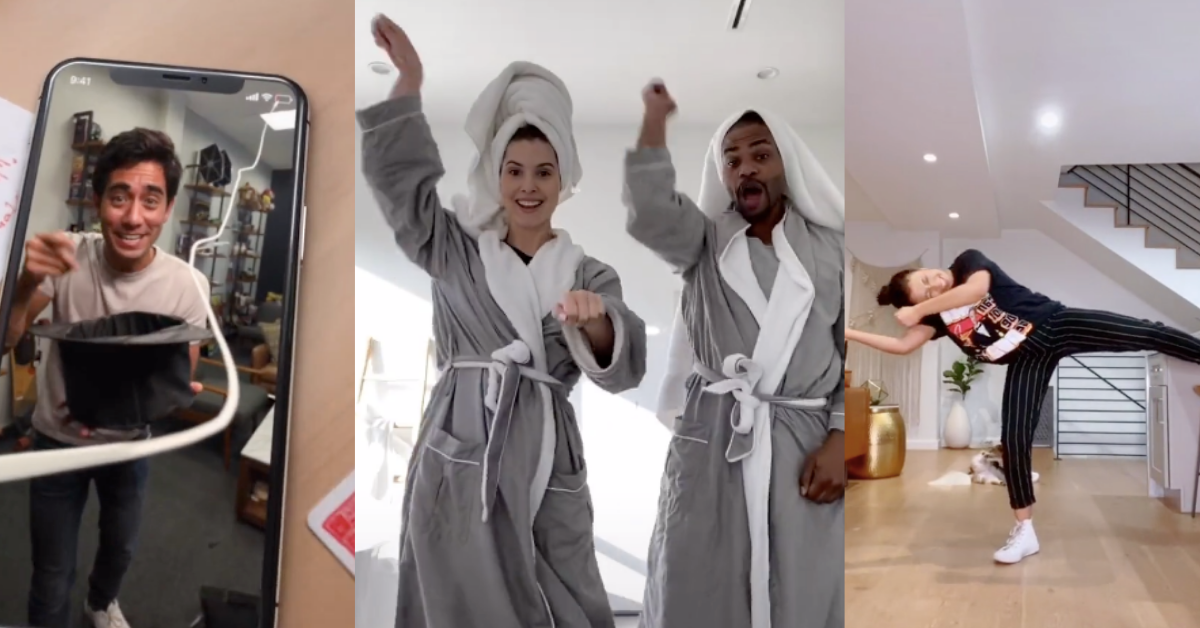 If You Miss Vine, You Can Probably Find Your Favorite Creators on TikTok
By Katie Garrity

Apr. 15 2020, Updated 2:00 p.m. ET
After Vine closed down, heartbroken users were wondering where to turn to for the 6-second video fix. Vine provided a space for short video clips to shine. The Vine app could be used to browse videos, along with groups of videos by theme, and trending videos. Vine competed with other social media services such as Instagram. 
Article continues below advertisement
Vine created a gaggle of popular creators that soon set every trend on the app gaining millions of followers and views. When the app was purchased by Twitter and quickly shut down, all of those creators were scrambling to find a new platform to keep their following on. Enter: TikTok. If you've been missing some of your favorite creators from Vine, we've found some of the best viners on TikTok so you can still get your fix!
Marcus Johns
Marcus Johns started his career in acting. He rose to fame on Vine garnering millions of followers. He has his own comedy shtick, that originated on Vine, but he has now brought that to the TikTok community. He's currently sitting on over 3.7 million likes and over 100K followers. 
Article continues below advertisement
Josh Peck
Josh Peck was a celebrity before Vine or TikTok or any social media platform, starring in the Nickelodeon series, Drake and Josh.  Josh converted his humor into six-second sound bites on Vine, and then hopped over to TikTok. He has since garnered 12K followers. He also is buddies with superstar YouTube creator, David Dobrik. 
Article continues below advertisement
Alx James
Alx James once had over 8 million followers on Vine. Known for his straight-forward, sassy, and no-nonsense takes on life, there were even rumors of the Vine star getting his own reality show.
Article continues below advertisement