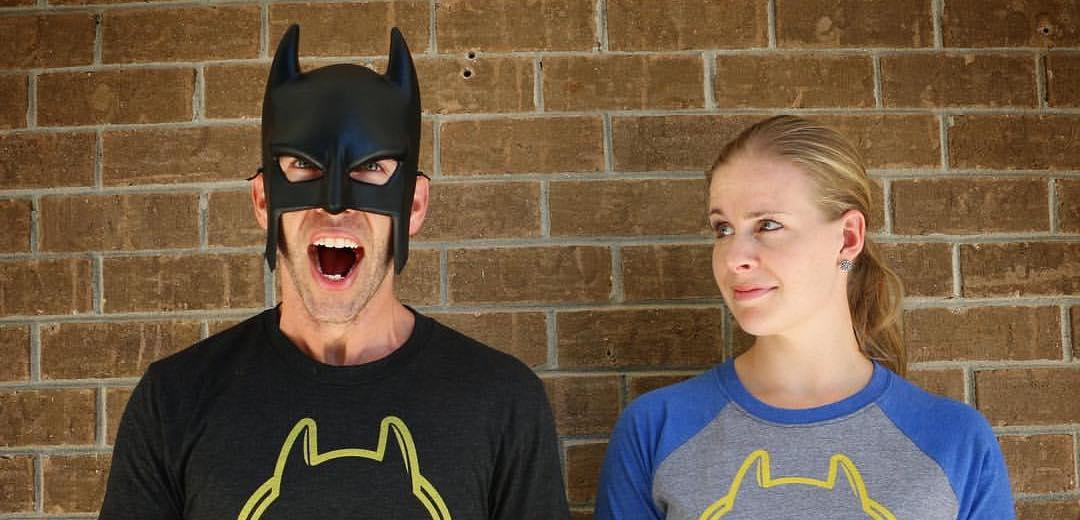 Fans Are Crushed That Social Media Stars BatDad and Jen Have Split
By Allison Cacich

Mar. 14 2019, Updated 12:58 p.m. ET
If you didn't watch at least one Vine featuring BatDad in 2015, you clearly weren't on top of your social media game. 
The father-of-four, whose real name is Blake Wilson, first became popular on the now-defunct video hosting service for his parenting-themed clips, which featured him wearing a Batman mask and speaking in a raspy voice similar to the beloved superhero's.
Article continues below advertisement
The videos often featured Blake's wife, Jen, and their kids: Taylor, Kaya, Sienna, and Ben. Though BatDad's Vine account once boasted 3.6 million subscribers, the social network's demise in 2017 tempered the family's fame. 
Article continues below advertisement
Despite losing his main platform, Blake continues to post videos on his Instagram account, which has an impressive 1.4 million followers. In recent months, fans began noticing that Jen wasn't appearing as frequently on the page, leading some to question whether the couple had split.
Keep reading for an update on the Wilsons, including details on Blake and Jen's relationship status. 
Are BatDad and Jen still together in 2019?
Sadly, BatDad and Jen are separated. Blake confirmed the news on Instagram after a fan asked if the duo was still together. "Nada, still friends though!" the fitness enthusiast wrote. "Trying to be co-parenting champions of the world lol."
Article continues below advertisement
Under his latest Insta photo, one user wrote, "Sorry about you and Jen. She totes cracks me up — you and your wonderful kids do too lol!" Another added, "You and Jen are done?! Oh, I'm so sorry. Glad you're trying to make friendship happen, though."
Article continues below advertisement
Even though they've split, the duo certainly appears amicable. A few days after he confirmed their breakup, Blake posted a video on Facebook of the funniest Jen and BatDad moments. As for Jen's page, her bio still reads: "Yes, BatDad is my husband."
In an interview with TODAY from 2013, Blake admitted that his character often annoys his wife. "I feel bad for her," he said at the time. But the voice, he explained, "makes people smile because it's so stupid."
When speaking to PBS News Hour in 2014, the then 30-year-old gave a shout-out to Jen for her heroic parenting. "I think the superpower, if there is one, is being able to read your partner," he expressed. "Reading what they're feeling. Being able to recognize the signals and knowing when your partner needs a little more help than normal. That's huge when you're raising a family."
Article continues below advertisement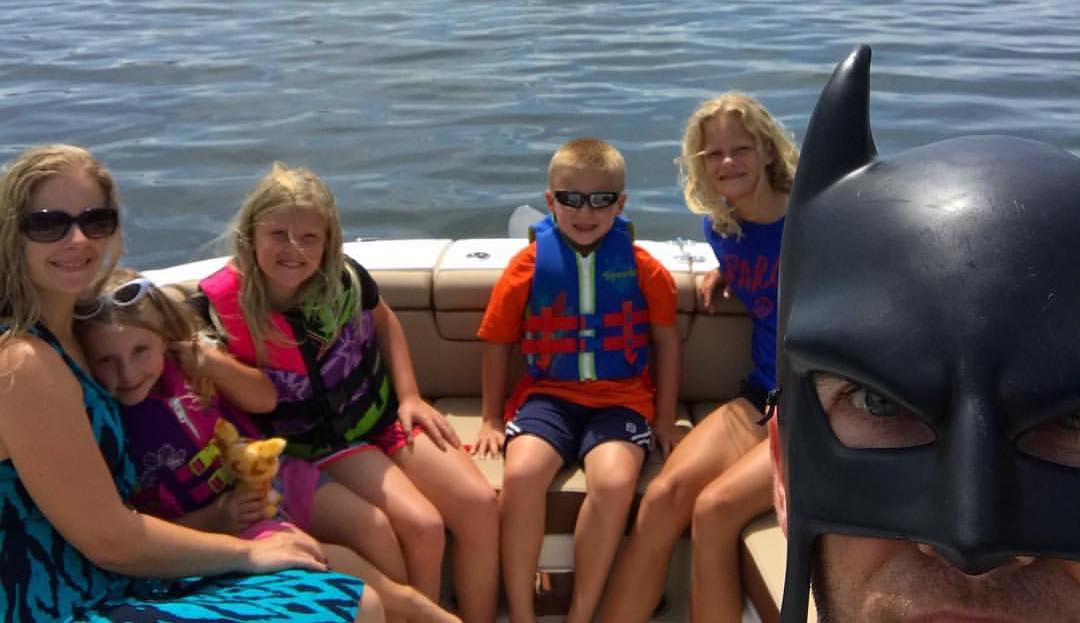 Blake continued, "We're no different than any family out there with young children. That's why these little jokes on Vine resonate with people, because I poke fun at the tough stuff… Bottom line is, you gotta be able to laugh at the tough stuff. Yes, you're gonna get stressed out, yes you're gonna get upset, but sometimes you've got to have humor. You've got to be able to laugh at some of the most ridiculous moments your kids put you through."
We look forward to seeing how BatDad and Jen navigate the whole co-parenting game. Expect to see a lot of love ... and a whole lot of humor!