Guy Tweets About His "Sad" Dad Who Opened a New Donut Shop and the Customers Flooded In
Billy By couldn't bear the site of his father slaving away, making delicious donuts for in a cool new shop without any customers. So he turned to Twitter for help.
Thanks to a single tweet from a concerned son, a local donut shop just hit a huge surge in popularity after things were looking dead in the water.
There are some pitfalls with opening your own businesses, no matter how passionate you are: you don't have the same notoriety as the big-name brands. Which is what Billy By's father was suffering when he opened Billy's Donuts in Houston, Texas.
Article continues below advertisement
The guy made some amazing looking treats and created a welcoming atmosphere for customers, but hardly any customers were stopping in to buy anything.
Article continues below advertisement
Saddened to see his dad pour so much work into the business and not receive any customers, Billy decided to show off the new store, and some of the stuff his dad was capable of baking.
The treats look seriously delicious: he's got monstrous-sized donuts, cinnamon buns, little donut holes, and a variety of classic iced treats that just scream "cheat day." Honestly, I'm kinda wishing one of those big-glazed bad boys were right by my side as I write this and sip on some coffee. Thanks a lot, Billy.
Article continues below advertisement

Article continues below advertisement
It didn't take long for his tweet to go viral, because if there's one thing the internet hates, it's a family business that's taking a hit, apparently. Especially when that business is really good and run by someone who clearly cares a lot about what they do.
His tweet to date amassed over 250,000 retweets and over 500,000 likes, which transferred to some real world numbers.
Throngs of people showed up to the once-desolate donut shop and soon the empty parking lot was full of customers ready to get their donut on. It wasn't long before the store sold out of donuts and kolaches.
Getting your hands on Billy's donuts were all of a sudden a challenge and the customers who were fortunate enough to nab some of the treats left glowing reviews for the sweets, calling them "the best ever."
Article continues below advertisement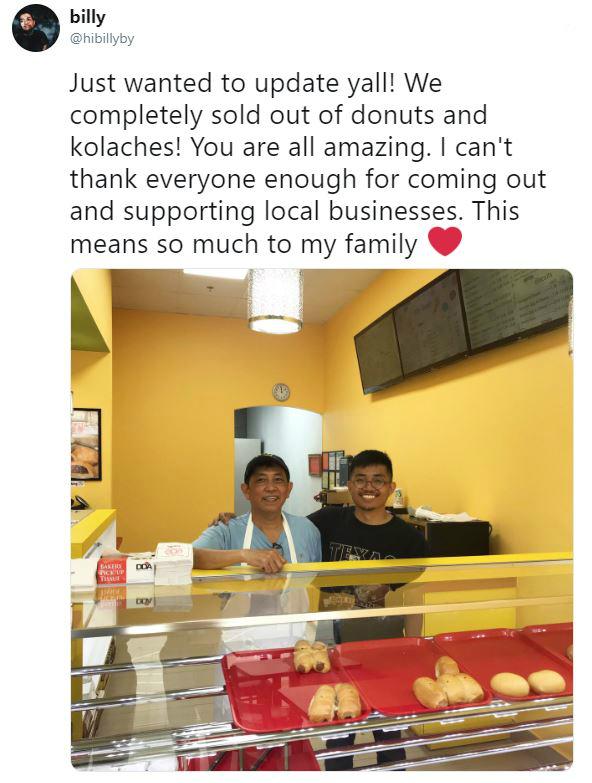 Replies kept pouring in and many people were asking where his father's store was located, so Billy took it as an opportunity to further pimp his dad's business and also point hungry followers to his dad's store's newly created Instagram page. It didn't take long for it to hit a whopping 54,966 followers. Not bad for an account that was only a few days old. Plus, it only has six posts.
Article continues below advertisement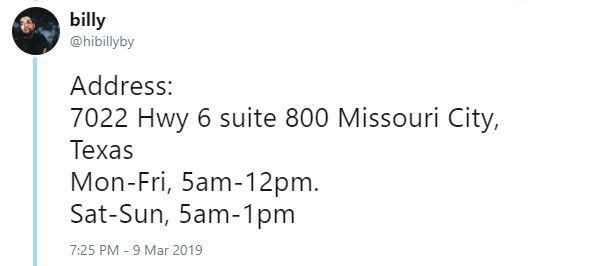 Article continues below advertisement
It also looks like the extra business forced Billy's dad to open 30 minutes earlier every day, which is a good problem to have. Must need that little bit of extra time to put some more donuts in the oven.
Billy's Donuts is also getting some serious love on Yelp right now, with the spot currently enjoying a perfect 5-star rating from satisfied customers.

Article continues below advertisement
There's something to be said about walking into a specialty store run by a person or team that is 100 percent dedicated to making sure that every customer has a wonderful experience. It's why I'll pay a little extra to get chocolates from the local spot right by my house because I know they're not trying to cut any corners: just make the best chocolate covered strawberries and other goodies for their customers.
There really isn't anything better than interacting with people who are truly passionate about something,
Article continues below advertisement
Such a sweet, heartwarming story. Now I just need to find an excuse to go to Houston.