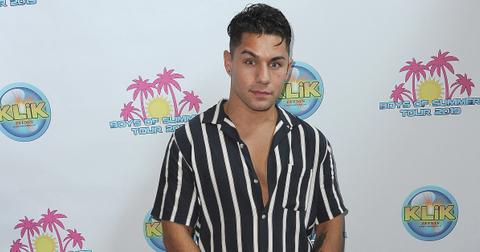 These Internet Stars Are Headlining the Boys of Summer Tour 2020 — Here's How to Get Tickets
By Shannon Raphael

Updated
If you spend more than just a few minutes each day scrolling through TikTok or checking on your favorite vloggers' YouTube channels, then you'll likely be interested in learning more about the Boys of Summer Tour 2020. The 18-city extravaganza takes place over the span of one month, and top stars from the video streaming apps are set to take the stage. From Ashley Newman to Diego Martir, the cast list is stacked with top internet talent.
Who is signed on to be part of the Boys of Summer Tour 2020? Read on for the confirmed list of performers, the information on how to buy tickets, and all you need to know about the event itself.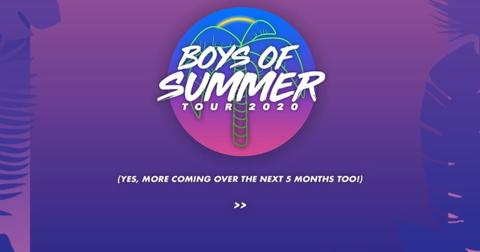 These are the confirmed acts performing at Boys of Summer 2020.
While they might not be mainstream artists yet, the performers for Boys of Summer 2020 have risen to fame on the now-defunct Musical.ly, TikTok, and YouTube.
Though the official site for the Boys of Summer Tour 2020 promises that more talent will be released in the coming weeks, there are nine acts who are definitely going to be at the event.
1. John Aron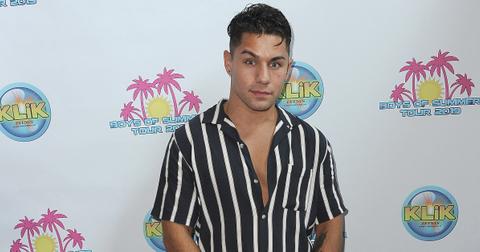 John isn't performing, per say, but he's hosting the tour so he's arguably the most important part of the whole thing. This isn't John's first time hosting the event, he's done so since 2018. He's best known for his dance skills, so we can only imagine how entertaining his opening monologue will be.
Follow John on Instagram here.
2. Andre Swilley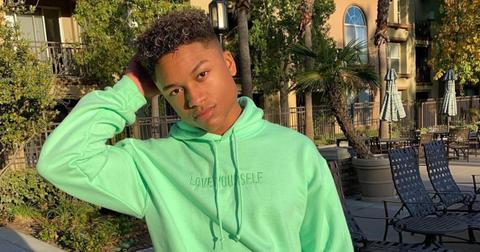 Though he's only 21-years-old, Andre first got fame with his comedic videos on Vine. After the app went under, he started posting lip syncing videos on TikTok, where he now has 7 million followers. An aspiring actor and singer, Andre has released singles "Pistol" and "Choker."
3. Ashley Newman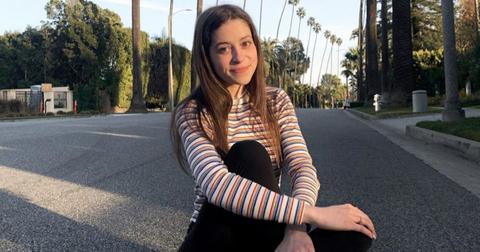 The tour may be called Boys of Summer, but Ashley is its sole female performer. The 18-year-old went viral on TikTok for her cover of Beyonce's "Halo." She was on the tour in 2019 too, and clearly her success on it gave her the opportunity to come back. Ashley has since released a single, "Photos." She has more than 2 million followers on TikTok.
4. Julian Barboza
The model is known for his curated Instagram account, which has 254,000 followers. His eponymous YouTube channel has 100,000 subscribers.
5. Max Dressler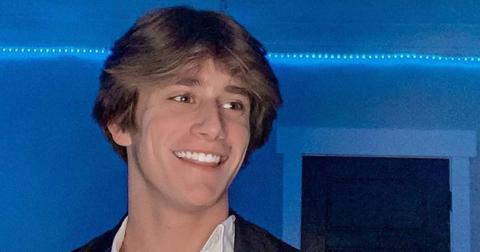 Another TikTok star, Max, is known for his hilarious lip syncing and meme videos. He only began posting TikToks in July of 2019, meaning that his climb to fame has been on the fast-track. He has just under 4 million followers on TikTok, which you can see here. You can follow his Instagram here.
6. Carlos Mena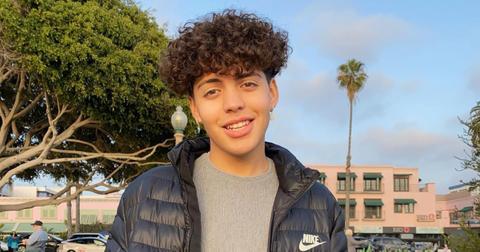 Carlos is an Instagram star and influencer with more than 600,000 followers. He was part of the tour in 2018, and he's making his return for every city in 2020.
You can see Carlos' Instagram here.
7. Diego Martir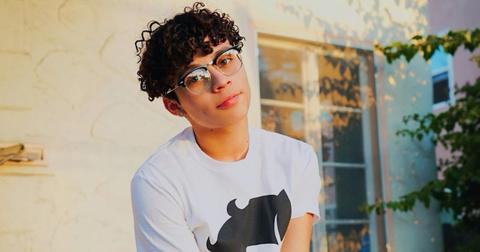 Though he's an Instagram star, Diego also has a presence on TikTok, since he's dating Lauren Kettering, who is a star from the app. His Instagram is filled with parody videos, which has gotten him more than 1.3 million followers.
Follow Diego on Instagram here.
8. Mostly Luca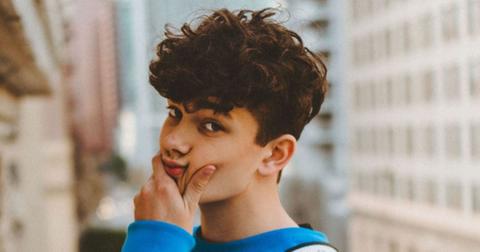 Lucas Schaefer-Charlton is better known as Mostly Luca, and he's a rising star on TikTok, with nearly 2 million followers. He's another comedian-type on the app. His Instagram presence isn't too shabby either, and he has 690,000 followers.
You can follow Luca on TikTok here.
9. Carrie Berk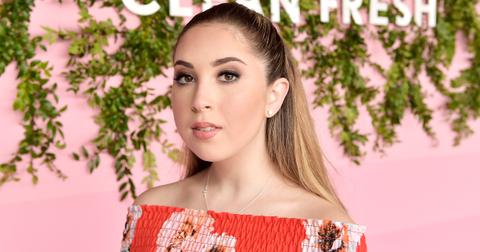 Though she's only 17 years old, Carrie is already a published author with both successful young adult novel and kids' series including The Cupcake Club, Ask Emma, and Fashion Academy. Her mom, Sheryl Berk, wrote the successful book, Soul Surfer, about the shark attack on Bethany Hamilton.
She has more than 100,000 followers on TikTok. You can follow her on TikTok here and Instagram here.
Unfortunately, Carrie won't be joining the tour for its entire run. She'll appear during the performances in Charlotte, Atlanta, Washington D.C., Philadelphia, and New York.
What cities are part of the Boys of Summer Tour 2020?
From July 10 to August 10, the above performers (aside from Carrie) will hit all 18 cities on the tour. The tour locations include: Orlando, Tampa, Atlanta, Charlotte, Washington D.C., Philadelphia, New York, Providence, Pittsburgh, Columbus, Detroit, Chicago, Milwaukee, Minneapolis, Kansas City, Oklahoma City, Dallas, and Houston.
How can you buy tickets for the Boys of Summer Tour 2020?
If this lineup is making you more than eager to be part of the Boys in Summer Tour experience, here's all you need to know about getting tickets. They go on sale beginning on Jan. 31 at 8 p.m. EST.
While the website doesn't explicitly mention how much the tickets are, interested users can put the code #SummerComesEarly in when checking out for a $25 discount.
To find out more information about the event, and for further ticketing information, check out the official site here.