David Dobrik (Finally) Addresses the Allegations Against the Vlog Squad
Many former vlog squad members have made allegations of toxic behavior in the group and David Dobrik finally releases an apology video.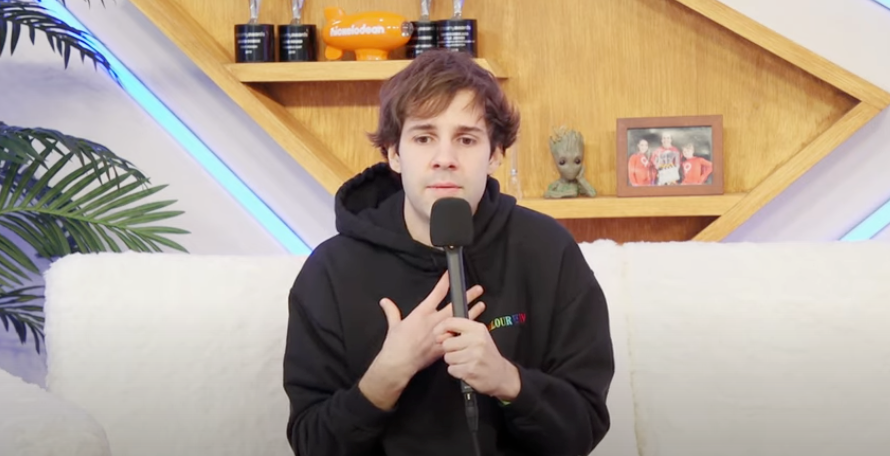 YouTuber David Dobrik's vlog squad has come under massive scrutiny lately. The once-popular group was well-known on YouTube for short videos with wild stunts and pranks, often with David visibly orchestrating the content. It eventually became clear to viewers that many of these vlogs were scripted and discussed in advance, but even during the vlog squad's heyday, some of the videos raised some eyebrows.
Article continues below advertisement
Multiple former vlog squad members have since come forward with allegations of misconduct, racism, and overall toxic behavior from the group. The conversation around these allegations continued for weeks before David decided to address them.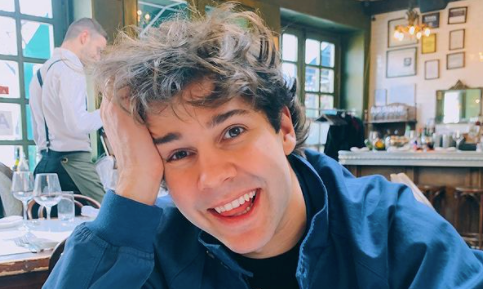 Article continues below advertisement
Many former vlog squad members have come forward with allegations of misconduct.
David's famous vlog squad was initially highlighted as potentially toxic by Trisha Paytas following her breakup from Jason Nash, one of the group's members and David's best friend. Trisha made multiple videos alleging inappropriate conduct within the group, saying that many of the jokes made for the vlogs were at the expense of the members' feelings and that she was often uncomfortable with how she was portrayed in the vlogs.
Most brushed off Trisha's allegations, as she has a history of starting drama with other creators online and has often been accused of blowing things out of proportion. But more than a year later, Seth François and Big Nik, who were both featured in many of David's earlier vlogs, came forward with allegations of their own.
Article continues below advertisement
Both Nik and Seth talked to Ethan and Hila Klein on the H3H3 podcast about their experiences. Nik said he was often forced to endure jokes about his dwarfism and other ableist commentaries, while Seth said he was sexually assaulted in a video.
The video, which was only recently removed from YouTube, shows David and his friends pranking Seth into kissing Jason, convincing him it was Corinna Kopf.
Article continues below advertisement
David finally addresses the allegations in a new video.
In a two-and-a-half-minute long video on the YouTube channel for his podcast, Views, David released a verbal statement regarding the accusations against the vlog squad, saying, "I don't stand for any kind of misconduct."
"Consent is something that's super, super important to me. Whether I'm shooting with a friend or shooting with a stranger, I always make sure whatever the video I'm putting out, I always make sure I have the approval from that person," David said.
Article continues below advertisement
He claims that when someone who was in a video changes their mind about it or decides they no longer want to be associated with the content of it, he takes it down out of respect. David also claims he's taken down some of his previous content because "they don't represent me anymore."
"I've grown as a content creator and as a person and I don't agree with some of the videos that I've posted," he said.
David also apologized directly to Seth, acknowledging he "missed the mark."
"I'm sorry to Seth, because like I said, I just want to make videos where everybody in it, whether you're participating or watching, is enjoying and having a good time," he said. "And I'm really sorry. I truly, truly am."
Article continues below advertisement
David released a second apology addressing the assault allegations against Dom.
Multiple women have come forward over the years claiming the Dom had assaulted or forcibly groped them — sometimes after including them in a vlog. David said in his second apology video that he "fully believes" those who have made the allegations, and clarifies that those allegations were behind his reasoning for no longer filming with Dom.
Article continues below advertisement
"I was completely disconnected from the fact that when people were invited to film videos with us, especially videos that relied on shock for views or whatever it was that I was creating an unfair power dynamic," he said.
"I wish I was more aware at the time and I'm so sorry I missed that. I didn't know what was going on in that room and I should've been. I should've been there and I should've been sure that everybody involved was taken care of and wasn't uncomfortable."
He apologized to his family, friends, and viewers for his content, saying it was "cowardly" that he claimed to have only missed the mark with it. David ended the video by saying he would be stepping back from social media for the time being until he could put a better system in place to film his content without the imbalance of power.