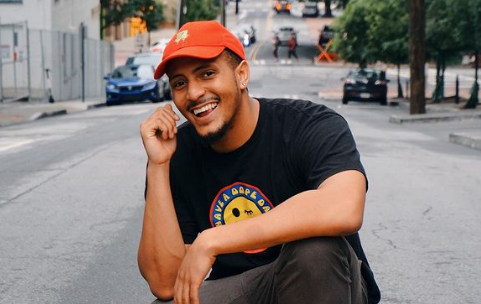 Former Vlog Squad Member Seth Francois Alleges He Was Sexually Assaulted in David Dobrik's Videos
In an interview on the 'H3 Podcast,' former Vlog Squad member Seth Francois alleges he was assaulted in the group. Is this why Seth left the Vlog Squad?
Things are not looking good for David Dobrik's famous Vlog Squad right now. Former Vlog Squad member Big Nik recently came forward to talk about his experience being part of the online group, calling it "toxic" and like a "cult."
Other former members Joseth "Seth" Francois and Dom Zeglaitis also stepped back from the group in recent years. Dom and Seth said in 2019 that they were only taking a "leave of absence" from the group and were not kicked out.
Article continues below advertisement
"I personally was really working on my company, Sertified Casting, getting it off the ground," Seth said of his decision to leave the group."[My company] just started taking up a lot of my time so I started focusing in on that because I needed something to be my bread and butter."
But recently, Seth has come forward saying he didn't feel comfortable in the Vlog Squad, alleging he was sexually assaulted and dealt with racist jokes from the group. Why did Seth really leave the Vlog Squad?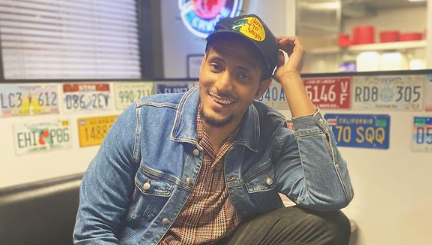 Article continues below advertisement
Seth claims he was sexually assaulted in a video on David Dobrik's channel.
In a video posted on David's channel in 2017, titled "HE THOUGHT HE WAS KISSING HER!! (SUPER CRINGEY)," David tricks Seth by telling him he would be kissing fellow Vlog Squad member Corinna Kopf dressed in a mask. Seth then kisses the person in the mask for the video, only to find out it was David's best friend Jason Nash.
During an appearance on the H3 Podcast, Seth said the video never really felt right to him.
"I just felt like that shouldn't have happened to me," he told BuzzFeed News of the incident.
Seth said during the COVID-19 pandemic quarantine, he took some time to reflect more on it and even reached out to a sexual assault helpline to seek guidance.
Article continues below advertisement
"They said it directly to me. They said, 'I'm sorry you were sexually assaulted.' And I broke down," he told the outlet. "I called my mother and some of my close friends and I said, 'I can't believe that happened to me.'"
Seth claims he asked David to take the video down, but he was instead offered monetary compensation to keep it up. It has since been taken down from David's channel, though he hasn't publicly commented on the allegations.
Article continues below advertisement
Seth also said he felt subjected to the squad's racist jokes.
Being the only Black member of the squad, Seth also said some of the jokes he dealt with from members of the group were racist, which then led to Vlog Squad fans making racist jokes directed at him on other platforms.
"I had fans on my page putting my face on pieces of fried chicken — stuff that was pretty disgraceful," he said, according to BuzzFeed. "I was at a breaking point, thinking, 'Maybe it's just my friends and they're not really tasteful. Maybe it's my job to educate.'"
Seth said he doesn't think that David is a bad person, but he wishes the situation had been handled better.
"At the end of the day, what I really wanted was respect," he told the outlet. "I'm tired of being in this social media space, being one of the few Black people working in front of the scenes and also behind the scenes. It's all the times I would have to do something degrading to myself or my race in order to be in the room."
If you need support, call the National Sexual Assault Hotline at 1-800-656-4673 or visit RAINN.org to chat online one-on-one with a support specialist at any time.