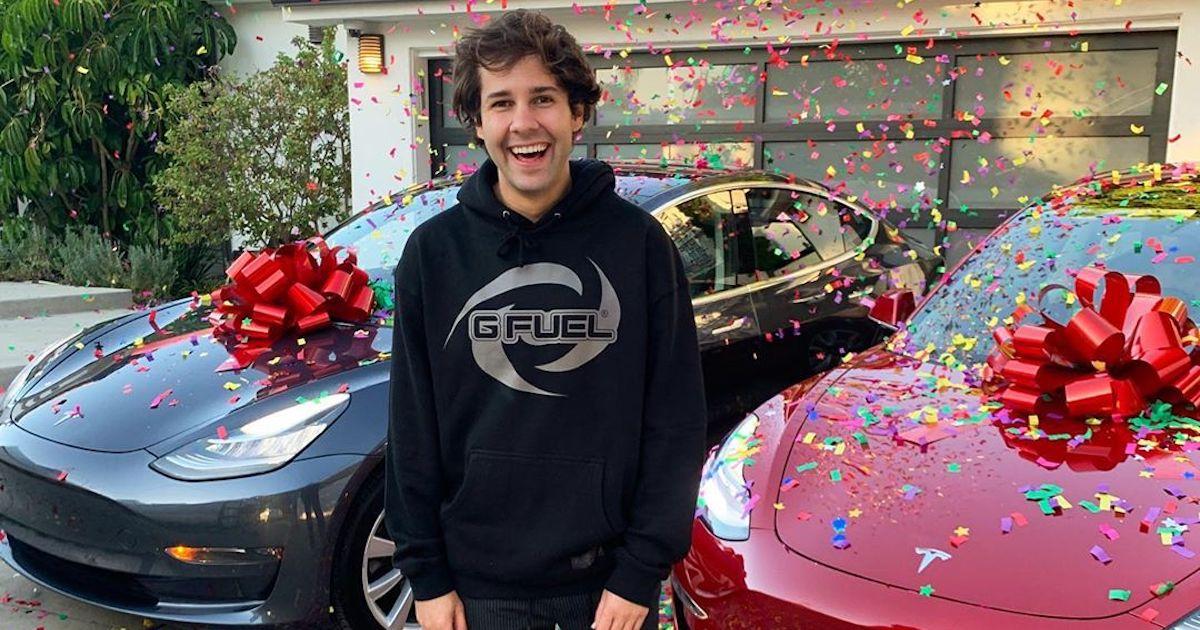 Who Were the Lucky Winners From David Dobrik's Birthday Tesla Giveaway?
While YouTubers Jeffree Star and Shane Dawson have developed reputations for being shady and somewhat problematic, former Vine star David Dobrik is known for giving epic prizes away to both his friends and his followers (though it's important to note that he has been involved in an N-word controversy).
With more than 18 million subscribers on YouTube and a style of posting highly edited and condensed videos, David has earned his nickname: the King of YouTube.
Article continues below advertisement
Some of his most popular videos have been his giveaways and he's gifted his friends and loyal subscribers with cars and cold hard cash. To commemorate his 24th birthday, the internet star created a giveway involving two Model 3 Teslas — which retail beginning at around $35,000.
He revealed who the lucky winners were on July 27 and he showcased their epic reactions on his Instagram stories. Who won David Dobrik's Tesla giveaway? Keep reading to find out.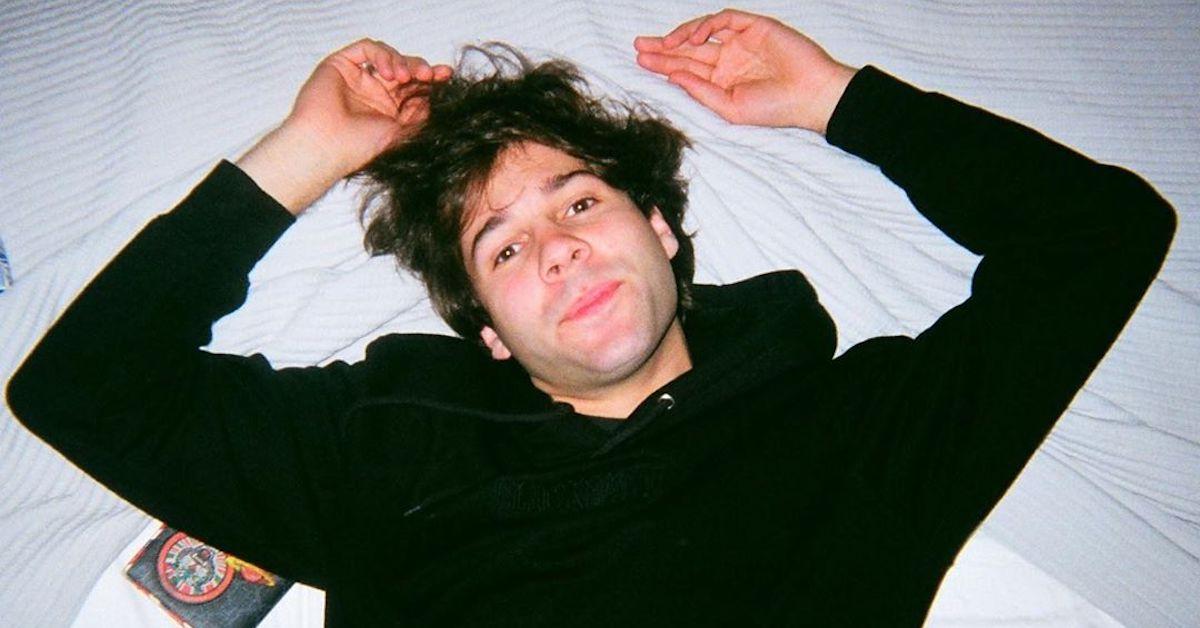 Article continues below advertisement
Who won David Dobrik's Teslas?
The social media star created a lot of buzz when he announced the giveaway on July 23, which was his actual birthday. He posted a photo of himself standing in front of a black and a red Tesla. Both of the vehicles had bows on them, and there was confetti in the air. In his caption, David explained the rules of the contest.
"Hey guys for my birthday GFUEL and I wanna give these teslas to yall!! Just follow me and @GFuelEnergy, share this to your story and tag a friend in the comments! Choosing winners on Monday! No purchase necessary. Exclusions apply," he wrote.
The post received more than 5.25 million "likes," and users flooded the comments section with nearly 3 million responses. David later clarified that the winners could forgo the new cars in exchange for the cash equivalent of their worth.
Article continues below advertisement
"Also if you win, and could use the money more than the car just lmk and we'll make that happen," he said in the comments. True to his word, the former Vine star announced the lucky recipients of the Teslas on July 27. The winners were @XClaudiaJ aka Claudia Juarez and @chxy.xnnx aka Cheyenne.
Article continues below advertisement
David Dobrik FaceTimed the Tesla winners and posted their reactions.
Ahead of the reveal, David told his followers that the winners would be contacted either by him or by his assistant, Natalie Noel (Natalie Mariduena). Any other contact was a scam. He first FaceTimed Claudia, and told her the news.
"Hey, Claudia. It's David. I hope you like Teslas, because you just won one."
"Really? Oh my god, you have no idea how much I need a car right now," Claudia said.
Claudia's Instagram account is private, but per her bio, she is a 22-year-old Chicago resident. She also has a YouTube channel with a few hundred subscribers. She posts new videos each week.
Article continues below advertisement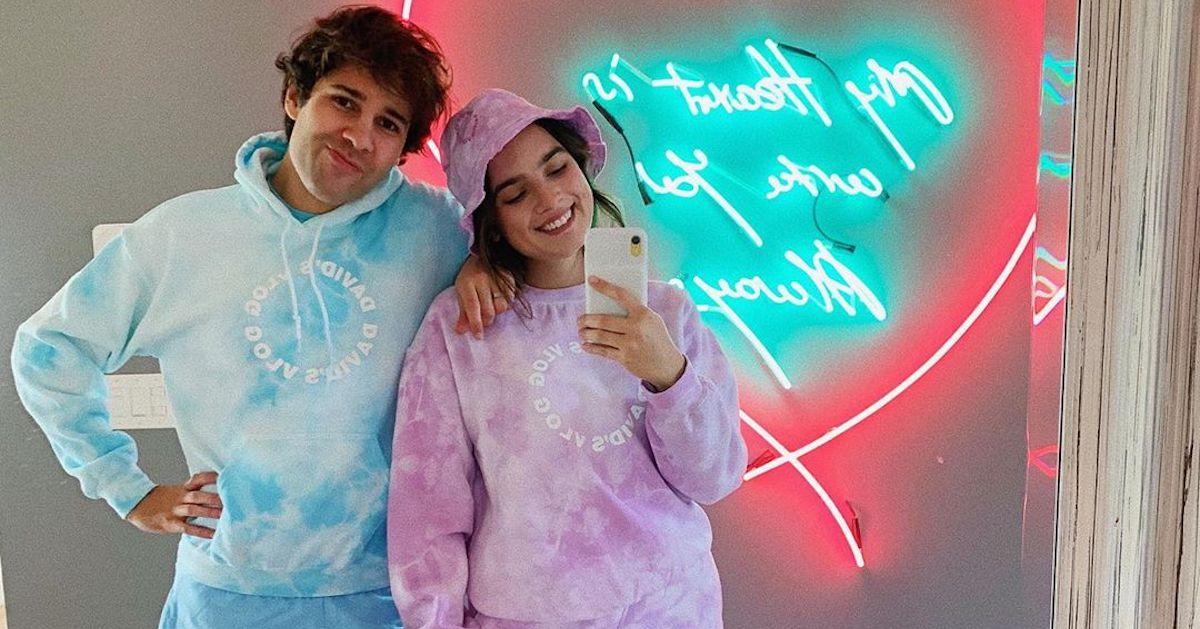 As for the second winner, Cheyenne, David initially had trouble getting in touch with her. "The second winner of the Tesla is just not responding to my DMs right now," David said on his Instagram stories. He eventually was able to reach Cheyenne, and she posted about the prize on her own Instagram stories.
Article continues below advertisement
"B---h, I'm shook... you all saw before I did," she explained. "Manifestation is so real, do you not understand? I am so blessed. I am so grateful... I still don't believe it... Me? What the f--k?" During her phone call with David, Cheyenne said that the Tesla would make her ex-boyfriend jealous.
"I can't wait to s--t on my ex, like you tried to play me and left me," Cheyenne joked. "Yeah OK, well guess what? I got a Tesla."
In a heartwarming moment, Claudia also reached out to Cheyenne to celebrate their joint wins.
"Congrats babe on winning the Tesla too, So happy for you, and you deserved it so much," Claudia wrote in her DM to Cheyenne, which the latter posted on her stories.
"Congratulations to you too, sis. Blessings," the second winner responded.
Though there are literally millions of disappointed applicants, based on David's reputation, it certainly won't be his last giveaway.