Fans Think the Sabrina Carpenter and David Dobrik Dating Rumors Are Nonsense — but Are They?
Singer Sabrina Carpenter and influencer David Dobrik have been spotted hanging out together on two separate occasions. Could they possibly be dating?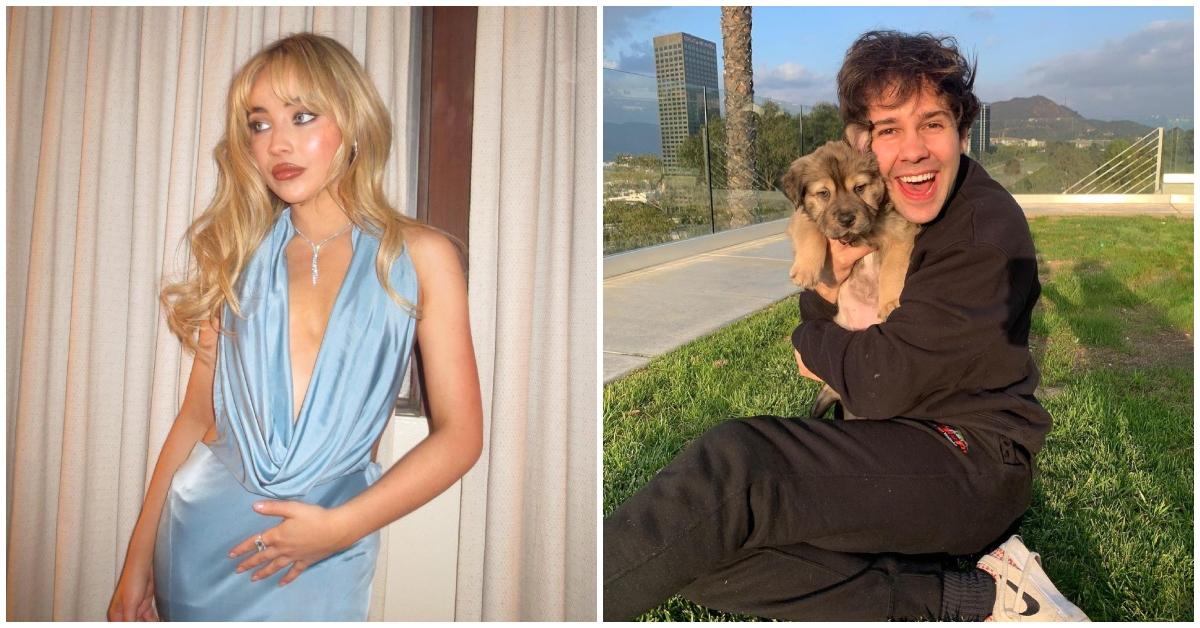 Most of us were probably first introduced to Sabrina Carpenter in Disney Channel's Boy Meets World spin-off aptly named Girls Meet World, where she played Maya Hart.
Little did we know that this darling Pennsylvania native was also a vocal powerhouse. The "Nonsense" singer and songwriter has continued to establish herself in the entertainment industry.
Article continues below advertisement
That said, it wasn't before long that the public became invested in her love life. Most famously, she was linked to fellow Disney star Joshua Basset in 2020, which got messy given that Joshua was also allegedly involved with Olivia Rodrigo prior to that. (Yes, Sabrina is believed to be the blonde in Olivia's song "Driver License").
Sabrina was also rumored to have been dating Teen Wolf alum Dylan O'Brien in September 2022, who is eight years her senior.
But those rumors were soon replaced with new ones when Sabrina was spotted hanging out with Slovak internet personality David Dobrik in August 2023.
Could Sabrina and David actually be an item? Here's what we know.
Article continues below advertisement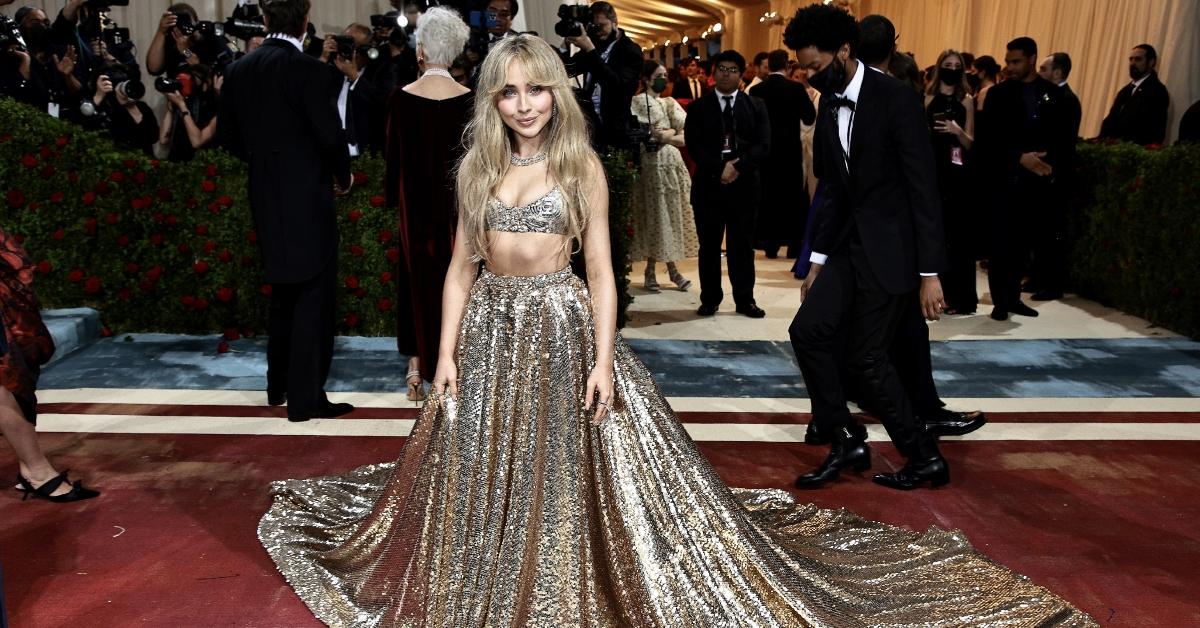 Are Sabrina Carpenter and David Dobrik dating? Her fans don't think so.
In early August 2023, Sabrina was spotted partying with David into the early hours of the morning following her set at Lollapalooza.
Per Page Six, they went to Tao Chicago, where producer Metro Boomin was performing. An eyewitness told the outlet, "Sabrina and David shared a booth with a few other friends towards the side of the stage." During the night, they took a few selfies with fans in the VIP area.
Article continues below advertisement
The eyewitness continued: "They were smiling and laughing while sitting next to each other and chatting before Metro Boomin came on," adding "Sabrina seemed to be in really high spirits after performing at the festival earlier in the day."
In February 2023, Sabrina and David were also spotted together in London, per an anonymous tip from Instagram gossip account Deuxmoi.
Article continues below advertisement
However, despite these two sightings within just a few months, fans believe Sabrina and David are not together.
After Sabrina performed at the Chicago music festival, she took to Instagram to share a photo carousel of her time there. She captioned it "sry i don't date lollapaloozas," which fans believe is her way of shutting down relationship rumors as David attended the Lollapalooza.
Article continues below advertisement
However, other fans noted that the caption was just referencing a line she improved on stage while performing "Nonsense." It is a tradition of Sabrina's to come up with a new line to end that song at every show.
Sabrina nor David have yet to address these relationship rumors.