Olivia Rodrigo and Conan Gray Are Duetting to Taylor Swift, but Are They Dating?
By Joseph Allen

Apr. 9 2021, Updated 1:55 p.m. ET
Some think that Olivia Rodrigo may be moving on from her "Driver's License" heartache. Following the release of that mega-hit single, fans were convinced that the song was about Olivia's High School Musical: The Musical: The Series, co-star Joshua Bassett, who broke up with her and appeared to be dating another co-star, Sabrina Carpenter. Now, people want to know what the state of Olivia's love life is. 
Article continues below advertisement
Who is Olivia Rodrigo dating?
At the moment, there's no definitive proof that Olivia is in a relationship with anyone. Given the success of "Driver's License", it may make sense for her to take a step back from relationships until her life settles down a little bit. Although there's no confirmed relationship, that hasn't stopped some wild speculation about who she may currently be dating.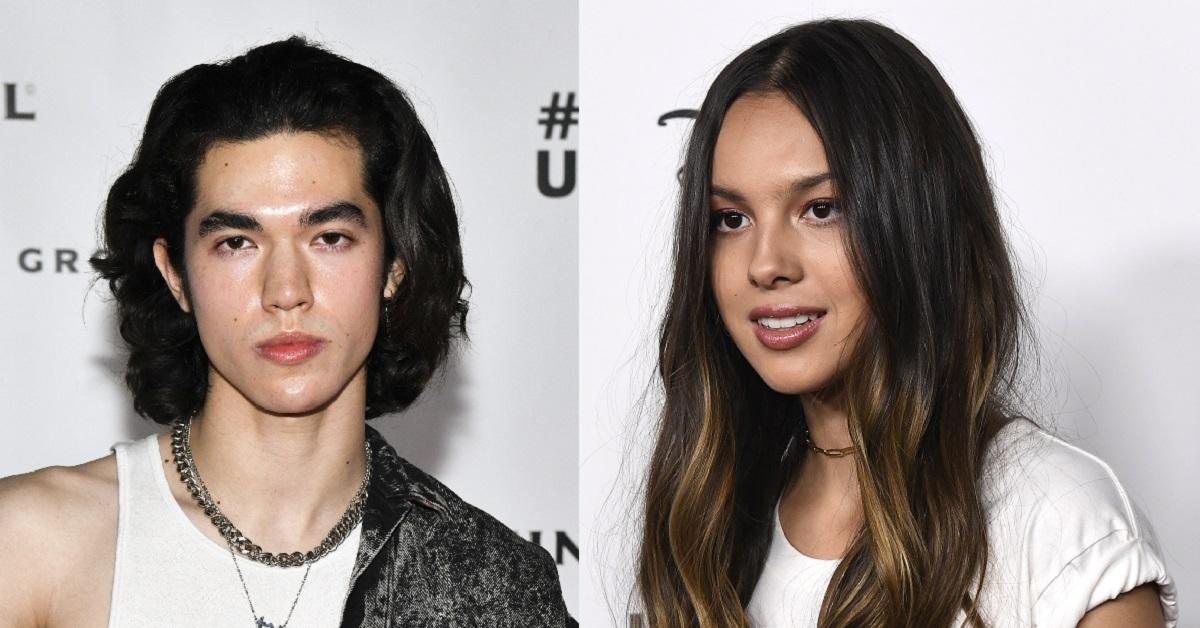 Article continues below advertisement
Is Olivia Rodrigo dating Conan Gray?
In fact, rumors recently began circulating suggesting that Olivia was dating singer Conan Gray. The rumor started after Taylor Swift enlisted Conan and Olivia to help her leak the newly re-recorded versions of two of her biggest songs from "Fearless", which was first released in 2008. The album was officially released on April 9, but Olivia and Conan posted two videos together dancing and lip-syncing along to her music the day before. 
One video was uploaded to Conan's TikTok, and the other was uploaded as a Reel to Olivia's Instagram. 
"You ok? NO cause I sent my two kids @Olivia_Rodrigoand @conangraymy new version of 'You Belong With Me' and THEY ARE SO CUTE IT PHYSICALLY HURTS ME," Taylor Swift wrote on Twitter. 
Although the videos were designed to promote Taylor's new re-release of Fearless, which she has completely re-recorded, that wasn't the thing that many fans focused on. 
Article continues below advertisement
Instead, they wanted to know whether Conan and Olivia were dating. Although the videos they posted are undeniably adorable, there's been no indication that Conan and Olivia are dating. In fact, this is not the first time that Olivia and Conan have been rumored to be dating, which is why Olivia decided to clarify what was actually going on between them. 
Article continues below advertisement
Olivia has said that she and Conan are just friends.
In an interview with Capital in March, Olivia made it clear that her relationship with Conan was platonic.  "Conan's a friend of mine, and the guy who produces most of my music produces most of his," Olivia told Roman Kemp on Capital's Breakfast Show. "We're just pals and I think he's so brilliant." 
She and Conan apparently started hanging out because they share a producer, and they became friends from there. 
Others have even begun speculating that Olivia and Conan will record some music together, but neither Conan or Olivia has confirmed whether that's the case. For now, it seems we'll have to be content with them posting videos of them jamming out to Taylor Swift's music. They might not be in a romantic relationship, but their friendship seems to be something that they both treasure.