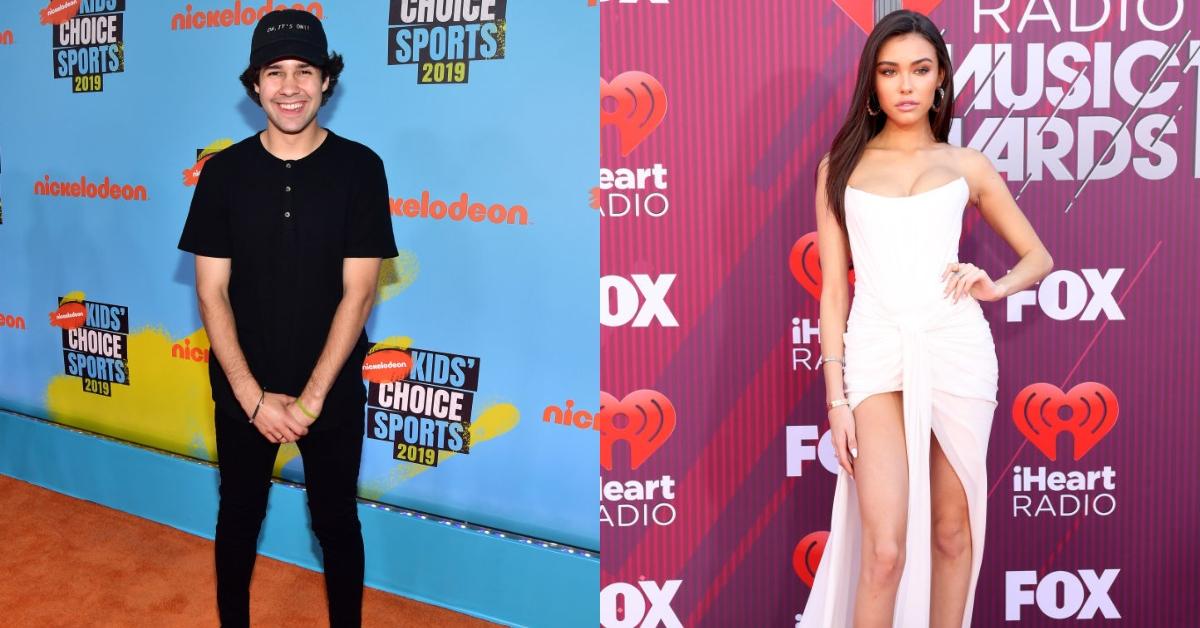 What We Know About Madison Beer and David Dobrik's Flirtatious Relationship
There's definitely no denying that men and women can't just be friends but longtime fans of David Dobrik have recently speculated if the famous YouTube creator and BFF pop singer, Madison Beer, were possibly something more. The two have always been incredibly flirtatious, and in a recent podcast, they finally addressed their relationship.
Article continues below advertisement
So, are Madison Beer and David Dobrik just friends, or are they something more than that? Stay tuned for everything we know regarding their super flirty relationship.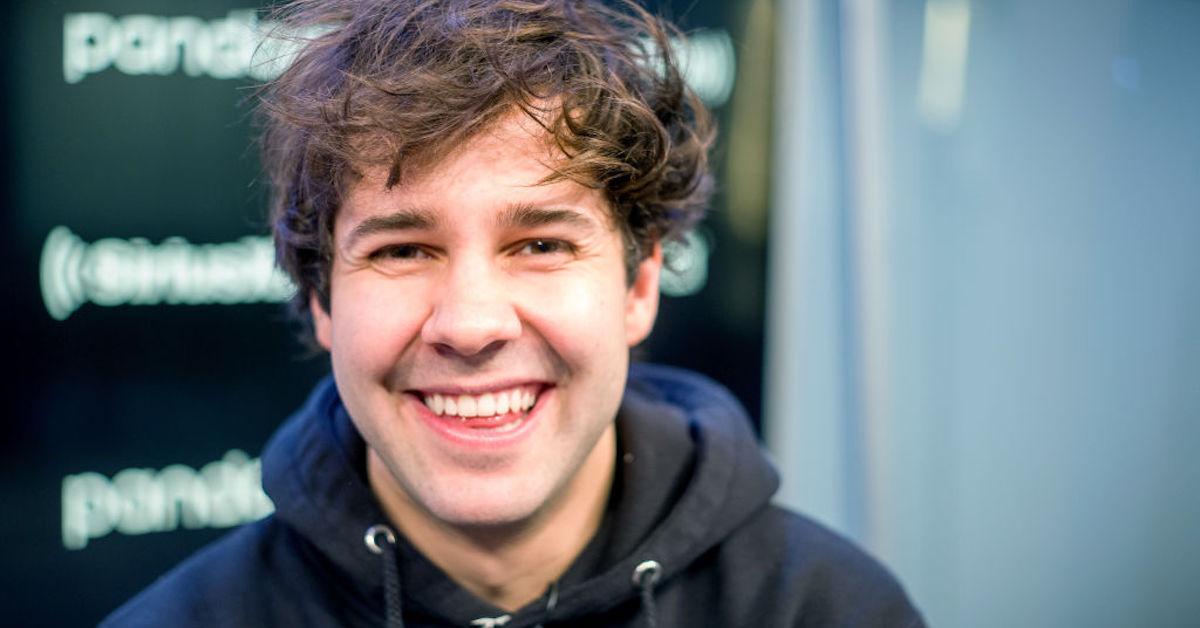 Article continues below advertisement
David Dobrik and Madison Beer seem super comfortable and cute together.
Why do we think Madison and David are dating? The answer is simple: they seem really, really happy whenever they're together. David posted to Instagram for Madison's birthday, using a photo of them hugging tightly. He included the caption, "Beauty and the beast (sorry for calling you a beast madison lol)," to which she responded "Belle never looked so good."
David also posted a TikTok video in which he's talking about videos in which people walk in holding puppies. Immediately after, he walks into the shot, holding Madison. At the end he lets her down, and they high-five, exclaiming, "boom. Puppy. Now, we're TikTok famous." In total David fashion it was quirky, cute, and with the two of them in the shot, a little bit steamy.
Article continues below advertisement
In David Dobrik's podcast, here's what Madison said about the rumors.
In VIEWS With David Dobrik and Jason Nash, they played Hot Seat, in which David, Jason, and Madison could ask each other any question at all, and obviously, they addressed the rumors which have been flying for months now. At one point, Jason asked David, "how long have you been in love with Madison?" And David responded, "five months," before Madison clarifies five years ago, when they met on Instagram, however, that seemed like somewhat of a joke.
Article continues below advertisement
Later during Hot Seat, however, David was asked if he'd ever taken Madison out on a date, and when he responded no, Jason asked why, since they seem like they would be so good together. David kind of brushed it off, and stated his ideal first date, which would be a canoe trip. This led to Madison talking about the time she was kicked out of sleep-away camp. Then, out of the blue, David asked her on a date, not knowing what to do on the date, and Madison agreed to it.
She agreed to the date and they decided on making a blanket fort together, and although they both outwardly called their "relationship" a friendship, and Madison said she didn't "have her eye on anyone" right now, it seems like maybe this could become something more in the future. Fingers crossed!
Article continues below advertisement
Unfortunately, Madison apparently recently reconnected with her ex.
Madison and her ex of two years, Jack Gilinsky, were recently seen together, over two years after splitting up in 2017, according to J-14. Earlier this year in January 2020, rumors that Jack and Madison had reconnected sparked, and they were apparently spotted shopping in Los Angeles in March 2020.
So, are David and Madison kind of a thing? Are Madison and Jack back together? It seems like the latter, but regardless, we're still shipping M-Avid. Er, D-Adison? Clearly, a couple name will never happen for them, but maybe they can figure something out in the future.