YouTuber David Dobrik Really Only Has One Ex-Girlfriend
Who are David Dobrik's ex-girlfriends? The YouTuber's wife of one month doesn't really count when you look at his dating history.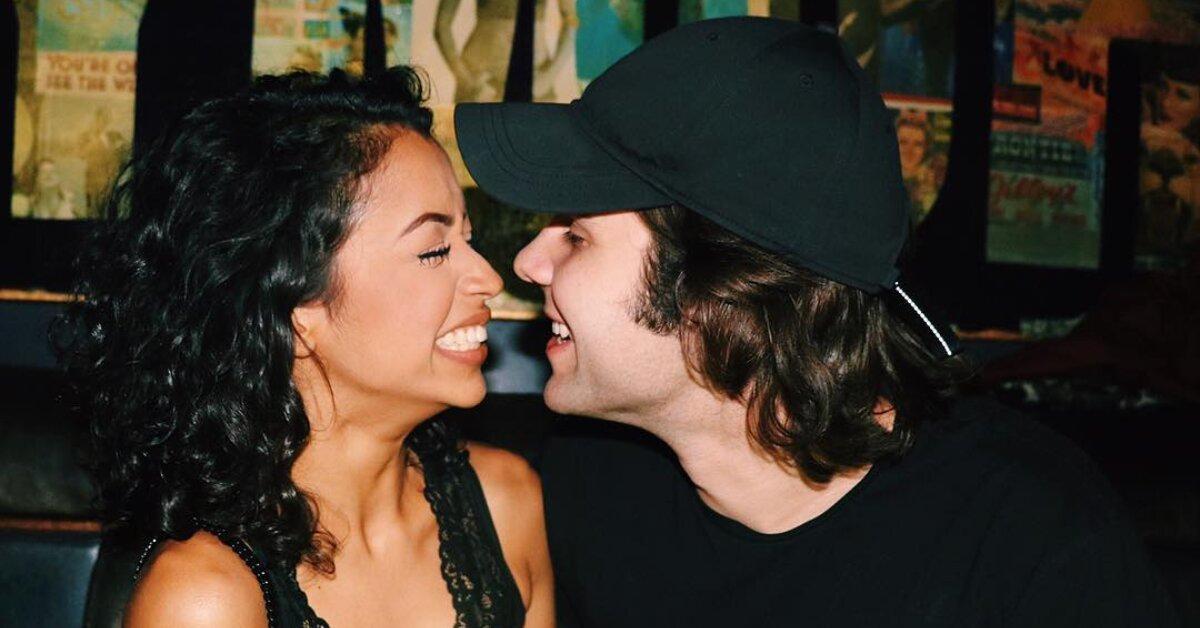 Fans of YouTube star David Dobrik grow more and more convinced every day that the 23-year-old is hooking up with his assistant and longtime friend Natalie Mariduena. The pair lives together and frequently shares coupley photos on their social media pages — but apparently, it's all an act.
In an August interview, David confirmed that he's "super single" since announcing his divorce in June 2019 (more on that later). "I'm very, very far from being in a relationship again," he stated. So, what's the deal with these ex-girlfriends who seem to have scared him away from dating? Here's a quick breakdown.
Article continues below advertisement
Who are David Dobrik's ex-girlfriends?
The only romantic relationship David has had was with fellow YouTuber Liza Koshy. The former couple, who both started out on Vine, got together in 2015 but broke up two years later due, in large part, to hectic schedules. They announced their split six months after the fact in an emotional video.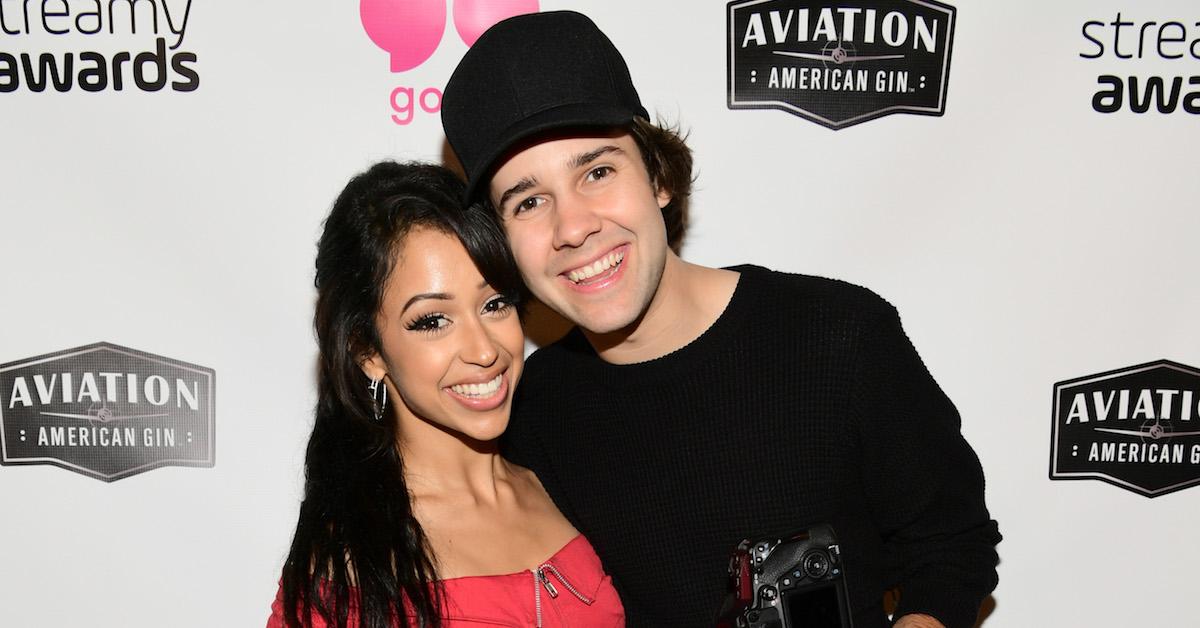 Article continues below advertisement
"It wasn't healthy for us to continue to be together," David explained at the time, revealing that Liza was the one who initiated the breakup. "She felt like we've been distant because we've been so busy. As much as I hate to admit it, I was feeling it on my side too."
Liza added, "We felt like we were living separate lives but neither of us was coming to terms with it… We didn't want to tell anybody because we were just so angry at the fact we [grew distant] in the first place. We did nothing to each other to cause a break up. We have a lot of growth and development and learning and loving to do."
A year-and-a-half after their split, David confessed that the duo still hangs out. "I just saw her the other day," he told J-14 in May 2019. "We're like really, really close friends. Best friends, I guess. That's the best way to put it. It hasn't gotten awkward yet, which is great."
Article continues below advertisement
David married comedian Jason Nash's mom in 2019.
The influencer legally wed Lorraine Nash after Jason joked that David will never have an ex-wife because no one is going to want to spend the rest of their life with him.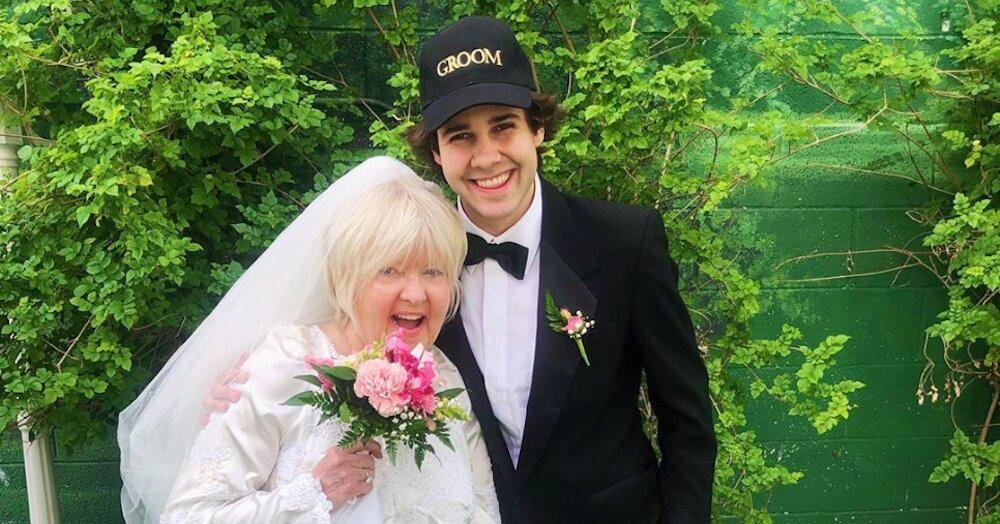 Article continues below advertisement
"My friend told me I would never find love and get married. So I flew to his mom's house and married her on the spot," David tweeted last May. "Now that same friend is my [stepson]. True love always wins."
Unsurprisingly, the union lasted for just one month. "I am heartbroken to announce that Lorraine and I have split. I wish her nothing but the best. We may have rushed into things but that's what happens when two young people fall in love," David teased on Twitter. "Please respect our privacy at this time."
Liza found the whole thing hysterical. "Honestly, they'll probably do absolutely anything [for the vlog]. They're having fun and I love watching it," she told Access last summer.
Article continues below advertisement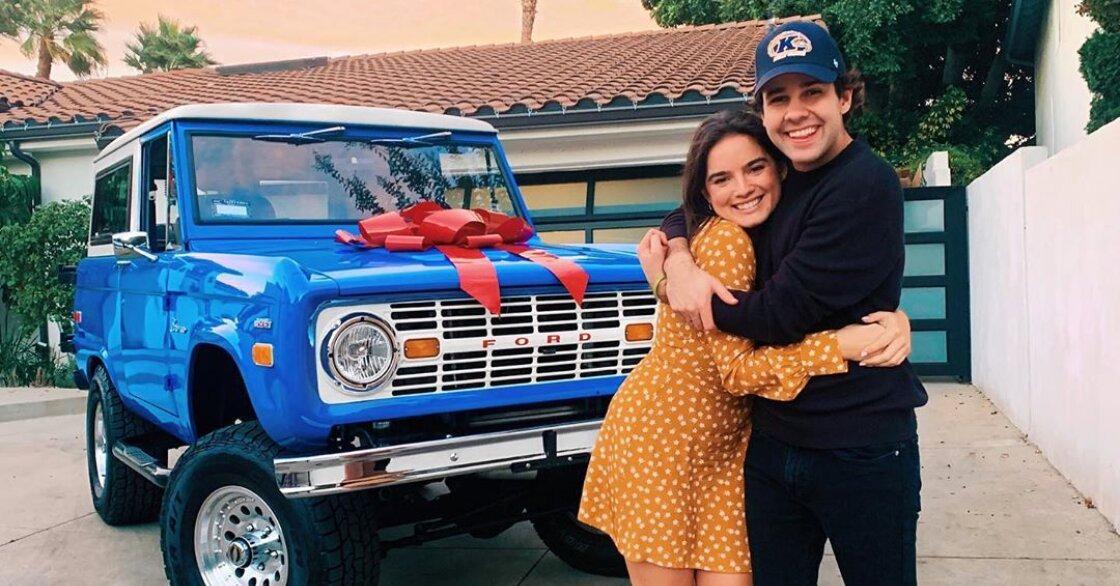 David vows to tell subscribers if Natalie becomes his girlfriend.
Yes, the high school classmates released a Christmas card together, but they clearly get a kick out of messing with their followers. "I'm definitely not [dating Natalie]," David told Clevver News in December. "Nobody in my friend group is actually dating [her], which is kind of a heartbreaker to a lot of people.
"She's just a really good friend of mine," he clarified. "I would tell you if we were [dating], but no, we're not and I don't think we ever will."
Though his divorce was finalized in November, David said he's not jumping back into the dating scene any time soon. "Maybe in like four or five years. That's when I see myself going back," he told J-14. "I could be lying. I don't know."