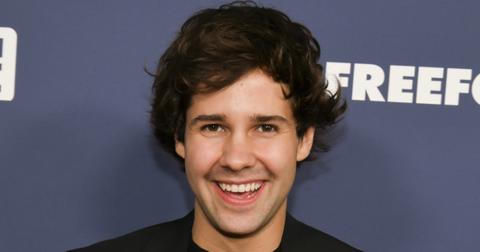 Is David Dobrik Single Now? Here's What We Know About the YouTuber's Complicated Love Life
By Rebecca Macatee
David Dobrik got his start on Vine, made his way to YouTube in 2014, and made a name for himself in mainstream entertainment in 2019. The 23-year-old star is co-hosting the 2019 Teen Choice Awards on August 11, and naturally, fans want to know the latest on his love life.
Is David Dobrik single? Is he in a relationship with his assistant, Natalie Mariduena? Here's what you need to know.
So is David Dobrik single? It's a little complicated...
David Dobrik gives fans glimpses into his love life, but we're not sure if we see the entire picture. Based on Instagram, though, the summer of 2019 has been quite a tumultuous time for the lead member of the "Vlog Squad."