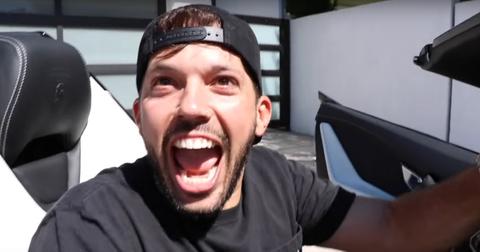 David Dobrik's BFF Heath Hussar Reacts Just Like We Would to Being Surprised With a Lamborghini
By Rebecca Macatee
David Dobrik's best friend Heath Hussar loves Lamborghinis.
In the YouTube video David posted on August 20, he explained why he was giving the brand-new Lamborghini to Heath, saying, "As much as I absolutely love the car, I know that there's one person that would love it even more, and that's my friend Heath."
"Heath was one of the first people I met in L.A. and has been with me since my first vlog," David said. "He is so obsessed with supercars and his dream car is the Lamborghini Huracan."