David Dobrik Says He Wants to Film a Reality Show About His LA-Based Pizza Restaurant (EXCLUSIVE)
In an exclusive interview with 'Distractify,' David Dobrik dishes on wanting to do a reality show based on his pizza restaurant, Doughbrik's.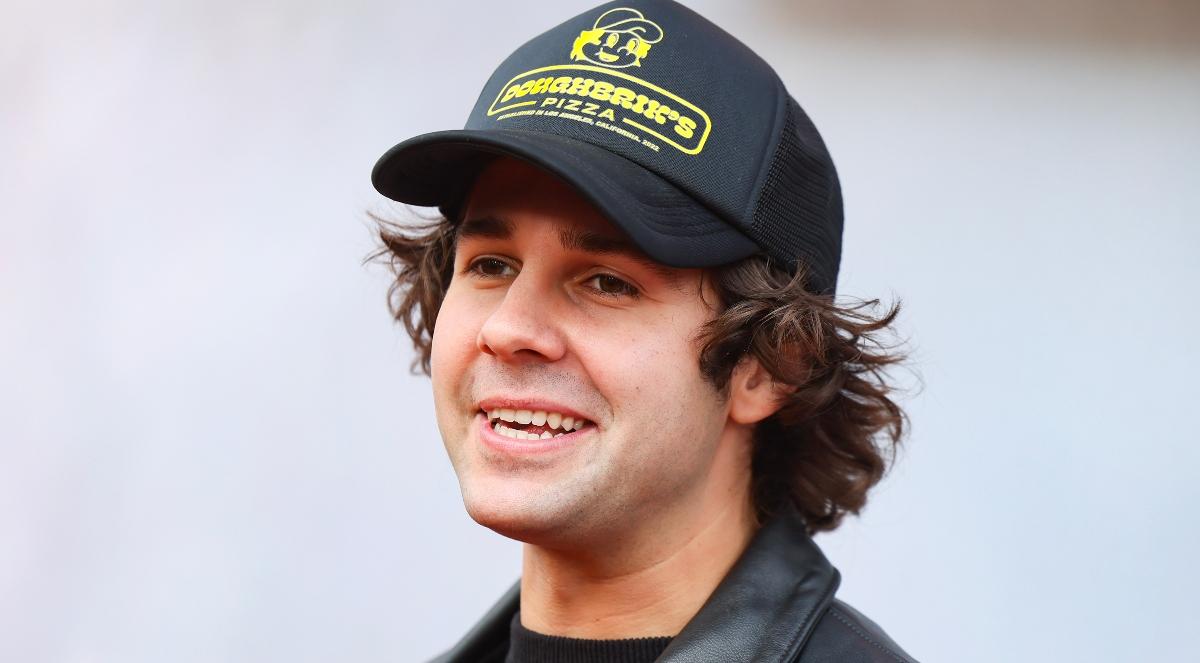 Though David Dobrik was once known as the unofficial "King of YouTube," the former comedic vlogger has since pivoted his career to more entrepreneurial endeavors. While he has had massive success with big-name sponsorships, such as SeatGeek and HelloFresh, in 2022 the Chicago native opened his own pizza restaurant, Doughbrik's, on Sunset Boulevard.
Article continues below advertisement
Like many entrepreneurs, David found that the restaurant industry was a bit more complex than he originally thought. In an exclusive interview with Distractify, the internet personality — who partnered with CELSIUS to host a celebrity pickleball tournament — opened up about the challenges of running a restaurant, including his plans to hopefully one day have a reality show based on the employees at Dougbrik's.
Article continues below advertisement
David Dobrik says he wants to make a reality show about pizza shop, Doughbrik's.
If you've been following David's videos since his early days on YouTube, you know the vlogger became famous for recording his everyday antics with his friends, known as the Vlog Squad. Though David has stepped away from cameras and filming videos for his YouTube channel, the 27-year-old is thinking about combining his love for creating content with his current business ventures.
"We've definitely like thought about ... [having] a show around Doughbrik's that's maybe like [...] almost like a reality show of employees at the restaurant and like, not in a crazy way where they're like going partying every day, but just like almost like a Selling Sunset meets a restaurant," he told us.
Article continues below advertisement
"Kids growing up in LA and like maybe they're pursuing their acting dreams or whatever they're doing. But they also need a day job for the time being. I feel like a show around that would be really interesting," he added.
However, David confirmed he's not in a "super rush" to launch a reality show in the near future. Plus, for fans hoping the influencer will be a big part of the show, David told us that similarly to when he was making YouTube videos, he wants to be "behind the camera."
Article continues below advertisement
David Dobrik talks challenges and expanding Doughbrik's with frozen pizza line.
While David was successful in building his social media following and launching products such as a fragrance line and candles, the restaurant industry was something that he admittedly "didn't really understand."
"I never understood the complexity of like, creating food and making it consistently the exact food," he explained. "You can come up with a pizza with your chefs, and you can make it great, but then repeating that every day for every customer that walks in throughout the year is a whole other challenge. So that's something that definitely making YouTube videos doesn't prepare you or help you out."
Though Doughbrik's currently only has one location, David is not opposed to expanding into other states. But first, he thinks the "next step would be to go into frozen [pizzas] and to have the pizza available in a retail store."
Overall, David told us that his main focus is to continue to connect people with experiences, and in whatever facet the creative entrepreneur cooks up next to do so, we certainly will be tuning in.