David Dobrik Isn't Dating This Famous Instagram Model
Who is David Dobrik's girlfriend? The YouTuber has been linked to a famous Instagram model, but are they really dating? Plus, a look at this past relationship.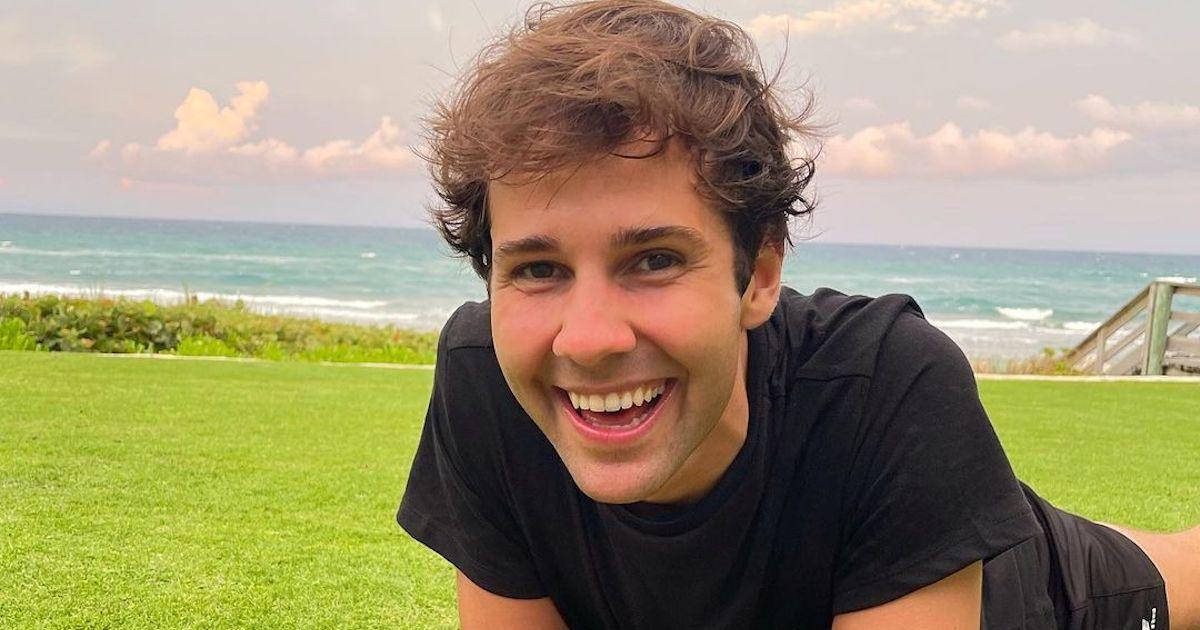 Longtime fans of David Dobrik remember when the famous YouTuber married Lorraine Nash, the mother of his best friend, Josh Nash, in May 2019.
Unfortunately, their marriage was short-lived and the couple was divorced by November of that year.
Article continues below advertisement
Since then, there have been plenty of dating rumors swirling around David, who is better known for his content than his actual love life. It's no surprise that many of his subscribers would like to know: who is David Dobrik dating?
And, for that matter, why is he not dating his assistant, Natalie Mariduena?
David Dobrik is rumored to be dating fellow influencer Corinna Kopf.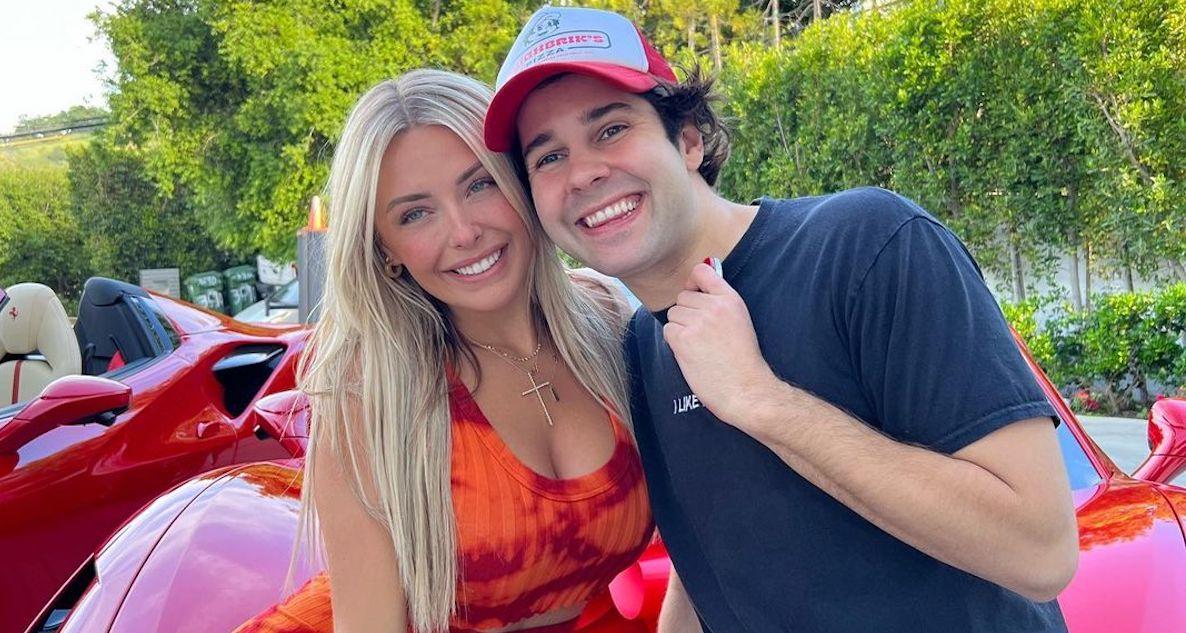 In April 2023, David took to Instagram to share with his fans that Corinna Kopf, who has 7 million followers on Instagram of her own plus a very popular OnlyFans account, surprised him with a brand new Ferrari.
In the post, David can be seen carrying Corinna, which fueled rumors they are more than friends.
Article continues below advertisement
However, on Corinna's Instagram she made it very clear that they were not dating, writing (in all caps), "I BOUGHT MY BEST FRIEND A FERRARI F8." Ouch.
Instead, fans are hoping David dates his longtime friend and partner, Natalie Mariduena.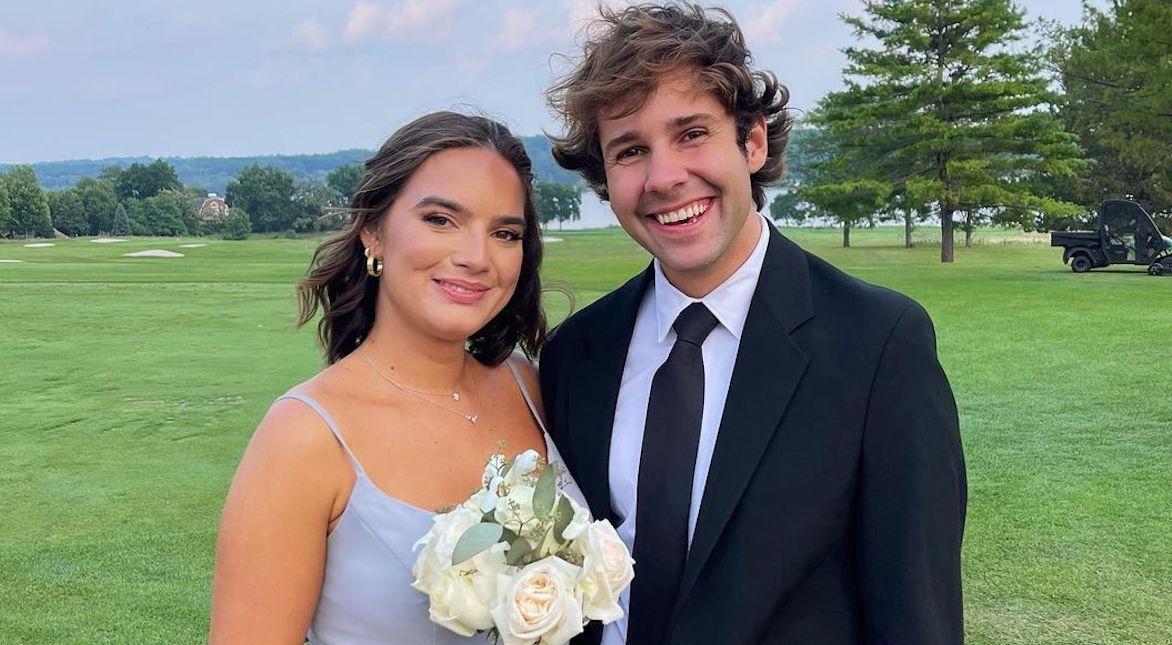 His assistant, Natalie makes regular appearances in his videos. She is also the rare hero to cater to his slight Chipotle addiction, and the person to accompany him to red-carpet events, festivals, like Coachella, and other places.
She was even spotted wearing David's merchandise – and she looked very good.
Article continues below advertisement
Today, Natalie is the president of David's multi-million dollar company and also a Sports Illustrated model. However, it doesn't look like David is getting out of the friend zone any time soon.
"I think it should obvious at this point that there's never gonna be a time that Natalie and I hook up," David told Entertainment Tonight in 2020. "Even if this pandemic lasted 25 years and we were stuck inside. It's never going to happen."
They did, however, star in a reality series together called Discovering David Dobrik, which follows the content creator as he surprises his friends, including Natalie, with a trip around the world.
Article continues below advertisement
Previously, David dated Liza Koshy for three years before their split in 2018.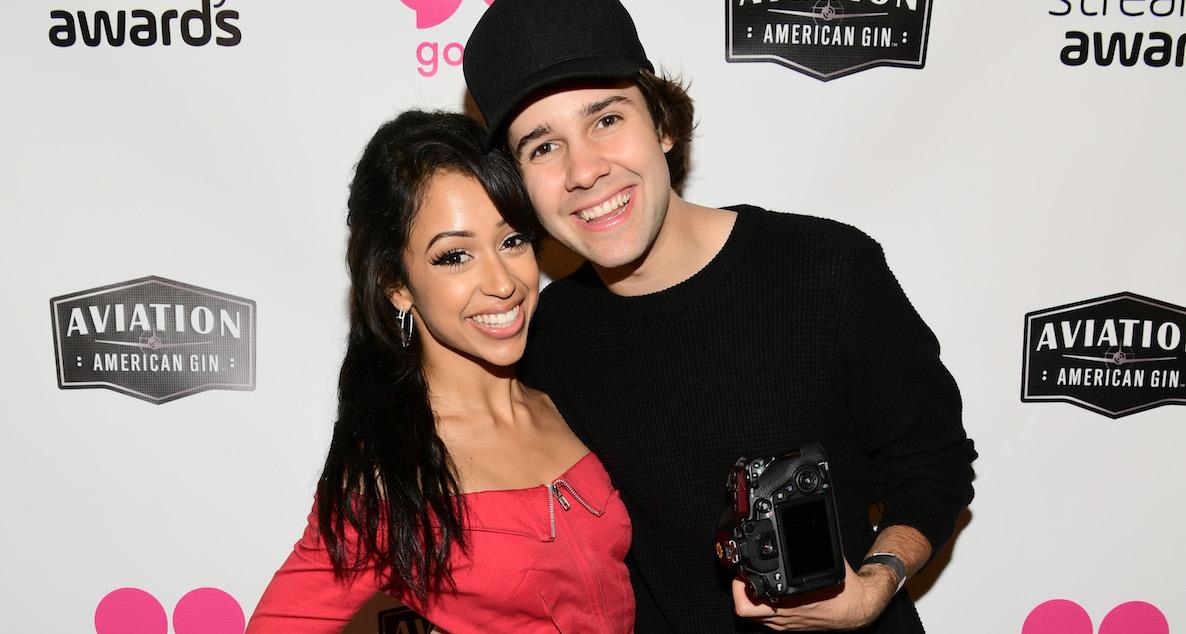 A match made in YouTube heaven, David and Liza Koshy started dating in 2015 before calling it quits in 2018. The couple shared the breakup news six months after they split in one of the saddest YouTube videos of all time.
"It wasn't healthy for us to continue to be together — for now," David said in the six-minute video with tears in his eyes. "You never know what could happen, but just not now."
Article continues below advertisement
He continued, "Liza broke up with me because she felt like we've been kind of distant because we've just been so busy. Period. And, as much as I hate to admit it, I was feeling that on my side, too."
Liza also opened up about the relationship, telling Stephen Colbert, "We wanted to heal first. We wanted to give ourselves some time to come to an understanding and be able to be best friends and be in each other's lives still without being in a romantic relationship and still be able to create online."
So, it seems David is still single ... for now.