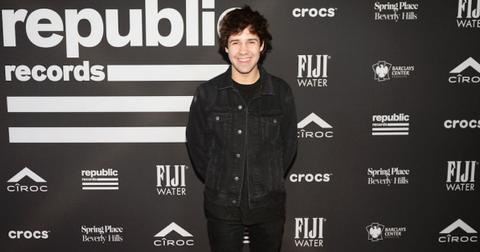 David Dobrik? More Like David Doob-rik
By Lizzy Rosenberg

Updated
For fans and viewers of David Dobrik, it's almost impossible to ignore the famous YouTuber's affinity for — well — cracking jokes about weed. Devil's Lettuce. Ganja. 
Before we get started... let's make one thing clear. Regardless if David smokes or abstains from the ganj, we aren't judging. David is a big boy, and can make decisions like these for himself. To be frank, he can do whatever the heck he wants.
That being said, we also have not asked David himself about his habits. But this is all of the evidence we have gathered, based on what we know about him.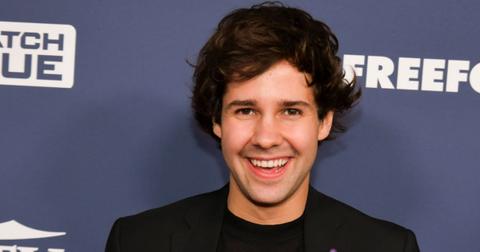 Does David Dobrik smoke weed? He took a hiatus for his 420th upload to fall on April 20, 2018
Yes, you heard that loud and clear, folks. Back in April 2018, when the YouTube star was a mere 18 years old, David announced that he would be taking a "temporary hiatus" from uploading videos, according to Tube Filter.
Initially, fans and viewers were shocked by the announcement. But apparently, he was breaking from his regular uploading schedule, solely for the purpose of having his 420th upload fall on April 20. 
For those who aren't well-versed in *cannabis culture,* April 20, or 4/20, as smokers might say, is the annual celebration of marijuana. And having his 420th video line up with the yearly holiday seemed seriously appropriate.
Each of his videos is exactly four minutes and 20 seconds long.
Have you ever scrolled through Dobrik's feed, and noticed that each of his videos are the same length? Every single one of David's videos last a total of four minutes and 20 seconds... aka 420, aka "Weed Day."
Is this a coincidence, or is it David's sly way of showing viewers that he does — in fact — roll fat blunts? Like I said, nothing is confirmed on our end, but it seems like it may be the latter.
He frequently alludes to weed on social media.
On Instagram, the famous YouTuber often refers to greenery, and in a number of David's videos, his friends are ripping bongs, smoking joints, and participating in other weed-related activities. Which — like I said — is A-OK! But since his friends are consistently smoking, there's a likely chance he partakes in the ritual as well.
I mean, maybe he still abstains, but it's a likely assumption nonetheless.
Check it out below if you haven't seen it — TBH, it's a good watch.
Emma Chamberlain called him out in her YouTuber conspiracy video.
There's no denying this video was one big joke, however, there's definitely a little bit of truth behind it. Listing fake conspiracy theories about various YouTubers, Emma presumes David smokes because of his 4:20 minute-long videos, an Instagram upload of "stoner-esque" pizza, and because a bush in one of his photos slightly resembled a nugget.
Like I said, it was a total joke, but there may have been a bit of truth behind it.
Maybe David simply gives off stoner vibes or he might actually smoke. It's likely the latter, but either way, David can do whatever he wants.
Plus, he lives in Los Angeles — it's all legal there.