YouTuber David Dobrik Can Finally Leave the United States — Here's Why!
David Dobrik recently announced a new travel series detailing why he previously couldn't leave the United States. What to know about this citizenship.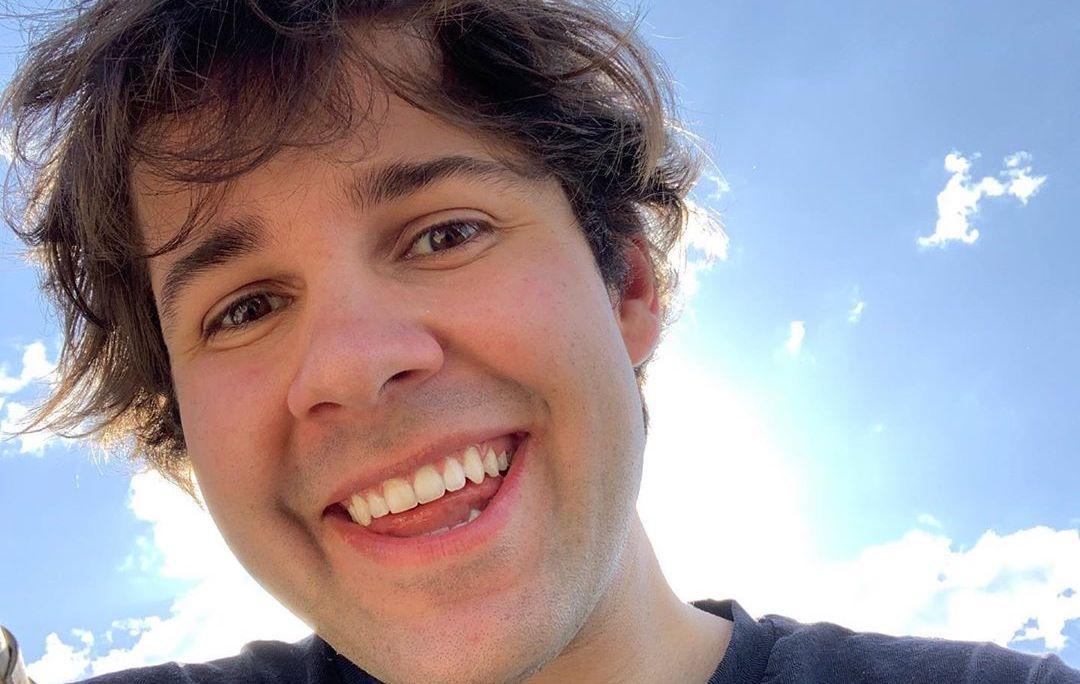 It's no question that David Dobrik is one of the most popular people on the entire internet. Since 2015, David and his infamous group of friends, the vlog squad, have basically been crowned internet royalty. The content creator boasts more than 18 million subscribers on YouTube, and 8.4 billion views across his two active channels — not to mention his 25.7 million followers on TikTok. Needless to say, he's a popular guy.
Article continues below advertisement
Since cultivating a large fanbase, David and his friends are starring in a travel series on Discovery Plus titled Discovering David Dobrik. In the 10-episode series, the content creator and the vlog squad are traveling around the world together, which David can finally do after obtaining his green card. Keep reading to find out more about what the vlogger had to share about his updated citizenship status.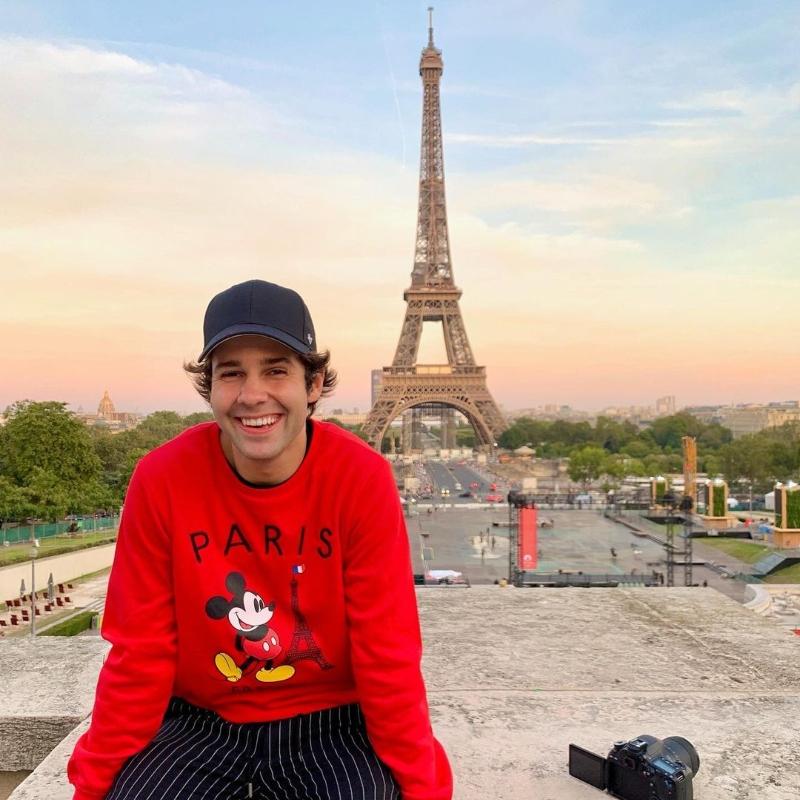 Article continues below advertisement
David Dobrik was born in Slovakia.
In July 1996, David was born in Košice, Slovakia. When he was 6 years old, his family moved to America and settled in a Chicago suburb. He lived like a normal kid and attended a typical midwest high school where he played tennis. After graduating from high school, he moved to Los Angeles to pursue his career as a content creator.
Since moving to L.A., his career took off. Starting with making videos on now-extinct video-sharing app Vine, he slowly began gaining a following while collaborating with other popular internet celebrities like Gabbie Hanna and ex-girlfriend Liza Koshy.
Article continues below advertisement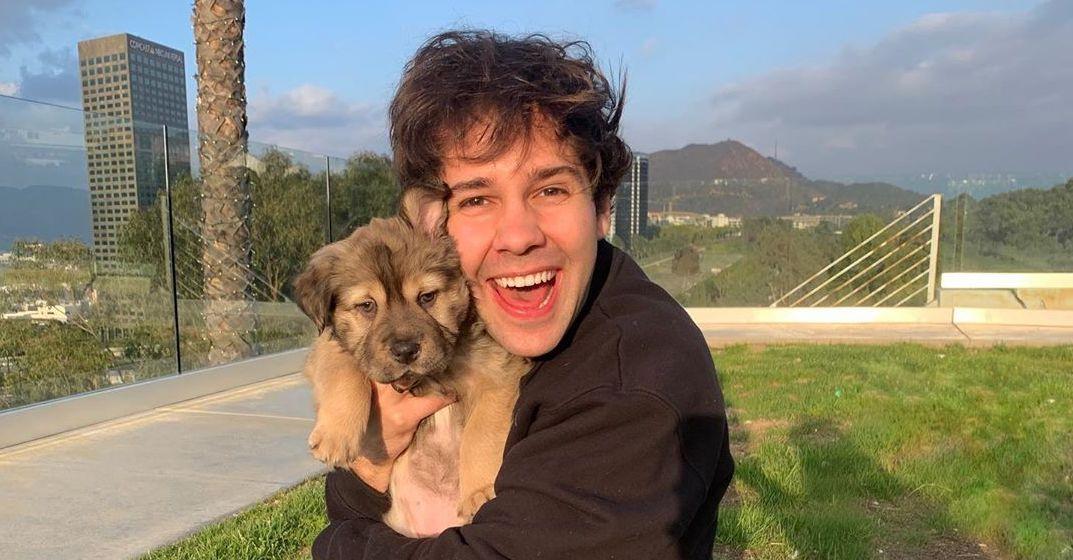 David was not an American citizen, and therefore, he could not leave the U.S.
In a Q&A session with fans, David went into detail about the reason why he wasn't allowed to leave the United States. In a video with GQ, David went undercover on Reddit, Twitter, YouTube, and Instagram to answer fans' questions, including fans inquiring about why he can't leave the country.
Article continues below advertisement
"I can't leave because I'm protected by DACA and basically I can leave, I can go right now, but I can't come back. I can't re-enter the country for, like, another 10 years if I leave the country. So I'm not a citizen. I don't have a visa," he explained.
Article continues below advertisement
He continued to explain that the only way he would have the freedom to come and go as he pleases is if he were to get married. He then joked about getting engaged to his rumored girlfriend and assistant, Natalie Mariduena.
"The only thing I can do where I can leave the country and come back is if I get married. But Natalie and I are not engaged so that's not happening anytime soon, but who knows, fingers crossed," he joked.
David Dobrik said he finally obtained his green card.
In David's latest vlog, the YouTuber surprised his friends with tickets to his homeland of Slovakia and revealed that since he had finally obtained his green card, he too is able to travel outside of the United States.
Not only are David and his friends traveling to Slovakia, but the crew is being filmed for a new series on Discovery Plus in which they travel around the world.
Article continues below advertisement
"As a DACA dreamer, @DavidDobrik was unable to travel outside of the U.S. — until now. Join the vlog squad on their journey to secure his green card in the #DiscoveringDavidDobrik series coming to @discoveryplus later this year," Discovery Plus tweeted.
Article continues below advertisement
While we anxiously await the series, the vlog squad has posted several Instagram pictures of their travels. So far, the group has traveled to Slovakia, Rome, and Paris.
David's presence in the U.S. was protected by DACA.
Before obtaining his permanent residence card, or green card, David was protected by DACA or Deferred Action for Childhood Arrivals. This program allows those taken to the United States as children to continue to live in America and pursue an American work permit. The policy was announced by President Barack Obama in June 2012.
Article continues below advertisement
Former President Donald Trump previously threatened to do away with the program. According to NPR, "Last month, the Supreme Court blocked the administration's effort to end the program. ... Then ... a court in Maryland told the administration to start accepting new DACA applicants. But the administration is refusing to do that, saying it will reject new applicants while launching a 'comprehensive review' of DACA and whether to go forward with a new plan to end the program."