How Much Money Does Addison Rae Make? The TikTok Star Is Only Getting Started
Addison Rae is a TikTok sensation who has millions of views and fans. But does this mean Addison is making a lot of money? Here's what her net worth most likely is and how Addison is making money.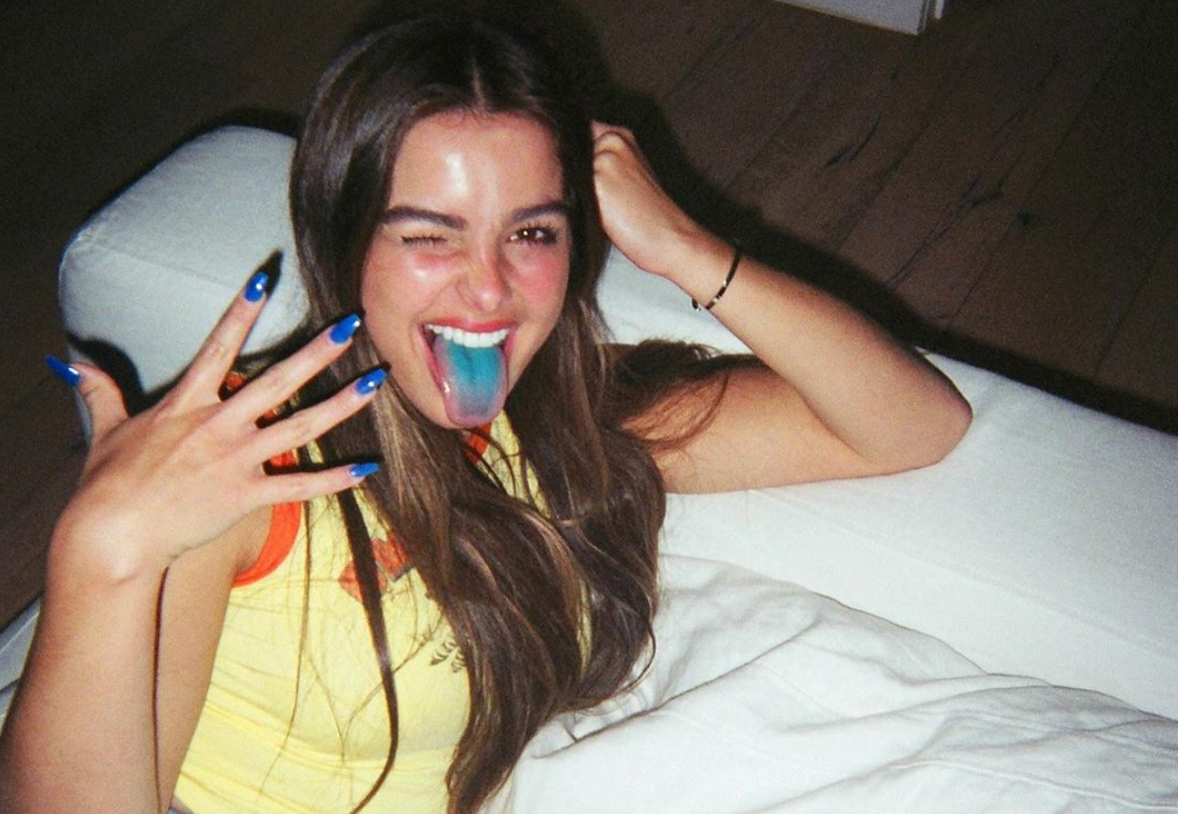 Addison Rae Easterling, of Hype House fame, seemingly became a TikTok star overnight. Addison is only 19 years old, and she has almost 28 million followers (and growing) on TikTok and millions of views on her videos (not to mention over a billion likes).
The TikTok star also has nine million followers on Instagram, almost 850k subscribers on YouTube, and 678k followers on Twitter. Addison is surely able to leverage that big of a following and make a ton of money, right?
Article continues below advertisement
So, how much does Addison Rae make?
Addison's net worth is estimated to be about $500,000 which is not bad for a 19-year-old. How exactly does she make money? According to some reporting done by NBC News, TikTok influencers can make between $5,000 to $8,000 for a sponsorship if they have five million followers. Since Addison has almost six times that (on TikTok alone), she definitely makes more than the baseline.
Article continues below advertisement
Brands like Chantilly Boutique, Fashion Nova (the Kardashians endorse their products all the time), McCary's Jewelers, and iamkoko.la. Addison reportedly asks for a minimum of $1,000-$2,000 per post.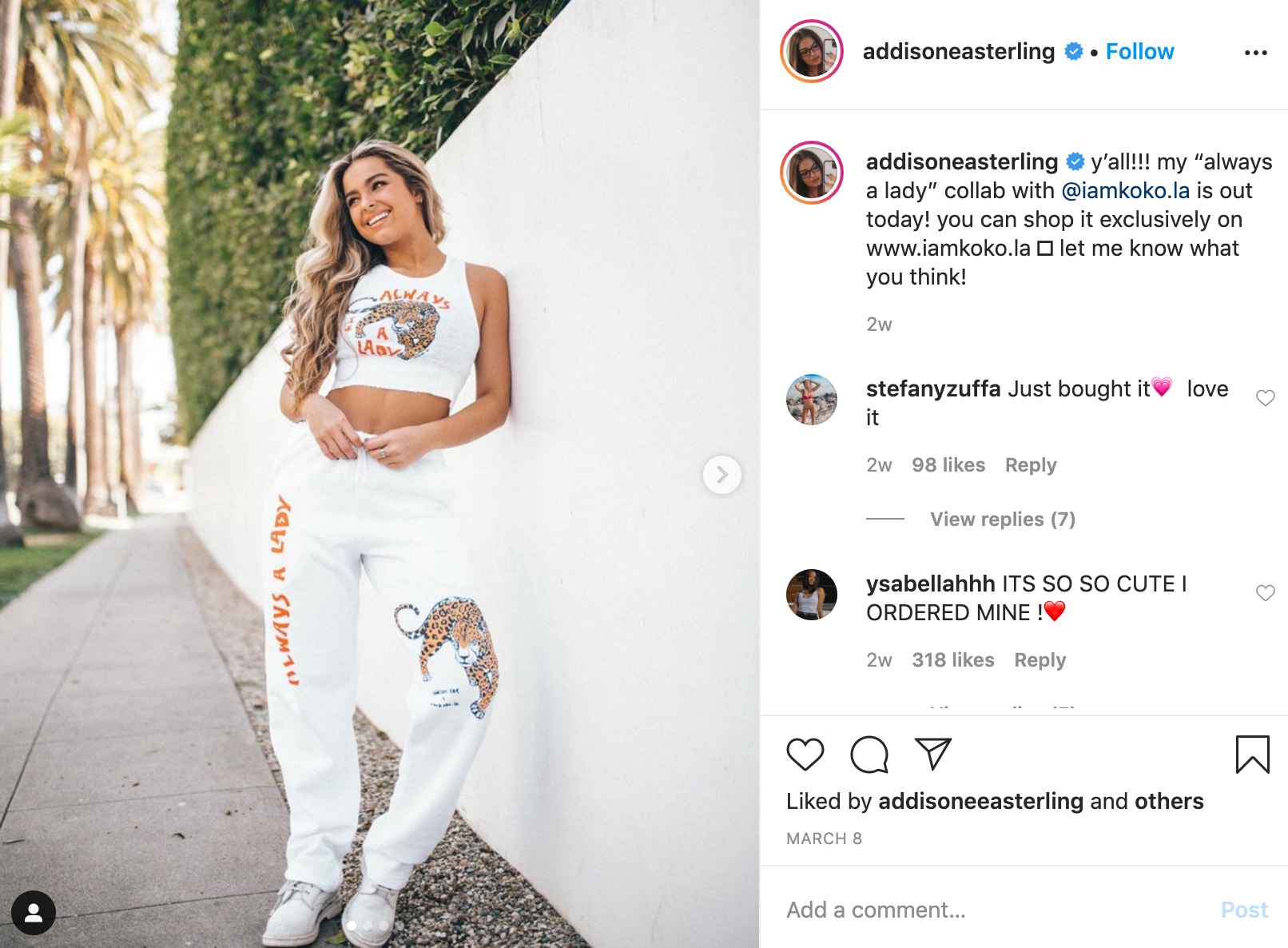 Article continues below advertisement
And those aren't even major brands, which she'll most likely be endorsing soon. More and more companies are jumping on TikTok as a Gen Z marketing strategy (41 percent of users are between 16 and 24 years old). "[TikTok is] on fire right now and that's exciting. Smart brands are keeping an eye on it and...right now, influencer marketing is the only way you can play and/or create original content," Tyler Farnsworth, the managing director of influencer marketing agency August United, told NBC News.
Article continues below advertisement
It wouldn't be surprising if brands like General Mills (who make Lucky Charms) will start paying Addison major, major dollars to endorse their products.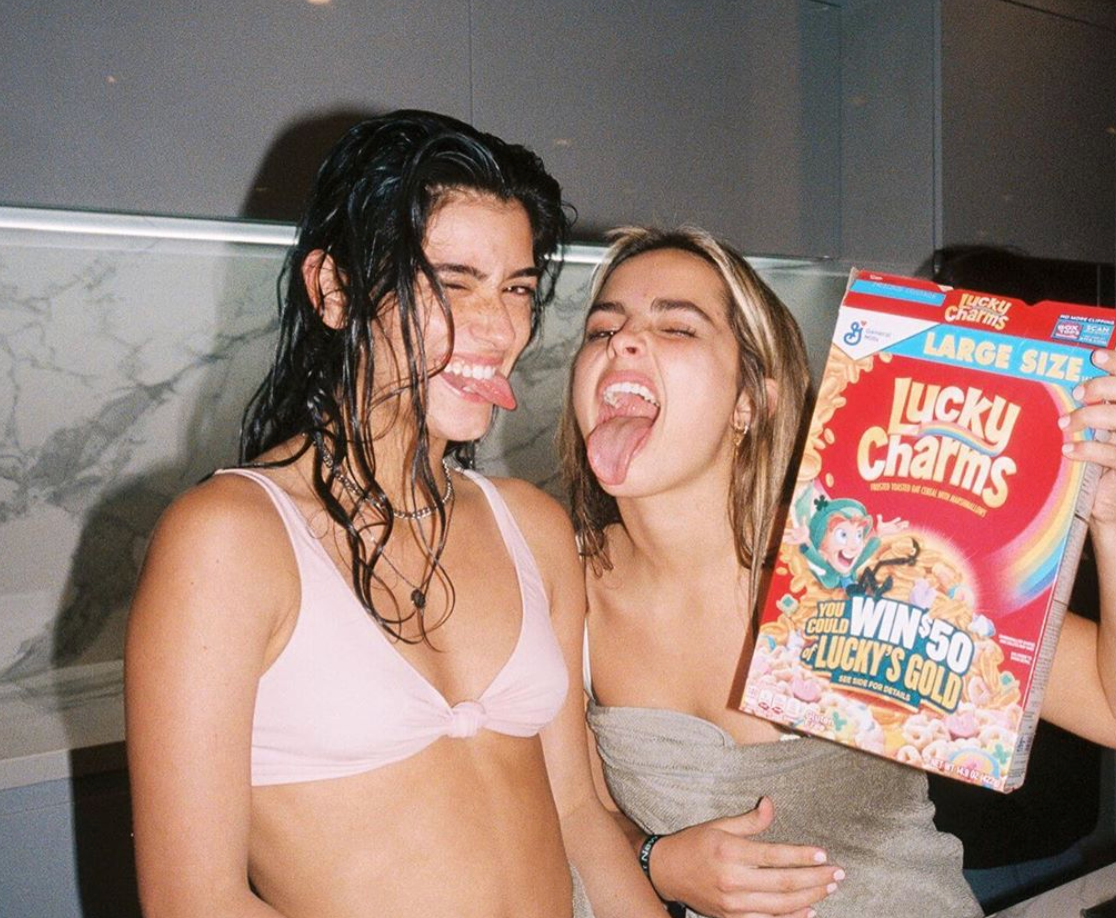 Article continues below advertisement
Addison probably also earns revenue from her YouTube preroll and midroll ads (the ads you see play either before a video starts or a minute or so in).
What will Addison do next?
While it's unclear how long TikTok will be popular for (maybe forever!), we all know that there's always the next "big thing." Addison isn't taking her TikTok fame for granted, and signed with a talent agency (WME) in January, according to The Hollywood Reporter. This will allow her to be even more involved with projects like modeling, acting, dance, and product endorsements — to start.
Article continues below advertisement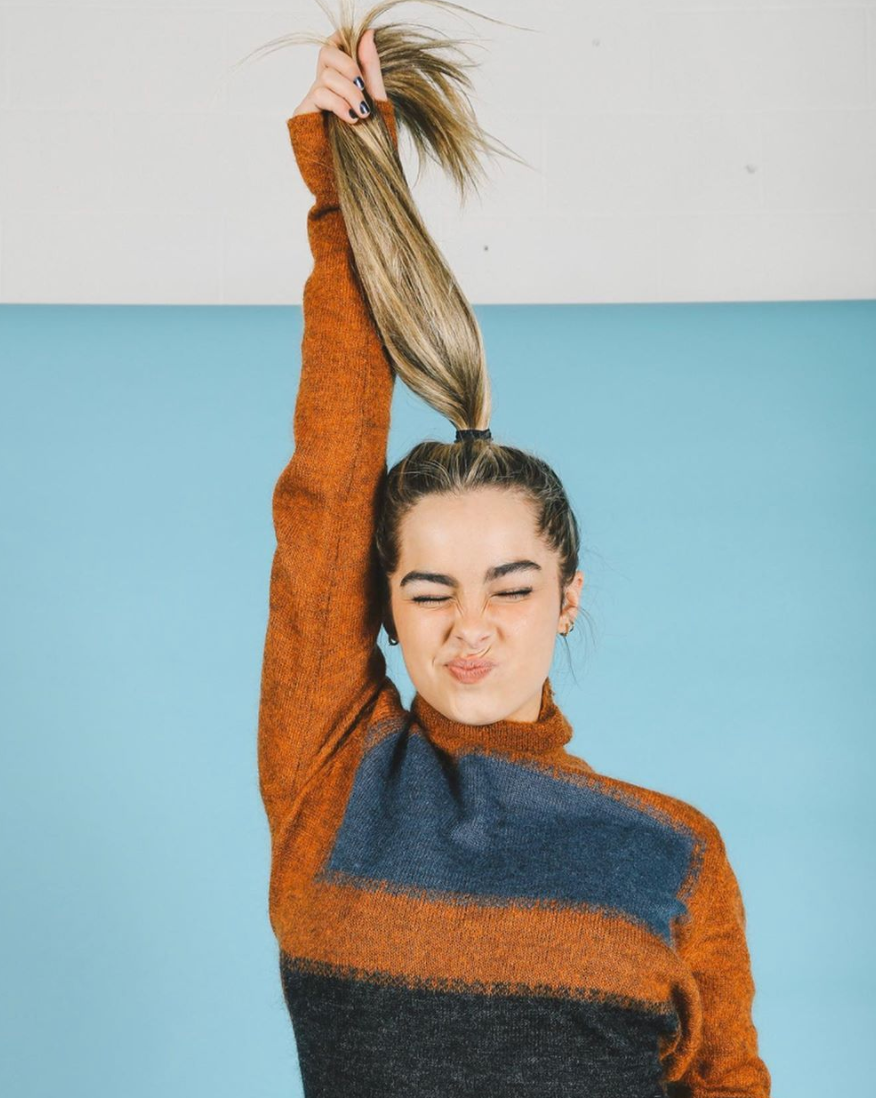 This is a pretty big deal, because Addison will be able to flex her skills beyond TikTok. While she's gone viral for many of her dance moves on TikTok, we know that Addison is actually a professionally trained dancer (she was part of the Shreveport Dance Academy in 2019). She also told Entertainment Tonight that she wants to get into acting. "I'm pushing to get into acting really hard right now," she said, adding that she wants to be on Stranger Things.
One thing is for sure: We'll definitely be seeing more of Addison Rae, and most likely beyond TikTok.