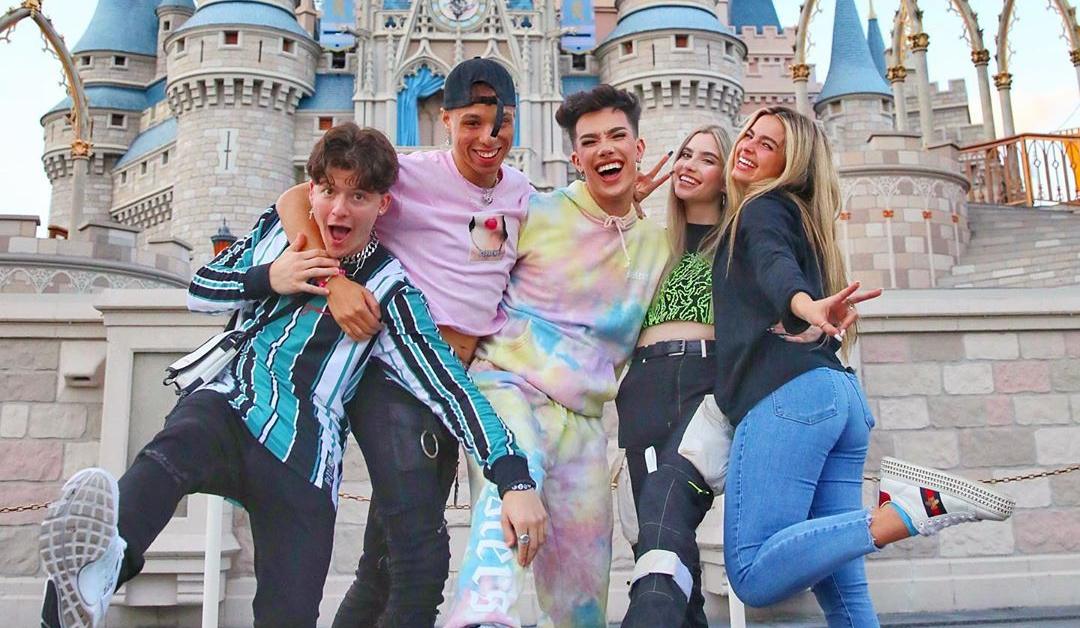 Is James Charles the Newest Member of the Hype House? Signs Point to No
It seems like these days, if you really want to be a top TikTok star, you have to live in the Hype House. The House is filled with content creators who all collaborate on videos with one another (and, in many cases, date each other too). You may have noticed that Youtuber James Charles has been spending quite a bit of time with the Hype House crew, so...is James Charles part of the Hype House? Here's what we know.
Article continues below advertisement
Is James Charles ditching his mansion to be a part of the Hype House?
One thing's for sure: James Charles definitely knows the members of the Hype House and appears to hang out with them pretty frequently. He has appeared in several Hype House videos and posted plenty of pictures on Instagram with members of the Hype House crew.
But in a recent paparazzi-style interview video, James Charles says he's not part of the Hype House. "We've just been hanging out, chilling all the time. I have my own beautiful home, so, no, I don't live there," James said when asked what was up with him and Hype House. Interestingly enough, he was hanging out with Hype House member Addison Rae when the video was filmed. Hanging out and chilling all the time confirmed!
Article continues below advertisement
"So you're not going to be moving in or joining them?" the interviewer presses.
"Absolutely not," James reiterates. "We've just been all hanging out. Everybody lives really close together which has been, honestly, really fun."
Article continues below advertisement
Both the Hype House and James Charles' mansion are located in the Encino area of Los Angeles. James Charles reportedly spent a cool $2.4 million on his home that has five bedrooms and six-and-a-half bathrooms. It'd be a little bit nuts to move into the Hype House after that. Then again, we have a feeling that being "a little bit nuts" is exactly what the members of the Hype House look for in potential roommates.
Only a few members of the Hype House actually live there.
While the Hype House group is made up of (more or less) 21 different content creators, only a few of them actually live in the house full-time. Alex Warren, Thomas Petrou, Daisy Keech, and Kouvr Annon were the original Hype House members who actually lived there. Of course, Daisy Keech just moved out, so the house is presumably down to three full-time residents.
Article continues below advertisement
The rest of the members of Hype House either rent rooms part-time or just stop in specifically to create content. In that respect, we suppose you could argue that James Charles is a member, but if he says he's not, we suppose we believe him.
Article continues below advertisement
James Charles is probably too busy filming his new competition show, anyway.
The four-part series will feature several up-and-coming beauty influencers. James will ultimately pick one as the winner of a $50,000 prize. The show is slated to start airing this Spring. In the meantime, we'll just have to keep ourselves busy watching other content from James (and from the actual Hype House members).