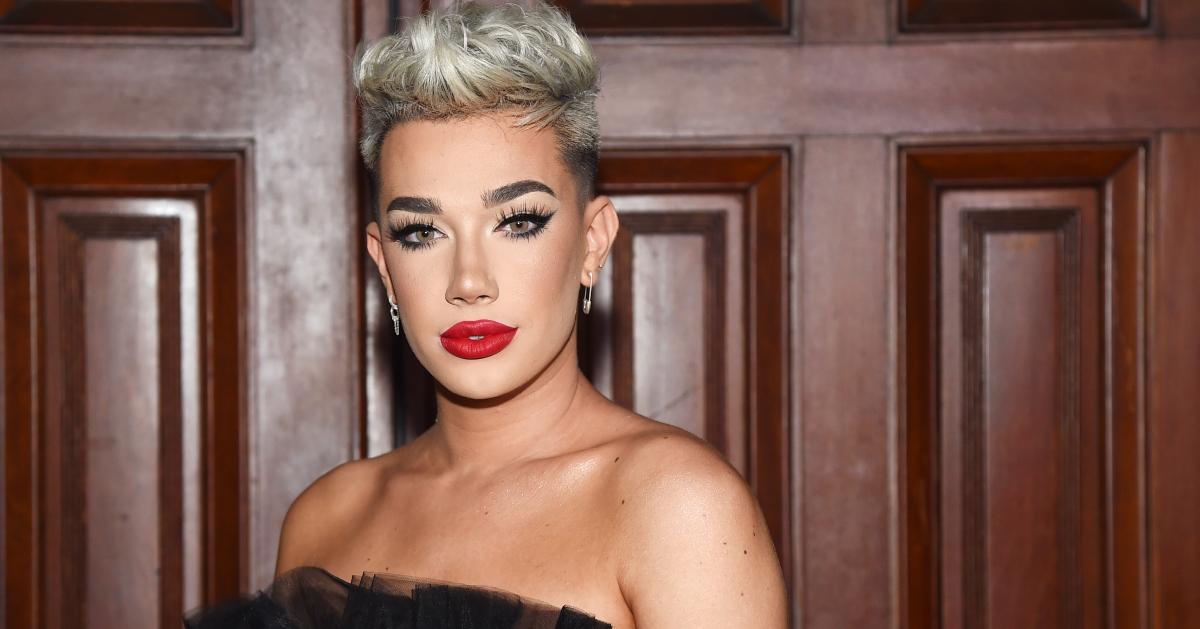 James Charles Said He Was Queerbaited After His 'Bachelor' TikTok Video
While there's rarely a day that goes by in which James Charles is not embroiled in some drama, his latest online issue is quite serious. The makeup vlogger has grown to immense fame as a result of his YouTube videos and online presence, and he's been candid about wanting to find love.
The 20-year-old posted a TikTok about finding love Bachelor style, and his fans were soon doing all that they could to help him find a suitable match from the responses.
Article continues below advertisement
His followers instantly gravitated toward one response, and what followed left James feeling upset.
What is the James Charles TikTok Bachelor drama? Read on to find out how the beauty expert was using the app to try to find love, and how it ended up hurting him.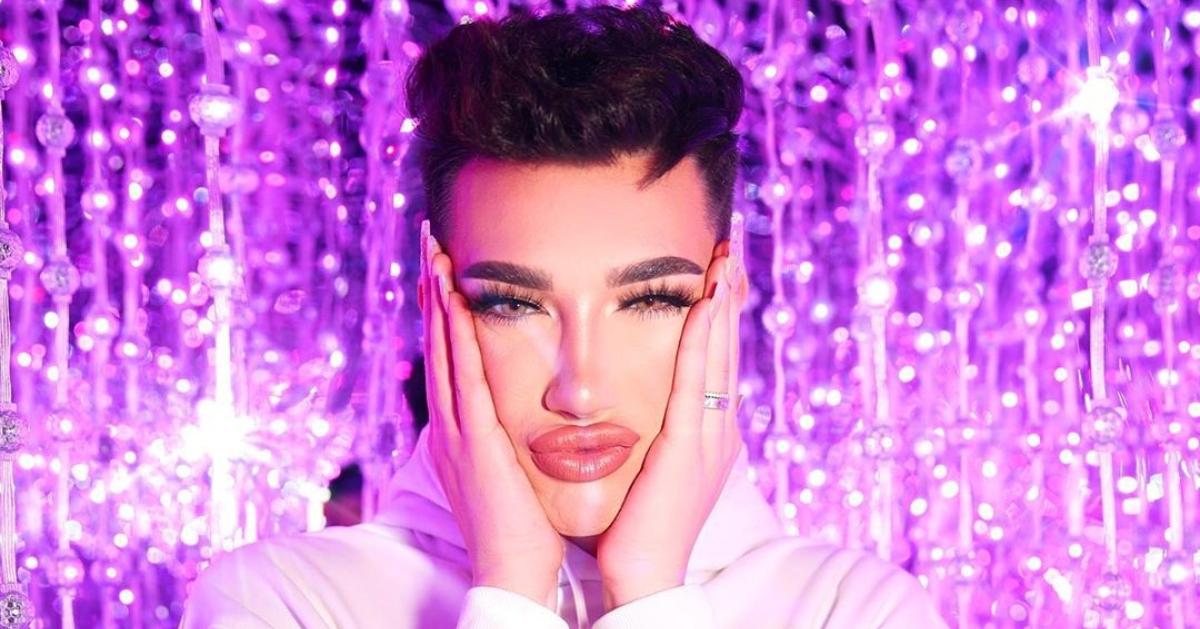 Article continues below advertisement
This is what the James Charles TikTok 'Bachelor' drama is.
Though many of the people who try to find everlasting love on The Bachelor don't make it long past the end of the show, James decided to try his luck in a more unconventional version of the show. He posted a TikTok about how he wanted 2020 to be a year of love for him. He listed his information and some fun facts about himself, and invited any interested guys to respond via a video or in his comments section.
"Hi, James here. I can't even believe I'm making this video right now but I feel like this can't hurt and I don't think it will turn into a scandal either,' he said. "I guess here goes nothing. So I've made one observation after downloading TikTok a few weeks ago, and it's that this app is pretty much a dating app, let's be real. Everyone on here is in a very cute relationship or is painfully single. Unfortunately for me, I fall into that second category of people. Surprise, surprise."
Article continues below advertisement
"In 2020 however, I am trying to change that, I am trying to put myself out there a little more and I am trying to get wifed up. I want to play TikTok Bachelor," he continued before introducing himself. "My name is James Charles, I am 20 years old, and I am 5'10." I live in Los Angeles, California, and I am a beauty YouTuber, so sometimes I look pretty, and when I don't look pretty, I have a pretty fun personality to make up for it."
Article continues below advertisement
"I am a very hard worker, but in my free time, I like horror movies, escape rooms, singing with friends, eating at new restaurants," he finished. "Also, I have fun nails for back scratching and cuddling. If those things are of interest to you and you are a male, leave me a comment down below or comment on this video."
People loved his TikTok so much that there was even a bit of a movement to make him the next Bachelor (which would have made him the first gay lead in the show's long history).
Because he is an online personality, James received a lot of attention from many men who were interested in getting to know him better. One person in particular caught his eye, and many of his followers began flooding his comments section about how cute the guy was.
Article continues below advertisement
The interested guy posted a duet with James' Bachelor TikTok and he expressed his desire to get to know the makeup mogul better. That's when the drama really began.
The person ended up posting an exposed video about James, and said that the vlogger had, in fact, reached out to him following the duet. He shared a screenshot of their direct message exchange, which included him telling James that he was a longtime fan of his work.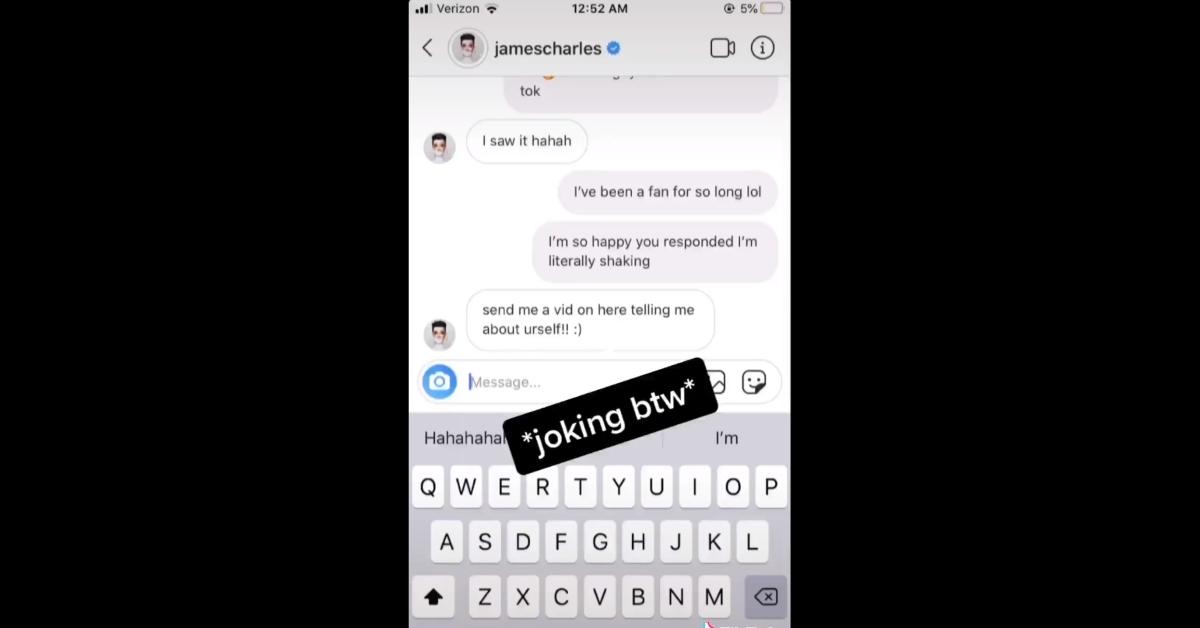 Article continues below advertisement
Over said screenshot, the guy wrote that he was actually 17 and straight, and that the TikTok had been a joke in the first place.
In the past, James has been accused of reaching out to straight guys and pressuring them to be with him. He's also been accused of reaching out to teenagers and exhibiting some potentially predatory behavior. In this instance, however, James had not been aware that the guy in question was 17, and he also had no reason to think that the guy was straight.
Many of James' supporters and even those who are not loyal to him began to question the guy from the DMs for trying to make James look bad. They called him out for making a response video in the first place, and for pretending to be interested in the vlogger for attention.
Article continues below advertisement
James said that the TikTok drama wasn't the first time he was queerbaited.
Thankfully for James, people understood that the TikTok Bachelor drama was not his fault, though it did cause a bit of a "scandal," contrary to what he initially thought. Sadly for the YouTuber, he did admit that this definitely wasn't the first time he had been used to give someone else some press and attention.
Article continues below advertisement
He re-posted the video that YouTube drama account Sebastian Williams had created and wrote an emotional caption.
"This happens weekly at this point. Some guy slides in my DMs or matches with me claiming they're interested, we talk for a few days, & once they have enough recorded content for a TikTok or tweet, they post it & claim they're straight," he wrote. "It's queerbaiting and it's pathetic."
He also posted the clown emoji with the tweet.
It appears as though the account belonging to the guy who made the duet has been deactivated. The name is now "Leave me alone."
James may not have found love with his Bachelor TikTok, but he did manage to share his experiences with queerbaiting.