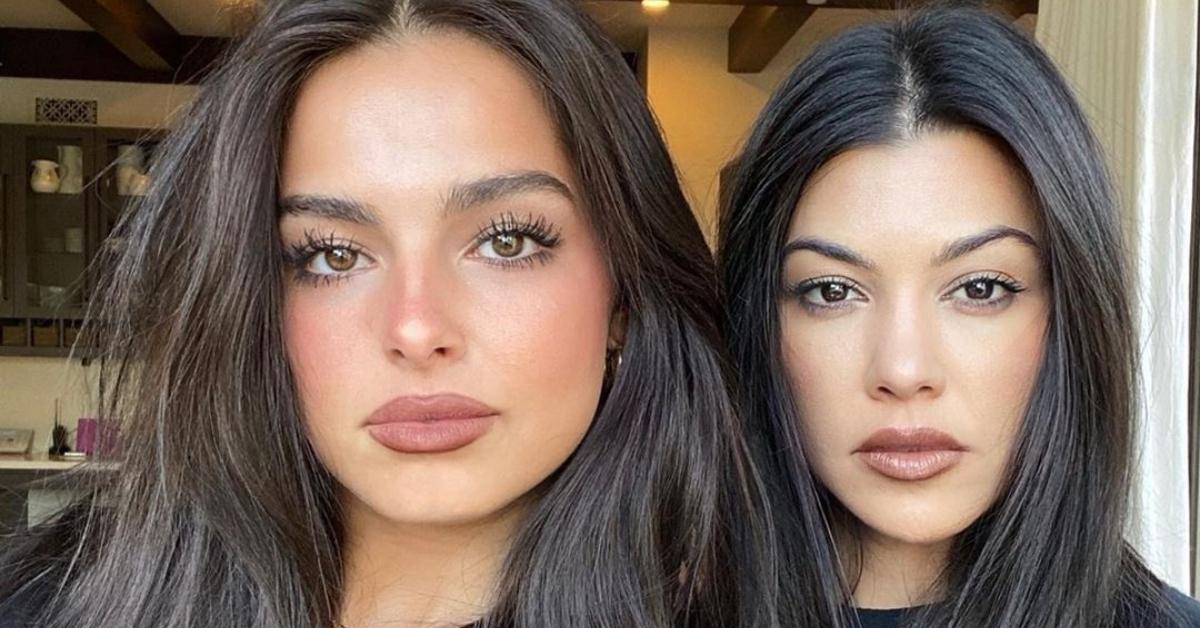 Apparently, Kourtney Kardashian Is Friends With TikTok Teen Addison Rae
Well, we certainly never expected these celebs to becomes besties, but Hollywood is an interesting place.
Addison Rae Easterling, who shot to fame in 2020 for her viral TikTok videos, has recently been hanging out with Kourtney Kardashian. You know, one of the biggest celebrities at the moment.
So, where did this friendship begin? Keep reading to find out more about how the unlikely "besties" united.
Article continues below advertisement
TikTok star Addison Rae and Kourtney Kardashian ARE friends!
Though there is a 20-year age gap between the two, apparently, the women have a lot in common. Looking back, it seems the 19-year-old had a fan in the E! reality star's son Mason Disick, and Kourt arranged for the two to meet.
However, it seems the Louisiana native also gained another fan after meeting Scott Disick's eldest son.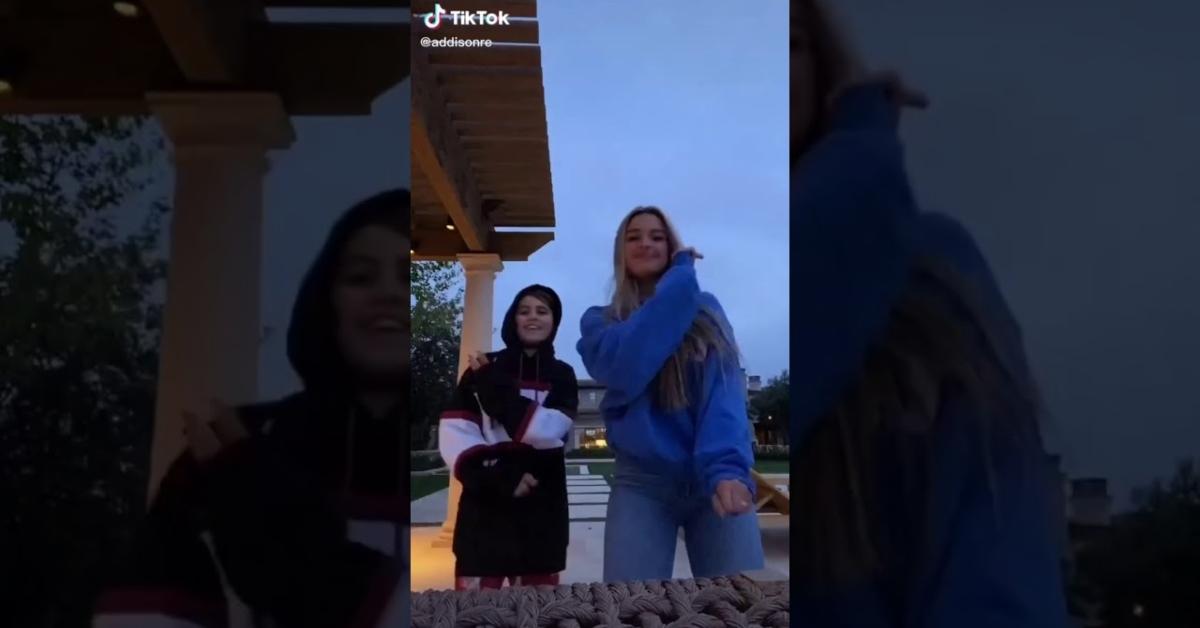 Article continues below advertisement
Since then, the 41-year-old has featured Addison on her lifestyle blog Poosh, which saw the pair complete a six-minute booty workout together for the website. Last month, the duo wore matching outfits and recited iconic lines from Keeping Up with the Kardashians.
They've also posted about one another on their social channels. While their friendship may be to help cross-brand each others content to new fans, we're totally loving this dynamic. Plus, we're sure Mason doesn't mind having his social media idol hanging around the house every now-and-again.
Article continues below advertisement
Kourtney Kardashian's son Mason Disick has been experimenting with social media.
Following in his mom and aunts' footsteps, Mason is already trying to create a following on social media. However, his mom quickly shut it down.
Back in April, the 10-year-old created an Instagram account and went on Instagram Live to chat with Addison.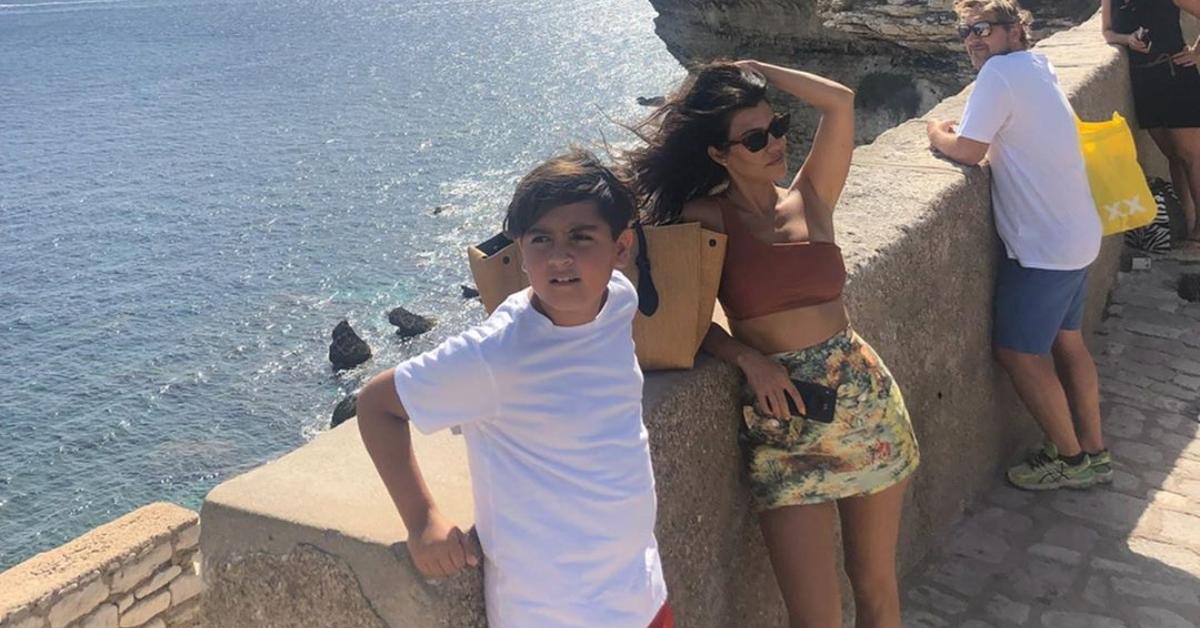 Article continues below advertisement
"Jeffree Star is like, spoiled AF," he remarked, which stirred up a bit of drama between the young reality star and beauty guru. The pre-teen also dished on his famous family revealing that Kylie and Travis Scott were not back together.
When Kourtney realized that her son made his own social media profile, she quickly deleted the account.
After Mason started making headlines about his short-lived time on Instagram, Kourtney went live on Poosh's Instagram to address the situation.
"He started an Instagram yesterday and didn't ask us," she stated. "I did delete it because Scott and I just felt like... He's 10!" Adding, "I think there's an age limit with Instagram. I think it's... 13."
Article continues below advertisement
She also explained that as a mother-of-three, she wants to protect her kids as much as possible and shield them from the negative comments for as long as possible. "The thing that really worries me with kids is just comments," she explained. "People can be so mean. It's really easy to get consumed with it. I just feel it's not the time."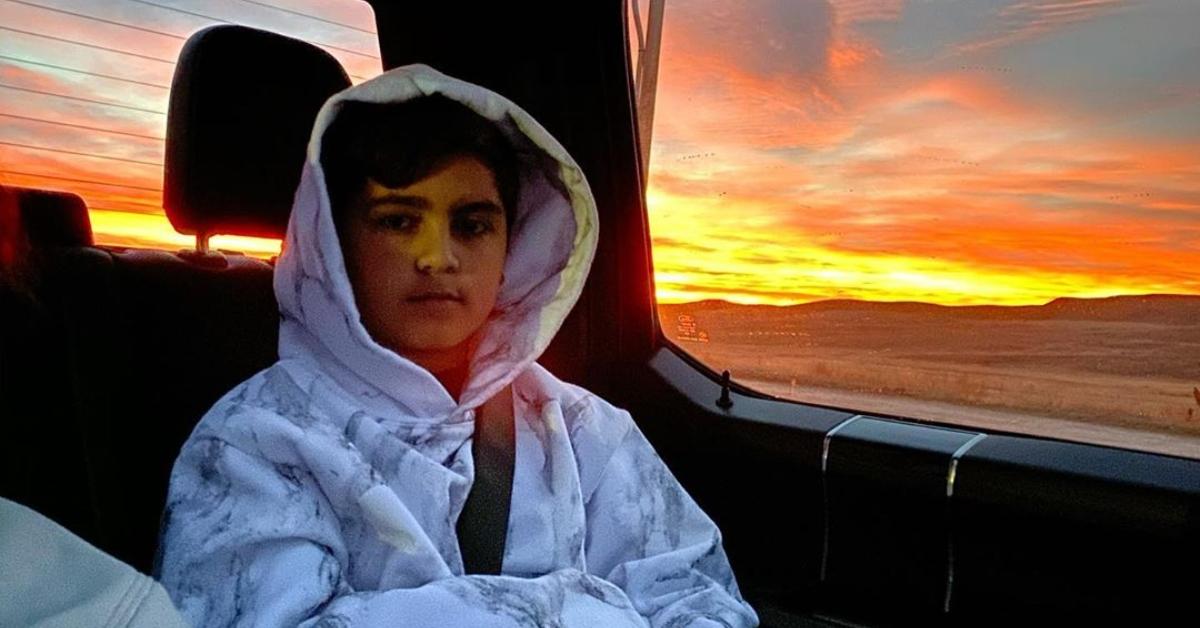 While 2020 may not be the year for Mason to cultivate his own social media following, he's certainly having fun appearing on his mom's and Addison's TikTok accounts and learning all the tips and tricks on how to be an influencer.