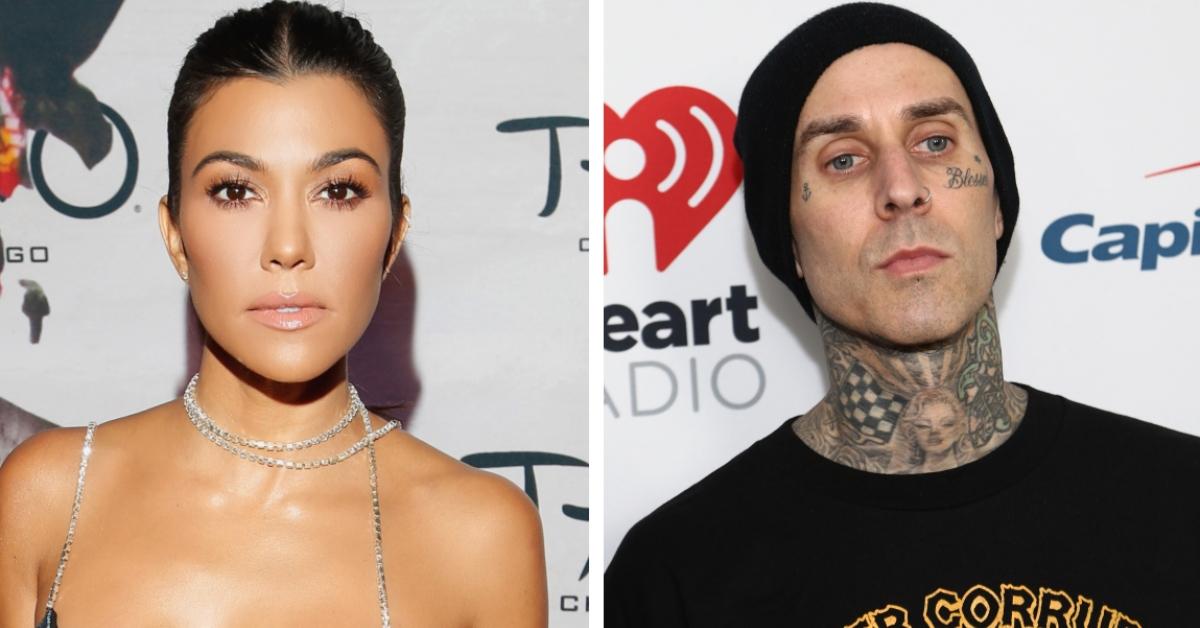 Kourtney Kardashian and Blink-182 Drummer Travis Barker Are Engaged!
By Abi Travis

Oct. 18 2021, Updated 3:30 p.m. ET
Article continues below advertisement
Now, the Poosh founder is officially engaged to Blink-182 drummer Travis Barker. Keep reading to find out the details regarding her confirmed engagement to the musician.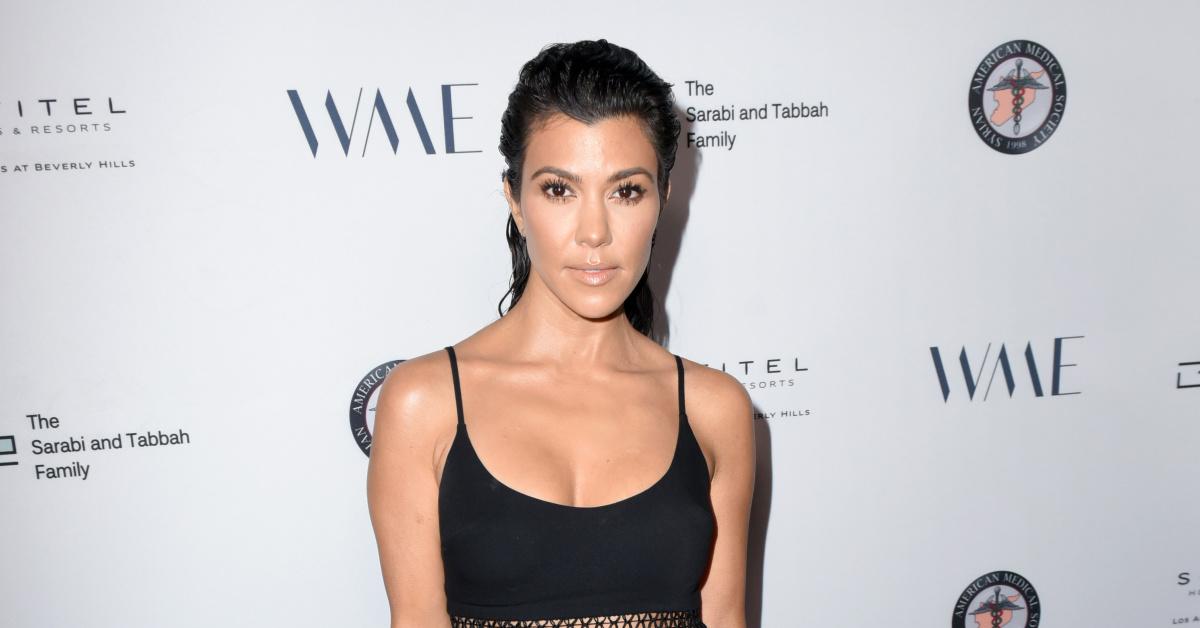 Article continues below advertisement
Kourtney Kardashian and Travis Barker got engaged in October 2021.
It didn't take long after confirming their relationship that Kourtney and Travis's engagement suddenly became official. According to People, Kourtney's family knew of Travi's plans to ask her to marry him, and none of them let the secret slip. He proposed to her privately in order to keep the whole thing secret until they were ready to go public with the announcement.
To announce their engagement, Kourtney did what the Kardashians (sometimes) do best. She took to Instagram to share the news, posting a photo of her and Travis with the simple caption "forever." She then tagged him, just in case it wasn't obvious enough who she planned to spend "forever" with.
Article continues below advertisement
Who is Kourtney Kardashian dating in 2021? She confirmed her relationship with Travis Barker in early 2021.
On Feb. 16, Kourtney took to Instagram to subtly confirm that she was dating drummer Travis Barker. The mother of three posted an image of her hand holding a tattooed hand in a car. The hand appeared to belong to Travis.
Through Kourtney left no caption on her post, Travis commented with a single black heart emoji. Travis also shared Kourtney's post on his Instagram story.
Article continues below advertisement
Though Kourtney likes to remain private when it comes to her dating life, a source told People magazine at the time, "They're in Palm Springs together. They've been dating for about a month or two," the insider revealed. "They've been friends for a long time but it's turned romantic." Adding, "Travis has liked her for a while."
Article continues below advertisement
Travis had previously shut down dating rumors after being spotted together through the years.
"Kourtney's like a dear friend. That's it," the drummer told People in 2019. "I mean, I love her to death. I love her family to death. But yeah, just friends."
Kourtney explained why she liked to keep her relationships to herself: "The only thing I really don't share is my relationships. Scott and I, for 10 years being together, our whole relationship was on the show and I felt like the toll that it took on us — you know, there were other things too, obviously — I felt like it was hard on our relationship."
Article continues below advertisement
She also made her need for privacy clear on the show last year. "My sisters are pretty nosy when it comes to anything in my life. I try to keep certain things private," Kourtney said at the time. "I don't like to share about dating. I don't know if they are bored in their own lives and they want to live through my wild dating life that they think is going on. Come on guys, get it together."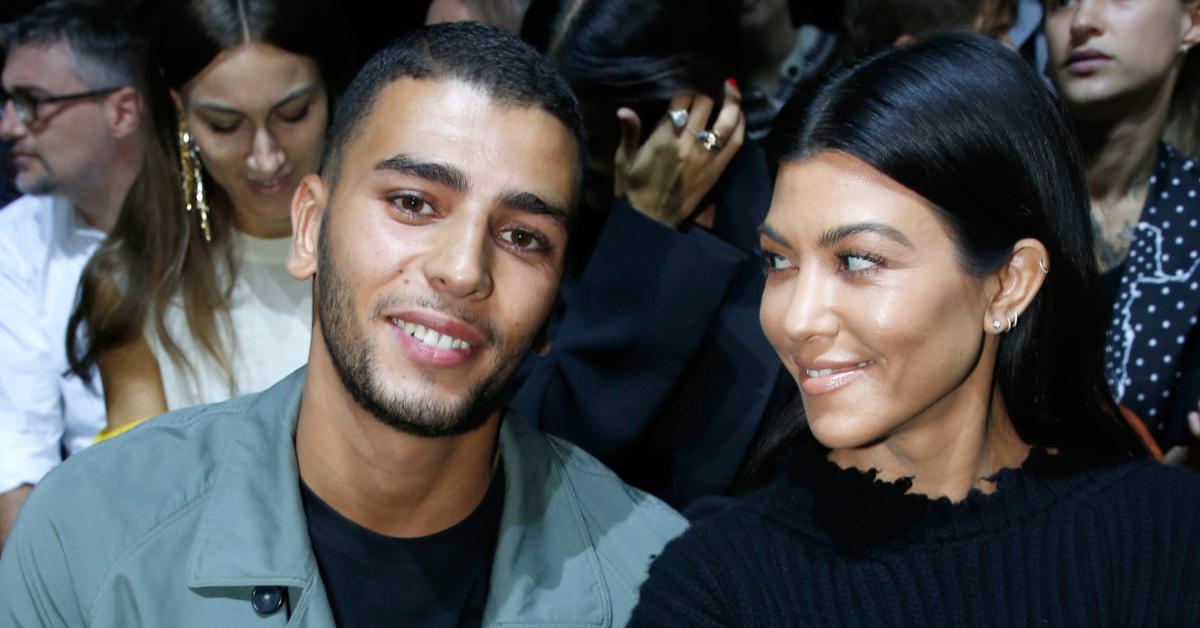 Article continues below advertisement
Kourtney Kardashian previously dated 27-year-old model Younes Bendjima.
During an episode of the E! reality series in 2019, Kim and Khloé noticed a hickey on Kourtney's neck — prompting some speculation.
"Who gives you a hickey like that?" Khloé asked before Kourtney simply responded, "Just let me live my life!"
The mystery was solved when TMZ revealed that Kourtney was seen at LIV Nightclub in Miami around the same time with Younes Bendjima. A source close to Kourtney and Younes confirmed to the outlet that the two had been seeing each other for a few months and wanted to keep things private.
Before Younas, Kourtney was linked to actor and model Luka Sabbat, and of course, she spent a decade in a highly-publicized relationship with Scott Disick, who is also the father of her three children.