Kourtney Kardashian and Blink-182 Drummer Travis Barker Got Married in Las Vegas
Though Kourtney Kardashian likes to remain private when it comes to her dating life, her wedding to Travis Barker is anything but a secret. Details inside.
Article continues below advertisement
Now, after about a year together, the Poosh founder is officially married to Blink-182 drummer Travis Barker. Keep reading to find out the details regarding her confirmed marriage to the musician.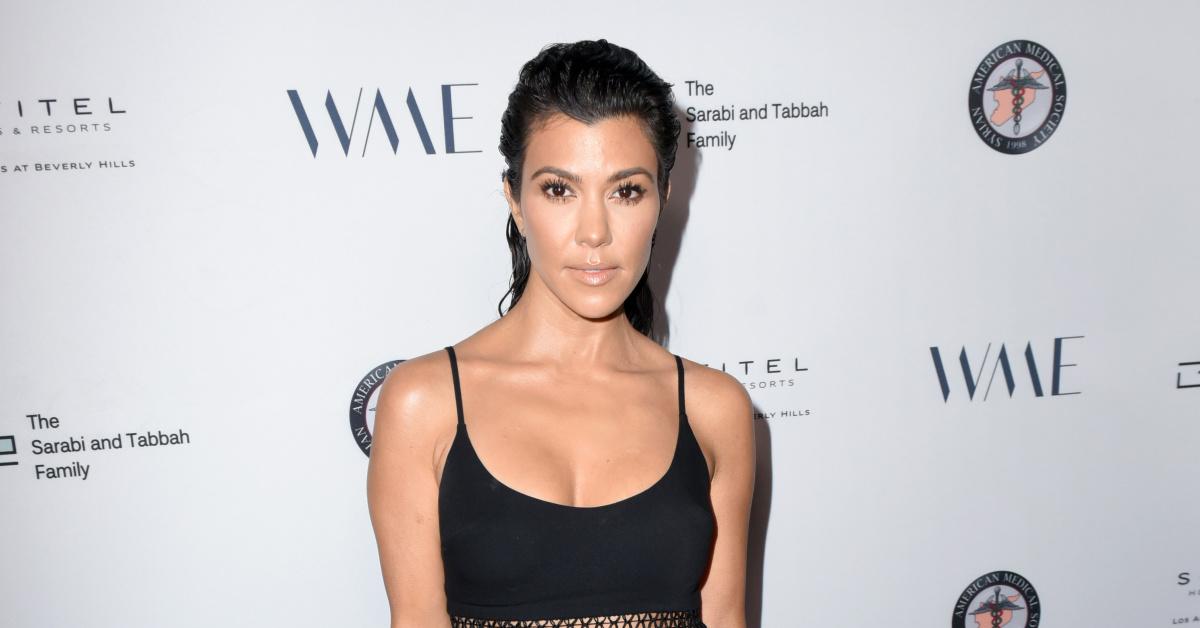 Article continues below advertisement
Kourtney Kardashian and Travis Barker got engaged in October 2021.
Kourtney and Travis's engagement announcement came as a surprise to both their fan bases. According to People, Kourtney's family knew of Travis's plans to ask her to marry him, but none of them let the secret slip. He proposed to her privately in order to keep the whole thing secret until they were ready to go public with the announcement.
To announce their engagement, Kourtney did what the Kardashians (sometimes) do best: She took to Instagram to share the news, posting a photo of her and Travis with the simple caption "forever." She then tagged him, just in case it wasn't obvious enough who she planned to spend "forever" with.
Article continues below advertisement
Kourtney Kardashian and Travis Barker tied the knot in Las Vegas.
It seems the last thing Kourtney and Travis were interested in was having a long engagement. He got on one knee to officially ask her to marry him six months ago. Now, according to Style Caster, they are officially married. They tied the knot in a low-key Las Vegas ceremony just a few short hours after packing on the PDA on the 64th annual Grammy Awards red carpet. Travis also hit the stage to perform at the awards show.
Article continues below advertisement
How did the couple keep their major plans so intimate? It turns out they held the super-private ceremony in the middle of the night at a wedding chapel around during the early hours of Monday, April 4, 2022. It wouldn't be a Kardashian wedding without a team of photographers and security in the mix, so obviously they had their professional entourage involved.
Since they most definitely had professional photographers present at their wedding, fans are excited for the day Kourtney and Travis will post the sweet pictures commemorating their romantic evening.
Article continues below advertisement
According to TMZ, they arrived at the wedding chapel with their marriage license in hand. In other words, they certainly came prepared! Interestingly enough, Kourtney and Travis requested an Elvis Presley impersonator to officiate their wedding. They obviously share a similar sense of humor. A source revealed Kourtney and Travis's possible plans to have another bigger ceremony in the future at a later date.
Keeping things low-key has always been on brand for Kourtney, who openly talked about her desire to part ways with her family's reality show due to the stress it caused her in the past. That being said, it's not surprising at all that she chose to have her wedding in a quaint Las Vegas chapel. The rest of her famous family might be involved in a larger more high-profile ceremony down the line, but there haven't been any announcements about that just yet.