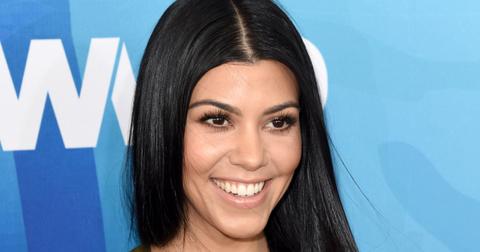 Kourtney Kardashian Is Single — but Finally Ready to Talk Marriage
By Abi Travis

Updated
Another day, another bunch of rumors about various members of the Kardashian family. This time, they're about Kourtney Kardashian. 
It's been five years since Kourtney split with longtime boyfriend Scott Disick, and in that time, the KUWTK star has been linked to several famous hotties — including Justin Bieber and Luka Sabbat — and briefly dated 26-year-old model Younes Bendjima. 
Article continues below advertisement
So, who is Kourtney Kardashian dating in 2020?
Right now, it seems like Kourtney is single and living her best life. However, in a recent interview with Jason Kennedy, Kourtney, 40, revealed she was finally open to the idea of marriage. 
"I feel like I'm really content, but I think if it was the right situation, I think [marriage is] something that I would want," Kourtney shared. "But, I don't feel like it's missing."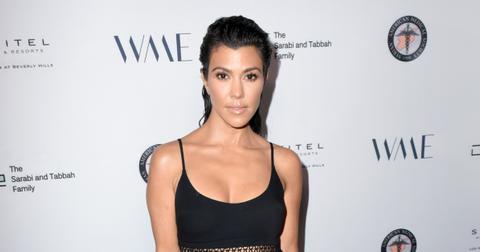 Article continues below advertisement
Just don't expect to see any of her relationships on KUWTK anymore. 
"The only thing I really don't share is my relationships," Kourtney explained. "Scott and I, for 10 years being together, our whole relationship was on the show and I felt like the toll that it took on us — you know, there were other things too, obviously — I felt like it was hard on our relationship."
She also made her need for privacy clear on the show last year. "My sisters are pretty nosy when it comes to anything in my life. I try to keep certain things private," Kourtney said at the time. 
"I don't like to share about dating. I don't know if they are bored in their own lives and they want to live through my wild dating life that they think is going on. Come on guys, get it together."
Article continues below advertisement
Kourtney and Younes were still hooking up last year... 
During an episode of the E! reality series in 2019, Kim and Khloé notice a hickey on Kourtney's neck — prompting some speculation. 
"Who gives you a hickey like that?" Khloé asked before Kourtney simply responded, "Just let me live my life!"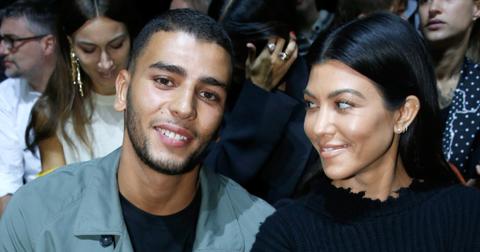 Article continues below advertisement
The mystery was solved when TMZ, revealed that Kourtney was seen at LIV nightclub in Miami around the same time with her ex-boyfriend Younes Bendjima. 
TMZ updated its story to say that a source close to Kourtney and Younes has confirmed that the two had been seeing each other for a few months now and wanted to keep things private. 
Will Kourtney and Scott ever get back together?
Last year, the ex-couple — and parents to kids Mason, 10, Penelope, 7, and Reign, 5 — visited a healer in Bali and got a surprising message. 
"Scott came in, and the guy was basically saying that in a past life that we were together, and that we're soulmates," Kourtney told her sisters in the clip. "So he was like, 'You have to decide if you want to be together or not be together."
Article continues below advertisement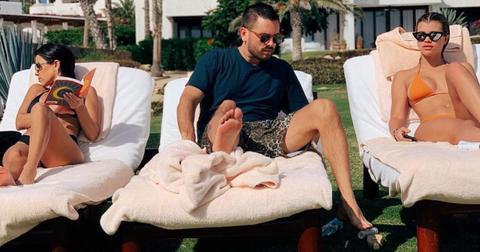 But fans were disappointed when Kourtney didn't take the healer's word to heart. "I think Scott will always be family, and so we really try to have a good relationship for the kids," she explained. 
We can't wait to see what is in store for Kourtney in the love department in 2020. 
Catch new episodes of Keeping Up With the Kardashians Thursdays at 8 p.m. ET on the E! Network.