Check out This List of TikTok Star Addison Rae's (Rumored) Past Boyfriends!
Who has Addison Rae Easterling dated? Here is a list of the TikTok star's rumored boyfriends including popular social media stars and more!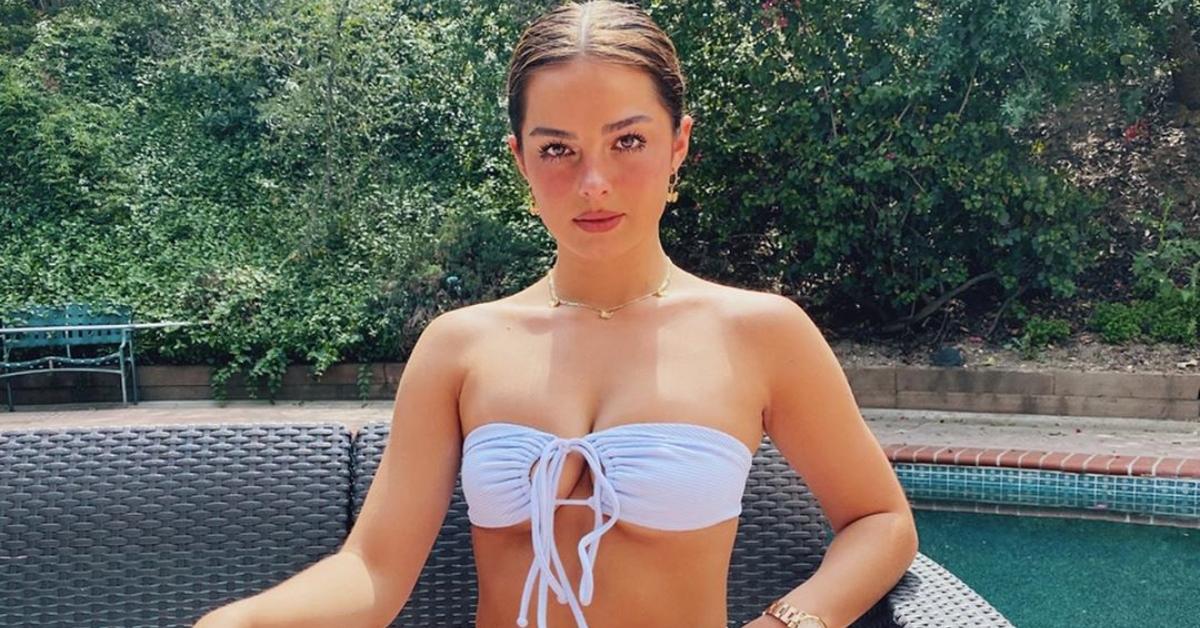 Since creating her TikTok account in July 2019, Addison Rae Easterling has skyrocketed to social media fame in the last few months. The Louisiana native is a member of the viral app's Hype House and regularly shares videos of herself dancing, lip syncing, and performing sketches.
Article continues below advertisement
The 19-year-old currently boasts almost 40 million followers on her TikTok channel, has garnered brand deals, and is signed to talent agency WME, as well as her parents Sheri Easterling and Monty Lopez. Though the teen star has become super successful in a short time, she seemingly likes to keep details about her personal life private, including her relationship status.
So, is Addison Rae dating anyone at the moment?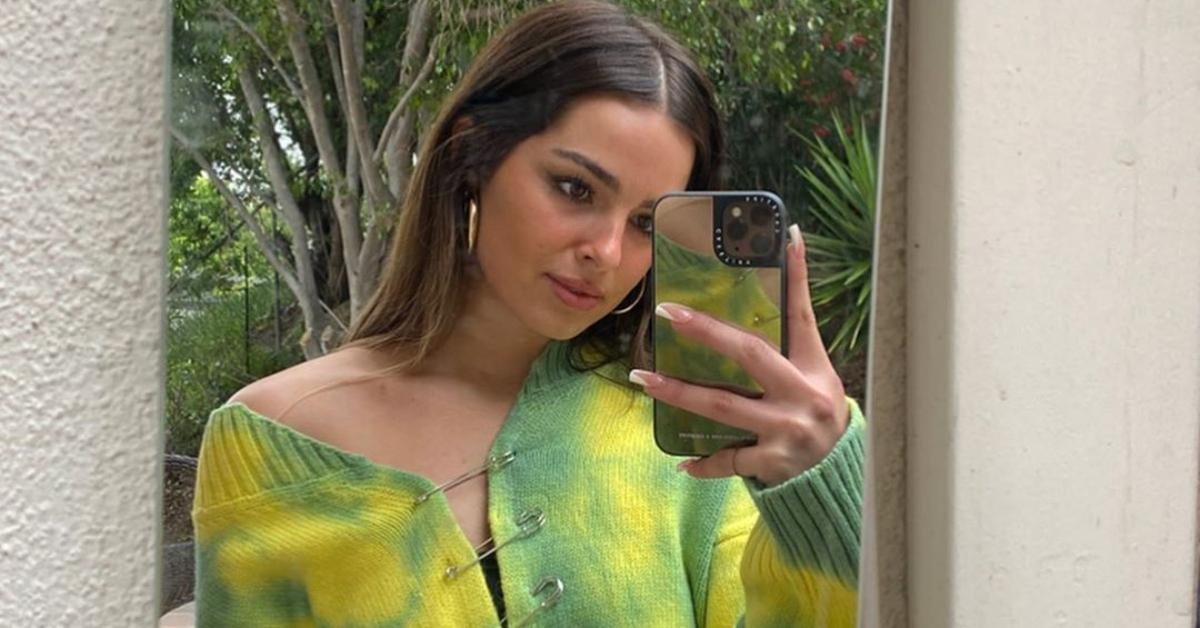 Article continues below advertisement
Here's a list of Addison Rae's former boyfriends.
As Addison continues to share videos of herself and her family on social media, she has been relatively mum about her dating life. So, is the social media influencer seeing anyone at the moment?
Well, it appears she's currently still single, but that doesn't mean guys are not shooting their shot at the TikTok star, trying to grab her attention.
Recently, Butler college basketball star Jordan Tucker created a duet TikTok video, and left a cheeky little message for Addison. And, it seems it was well received since she started following Jordan on Instagram. Jordan has even commented on Addison's pictures, and she's responded.
So, we think it's safe to assume that the two could potentially be talking via DMs.
Well, they'd definitely be a cute couple!
Article continues below advertisement
Addison Rae was rumored to be dating vlogger David Dobrik.
Social media influencers collaborating on videos together is nothing out of the norm, but Addison and David Dobrik sparked dating rumors in April when the teen shared a lip-sync video, which featured the Vlog Squad leader via FaceTime call.
She also captioned the video: "He's so sexy."
Article continues below advertisement
Though they've hung out a few times together, neither of the social media stars have confirmed or commented if their friendship was anything more than a business relationship.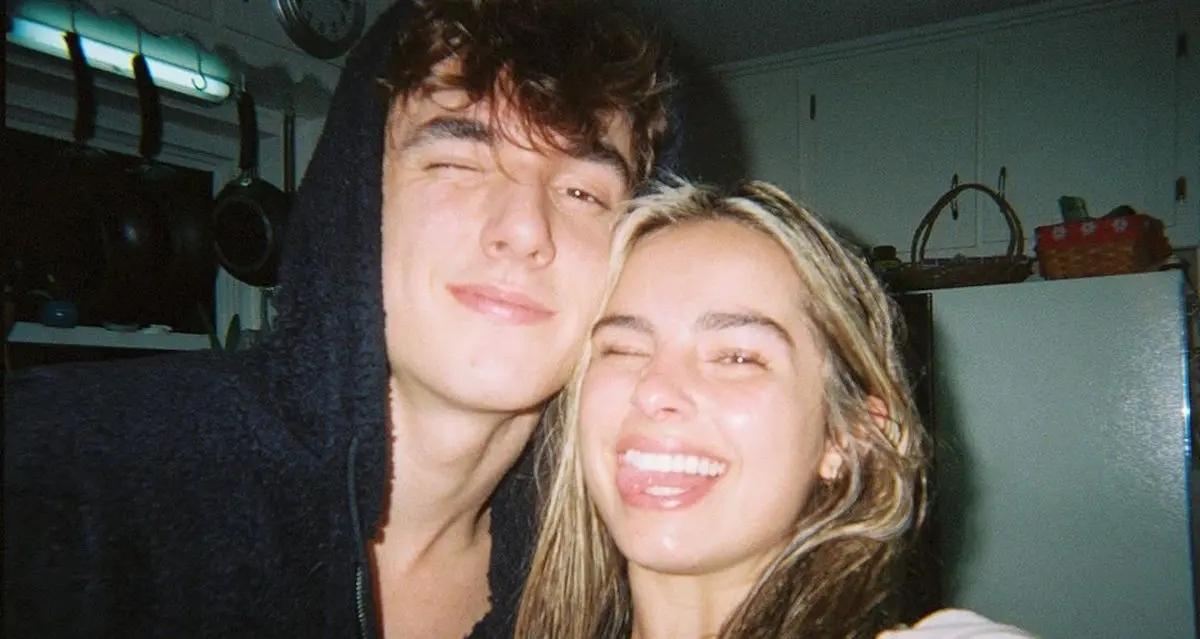 Article continues below advertisement
Addison Rae and fellow TikTok star Bryce Hall dated.
It's a tale of forbidden love... well, at least in the world of TikTok.
Bryce Hall is a member of Sway House, which is in direct competition with the Hype House. The two influencers were seen hanging out together in October 2019, but it was not confirmed at the time if they were a couple or just friends.
On Jan. 30, Bryce tweeted: "Addison and i are NOT dating!!! She's doing her own thing and I'm doing mine. We're still friends and plan to remain that way!! I still love her and we're still gonna hang [and] stuff but, we're just not gonna be kissy kissy anymore."
In February, Addison told Entertainment Tonight that she and Bryce were good friends after she moved to Los Angeles in November, and were only romantic for a short time. Ultimately, they decided be just friends.
"Right now we're better off as friends and we both mutually decided that," she said. "We love each other so much, and we love being around each other, and we're super good friends. For now, it's best that we stay that way."
The two ended on good terms, so there is definitely a possibility they could rekindle their romance.