See Addison Rae's Acting Debut and Kourtney Kardashian's Cameo in the 'He's All That' Trailer
The 'He's All That' trailer is here, and TikTok star Addison Rae is making her acting debut. Find out the plot, the cast, and the release date.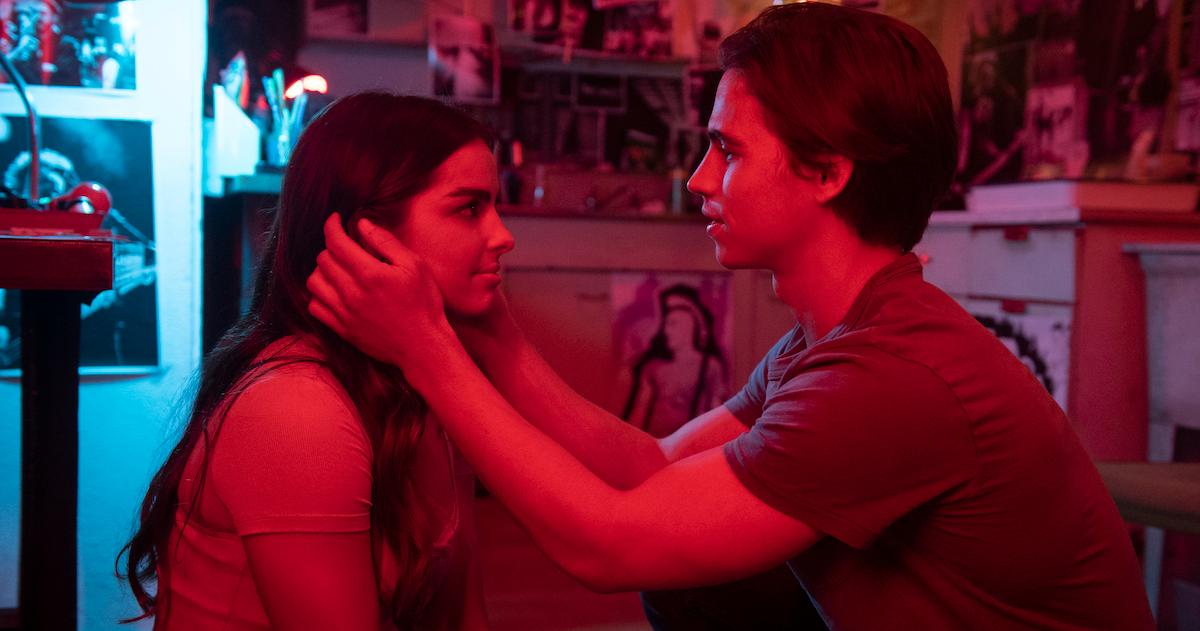 TikTok star and "Obsessed" singer Addison Rae is about to add a new job title to her resume: actress. The 20-year-old is set to make her acting debut in the Netflix film, He's All That, which is a gender-swapped remake of the 1999 romantic comedy, She's All That.
While '90s teens watched Zackary Siler (Freddie Prinze Jr.) give Laney Boggs (Rachael Leigh Cook) a makeover for a Prom Queen bet to the tune of "Kiss Me" by Sixpence None the Richer in She's All That, the script has been flipped (and modernized for a Gen Z audience) in the 2021 edition.
Article continues below advertisement
The trailer for the Netflix film dropped on Aug. 4, and fans can't stop talking about the references to She's All That (including Rachael Leigh Cook's role), Addison's chemistry with her on-screen love interest, Tanner Buchanan, and the surprising cameo from the TikTok star's real life BFF, Kourtney Kardashian.
Keep scrolling to see the He's All That trailer, and to find out more about the plot, the cast, and the release date.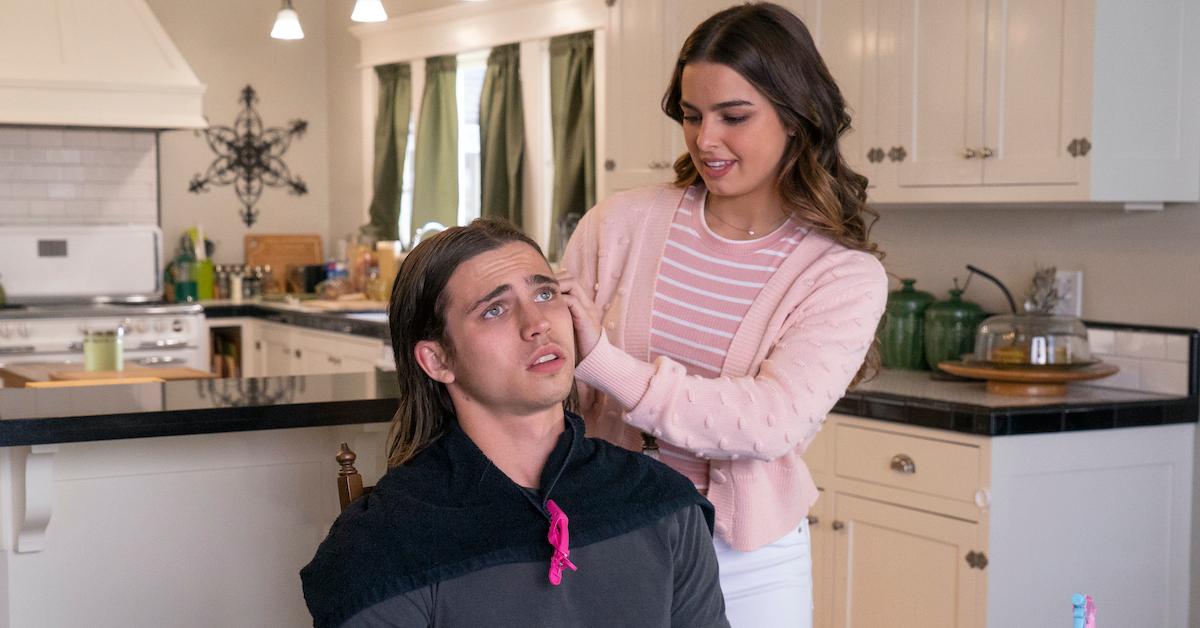 Article continues below advertisement
The 'He's All That' trailer has arrived — details on the plot and the star-studded cast.
In He's All That, Addison plays Padgett Sawyer, a popular influencer who needs to rehabilitate her image after she accidentally live streams her messy breakup with musician Jordan Van Draanen (Peyton Meyer). Enter Cameron Kweller (Tanner Buchanan), an "antisocial," "total disaster" who Padgett decides is in need of a trendy makeover.
Because she updated Jordan's look when they first started dating, Padgett makes a bet with her friends, Alden (Madison Pettis) and Myra (Quinn), that she can use her skills to turn Cameron into a Prom King.
As Padgett spends more time with Cameron, she develops feelings for him. However, like in the original film, their burgeoning relationship is threatened when Cameron finds out that he's part of a bet.
Article continues below advertisement
The He's All That cast is rounded out with Rachael Leigh Cook, who plays Padgett's mom, Mrs. Sawyer. Though Rachael appears to be the only person from the original film to have a part in the reboot, she is not reprising the Laney Boggs role.
Kourtney Kardashian also has a cameo in He's All That, though it's unclear at this time whether she is playing herself or if she has a specific character.
"A little scruffy, but cute," Kourtney's on-screen persona says as she describes Cameron's look in the trailer.
The 'He's All That' release date is sooner than fans might expect.
Those who are intrigued by the trailer won't have to wait too long to see the movie in its entirety. The romantic comedy, which is directed by Mark Waters, will debut on Netflix on Friday, Aug. 27, 2021 at 3 a.m. ET (which is 12 a.m. PT).
Until then, take a look at the trailer!