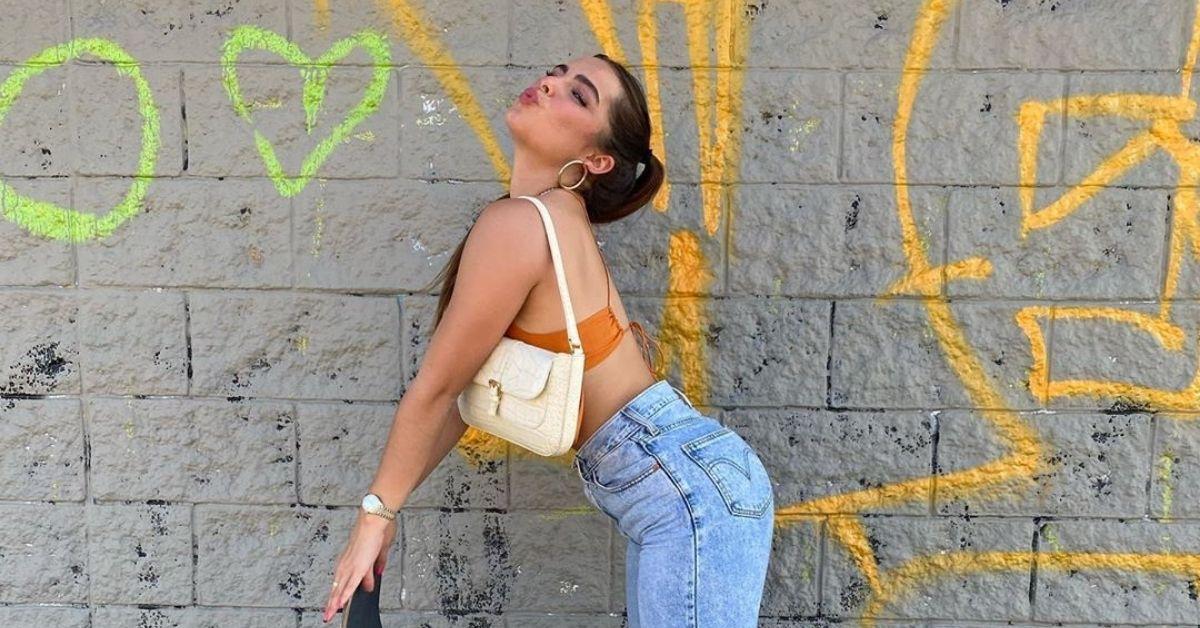 People Are Claiming TikTok Star Addison Rae Is a Trump Supporter
Anyone who has been on TikTok recently knows that there are some young adults who seem to run the platform. They start the trends that millions of other people then follow and the hype is real with them. One of the platform's biggest stars is Addison Rae, and she's considered to hold the third-largest following on the platform.
Article continues below advertisement
She's also a member of The Hype House and boasts more than 81 million followers. She shares a steady stream of lip-syncing, dances, and other fun videos on the platform. Her influence is huge and being someone with such an incredibly large platform, it's no surprise that Addison Rae's political party is being questioned.
Is Addison Rae a Trump supporter?
According to BuzzFeed News, there's a large Republican following on TikTok, full of young voters and influencers in their own rights.
Article continues below advertisement
The TikTok account @therepublicanhypehouse boasts a following of more than 1.2 million and features videos that are clearly aimed at conservative TikTok users. However, it should be noted that the Republican Hype House is not officially associated with the Hype House.
Article continues below advertisement
Addison Rae's political party has long been a topic of discussion.
And that brings us to Addison Rae. There is no question of her large influence and ability to send a message to millions of young people. According to rumors, Addison is a member of the Republican political party.
Article continues below advertisement
In April of 2020, Addison shared a photo of her messy room on Twitter. She included the caption, "Someone pls help me clean my room." The post went viral a few months later after followers started to question why she had what some people thought was a pro-Trump flag in her room.
Article continues below advertisement
However, Addison responded to the rumors saying it was a beach towel from Old Navy, adding, "My meme used to buy us these for my papas bday (July 4th) a good 2010 souvenir."
Article continues below advertisement
In September 2020, Addison Rae's political party came into question again when someone who goes by the TikTok handle Tommy.memetastic claimed to find Addison's voter registration along with the caption, "We all knew @addisonre's dumba-- loved #trump."
Article continues below advertisement

Addison herself commented on the video and vehemently denied that voter registration he had found was her. "First of all, I'm not registered and never have been registered before," Addison commented. Adding, "Second, I'm from Louisiana."
Article continues below advertisement
Now, a video of excitedly greeting former president Donald Trump is making the rounds.
In July of 2021, Addison attended the UFC 246 match between Conor McGregor and Dustin Poirier. Former president Trump was there, too. In a video shared by the Nelk Boys, Addison is seen going up to the former president and excitedly introducing herself to him.
Article continues below advertisement
"Hi, I'm Addison,"she says after tapping Trump on his shoulder. "Nice to meet you. I have to say hi. Hello. So nice to meet you." Now, obviously, tapping someone on the shoulder and introducing yourself to them does not mean you support them or their political opinions. It's also very possible that Addison was doing this solely for attention and to get people talking about her political leanings once again. If that's the case, it definitely worked. Twitter has been abuzz with the drama ever since the video was posted.
Article continues below advertisement