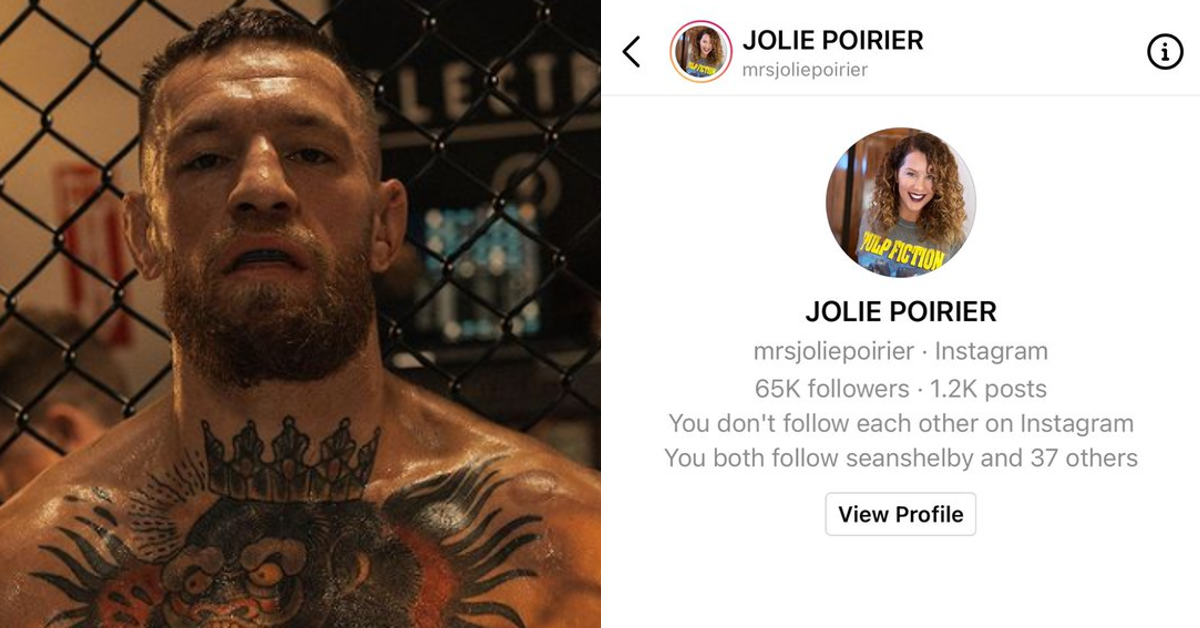 Conor McGregor Comes After Dustin Poirier's Marriage in Latest Vague Tweet
When it comes to large-scale prize fights, there are some fighters who engage in a lot of trash talk before the bout in an attempt to get inside of their opponent's head. Some fighters are better at doing this than others.
Muhammad Ali may be considered the best of all time at self-hyping and trash talk, especially when it comes to backing it up in the ring. Conor McGregor, when he's in "mystic" mode, has also made a pretty good career for himself doing just that.
It appears he's getting back to his "savage" ways because he recently posted an alleged DM request from Dustin Poirier's wife, Jolie.
Article continues below advertisement
What was in the DM request from Dustin Poirier's wife to Conor McGregor?
There really hasn't been any other context provided for the DM request that Jolie allegedly sent Conor, and the Irishman hasn't provided any more information on the posted screenshot image. Heck, he didn't even attach a caption to the upload and when asked about the screenshot, all he said was, "You'd have to ask her, I haven't a clue. You'd have to ask her. We don't play that game, you know? Another man's wife."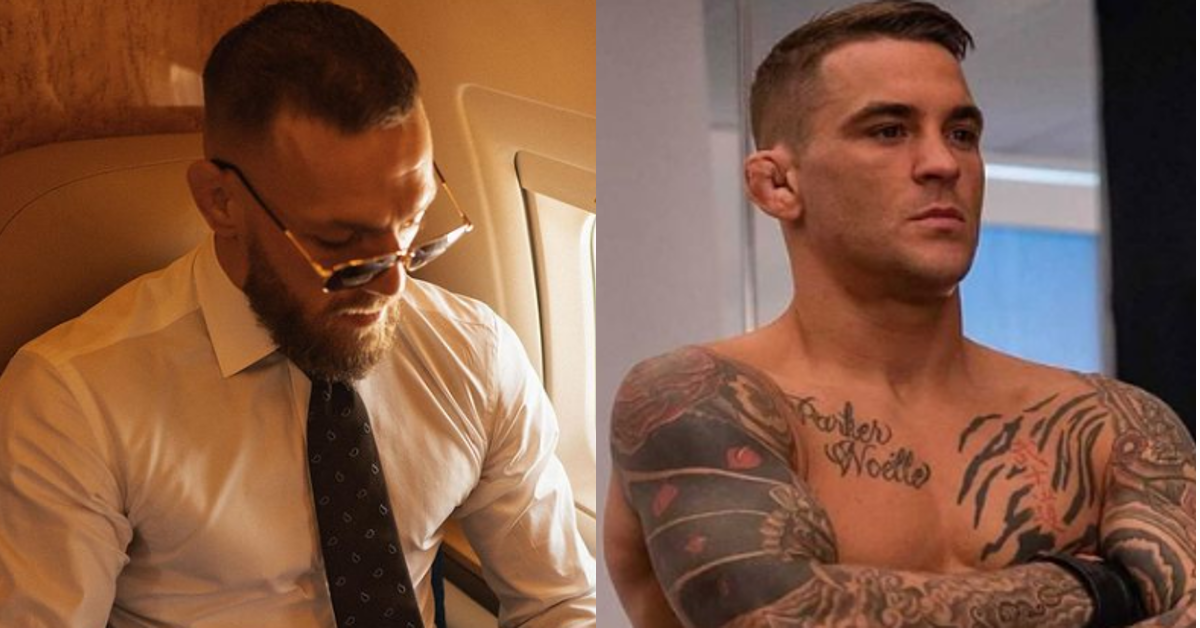 Article continues below advertisement
Sportskeeda reports that Poirier and his wife Jolie laughed off the post from Conor as it was fabricated. In an interview with BT Sport, Dustin was talking with Michael Bisping about the trash-talking from Conor, stating that in the fight game, pretty much anything goes, especially in the lead up to a big fight.
Article continues below advertisement
"If it was real and my wife was messaging him or something like that then it's a good move," he said. "But if it's fabricated or ... so you know, me and my wife were laughing about it yesterday when I was at the grocery store. But it's just ... there's no holds barred in the (expletive)-talking, so."
Article continues below advertisement
Dustin Poirier's wife, Jolie, sent a strong message to Conor McGregor after the UFC 264 bout.
UFC Welterweight Michael Chiesa tweeted a screenshot of Jolie Poirier flipping Conor the bird after his doctor's stoppage loss. McGregor doubled down on the DM being real prior to the fight, after Poirier pointed out the Irish pugilist's waning trash talking skills. Warning: unsavory language below.
Article continues below advertisement
Conor McGregor and Dustin Poirier's fight at UFC 264 was their third match-up.
Their first bout was contested at featherweight (145 lbs.) and their second and third will be at 155 lbs. Leading up to their second fight, McGregor reportedly stated that he was looking past Dustin as he trained for a potential bout against Manny Pacquiao. For UFC 264 he said he abandoned boxing for good and strictly trained mixed martial arts.
Close friend and training partner of McGregor Artem Lobov has stated that the Irishman didn't give Dustin enough "respect" going into the bout but believes the third match-up is going to be different. Per BJPenn.com, he said, "To be honest, it's not even that he wasn't fully focused or anything. He just probably didn't give Dustin the respect that he deserved."
Article continues below advertisement
"He was more thinking about boxing Manny (Pacquiao) straight after the fight and was already getting ready for that because he saw that as the challenge, and Dustin was just going to be a warm-up fight," he continued. "Obviously, it didn't work out that way. Dustin did his homework, and he's improved a lot."
Article continues below advertisement
Lobov said that he sees Conor decisively ending the fight in the first round. "I see the fight going the way it was already going to go, the way the first fight went. I see Conor stopping Dustin early in this fight. I see Conor stopping him in the first round," he said.
Article continues below advertisement
Khabib Nurmagomedov, who has a fairly good history of predicting fights, seemed to echo Lobov's statements, but with an addendum: If Conor doesn't finish the fight within the first round, then Dustin will win.
Khabib was right about Dustin winning: Conor suffered a grisly leg/ankle injury in the first round.
It's unclear as to what caused the out-of-nowhere ankle break, however, many are pointing to defensive leg checking maneuvers from Dustin as being the culprit. The judges scorecards all indicated that the bout was going in favor of "The Diamond" before Conor's ankle gave out underneath him and snapped.