UFC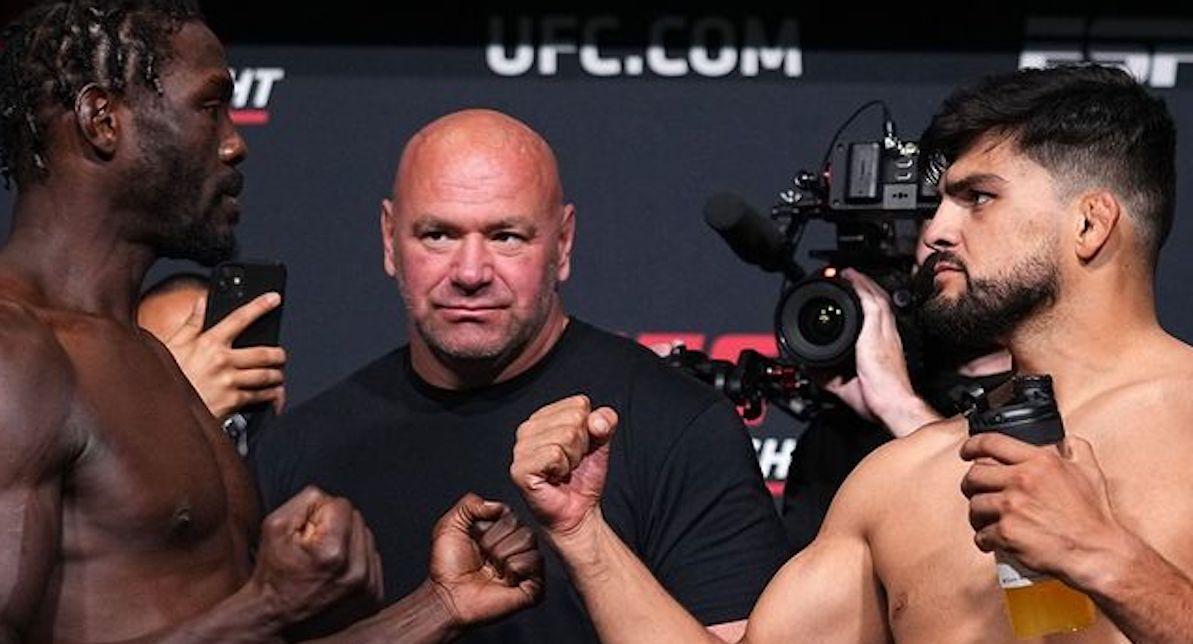 Based in Las Vegas, the Ultimate Fighting Championship is an American mixed martial arts promotion company, which is owned and operated by Zuffa, LLC.
The first UFC event was held on November 12, 1993, and featured kickboxers, karate experts, boxers, and even a sumo wrestler. In 1996, Senator John McCain led a campaign to ban UFC, calling it "human cockfighting." This led to 36 states banning "no-holds-barred" fighting. By the late 00s, UFC was on the brink of bankruptcy when casino executives Frank and Lorenzo Fertitta, along with business partner Dana White, purchased the UFC for $2 million.
The UFC went on to gain popularity under the new leadership, holding events in major venues such as the Trump Taj Mahal and MGM Grand. By 2006, UFC 60 featuring Tito Ortiz and Chuck Liddell hit 1 million pay-per-view buys. During that time other fighters such as Anderson Silva, Georges St. Pierre, and Robbie Lawler came into prominence.
In 2005, Spike TV launched The Ultimate Fighter reality show. By the mid-2010s, UFC was garnering millions of pay-per-view sales and selling out arenas. In 2016, after years of being banned, UFC made its debut in New York City with the Connor McGregor vs. Eddie Alvarez fight.
Zuffa went on to purchase World Extreme Cagefighting and Strikeforce and announced a broadcast deal with FOX in 2011. In 2012, Dana announced the first female MMA fight, with Ronda Rousey becoming the first female UFC champion.
In 2016, UFC was sold to WME–IMG for $4 billion. In 2021, Endeavor bought Zuffa's other owners at a valuation of $1.7 billion.
Founded: 1993
UFC President: Dana White
UFC Men's Divisions:
Strawweight (115lbs)
Flyweight (115-125lbs)
Bantamweight (125-135lbs)
Featherweight (135-145lbs)
Lightweight (145-155lbs)
Welterweight (155lbs-170lbs)
Middleweight (170-185lbs)
Light Heavyweight (185-205lbs)
Heavyweight (205-265lbs)
UFC Women's Divisions:
Strawweight (115lbs)
Flyweight (115-125lbs)
Bantamweight (125-135lbs)
Featherweight (135-145lbs)
All-time UFC Champions:
Heavyweight: Randy Couture, Cain Velasquez, Stipe Miocic
Light Heavyweight: Jon Jones, Tito Ortiz, Chuck Liddell, Khabib Nurmagomedov
Middleweight: Anderson Silva, Israel Adesanya, Chris Weidman
Welterweight: Georges St. Pierre, Kamaru Usman, Tyron Woodley, Matt Hughes
Men's Featherweight: Jose Aldo, Max Halloway, Alexander Volkanovski, Connor McGregor
Men's Flyweight: Demetrius Johnson, Henry Cejudo, Deiveson Figueiredo
Women's Featherweight: Amanda Nunes, Cris Cyborg
Women's Bantamweight: Ronda Rousey, Holly Holm, Amanda Nunes
Women's Flyweight: Valentina Shevchenko
Women's Strawweight: Joanna Jedrzejczyk, Rose Namajunas, Zhang Weili
Net Worth: $10 billion
Latest UFC News and Updates