Tai Tuivasa Says He's Been Cut From the UFC — Where Will He Fight Now?
Is Tai Tuivasa really cut from the UFC? The Australian native said as much to his fans but is he telling the truth? Here's what we know about it.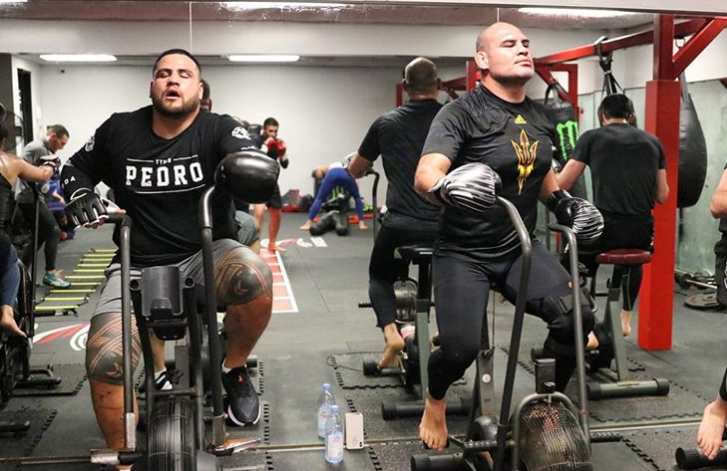 The UFC heavyweight division has been known for not exactly being the "deepest" when it comes to the stable of UFC fighters. In a weight class with burly athletes who are one stiff punch away from changing the entire course of a fight, there have been a lot of title exchanges over the years. That's altered a bit in recent years with Stipe Miocic (he did regain the belt from Daniel Cormier, however) but generally, the UFC holds onto heavyweight fighters even if they're losing, so is it true Tai Tuivasa was cut for going 3-3?
Article continues below advertisement
What is Tai Tuivasa's record?
The Australian heavyweight of Indigenous and Samoan descent entered the promotion with a bang, winning his first fight with a flying knee knockout of Rashad Coulter. He followed up the win with another solid performance against Cyril Asker that saw Tai take the W with a TKO stoppage victory. His biggest test came when he squared off against Andrei Arlovski and managed to pull out a unanimous decision win.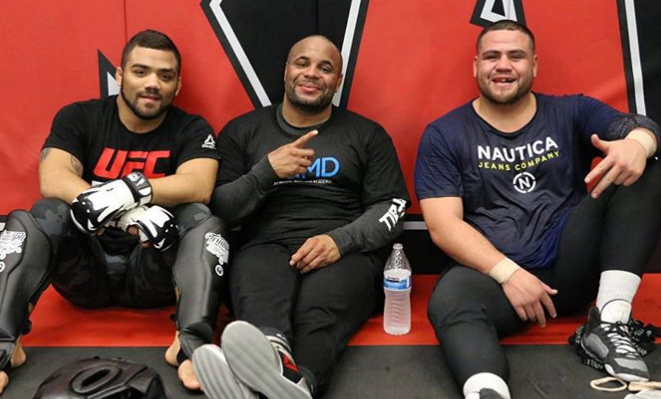 Article continues below advertisement
Sadly, he didn't find the same level of success in his next three fights. He lost to Junior Dos Santos via TKO in the first round. But there's no shame to getting beat by the former UFC Heavyweight Champion who possesses such scary power. It was the first loss in his career.
Tai then squared off against Blagoy Ivanov who controlled most of the fight and ended up getting a unanimous decision victory over the Samoan. Things would only get worse for Tai after getting a spot on the highly anticipated Whittaker vs. Adesanya card at UFC 243. He faced off against Sergey Spivak of Moldova and ended up succumbing to an arm-triangle choke in the second round.
Article continues below advertisement
That's all that the UFC needed to see of Tai for the organization to send him his working papers apparently, but going 3-3 isn't the worst record for a fighter. Heck, B.J. Penn was kept around and he's currently on a seven-fight losing streak in the UFC. I'm probably even sure if Penn cleans his act up and lobbies for another UFC contest, they'd give him another shot because name recognition = $$$$.
Overall, Tai has a 9-3 MMA record at 27 years old.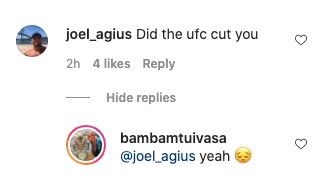 Article continues below advertisement
So is Tai Tuivasa really cut from the UFC?
That's what Tai told a fan on Instagram and it's caused a lot of hullabaloo online, especially considering that he showed a lot of promise in his fights and is still relatively young, especially for a heavyweight, who generally enjoy longer combat sports careers than their lighter counterparts.
But why would he lie about something like that?
It could be that he was just pulling a fan's leg or refusing to engage in what could've been an attempt at trolling from one of his followers. People reached out to Tai's manager, Zen Ginnen, asking if this was the truth. Zen's response? "First I've heard lol."
Article continues below advertisement
So there could be a chance that Tai is still with the UFC and is just pulling someone's leg online and he will be back for another fight with the organization.
If he is indeed cut, it's not like there aren't options at Tai's disposal. He could easily become a force to be reckoned with in Bellator or One FC.
If he does decide to go the Bellator route, there are tons of intriguing prospective fights including a litany of former UFC fighters. Where would you like to see Tai end up?