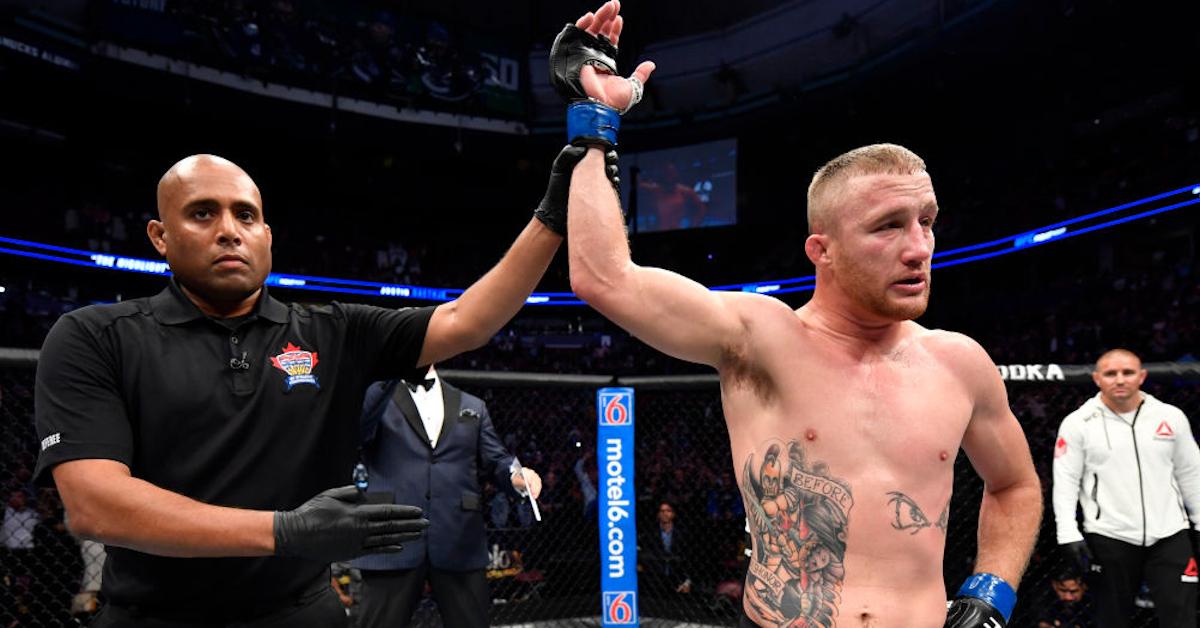 Dana White Just Confirmed That UFC 249 — Future Events Are Indefinitely Canceled
One of the shining beacons of light in the all but dark world of sports in light of the COVID-19 pandemic that's arresting the world with fear was the insane, straight-out-of-a-movie news that UFC President Dana White was still working tirelessly to stage combat sports events.
Which is why so many fans want to know why UFC 249 was ultimately canceled after all of the careful planning and day-to-day reports it was still going on without a hitch.
Article continues below advertisement
OK, well, without a hitch is probably the overstatement of the year. The pay-per-view was the fifth time that the lightweight bout between the undefeated Khabib Nurmagomedov, who's the hottest commodity in mixed martial arts today, was supposed to scrap against Tony Ferguson. Each of the fighters have pulled out of their respective contests two times a piece due to a combination of injuries and weight cutting issues.
Which is why a lot of people weren't exactly "surprised" when news of the novel coronavirus outbreak caused the Dagestani fighter to be grounded in Russia (it's a "cursed" fight after all). There was no way he was getting in or out of the country at that point.
That didn't mean Dana White was giving up on the fight, though. It didn't matter that he couldn't find an athletic commission to sanction it, or that Khabib wasn't fighting.
Article continues below advertisement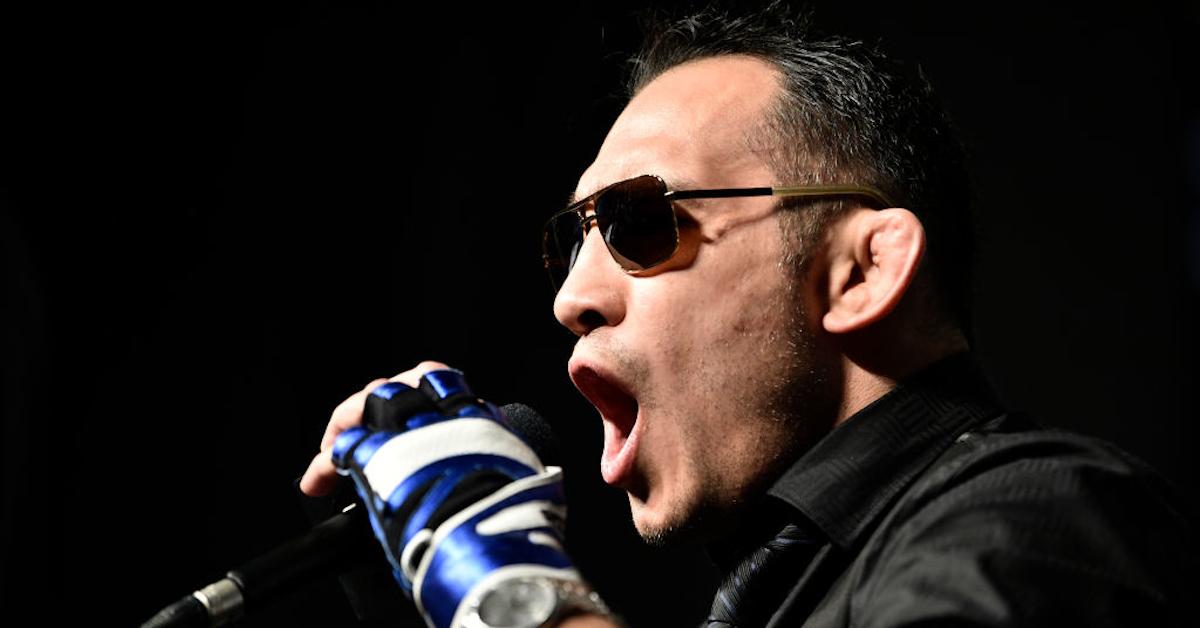 Dana ultimately forged ahead and enlisted lightweight standout, Justin Gaethje, to sign a bout with Tony and decided to stage the fight at the Tachi Palace Casino, which was a WEC hotspot back in the day that's located on a Native American reservation in California. That means it had its own athletic commission and didn't need to adhere to the laws set in place by the state of California.
Article continues below advertisement
So why was UFC 249 canceled?
California State Senator Dianne Feinstein urged Dana White to postpone the event and described the staging of the fights as "non-essential."
"I'm concerned by reports that Ultimate Fighting Championship plans to hold a pay-per-view event in California, in defiance of the state's shelter-in-place order. This event would involve dozens of individuals flying to California and driving to a casino for a purpose no one can honestly claim is essential," Feinstein issued in a statement.
Article continues below advertisement
A visibly upset Dana White took time to speak with ESPN's Brett Okamoto about the UFC's decision to pull the upcoming events stating "the powers that be" at ESPN asked him to "stand down." The long-running sports network that airs the UFC's pay-per-views is owned by Disney, and when the Mouse tells you do something, you listen.
Article continues below advertisement
What about using Dana White's UFC private island for international fights?
Dana White also confirmed with Brett that all future upcoming UFC events will also be on hold indefinitely, which presumably includes all of the international fight cards that were prepared for Dana's "Isle de Brawl", the private island purchased by him for the sole purpose of staging mixed martial arts contests.
Article continues below advertisement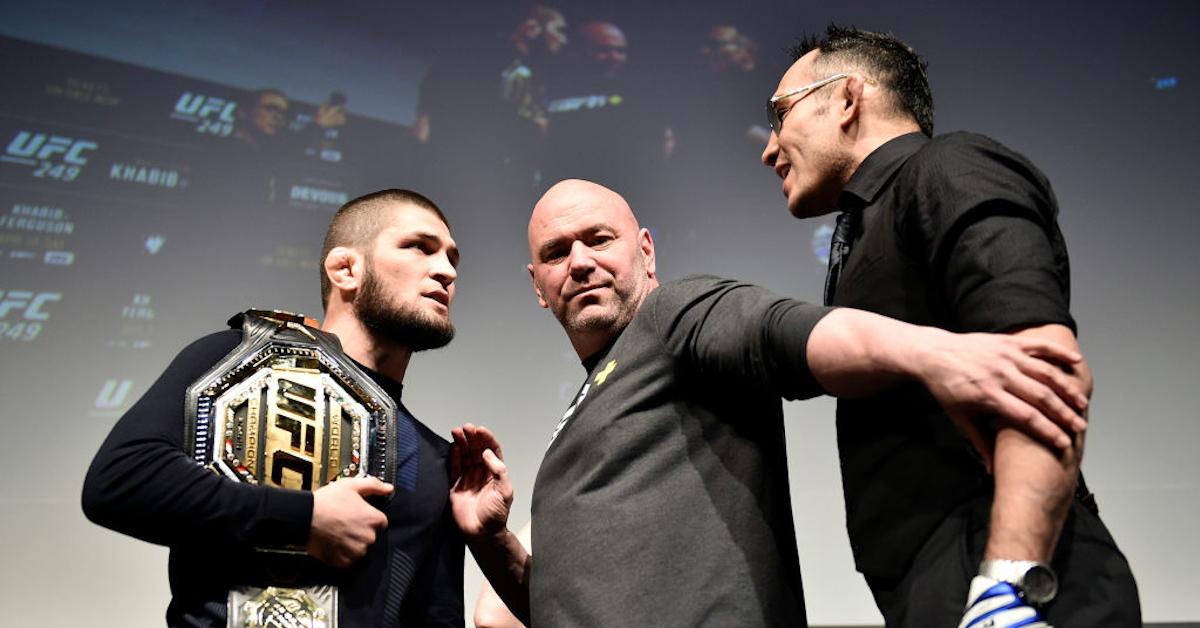 Article continues below advertisement
Upon hearing the news, many fans stated that they were "not surprised" by the cancellation, with others giving props to Khabib for electing to stay back in his native Russia. This more than likely means that the original bout between the Dagestani and Tony will be one of the first fights fans see after the UFC returns.
Article continues below advertisement
Dana White assured Brett that no one at the UFC is getting laid off, and he's vowed to "be the first sport back" once the fervor surrounding COVID-19 dies down.