The Daughter of UFC Heavyweight Frank Mir Is Making Her MMA Debut
Frank Mir's daughter is definitely a chip off the old block. Isabella signed with First Round management and is riding a lot of hype.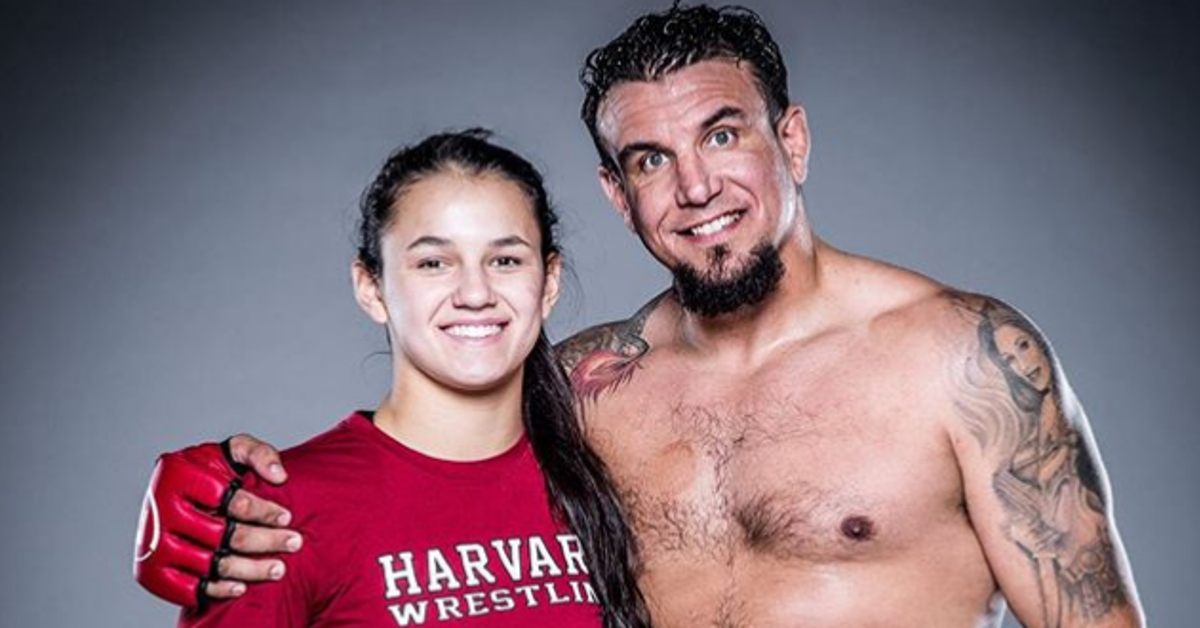 You know you're getting old when you've been following mixed martial arts for as long as I have and start seeing the fighters that were once vying for championship belts now ushering their children into the sport.
It happened with Randy and Ryan Couture, it's happening now with UFC Heavyweight legend Frank Mir getting his daughter into the mix.
Article continues below advertisement
So, who is Frank Mir's daughter? Meet Isabelle Mir!
If you aren't familiar with Frank Mir, let me give you a little run down: the man could've easily ruled the UFC's heavyweight division for a long time had he not gotten in a really bad motorcycle accident at the peak of his powers in the organization.
Although his professional record doesn't look that impressive, he managed to have several career resurgences and, on multiple occasions, derailed the hype surrounding particular fighters.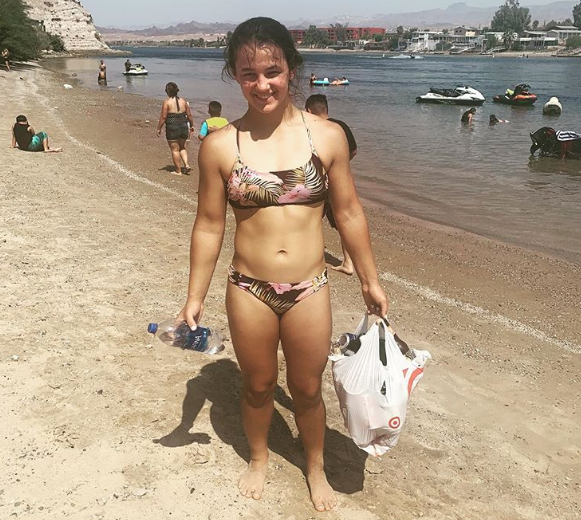 Article continues below advertisement
Most notably, Brock Lesnar. The hulking WWE star had legit wrestling credentials and when he first came to fight for the mixed martial arts organization, he was paired up against Frank for a huge heavyweight bout with serious implications.
While Brock was able to manhandle Frank to the mat, the veteran grappler managed to lock Brock in a kneebar submission and end the fight.
So, Frank's daughter, Isabella Mir, has some big gloves to fill. The bantamweight women's fighter has just signed a bout agreement against Danielle Wynn, who went 4-3 as an amateur.
Isabella's pro-MMA debut will take place in San Carlos, Mexico at an iKKOn Fighting Federation event. If you're hoping to catch the bout live to see what kind of skillset Isabella possesses then there's one (legal) way to watch it: on UFC Fight Pass.
Article continues below advertisement
According to ESPN, Isabella is signed with First Round Management under Malki Kawa. Malki reps some of the highest-profile mixed martial artists in the world like Jon Jones, Jorge Masvidal, Demetrius Johnson (greatest flyweight of all time), Tyron Woodley, Anthony "Showtime" Pettis, Yoel Romero, Derrick Lewis, Yair Rodriguez, Dominick Cruz, Jared Cannonier, Jairzinho Rozenstruik, just to name a few.
Article continues below advertisement
Female fighters Ariane Lipski, Gillian Robertson, Valerie Loureda, and Jessica Aguilar have also signed on the dotted line with Malki. Isabella can now add her name to the list of Malki's MMA clientele.
Fans are a bit worried, however, about Isabella's first pro fight as it's her first staged MMA fight ever. She wrestled at Bishop Gorman High School in Las Vegas, Nev., but doesn't have any pro or amateur MMA experience.
Article continues below advertisement
She does, however, have her father's know-how to guide her and she has often accompanied Papa Frank to open workouts and his mixed martial arts bouts. It's hard to imagine she hasn't inherited some great grappling tricks (Frank's jiu-jitsu is some of the best anyone's ever seen at heavyweight in the UFC) from her daddy.
Frank Mir's daughter could earn a sizable net worth for herself just like her dad's.
Over the course of his career, Frank was able to amass a reported $11 million net worth as a result of his pugilistic tendencies. That'll happen when you have the record for most fights, victories, and submissions in UFC Heavyweight history.
Is Isabella Mir the future of women's MMA? We'll see if she's laying the groundwork for that on October 22nd!