Conor McGregor Is Engaged! Learn All About His Fiancée and Their Adorable Kids
The retired UFC champion may be known as "The Notorious," but he's also very much a family man. Learn all about Conor McGregor's kids and fiancée.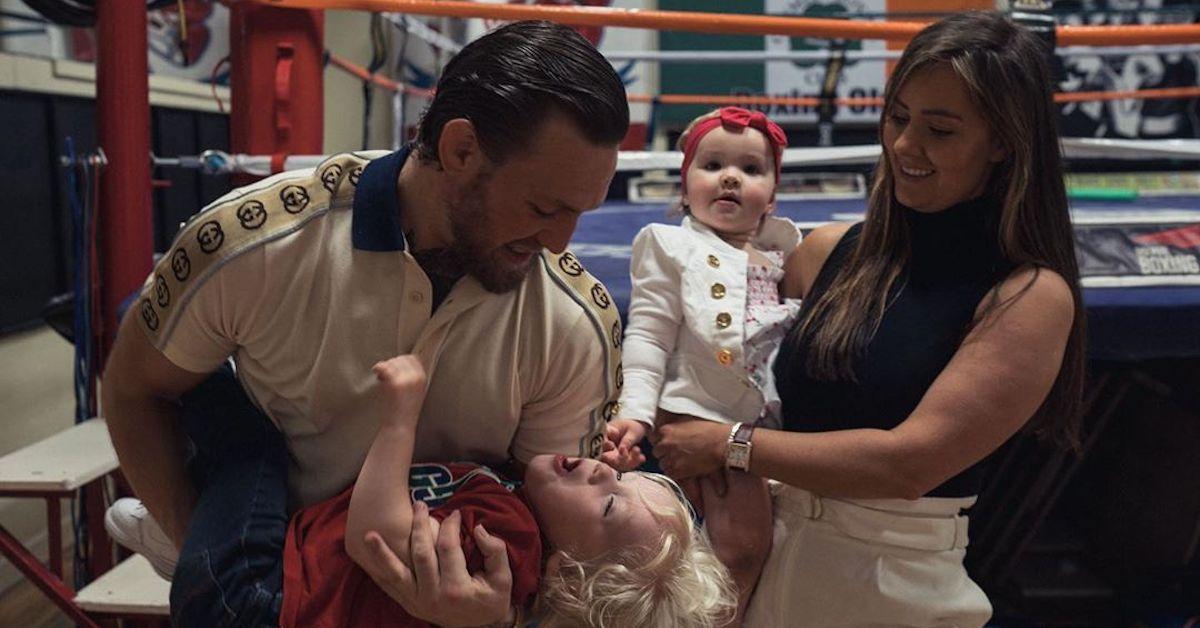 Now that professional mixed martial artist and boxer Conor McGregor is officially retired, the former Ultimate Fighting Championship featherweight and lightweight champion can focus on something more important away from the spotlight: his family. That's right — when he wasn't dominating in the UFC, Conor was just a father of two young kids. These days, he also happens to be a newly engaged man.
Article continues below advertisement
Let's take a deep dive into the retired pugilist's family life, including the kids Conor shares with his fiancée, as well as that paternity test he took in 2019.
Article continues below advertisement
Conor McGregor has two kids with his longtime girlfriend.
Yes, "The Notorious" happens to be a family man when he's off the clock. Conor is the father of a son named Conor Jack McGregor Jr., who was born in May 2017, and a daughter named Croia, who was born in January 2019.
Conor often shares photos of his adorable kids via Instagram. Like when he gets some cardio in by biking with the little ones in a trailer behind him.
Article continues below advertisement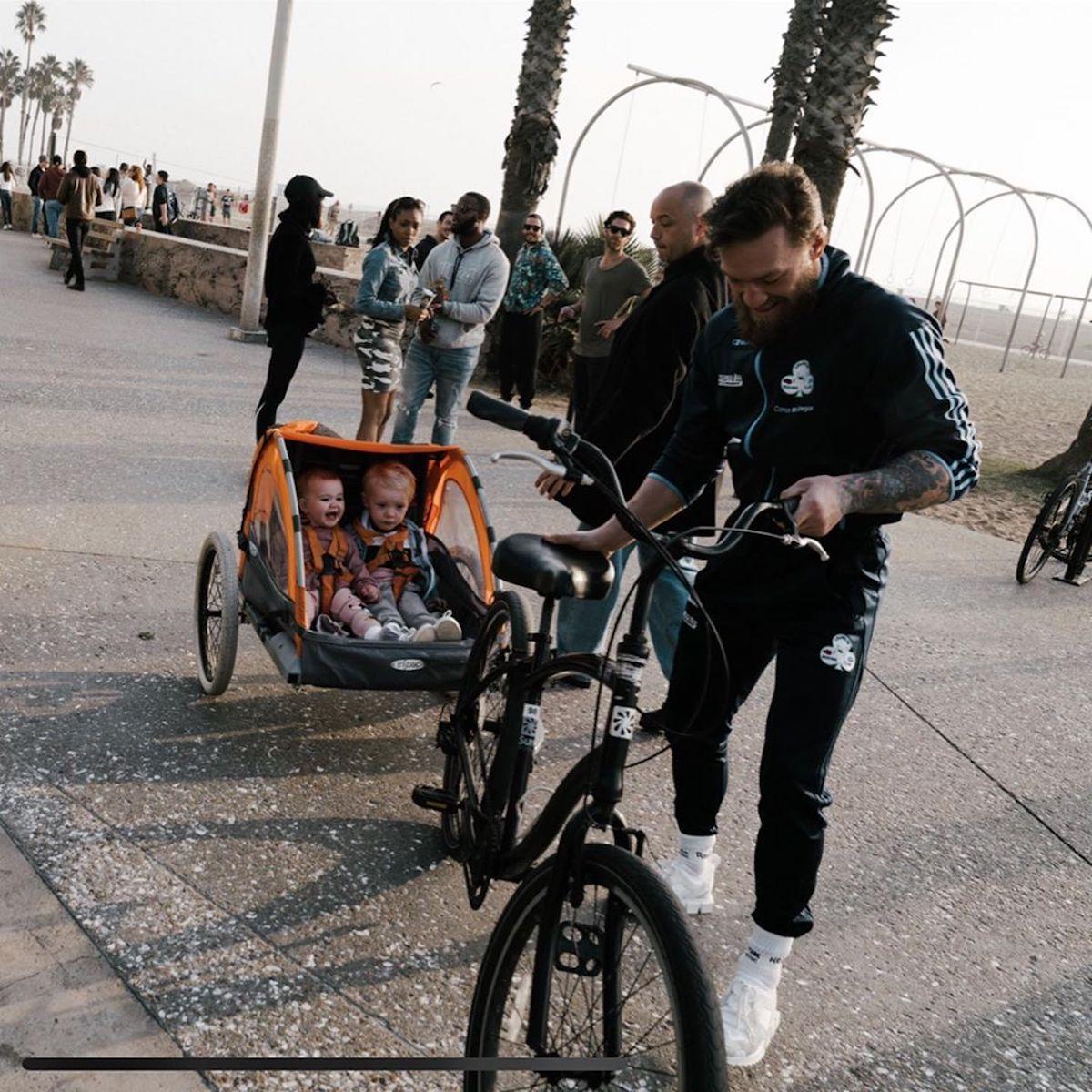 Or when he decides to take his giant dog for a family walk.
Article continues below advertisement
Or when he's just dad-ing around during every day life.
Article continues below advertisement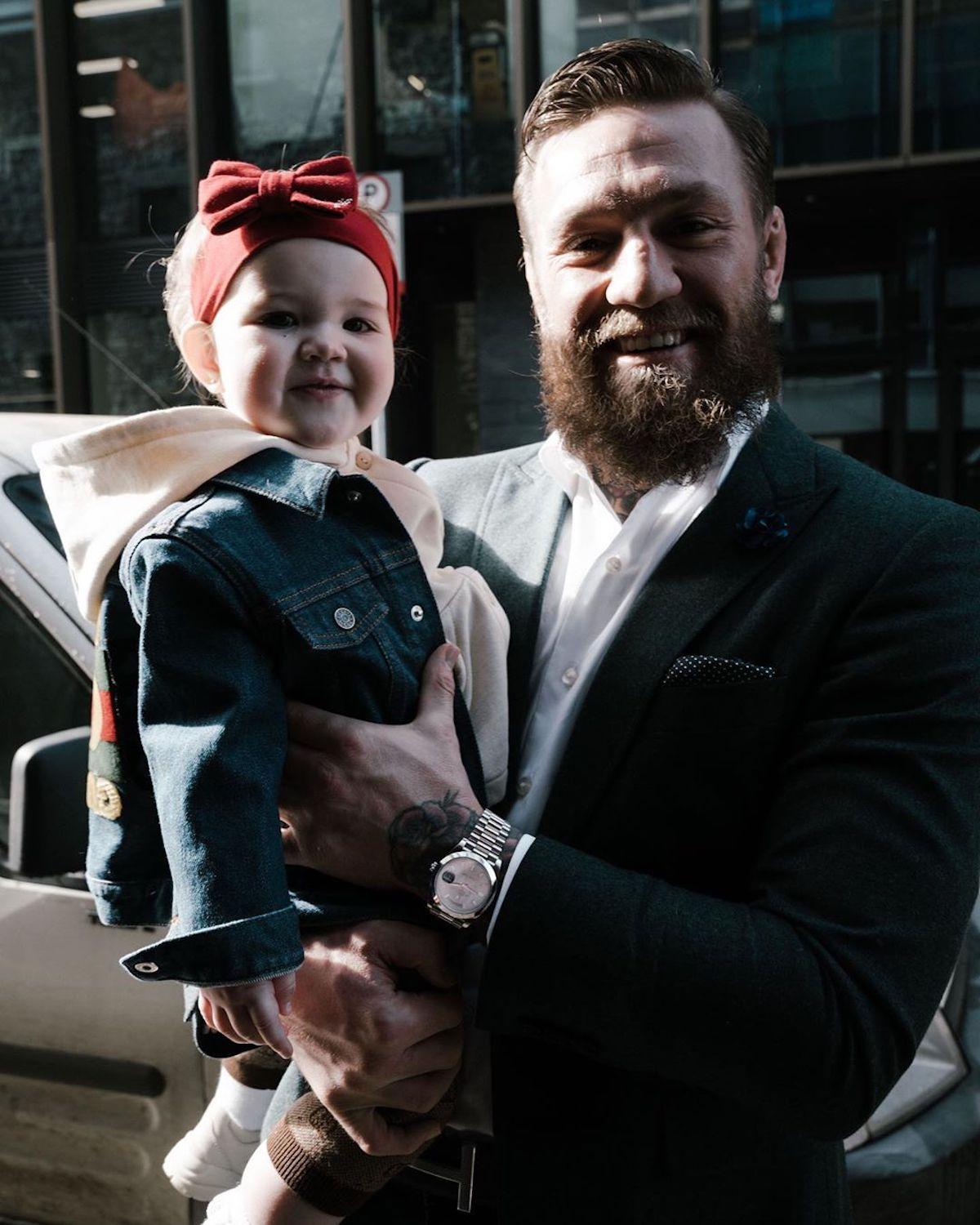 Article continues below advertisement
Conor McGregor and his fiancée, Dee Devlin, got engaged in August 2020.
Dee is a businesswoman who, like Conor, is from Ireland. The parents of two have actually been together for 12 years; they started dating back in 2008, before the pugilist became the MMA superstar he is today.
On Dec. 31, 2019, Dee shared a photo from their earlier dating days alongside a shot of the couple now "Start of the decade, end of the decade," she captioned the Instagram post, adding the hashtag #foreverlove.
Article continues below advertisement
It was only recently that Conor and Dee announced they had become engaged.
"What a birthday, my future wife!" Conor captioned a photo shared with his 36.7 million Instagram followers on Aug. 8. The shot featured himself and Dee smiling with her engagement ring front and center.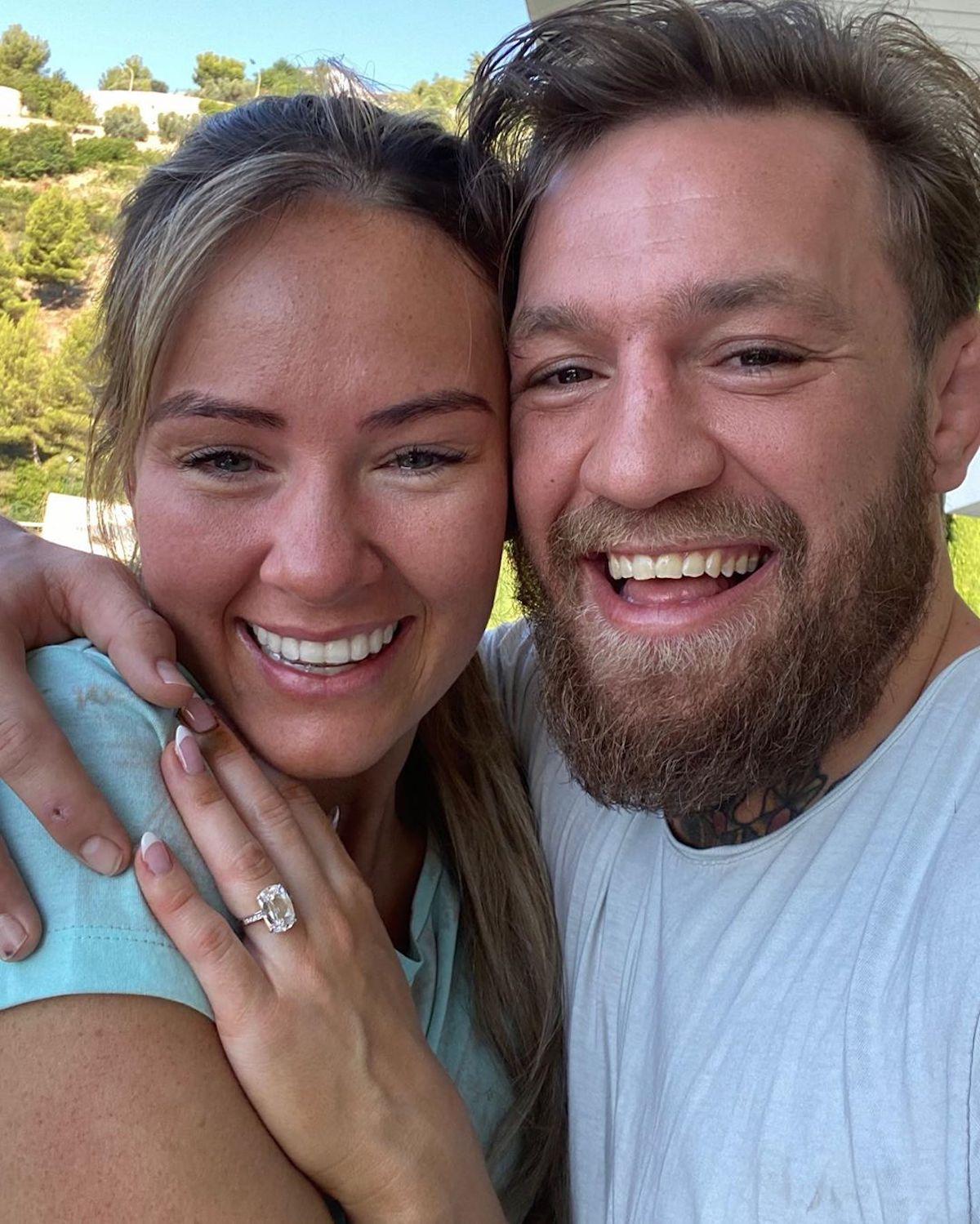 Article continues below advertisement
What ever happened with Conor McGregor's paternity test?
Conor has faced public claims that he fathered a child with a woman named Terri Murray. Terri claimed that Conor fathered her child when they met while he was visiting Liverpool for the Aintree Grand National Festival in April 2017. Although she claimed they had sex twice — and there is a photo showing the two smiling together at that time — Conor repeatedly denied these claims, insisting Terri slept with one of his friends.
The timing of Terri's claims meant Conor's alleged affair would have happened just four weeks before Dee gave birth to their first child, Conor Jr.
A DNA test in 2019, concluded there was a zero percent probability that Conor is the father of Terri's child, a 2-year-old daughter named Clodagh Murray, The Herald Ireland reported. So no, Conor has not, in fact, fathered another kid with a different woman.
Thankfully, that controversy seems to be behind him. And that he's now retired, it looks like Conor will have plenty of time to focus on his family — as well as his upcoming wedding. Do you think his and Dee's kids will play a special role on their big day?