Jake Paul Posts $100,000 "Sleepy McGregor" Diamond Necklace to Troll UFC Star
What did Conor McGregor say to Jake Paul before losing his UFC 264 rubber match against Dustin Poirier?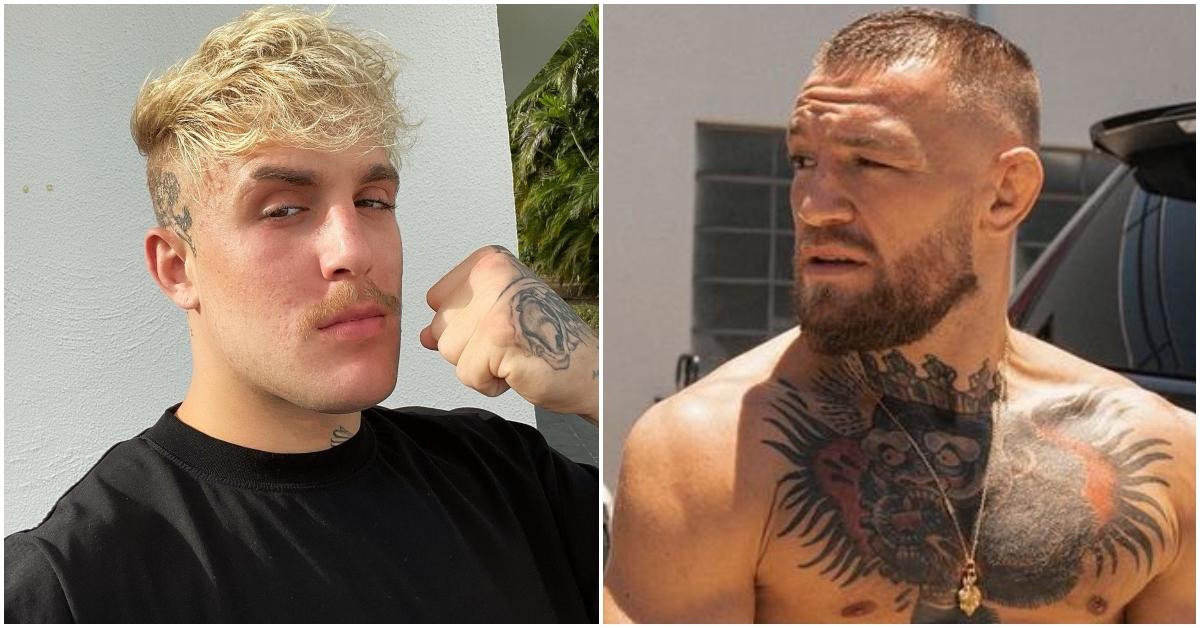 Being a fighter that builds a career on talking a lot of trash is a double-edged sword because you better deliver on all of the hot air you're blowing prior to your fight. If you do, then people are going to praise your confidence and your haters are going to double down on your next pay-per-view in the hopes of seeing you fail.
Article continues below advertisement
If you don't, then you better get used to being trolled. Like Jake Paul's been doing to Conor McGregor since the Irishman's back-to-back losses. But what did Conor say in return?
What did Conoc McGregor say to Jake Paul prior to UFC 264?
It's no secret that the Paul brothers get their fair share of press: they ran a wildly successful YouTube channel and are now basically the biggest names in the "freak show" fight business.
However the Pauls are also, according to Demetrius Johnson, training "better" than full-time athletes and pros who have been scrapping on a pro-level for years.
Article continues below advertisement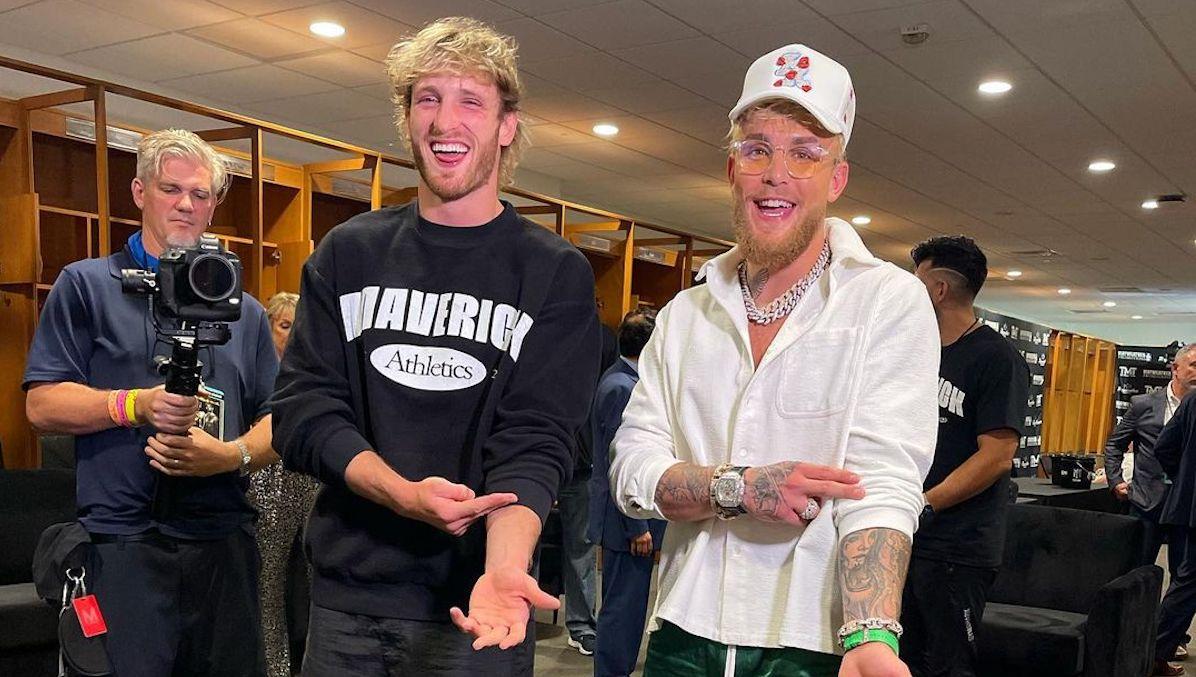 While Jake and Logan Paul's list of victories against ranked professional boxers is, in all actuality, non-existent, that doesn't mean that they've let that stop them from mixing it up in all combat-sports-related news. And that includes harsh criticisms of Dana White's treatment of UFC Fighters.
But perhaps the biggest UFC-related headlines come from Jake, who hasn't shied away from challenging Conor McGregor to a boxing match, most recently offering him $23.
Article continues below advertisement
Conor did touch on Jake's constant verbal jabs and attempts to lock in a fight with him and lumped the brothers up as a hole in an interview that was uploaded by @YouTube_Boxing_.
"I couldn't care about them two dingbats." When asked if down the line he ever foresees fighting them," he said. "I don't see so, but never say never. If they're gonna keep competing and what not, who f**kin' knows? But dingbats, the two of 'em."
Article continues below advertisement
Jake Paul's "Sleepy/Nyquil McGregor" custom necklace had the internet in stitches.
Jake has insulted Conor's wife in the past and even went so far as to create a $100,000 custom-made "Sleepy McGregor" diamond necklace. The piece of jewelry depicts the Irish fighter in the aftermath of his second fight against Dustin Poirier, where Conor, battered and tired after their match-up laid on the ground with his eyes close.
Article continues below advertisement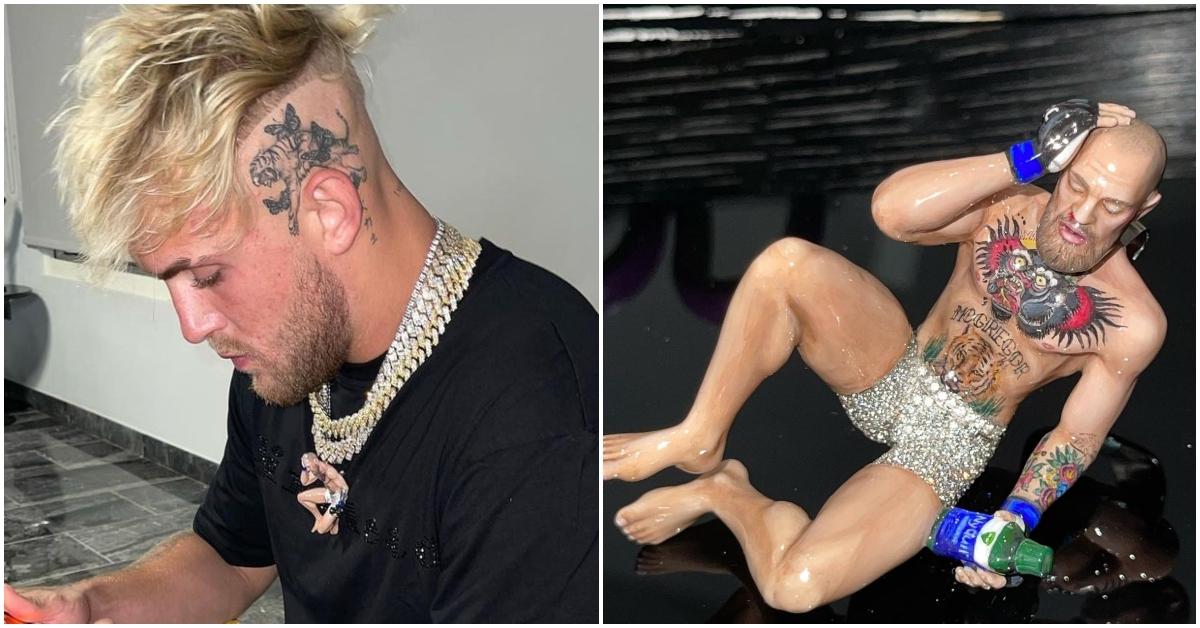 Paul included a bottle of Nyquil in Conor's hand on the ground and tweeted a video showcasing the new piece of bling prior to C-Mac's third match-up with Dustin Poirier...a match that Conor would go on to lose.
Article continues below advertisement
Jake Paul proceeded to troll Conor following his defeat to Dustin at UFC 264.
He pointed out the irony of Conor predicting Dustin would leave the fight out on a stretcher as Conor eventually was.
Jake also added insult to injury by offering the "Sleepy Mac" necklace as a gift to Dustin. A gift that "El Diamante" graciously accepted on Twitter, writing back to Jake, "Send it over."
Article continues below advertisement
Conor McGregor doubled down on the DM scandal with Dustin's wife in his post-fight interview.
In the aftermath of their contest, Joe Rogan got down on the ground to interview Conor, who was visibly upset and emotional after the ankle break.
He rejected the idea that a checked leg kick caused the broken foot, and he launched into a tirade many called "embarrassing," accusing Dustin's wife again of sliding into his Instagram DMs.
Article continues below advertisement
Dustin Poirier was much more collected than Conor, but didn't hold back in his own post-fight interview.
He called Conor a "dirt bag" and pointed out that the Irishman was digging his fingers into his gloves in the attempt to pull off an upkick while he was on the ground.
All throughout Dustin's interview Conor could be heard on the ground in the corner hurling insults and giving explanations for the loss.
Dustin says that the biggest trash talk that truly upset him was the talks of "murder," before saying he hopes Conor goes "back home to his beautiful family."