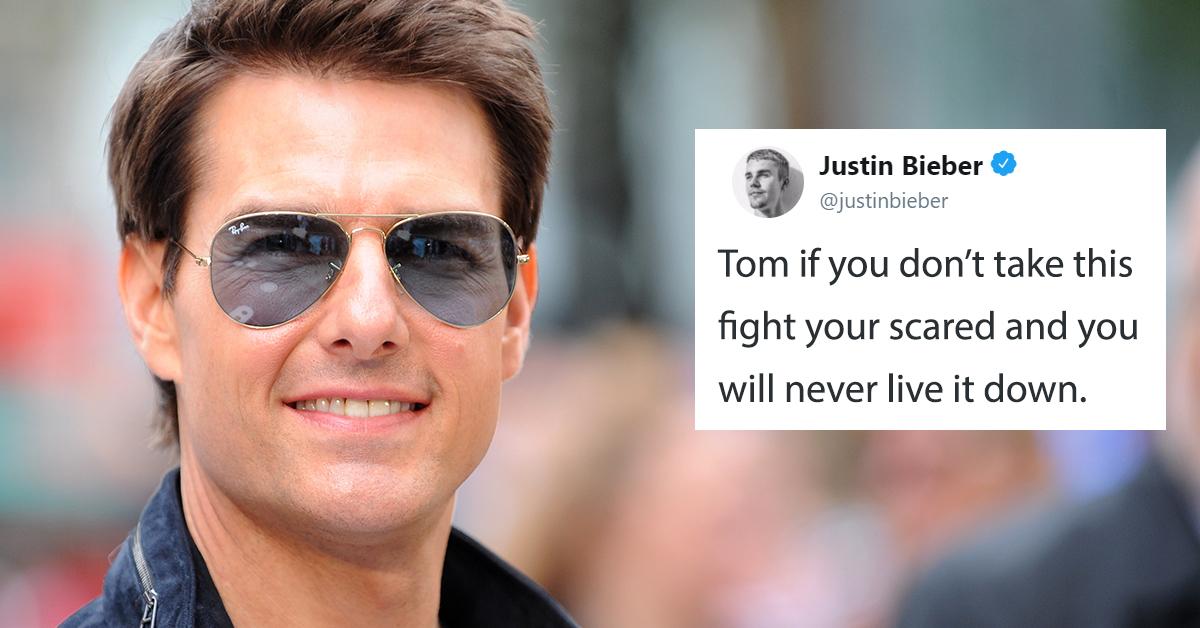 Justin Bieber Challenged Tom Cruise to a UFC Fight and People Don't Like His Chances
Just recently, Canadian pop star Justin Bieber announced that he would be taking a break from touring to focus on his personal life and "repairing some of the deep-rooted issues that I have."
But that hasn't stopped the 25-year-old from posting on social media. And one recent Twitter post, in which Justin challenges Tom Cruise, star of the Mission Impossible franchise, to an Ultimate Fighting Championship (UFC) fight has got fans talking.
Article continues below advertisement
In the midst of dropping surprise new singles, one of which features Ed Sheeran, Justin wrote: "I wanna challenge Tom Cruise to fight in the octagon," Justin wrote. "Tom if you don't take this fight your [sic] scared and you will never live it down. Who is willing to put on the fight?"
In the same tweet, Justin tagged Dana White, President of the UFC.

Article continues below advertisement
While Dana White is yet to respond, UFC legend Conor McGregor seems fully on board with the fight, and even offered to host it.
"If Tom Cruise is man enough to accept this challenge, McGregor Sports and Entertainment will host the bout," the fighter wrote. "Does Cruise have the sprouts to fight, like he does in the movies? Stay tuned to find out!"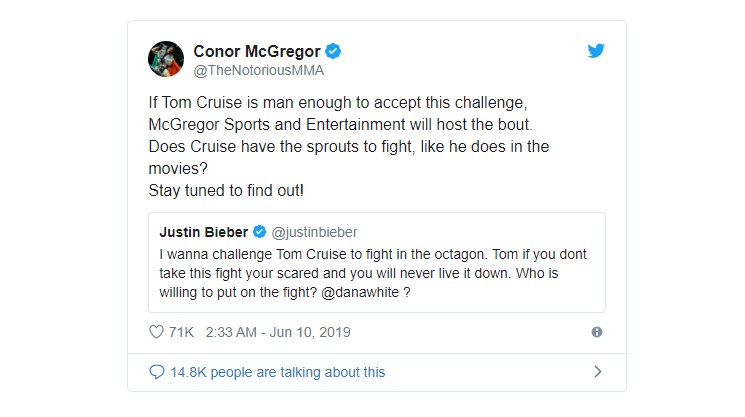 Article continues below advertisement
He then went on to challenge Mark Wahlberg, another action film actor, to a similar fight.
"I challenge Mark Walhberg on the very same card," Conor wrote. "Back when Mark Wahlberg [sic] was Marky Mark, I'd've [sic] still slapped the ears off him and took my UFC shares back."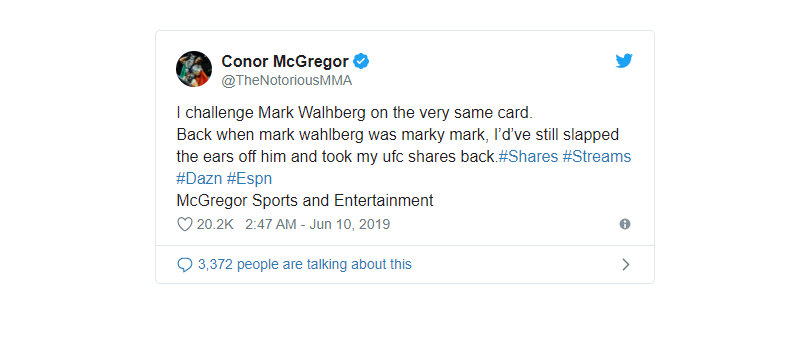 Article continues below advertisement
So, why does Justin Bieber want to fight Tom Cruise?
As far as we can tell, Justin and Tom don't have any previous history that would prompt a fight. So it's safe to assume that Justin is challenging the 56-year-old to drum up some publicity as he is in the process of releasing new music. Tom has yet to respond to the tweet, though it seems unlikely that he would accept the challenge.
If the fight were to go ahead Tom would have to fight a man less-than half his age and two inches taller than him. Though to be fair, Tom boasts an estimated net worth of $570 million compared to Bieber's estimated net worth of $265 million.
Though Tom's age doesn't seem to have affected Twitter's confidence in him, with many people implying that he would be their favorite to win the fight.
Article continues below advertisement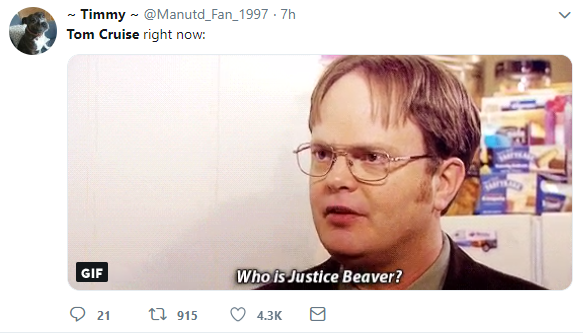 Another Twitter user imagined how the conversation between Tom and his manager would happen.
"At some point tonight Tom Cruise's agent will have to call Tom Cruise and tell him that Justin Bieber has challenged him to a fight," the user wrote. "This is an actual conversation that will happen."
Article continues below advertisement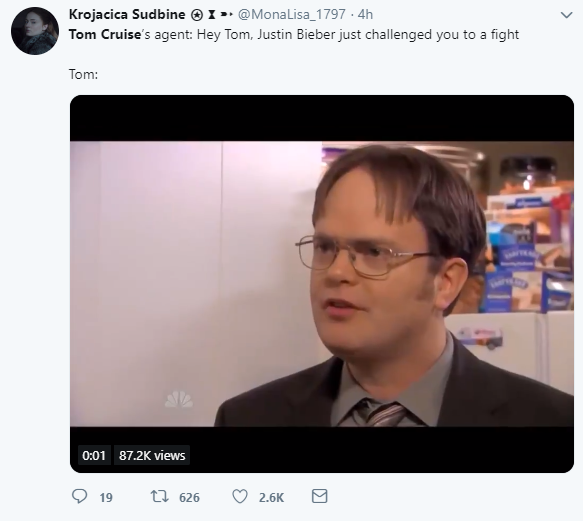 Hopefully, Justin's challenge will get a response from Tom soon.