UFC Fighter Alistair Overeem Is Retiring, and He Lost Tons of Weight to Prove It
After years and years as a professional fighter, UFC veteran Alistair Overeem has announced his retirement, and also lost a bunch of weight.
As a veteran of the world of professional fighting and the UFC, Alistair Overeem has been a fixture in the ring for years and years. Now, Alistair has announced some major changes that have also put an end to his career as a fighter.
Article continues below advertisement
Alistair, who has been fighting professionally for 25 years, announced the news on the podcast Lovin' Dubai, and also discussed his substantial weight loss. Alistair's weight loss went viral after a photo of him looking shockingly thin hit the internet in June. Now, many want to understand both Alistair's weight loss and his decision to retire.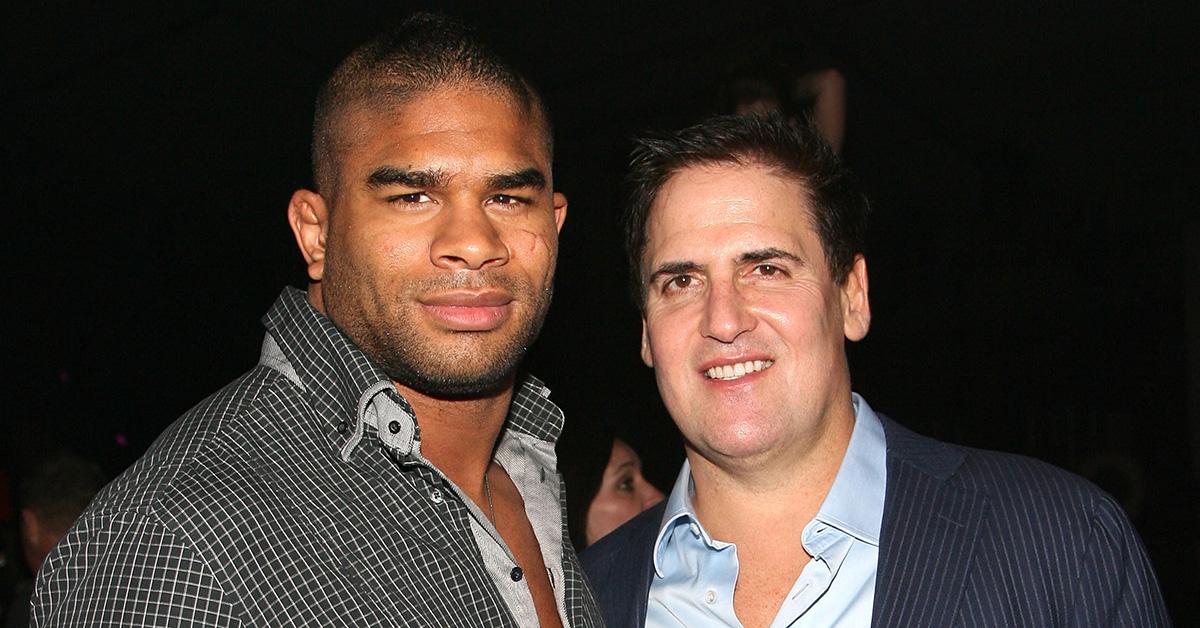 Article continues below advertisement
What is the reason for Alistair's weight loss?
On the podcast, Alistair said that he had lost a bunch of weight after meeting with a nutritionist and deciding to become a vegetarian.
"He's like, 'Yep, we're gonna detox.' I'm like a soldier," Alistair explained said. "'Okay, let's go.' When I met him, I instantly knew this guy has knowledge, so we started working, and I started taking these supplements in a reasonably high dosage, which you can just do on an empty stomach. And after a couple of weeks, my diet, my appetite changed."
Alistair had previously been known to eat steak at 8 a.m. to build muscle and regularly ingest horse meat, but he said that his diet changed pretty quickly.
"When I spoke to Julian [the nutritionist], I asked him what's happening," Alistair said. "I don't want to eat my steak anymore, but I want to eat my steak because I want muscles."
Article continues below advertisement
"And he said, 'You had parasites in your body. We gave you the supplements, you start detoxing your body,' and these supplements are just simple seaweed," the former fighter continued.
"It's not me who needs to eat meat, it's the parasites that influence me, work through me to make me think I want to eat meat, but it's not me. And once you get rid of them, you don't care," Alistair added.
Article continues below advertisement
Alistair also announced his retirement.
During the interview, Alistair, who is now 43, also announced that he was giving up fighting during his appearance on the podcast.
"I actually just decided to stop fighting," Alistair said casually. "This is not my thing anymore. It's been 25 years, right? We're going to do other cool stuff now."
What Alistair meant was that he would spend more time promoting health in the way that he did throughout his time on the podcast.
Alistair is a former Strikeforce and DREAM champion who was released from the UFC in March of 2021. Over the course of his professional career, he had a record of 47-19 and proved himself to be a reliable fighter inside the ring.
Some fans were likely alarmed by the image of Alistair looking so skinny when for most of his career as a fighter he's intentionally built muscle. Thankfully, though, his new appearance had little to do with any health problems and was instead just an attempt to reset his body after a physically demanding career.