Conor McGregor Gets Accused of Sexual Assault for the 2nd Time, No Charges Filed
MMA mega star and the UFC's top draws, Conor McGregor, was detained in Corsica by French officials in response to sexual assault allegations.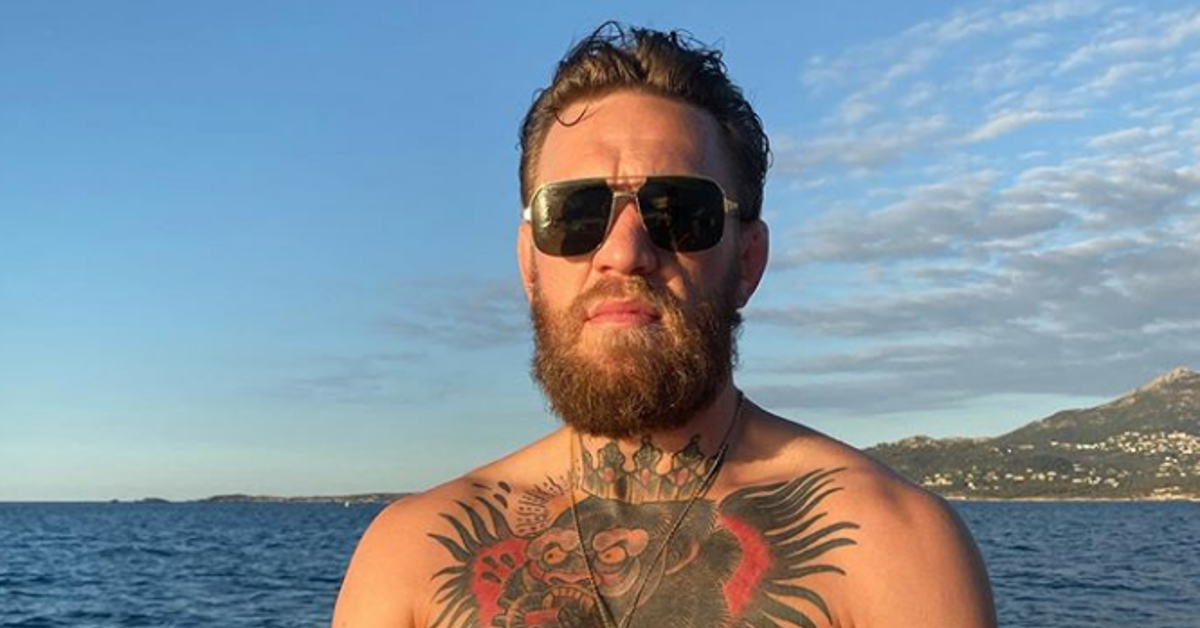 There are some sports figures who transcend their respective "bubble" of fans. These figures are either so dominant or have so much swag that they become a cultural phenomenon, and have a far greater reach than any other athlete in their respective sports.
There's Mike Tyson in boxing, Michael Jordan in basketball, Babe Ruth in baseball — and when it comes to MMA, it's difficult to find a star who's captivated more attention than Conor McGregor, and now he's being accused of sexual assault.
Article continues below advertisement
This is the second time in two years sexual assault has been tied to Conor McGregor's name.
The Irish mixed martial artist recently came under scrutiny after claims were put forth that he sexually assaulted someone in December 2018. It reportedly occurred in Ireland, but it's important to note that McGregor was never officially charged with a charge, nor was he arrested with this claim.
The New York Times reports that the woman who levied the allegation against McGregor states that it occurred at the Beacon Hotel.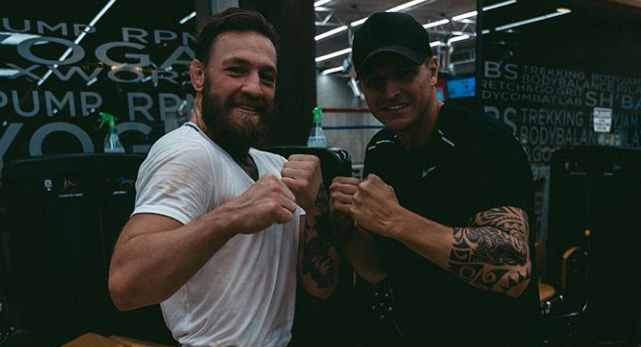 Article continues below advertisement
McGregor's reportedly booked the hotel's penthouse sweet several times in the past, and it's said he booked a room in December of 2018, which is when Irish news sites reported on a sexual assault case that occurred around the same time. Ireland has very stringent rules in naming individuals associated with rape cases unless they've been fully convicted in a court of law.
An Irish police spokesperson would neither confirm nor deny if Conor McGregor was the "unnamed sportsman" who was arrested on Jan. 17, 2019, and released without being charged.
Now, McGregor's name is being associated with sexual assault charges again after a recent trip to Italy. Yahoo reports that on Saturday, Sept. 12, 2020, the athlete was taken into custody in Corsica, France.
Article continues below advertisement
AFP Sport English wrote: "Following a complaint filed on September 10 denouncing acts that could be described as attempted sexual assault and sexual exhibition, Mr. Conor Anthony Mac Gregor was the subject of a hearing by the gendarmerie services."
Article continues below advertisement
The fighter turned whiskey and clothing mogul "vigorously denies any accusations of misconduct" according to his rep.
Here's what reportedly went down: McGregor was riding around on his yacht in France with Dee Devlin, his longtime girlfriend and fiancée. Following that, the fighter went to a bar where the assault reportedly took place. He was then detained in Corsica following the supposed incident, but his rep says that officials simply "interviewed and released" him.
Article continues below advertisement
McGregor's manager, Audie Attar, went to bat for his client, stating, "I am irate and putting out a warning loud and clear: Conor McGregor is not and will not be a target for those seeking to score a headline or a payday."
Yahoo Sports reports that they've reached out to UFC President Dana White for a comment on the story, but he hasn't responded.
Article continues below advertisement
White has never been one to mince words and probably wouldn't have anything "official" to say regarding the allegations against McGregor. Conor McGregor, despite teasing a comeback fight, is still officially retired and there hasn't been any indication that he even has another MMA match up in the works.
It would make sense for him to get a huge profile fight against BMF title holder Jorge Masvidal, who is arguably the most popular fighter on the UFC's roster, aside from Khabib Nurmagomedov.