UFC Fighter Colby Covington Claims Opponent Jorge Masvidal Got a PPP Loan
UFC friends-turned-opponents Colby Covington and Jorge Masvidal got testy with one another at the UFC 272 press conference on Thursday, March 3, with Colby alleging that Jorge got a Paycheck Protection Program loan, one of the COVID-19 relief measures implemented by the Coronavirus Aid, Relief, and Economic Security Act.
"You're a handout little b—h," Colby said during the presser, talking trash before their match tonight, Saturday, March 5. "You took a PPP loan."
Article continues below advertisement
Colby also claimed that Jorge had an "Obama phone," a reference to the Federal Communications Commission's Lifeline program, which subsidizes telephone service for low-income Americans.
"You took [an] Obama phone," Colby said. "Have you still got your Obama phone? … You're a lying-ass piece of s—t, b—h. You won't do s—t. You're all talk, no walk, b—h. You're a 'Phony Montana.' This ain't Tony Montana, it's 'Phony Montana.'"
That's a lot of bluster, but what's the truth? Did Jorge get a PPP loan?
There's no record of Jorge getting a PPP loan, but his management company did.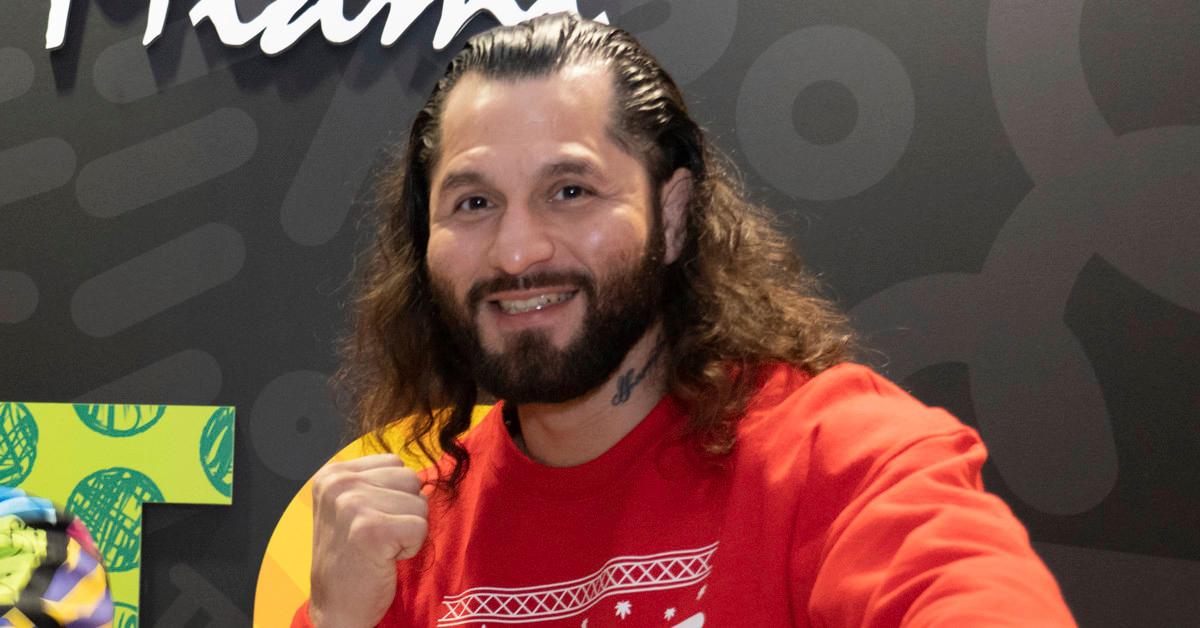 In January 2021, Bloody Elbow published a list of MMA businesses that had taken out a PPP loan or an Economic Injury Disaster Loan (EIDL) — another CARES Act relief measure — by that point. The list revealed that entities in the names of UFC stars Brendan Schaub and Tito Ortiz took out PPP loans — $22,427 and $32,292, respectively — but there's no entity with Jorge's name listed.
Article continues below advertisement
That said, Bloody Elbow's roundup does report that sports agency First Round Management — which has Jorge on its roster of clients — took out a $4,620 PPP loan and a $10,000 EIDL in April 2020 and a $140,000 EIDL that June.
Article continues below advertisement
Jorge has a contract that "pays him like a champion."
It's probably a good that Jorge seems not to be directly linked to a PPP loan, since he's likely not in need of any money. On Thursday, First Round Management agent Malki Kawa announced that Jorge had extended his UFC contract — and that the extension would make Jorge one of the five highest-paid UFC fighters.
"His contract pays him like a champion and then some," Malki told ESPN. "And the length of time will be that he will finish his career in the UFC."
Article continues below advertisement
One commentator called out the MMA's PPP recipients who have decried government handouts.
In a January 2021 opinion piece, MMA Junkie's Dave Doyle pointed out that many conservative MMA figures talked smack about socialism and government handouts — and then took PPP loans for themselves.
"MMA's MAGA brigade were undefeated champions in the fight against the gluttonous pig that is the evil government. Until it was their turn to feed from the federal trough, that is," Dave wrote.
He went on: "There were a few other big names on the list, as well, but we're not going to name them, because, you know what? They didn't spend most of the past year telling us how they did everything all by themselves and how government money is for weak-minded snowflakes. … Hopefully those who preached one thing but practiced another in 2020 will show a little more humility in the future."