Jorge Masvidal Attributes a Lot of His Success to Both His Mother and Father
Jorge Masvidal opened up on the culmination of his last-minute bout with Kamaru Usman at UFC 251, along with bringing the belt to his Mom and Dad.

Jorge Masvidal is easily the most popular UFC fighter in the world right now. A lot of it has to do with his "just scrap" mentality, his career resurgence, his authentic demeanor, and his absolute distaste for boring fights. He brings a killer instinct to the sport that a lot of "overly technical" fighters seem to lack, which is probably why he resonates with so many people.
And while "Gamebred" has a penchant for violence, he usually speaks positively, especially about his mom and dad.
Article continues below advertisement
What did Jorge Masvidal recently say about his mom?
Jorge's road to UFC 251, where he'll finally be challenging for the title, is something out of a fighter's storybook. The pugilist has more than paid his dues, having the most fights on his record in MMA history (besides Alistair Overeem) before challenging for a UFC title. And even then, the fight almost didn't happen.
But a confluence of events occurred: Gilbert Burns tested positive for COVID-19 and was out of the bout.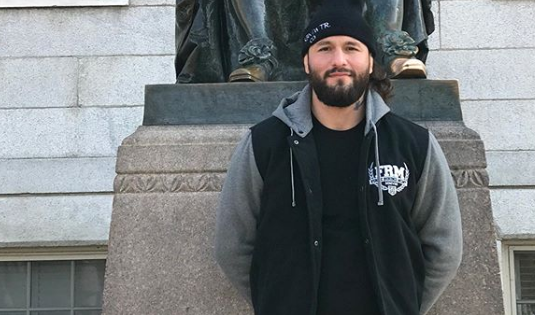 Article continues below advertisement
In a recent interview with Ariel Helwani, Jorge confirmed that the UFC called him to potentially replace Gilbert to save the card. Thanks to the time constraints and the UFC being in a bind, they offered Jorge closer to the amount the Miami-native originally wanted for his bout against Usman.
Jorge oozed his trademark self-assurance and resolve in his interview with Ariel, who posed several no-nonsense questions to the Welterweight contender.
When asked about the state of his training leading up to the fight, especially because he's taking it on short notice, Jorge assured that he was still regularly training in the gym and working out daily, but wasn't in full camp mode. He conceded that, while he wasn't in the same shape as he was to go up against "real" threats like Ben Askren and Darren Till, he went on to say:
"Am I in shape to fight this bum I'm about to decapitate and baptize? Hell yeah."
That "bum" being Kamaru Usman.
Article continues below advertisement
Jorge has been very vocal about the role his mom and dad play in his life.
The Cuban-Peruvian fighter had gone on record talking about his father's incarceration for drug-related charges, and thanks his dad for always giving him instrumental advice whenever he would go and visit him in the penitentiary. He says he always viewed his father as a "friend," and never wanted to let him down. He ultimately opted to spend his nights training in the gym than getting in trouble.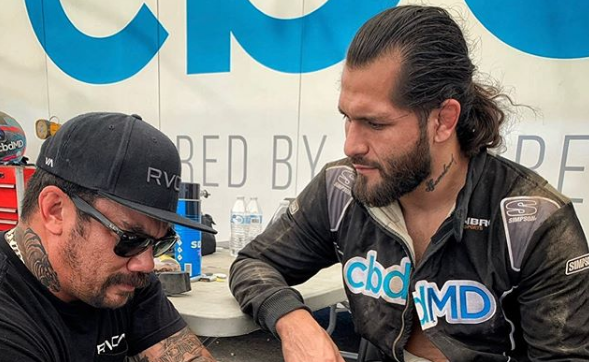 Article continues below advertisement
Something that wasn't so easy to do in the rough neighborhoods that Jorge grew up in. He recalls being on the receiving end of so many beatdowns that he couldn't recall them all, but there was one that landed him in the hospital when he was 14 years old that changed his outlook on life forever.
"This was the only time in my life I got into a fight and my mom didn't add an extra hit on me. She was like, 'They already f--ked you up.'"
From the age of 4 to 13, Jorge's mother had told him his father was a general in the army, which is why he couldn't see him. It wasn't until he became a teenager that she told him the truth: he was in prison.
"Mama Dukes" would sell beads to help bring extra money to provide for her and her son. It was his strong desire to make a better life for himself and his loved ones by doing what he loved that drew him to professional fighting.
Article continues below advertisement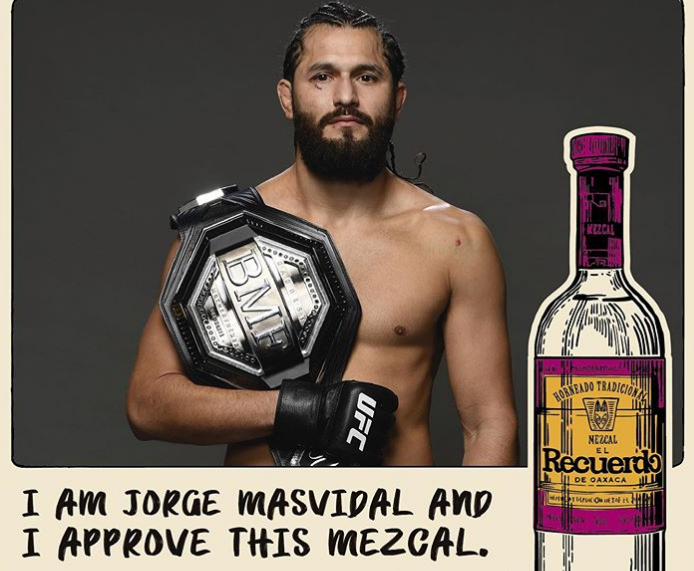 When it comes to his fighting career and getting the Welterweight championship belt, Jorge has dreams of bringing it to his father, as he was the first person to fully support his decision to become a prize fighter.
He did have this to say about bringing the belt back for his mom, too, however: "Though my mother's not like, uh, like she likes to watch the fights and stuff and she's still part of the journey."
Article continues below advertisement
Mama Dukes is definitely part of Jorge's journey, however it's evident that his dad plays a more involved part in his combat sports career. Jorge read an emotional letter he penned to Jorge Sr. on Father's Day, stating that he learned so much from him, that he was the best dad in the world, and he wouldn't be the man he was without him.
It's hard not to love Jorge Masvidal at this point. His work ethic, vicious brutality, and enigmatic personality have all the makings for a superstar. MMA fans just can't believe it took this long for people to finally get on the Gamebred train.