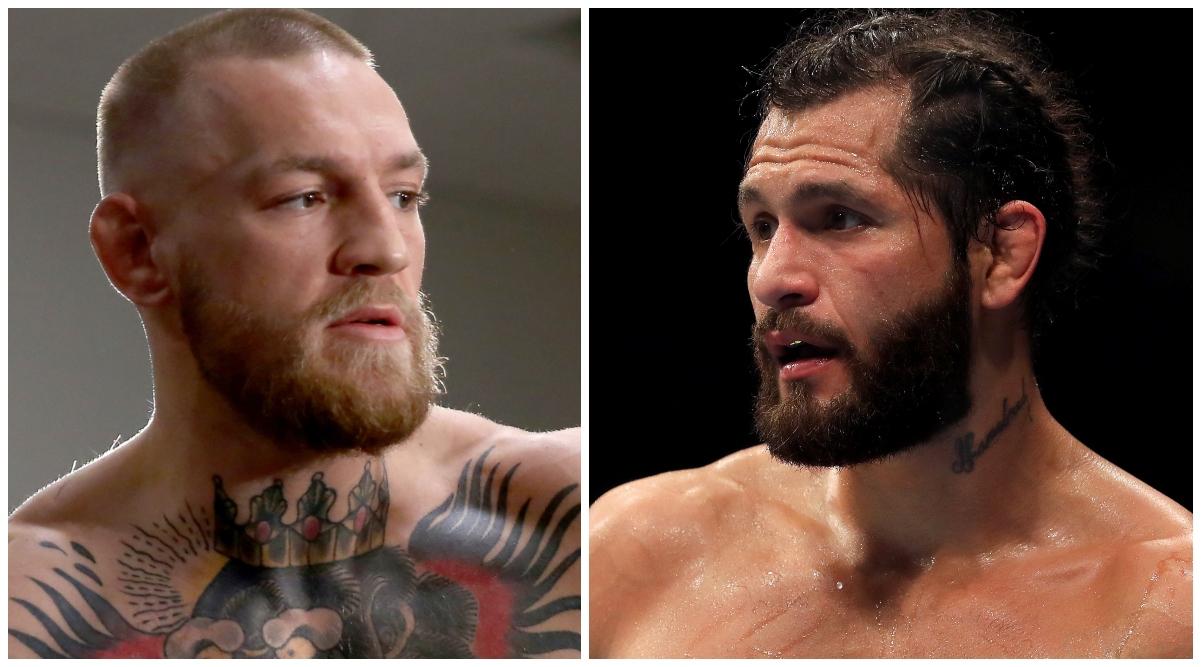 Fans Want to See Jorge Masvidal Fight Connor McGregor at UFC 244
Article continues below advertisement
"I'm not gonna make it out to NYC for fight next week because they say I tested with elevated levels that they say might be from some tainted supplements," Nate wrote on Twitter. "I'm not going to have my name tainted as a cheater like these other motherf--kers who keep quiet until after the fight just so they can get paid... I don't give a f--k about some money over my dignity and my legacy. I'm not playing along with the bulls--t."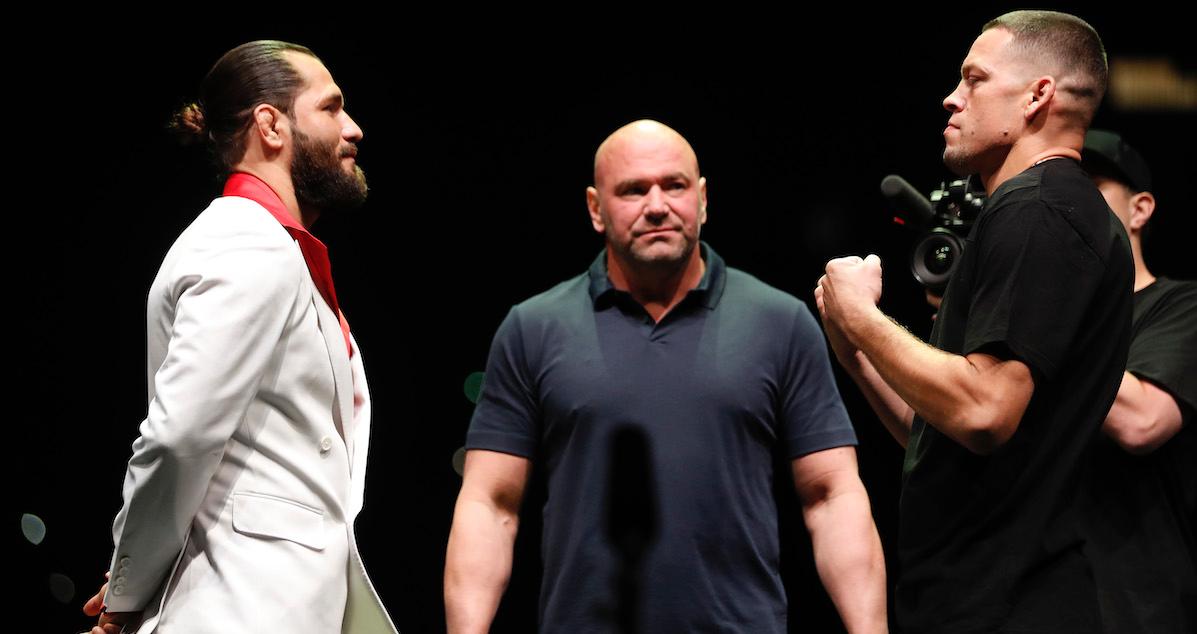 Article continues below advertisement
Jorge spoke out following the announcement, defending his opponent. "You not the baddest mofo in the game (i am) but you are one of the cleanest mofo's @NateDiaz209 I'll see you Nov 2," he tweeted. "I know your name is clean. I don't need @usantidoping to tell me s--t!"
Will Connor McGregor replace Nate Diaz at UFC 244? 
The fight has not officially been canceled, but many fans are already looking at who could replace Nate as Jorge's opponent, and Connor McGregor is the favorite.
Article continues below advertisement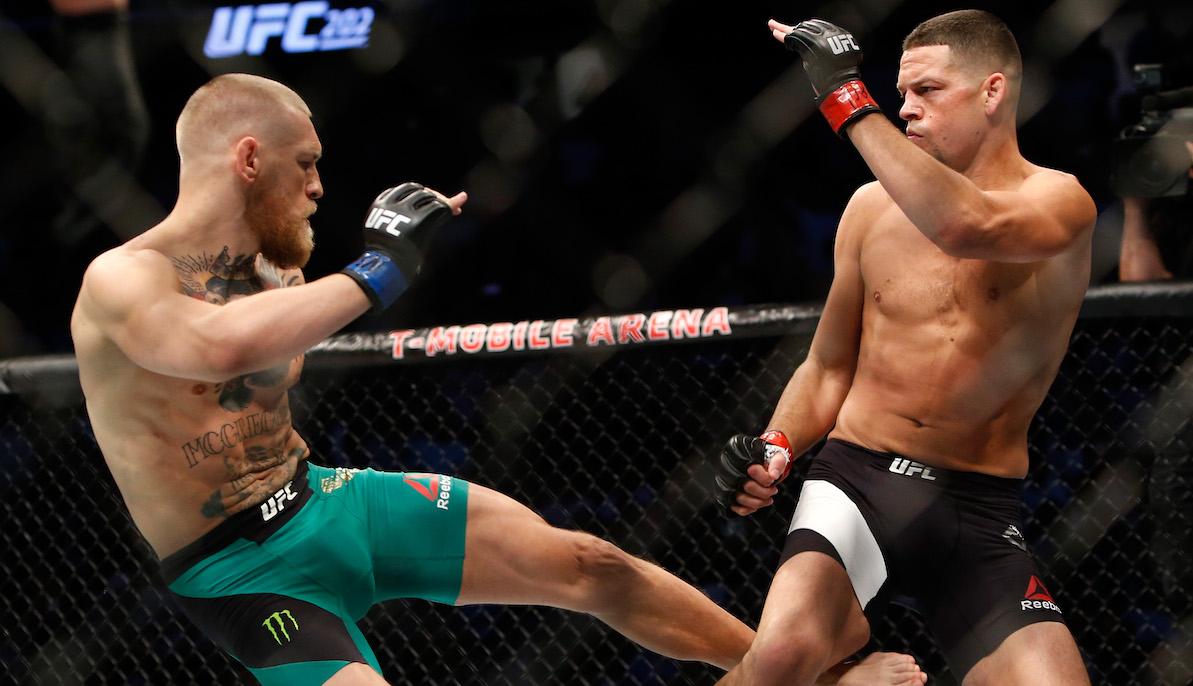 Just recently, Conor announced in a press conference that he would be returning to the UFC early next year — Jan, 18, 2020 to be exact — and he plans on fighting the winner of UFC 244. Now that the matchup might not take place, fans are hoping Conor comes back a bit earlier.
Article continues below advertisement
"I'm just gonna say it once don't get mad. Conor Mcgregor vs Jorge Masvidal November 2nd," one fan tweeted before another added, "I cannot think of a better time for Conor McGregor to come riding into town to save the day and take on Jorge Masvidal on a week's notice."
A third chimed in, "Fight Jorge and take the BMF belt."
The Jorge Masvidal and Conor McGregor feud explained. 
Jorge vs. Conor wouldn't be impossible — Nate fought Conor (and won) in 2016 with only 10 days notice — but there is bad blood between the two fighters.
Article continues below advertisement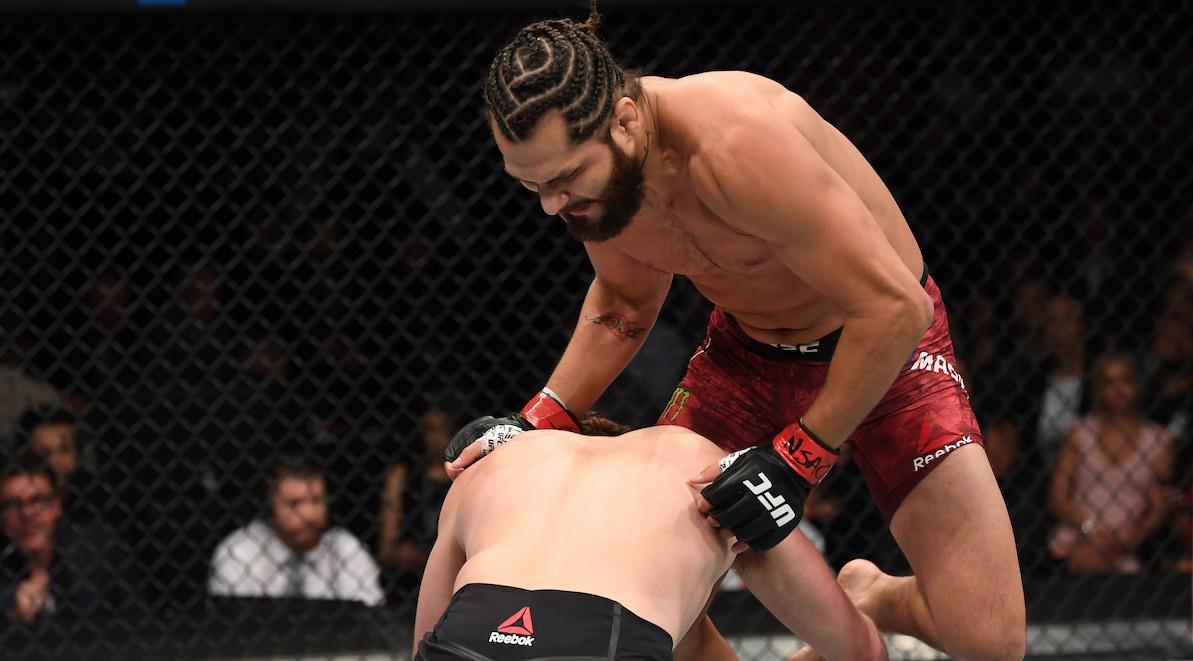 "I want McGregor, man," Jorge said earlier this year. "I want to break his face. I think that's an easy paycheck. He's got these cash symbols written all over his face for me. I just don't see it going his way at all if I'm honest with you."
Article continues below advertisement
Even UFC president Dana White has commented on the matchup, according to Jorge. "[Dana] said I'm too much man for that dude, so don't bring that dude up in my interviews anymore," Jorge explained. "He already said it himself so that fight is not available."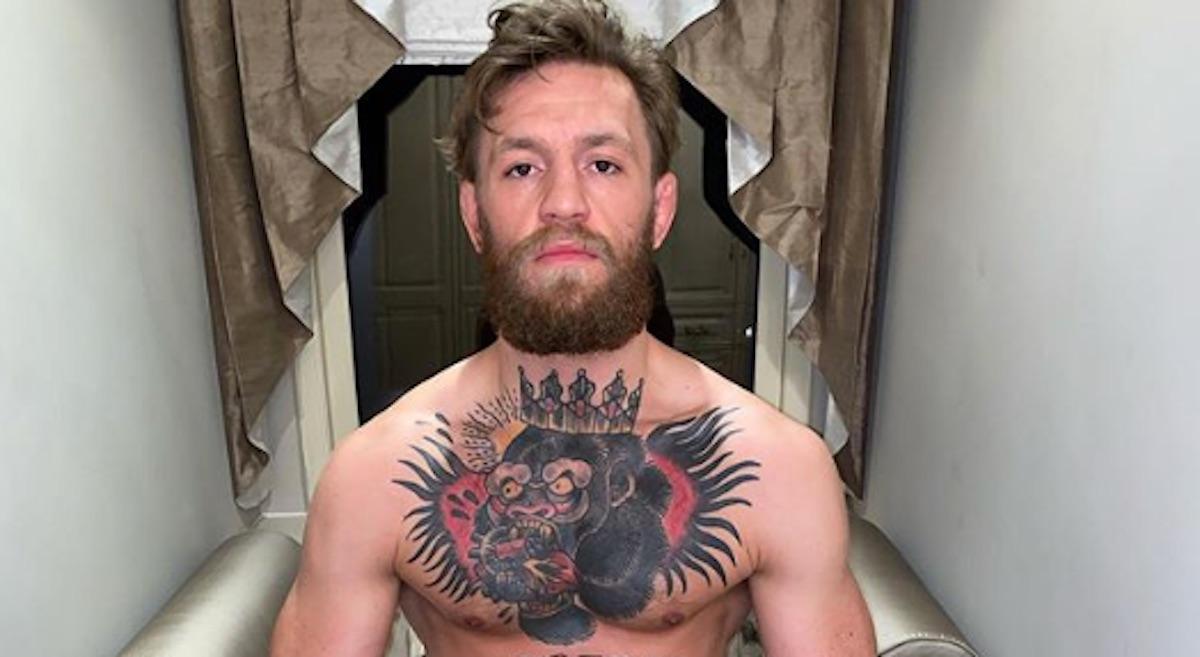 Article continues below advertisement
As for Conor, who is known for his talking trash skills, he was quick to comment after Nate pulled out, tweeting, "There's only one Bad Mother F--ker in this game and he is the weight jumping, sport crossing, country invading, whiskey-drinking Irish animal typing this tweet right now."
Conor's manager also added," Well well well, the plot thickens eh."
What about Jorge Masvidal vs. Kamaru Usman? 
That's definitely not happening if the decision is up to the Miami-born Gamebred Fighter. When Kamaru Usman tweeted, "I'll fight in Nov and Dec. That's what a BMF does now come see me," Jorge quickly shut him down, responding, "Shut the f--k up. You wouldn't fight me with 7 weeks' notice. You not fighting me on 10 days' notice. cloutchaser.com."
Article continues below advertisement
Even Jorge's former rival, Ben Askren — who Jorge knocked out in five seconds with a flying knee to the face — defended Jorge, adding, "Marty [Usman] is lying. He won't fight Jorge."
Long story short, a Nate Diaz vs. Jorge Masvidal matchup at UFC 244 is super necessary.