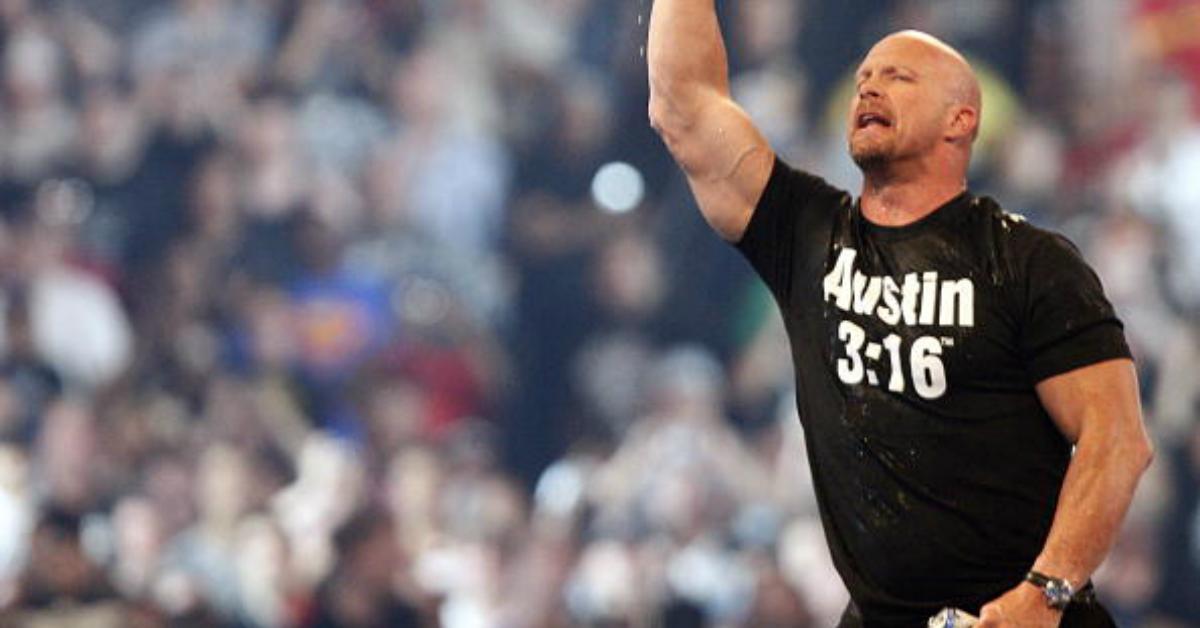 Stone Cold Steve Austin Shares Meme About McGregor Vs. Mayweather, And People Are Laughing
By Mustafa Gatollari

Updated
As with any high profile bout, there were plenty of people making crazy predictions about the Mayweather-McGregor boxing match. Fisticuff purists thought that Floyd Mayweather would literally punch Conor's head off into the rafters. Casual MMA fans and people who watched highlight reels of McGregor's impressive victories in the UFC thought that he would pull off the KO victory easily. Other people just wanted to bask in the entertainment leading up to the fight.
Then you had the people who called the match a farce and an obvious money-grab, but there's no doubt both of those guys actually fought each other in there, despite how much cash they both pulled in.
And then, you had people who posted theories like this: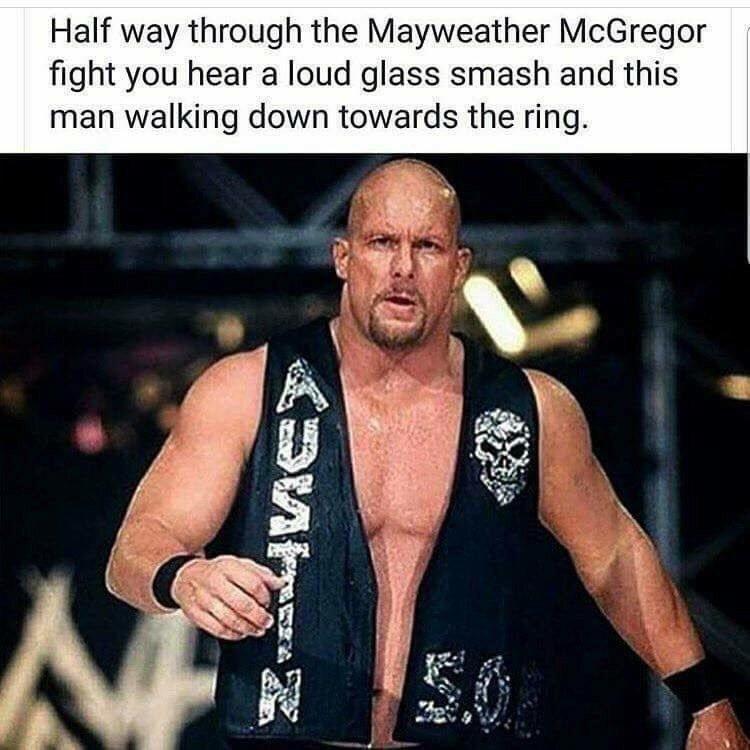 This kind of plays into the whole farcical concept of the match, but it definitely had people's imaginations racing if, somehow, during the fight, the Texas Rattlesnake came walking down to the ring. Obviously this would never happen (real life is never that amazing), but that didn't stop people, and by people, I mean me, praying it actually happened.
So Steve Austin himself had to hop on Twitter and assure everyone that no, he wouldn't be running into the ring with a steel chair and bad intentions.
Which only got Twitter started on all of the sports-entertainment possibilities for the match.
Others found the perfect time for him to crash the bout.
Now if you'll excuse me, there's a Stone Cold YouTube rabbit hole I need to get caught in.