There's a Shockingly Large Subsection of TikTok That's Comprised of Pro-Trump Teens
While most of TikTok is comprised of teens who dance and joke around, there's an unusually large subsection comprised of teens promoting Donald Trump.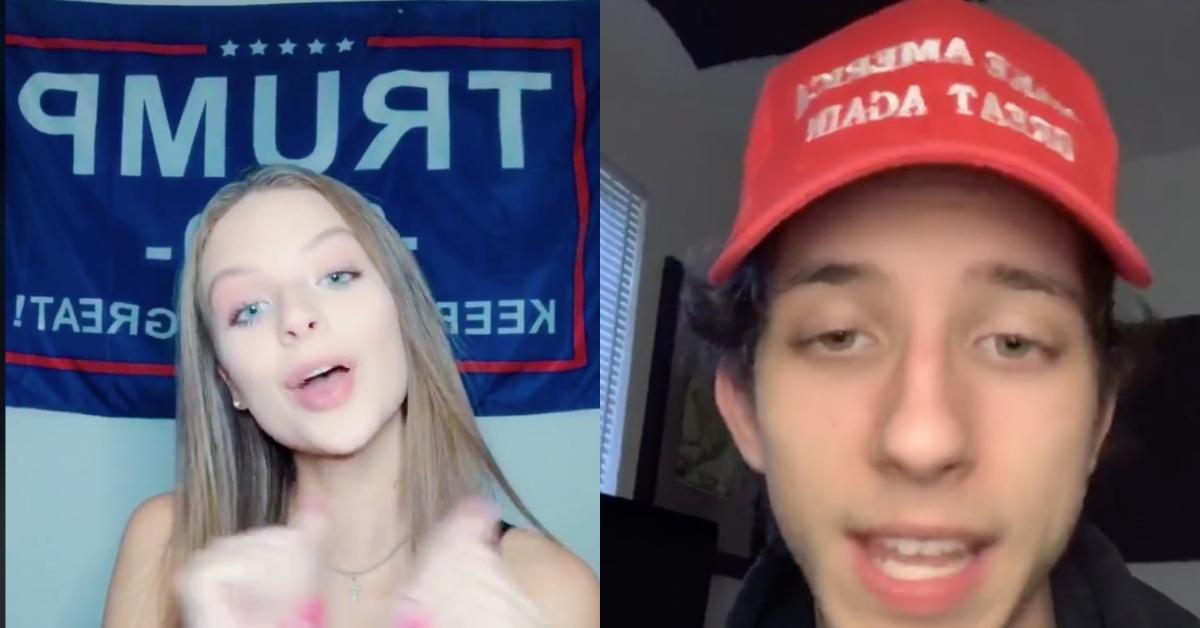 A vast majority of TikTok teens are politically active and incredibly vocal about important social issues. They were partially responsible for Donald Trump's Tulsa, Okla. rally being almost empty, several have dedicated their accounts to spreading positive messages about anti-racism, and a handful promote living a sustainable lifestyle. However, a lesser-known subsection exists that's primarily comprised of Trump supporters... and it's very weird.
Article continues below advertisement
Although pro-Trump TikTok teens aren't quite the face of TikTok's user base, they certainly exist in large quantities, and it's incredibly jarring, to say the least.
Article continues below advertisement
Elicia Drew and Cuddy are two of many pro-Trump TikTok teens.
Elicia Drew is a tall, pretty 18-year-old girl who has 64,000 followers. Her channel is mostly comprised of dances, lip-synching, and trending "challenges," and while she seems relatively typical for the platform at first glance, she hashtags almost all of her videos with #Republican, #ProLife, and #Trump2020... just to name a few. Also, earlier this year, she posted a video about "dead fetuses," and lip-synched a sound byte of Trump discussing the "Chinese virus." Yikes.
Likewise, another young TikTok user who goes by the name of Cuddy has amassed 190,400 followers, and while he looks like your average teen, he spends most of his time creating videos dedicated to right-wing rants. He wears a MAGA hat in almost all of his videos (of course) and fills his captions with hashtags such as #TrumpTrain, #Trump2020, and #MAGA. In one video, he calls BLM a "joke," and he defended Trump's approach to COVID-19, saying he's saved millions of lives. It's truly a wild ride.
Article continues below advertisement
Article continues below advertisement
There are Republican group chats and even a "Republican Hype House."
While Elicia and Cuddy may seem like outliers on the app, there are apparently enough TikTok Trump supporters out there to convene for group chats. According to BuzzFeed News, one of them is called "Super Secret Conservative Groupchat," and in it, participants discuss conservative news, Trump, journalists, and like-minded TikTok users who may be interested in joining the conversation.
There's even a Republican Hype House, which is run by a group of conservative TikTok teens as a spinoff to the famous Hype House, a collective of famous TikTok users in Los Angeles. Although the Republican Hype House is totally virtual and doesn't have a physical location, it's amassed 700,000 followers. It was initially founded by Aubrey Moore, and was popularized by @nickvideos, however, he has since changed his mind politically, and is no longer associated with it.
Article continues below advertisement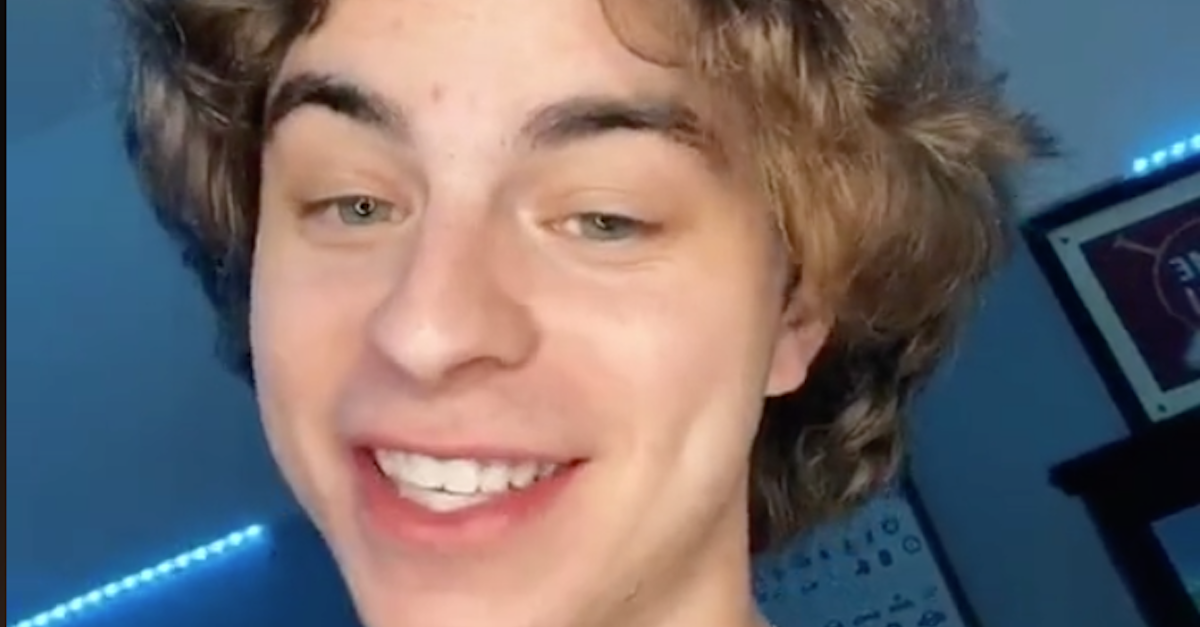 The teens who are too young to vote feel as though they're making a difference via TikTok.
A number of these teens tuning into political conversations on the app aren't even 18 yet, which means they're too young to vote. So, why are they bothering to campaign for Trump — or even anyone — ahead of the election? According to The New York Times, voicing their political opinions via TikTok makes teens feel like they're making a difference and having their voice heard, despite the fact they can't actually cast their vote yet.
Article continues below advertisement
"I feel like I am making an impact on the election even though I can't vote," 17-year-old Izzy told New York Times. Although her TikTok videos are pro-Sanders, it seems as though this mindset is similar across the board, regardless of political affiliation.
Pro-Trump TikTok is certainly a strange place to be... I'd stick to scrolling through the dances and kitchen hacks, if I were you.