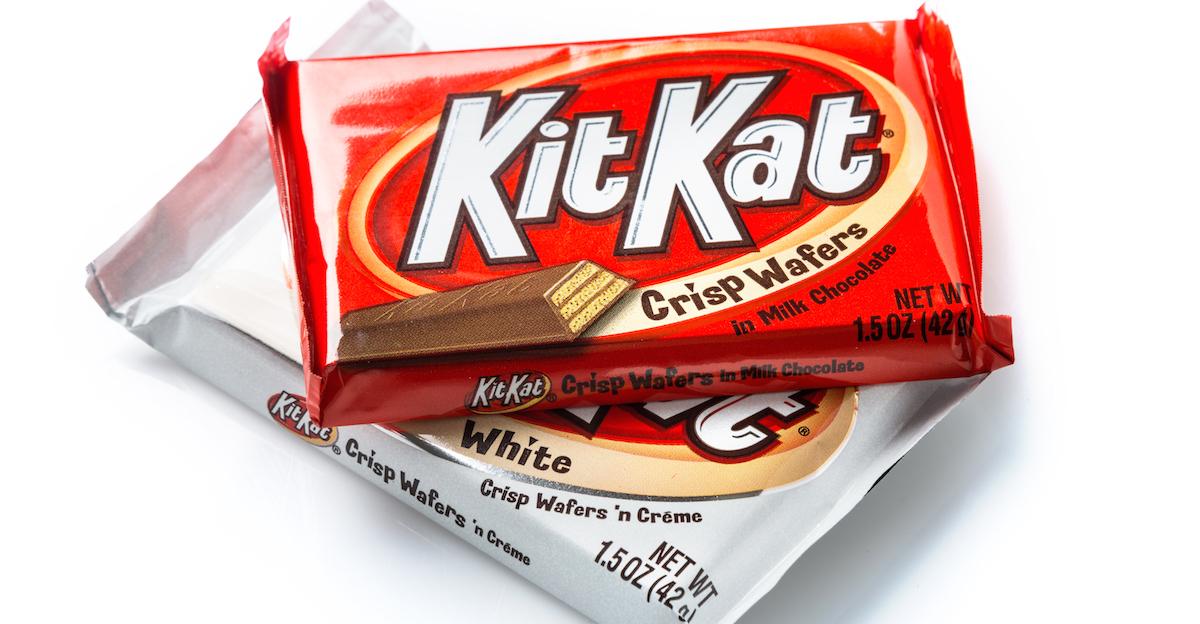 The Best Kit Kat Flavors You Can Find in the U.S., Ranked
While Kit Kat's milk chocolate bar is certainly the most iconic flavor of them all, the candy bar comes in a ton of really incredible varieties that you may not even know about.
Article continues below advertisement
From Lemon Crisp to Mint-Chocolate Kit Kat Duos, and now Birthday Cake, there are so many delectable options. And that's why we've decided to rank the available U.S. Kit Kat flavors. Take a look at our picks, below.
1. Dark Chocolate
Dark chocolate is notoriously bold and sexy, so it should come as no surprise that the Dark Chocolate Kit Kat made it to the top of the list (and to the top of our hearts). The rich dark chocolate combined with crunchy wafers is unlike anything else. Getting choco-wasted is practically inevitable.
Article continues below advertisement
2. Lemon Crisp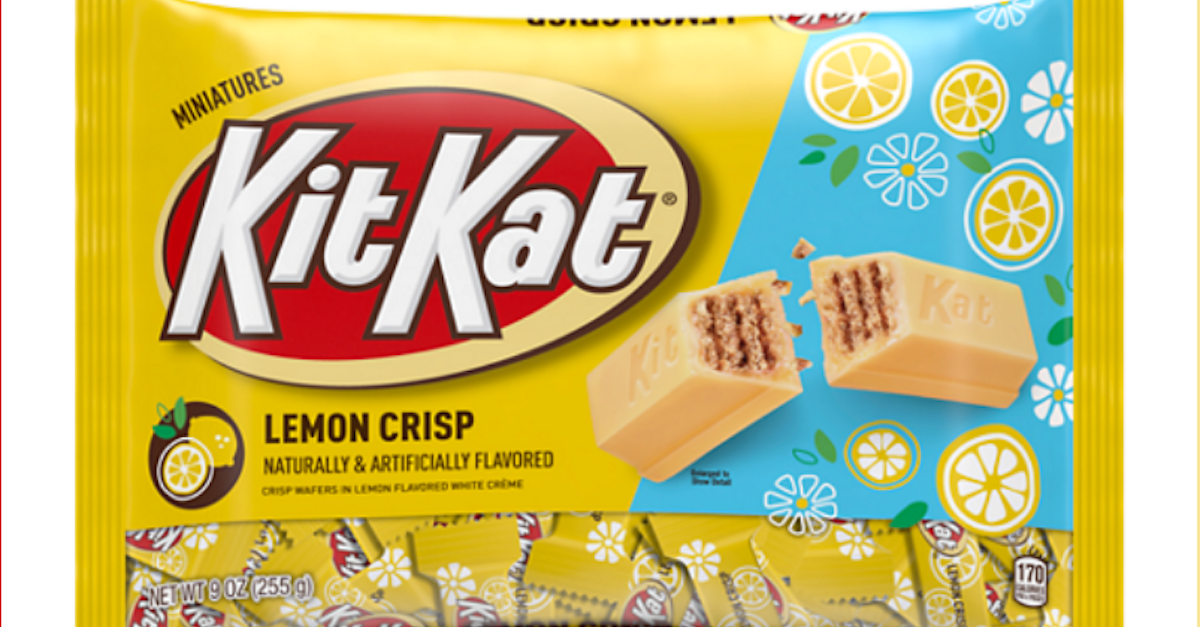 Welcoming springtime is the Lemon Crisp Kit Kat. Emulating the taste of literal sunshine, there are exclusively available for a limited time, so make sure to snag some while you still can. If you don't, I will be royally disappointed.
Article continues below advertisement
3. Milk Chocolate
How could I leave the iconic milk chocolate Kit Kat off this list? Like Crayola Crayons or Fresh Prince of Bel-Air, the Milk Chocolate Kit Kat is nostalgic and totally classic.
Article continues below advertisement
4. Birthday Cake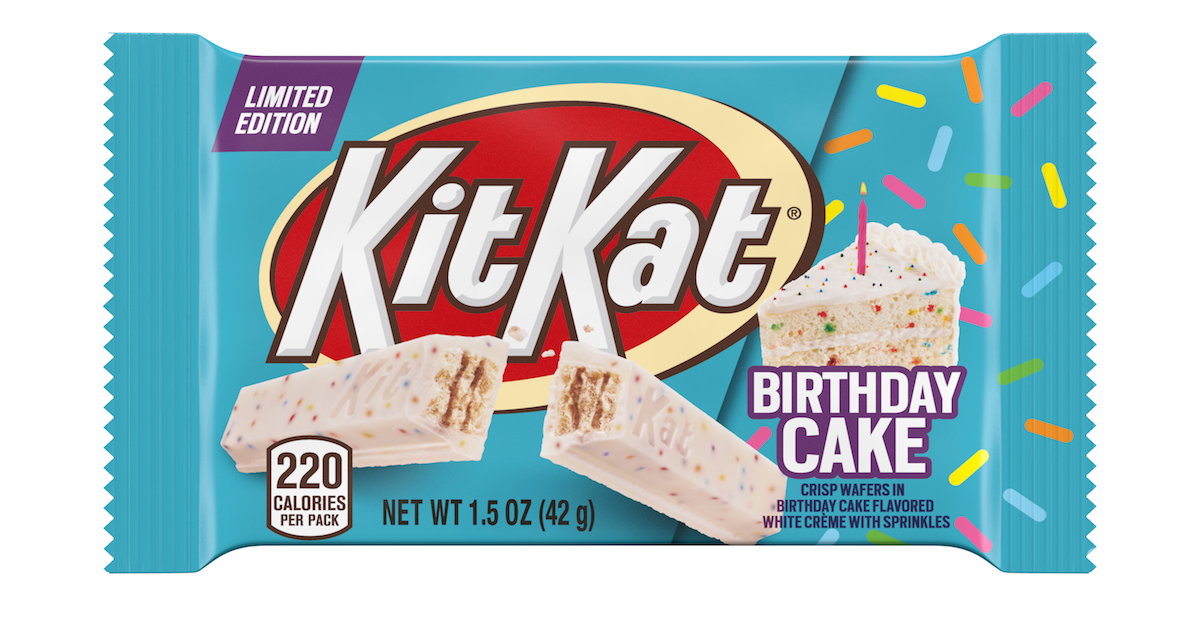 OK, technically Birthday Cake isn't available until April 2020, according to Elite Daily, but we have high hopes for the new limited-edition flavor. It features classic crispy wafers that are dipped in white crème and topped with sprinkles, emulating your fave B-day treat. Despite the fact it isn't available yet, it still made No. 4 on the list because it sounds so dang delicious.
Article continues below advertisement
5. Pumpkin Pie
Calling all #BasicBetches — the Pumpkin Pie Kit Kat flavor is limited edition, and returns to shelves annually. It's a crunchy twist on the classic fall treat, giving every foliage lover a sweet taste of their favorite season. It's definitely a fall favorite.
Article continues below advertisement
6. White Chocolate
There's basically white chocolate versions of anything, from Reese's to Milky Ways. And now, there's a White Chocolate Kit Kat. It's light and creamy, and while I'm totally in luv, it isn't always the flavor I'm looking for.
Article continues below advertisement
7. Duos
Nothing pairs more harmoniously than chocolate and mint, which is why Kit Kat came up with the genius creation that is Kit Kat Duos. Combining mint and dark chocolate makes for a super decadent and classy dessert. Although it fell in last place on the list, we still love it more than life itself.
Article continues below advertisement
Chocolate – especially Kit Kat bars — are nearly impossible to rank because each of them is delicious beyond belief, but alas, someone had to do it. In 2020, a wide range of new Kit Kat flavors is supposedly hitting shelves, from Cotton Candy, to Cherry Cola, Creamsicle, and Chocolate Cream Pie. Needless to say, my stomach is ready.