Here Are the Best LGBTQ+ Movies Not About Coming Out of the Closet
Not every queer movie has to center on a protagonist struggling to come out of the closet. These LGBTQ+ films offer a broader perspective of queer life.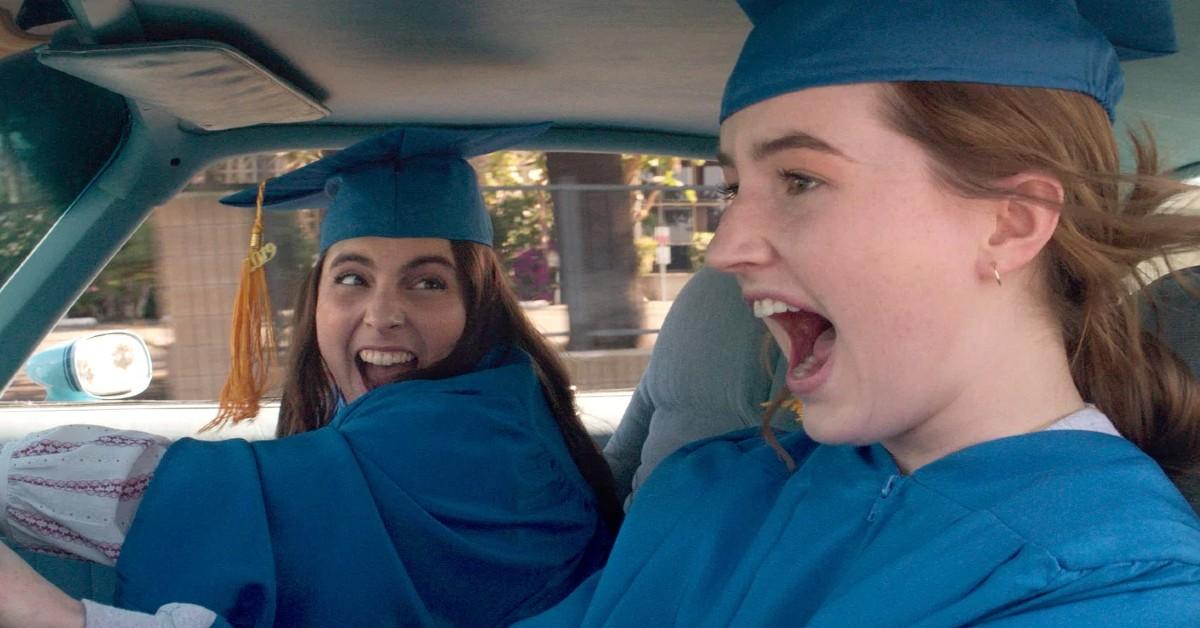 For us film junkies, there's no better way to celebrate Pride Month than watching a handful of LGBTQ-themed movies. And in our increasingly progressive world, we're blessed to have a slew of them, often made by trailblazing queer directors.
While there are hundreds to choose from, a large portion of said movies focus on queer self-discovery and coming out of the closet. While that's a vital turning point in a queer person's life, it's not the end all be all of gay existence. There's so much more to being part of the "alphabet mafia," and these queer films offer a broader perspective.
Article continues below advertisement
'The Watermelon Woman' (1996)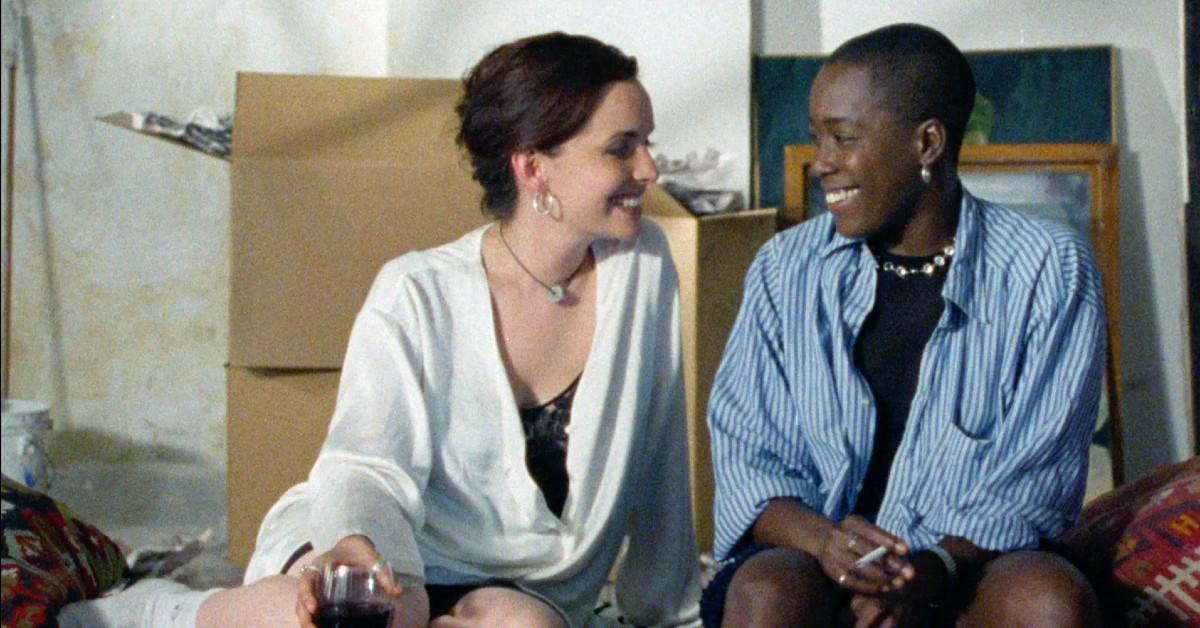 Being the first U.S. feature film to be directed by an out Black lesbian, Cheryl Dunye's 1996 experimental comedy — which she also stars in — is considered a milestone in New Queer Cinema. The story follows 20-something-year-old aspiring Black lesbian filmmaker and video store employee Cheryl as she attempts to make a documentary about the beautiful 1930s Black actress Fae Richards — aka "The Watermelon Woman."
But when an alluring, confident white lesbian, Diana (Guinevere Turner), falls into Cheryl's lap, questions about her Blackness, how Black lesbians are perceived in the broader gay community, and her own desires start to take up space.
'The Birdcage' (1996)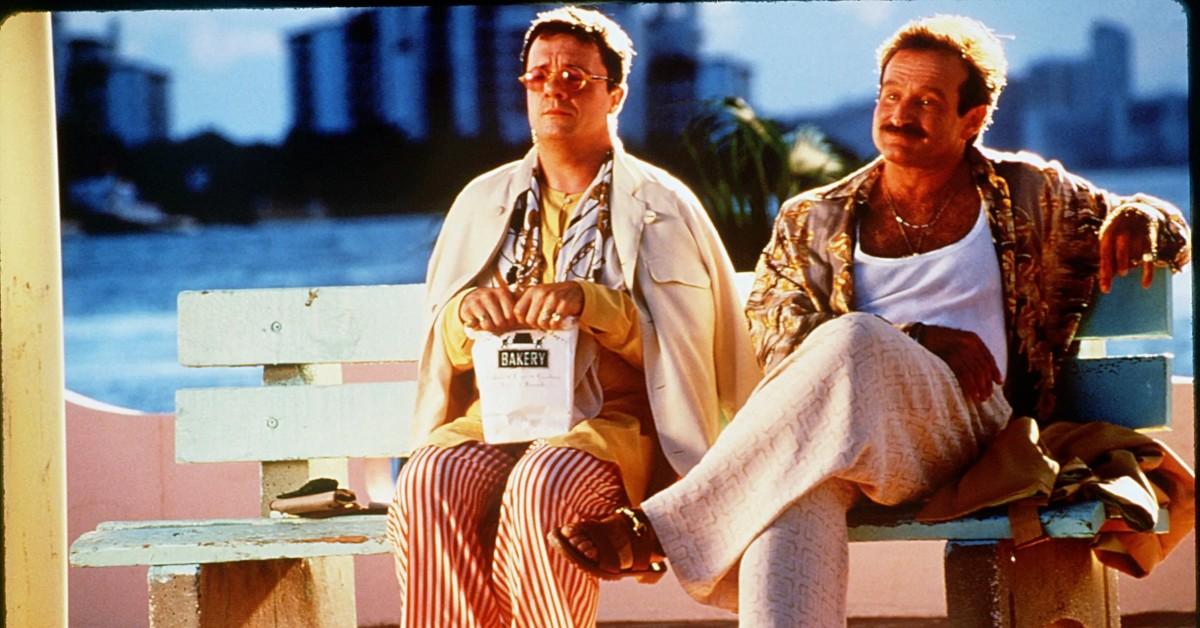 Starring the beloved late Robin Williams, Mike Nichols' The Birdcage is a remake of the 1978 French film La Cage aux Folles. Miami-based gay nightclub owner Armand (Williams) and flamboyant drag queen Albert (Nathan Lane) — aka the club's biggest headliner — are long-term partners. When Armand's son, Val (Dan Futterman), relays that he's marrying a sweet girl named Barbara (Calista Flockhart), it comes with a warning and a favor.
Article continues below advertisement
See, Barbara's parents — Republican Senator Kevin Keeley (Gene Hackman) and Louise Keeley (Dianne Wiest) — are extremely conservative and wouldn't approve of Armand and Albert being her in-laws. When Val asks if the two fabulously over-the-top gay men can "play it straight" for a few days, hilarity ensues. While this film technically involves hiding one's queer identity, The Birdcage is wildly satirical, super campy, and hella gay.
Article continues below advertisement
'Hedwig and the Angry Inch' (2001)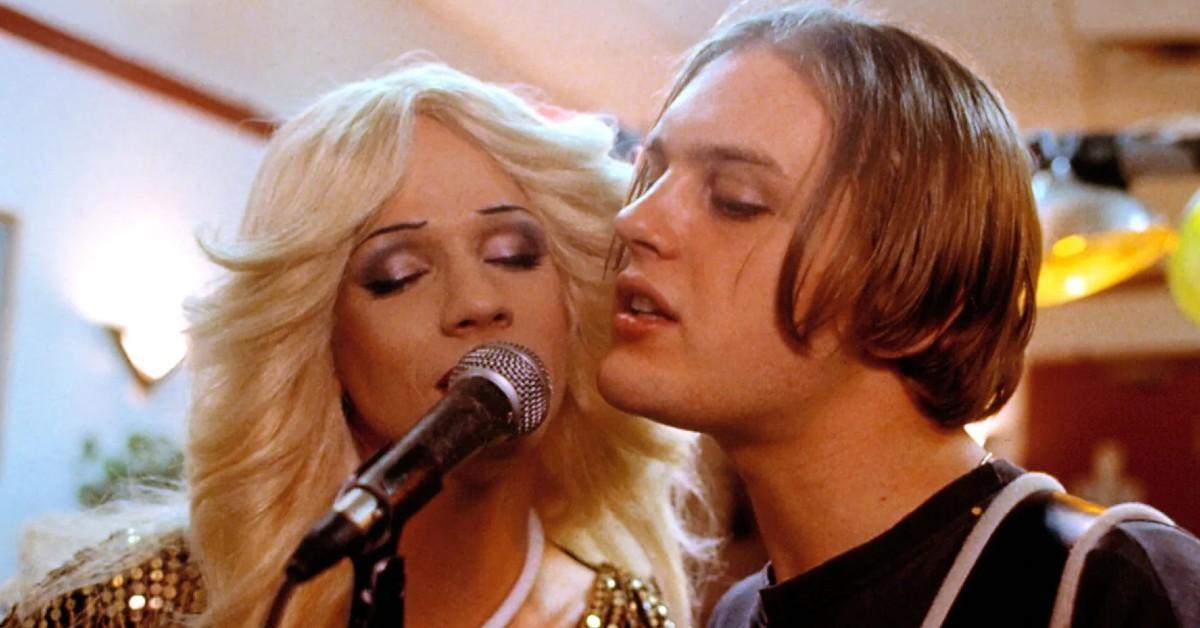 Based on the grungy glam rock stage musical by John Cameron Mitchell (Joe vs. Carole) and Stephen Trask (The Nice Guys), 2001's Hedwig and the Angry Inch also sees John Cameron Mitchell as its director, writer, and hilarious titular lead. That's talent. The story centers on a Kansas-based German emigrant and gender-queer punk-rock singer who was left with an "angry inch" after receiving a botched sex reassignment surgery.
Article continues below advertisement
Said "internationally ignored" songstress tours America, telling the sorrowful tales of her past as she strives to achieve stardom and find true love. Though there are deeply saddening aspects to the story, it still manages to be downright hilarious throughout. Lines like "one day in the late-mid-'80s I was in my early-late 20s" just stand the test of time. We have no doubt that you'll have the soundtrack on repeat after giving Hedwig and the Angry Inch a watch.
Article continues below advertisement
'What Keeps You Alive' (2018)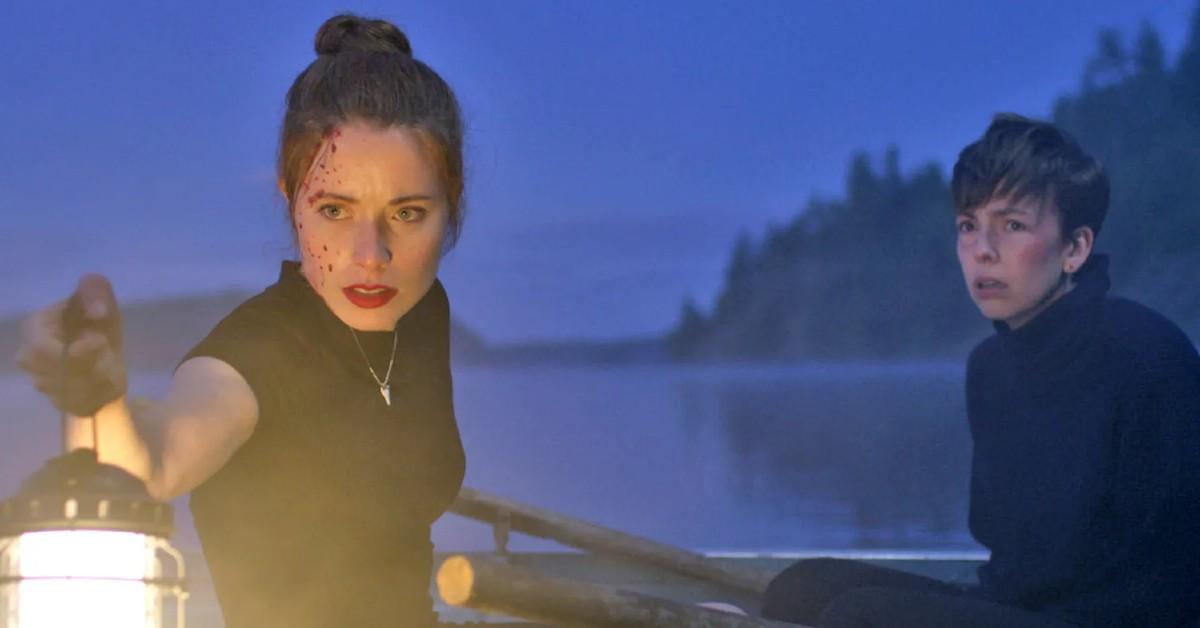 This one is just pure, bloody fun. Colin Minihan's SXSW thriller follows a lesbian couple — Jackie (Hannah Emily Anderson) and Jules (Brittany Allen) — who embark on a middle-of-nowhere cabin getaway for their first wedding anniversary. Considering the isolated cabin belongs to Jackie's family, she knows her way around the area — which is not a good thing. It isn't long before poor, sensitive Jules realizes she has no idea who her suddenly sociopathic wife truly is.
With its fresh approach and flipping of heteronormative gender roles, What Keeps You Alive is thrilling and unexpected, making itself known in the sea of murderous cabin-in-the-woods thriller flicks. It was originally written to be about a heterosexual couple, and we're pleased that a last-second decision was made to make it totally gay.
Article continues below advertisement
'Booksmart' (2019)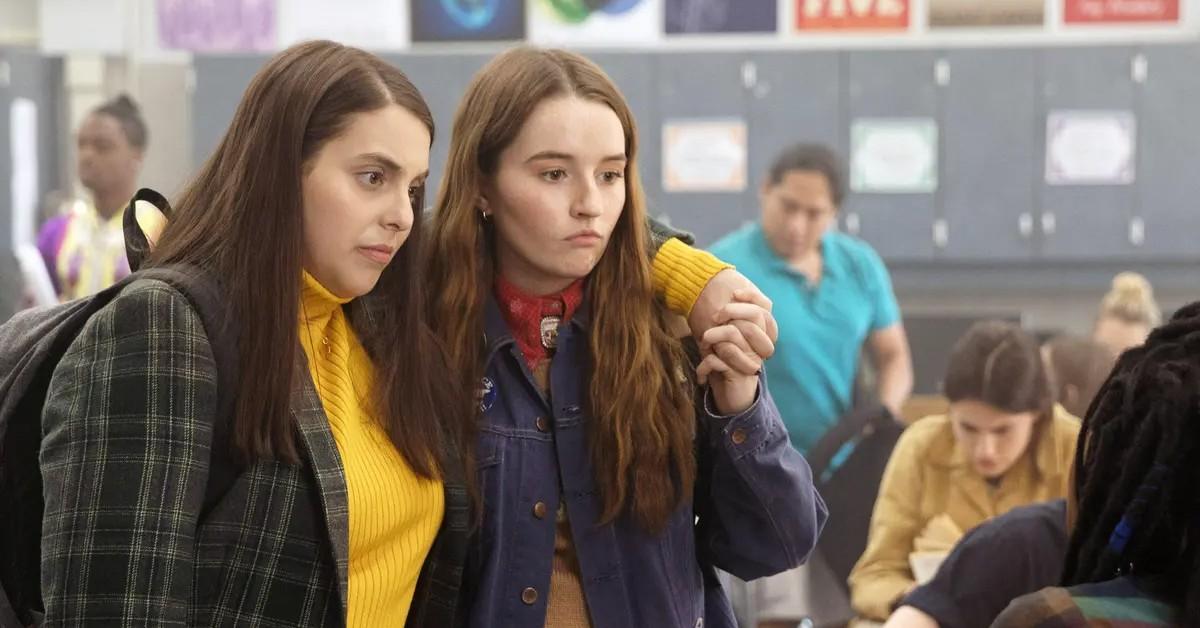 Superstar Olivia Wilde's directorial debut is bound to be your newest comfort film. Booksmart features Beanie Feldstein (Impeachment: American Crime Story) and Kaitlyn Dever (Unbelievable) as dynamic duo besties and overachievers Molly and Amy, respectively. When uptight class president and soon-to-be Yale student Molly finds out that all the "irresponsible" party-goers are also attending Ivy League universities, she devises a plan for her and Amy to crash a banger the night before high school graduation.
Article continues below advertisement
While Molly doesn't want to admit she has a big fat crush on the hunky class vice president Nick (Mason Gooding), timid lesbian Amy is head-over-heels for a charming androgynous skater girl named Ryan (Victoria Ruesga). But the most impactful relationship in the film is the platonic one between Molly and Amy. Being booksmart won't prepare these girls for the wildest adventure of their young lives.
Article continues below advertisement
'Fire Island' (2022)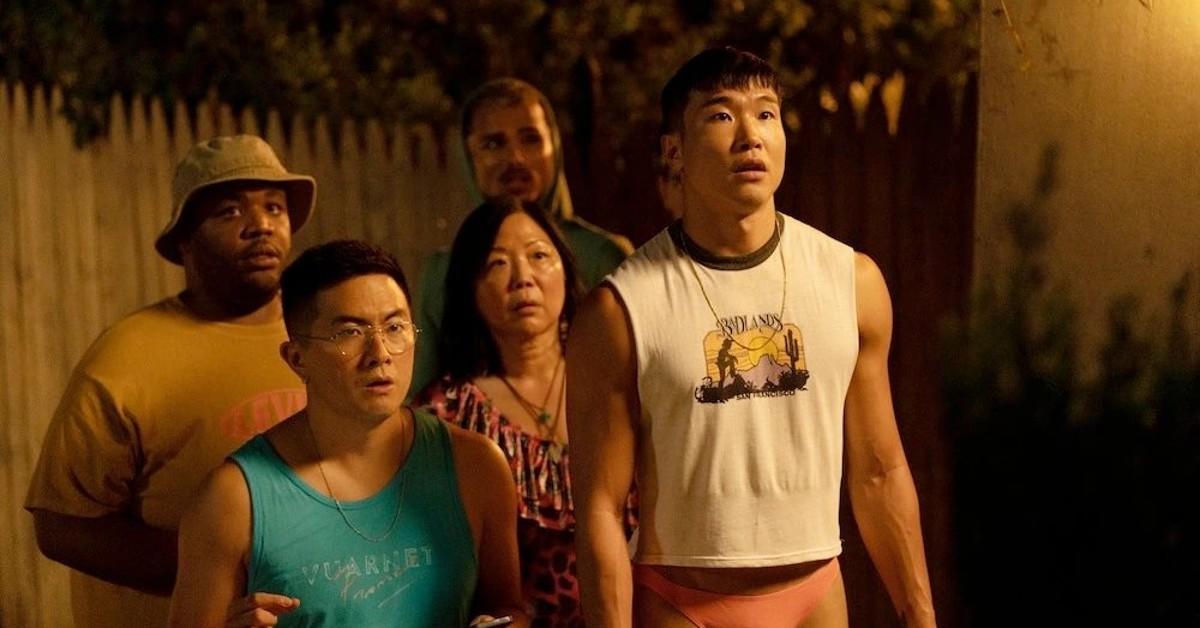 Known for his love of queer Asian films, director Andrew Ahn's newest film, Fire Island, offers authentic diversity and tons of laughs. Based on Jane Austen's 1813 novel Pride and Prejudice (yes, really), Fire Island sees an eccentric group of gay men take on New York's Fire Island Pines for their annual summer reunion trip after meeting at a "cursed brunch spot" 10 years earlier. As tensions rise and relationships are tested, Fire Island's glitzy facade comes crashing down.
The film's Elizabeth Bennet, so to speak, is headstrong protagonist Noah — who's played by the movie's screenwriter, Joel Kim Booster (Sunnyside). Be sure to expect drag queens, neon banana hammocks, and an always joyous performance from pansexual icon Margaret Cho (Good on Paper).