Best Queer Movies of the Last 10 Years — Add to Your Pride Month Movie Marathon
During Pride month, we're giving extra special attention to films featuring groundbreaking queer storylines. Here are some of the best from around the globe.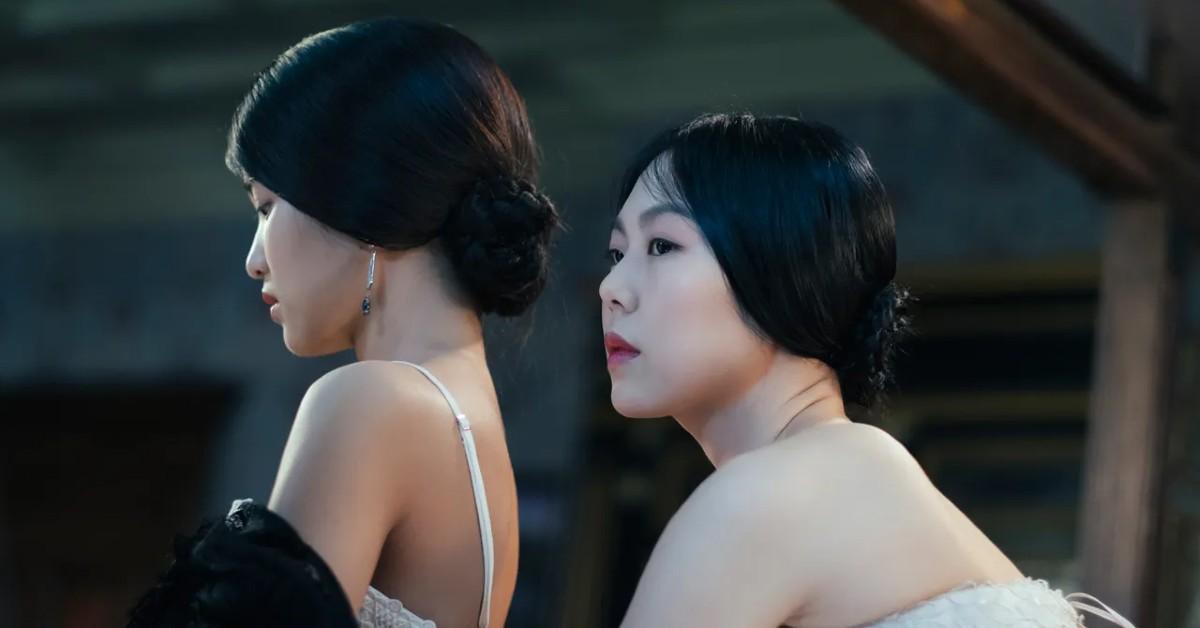 Happy Pride Month, fellow cinephiles! In celebration of this ethereal month, we've put together a list of the best queer films of the last decade. While we also appreciate trailblazing LGBTQ+ films of the past — like 1990's Paris Is Burning and 1996's The Watermelon Woman — our increasingly progressive world continues to birth increasingly queer entertainment. The last 10 years have gifted us with refreshingly diverse and modern queer films from around the globe, and we implore you to use our picks for your Pride Month marathon.
Article continues below advertisement
'The Way He Looks' (2014)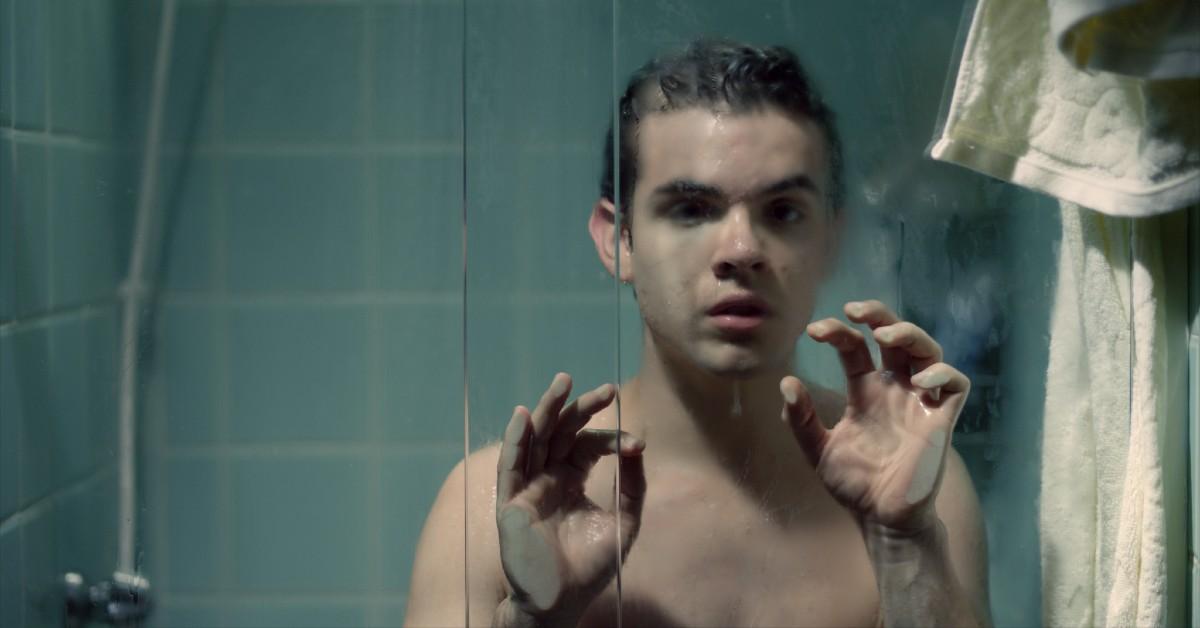 The Way He Looks boasts a title with a beautiful double meaning. Directed by Daniel Ribeiro, this Brazilian coming-of-age love story centers on blind high schooler Leonardo (Ghilherme Lobo), who regularly experiences bullying and strives to achieve independence.
Though Leonardo is used to living life "in the dark," sensitive and utterly handsome new student Gabriel (Fábio Audi) shines a light on his world. A messy love triangle ensues when Leonardo's best friend, Giovana (Tess Amorim), develops a crush on Gabriel.
This super sweet Portuguese-language film will fill you with butterflies and warm your cold heart.
Article continues below advertisement
'Tangerine' (2015)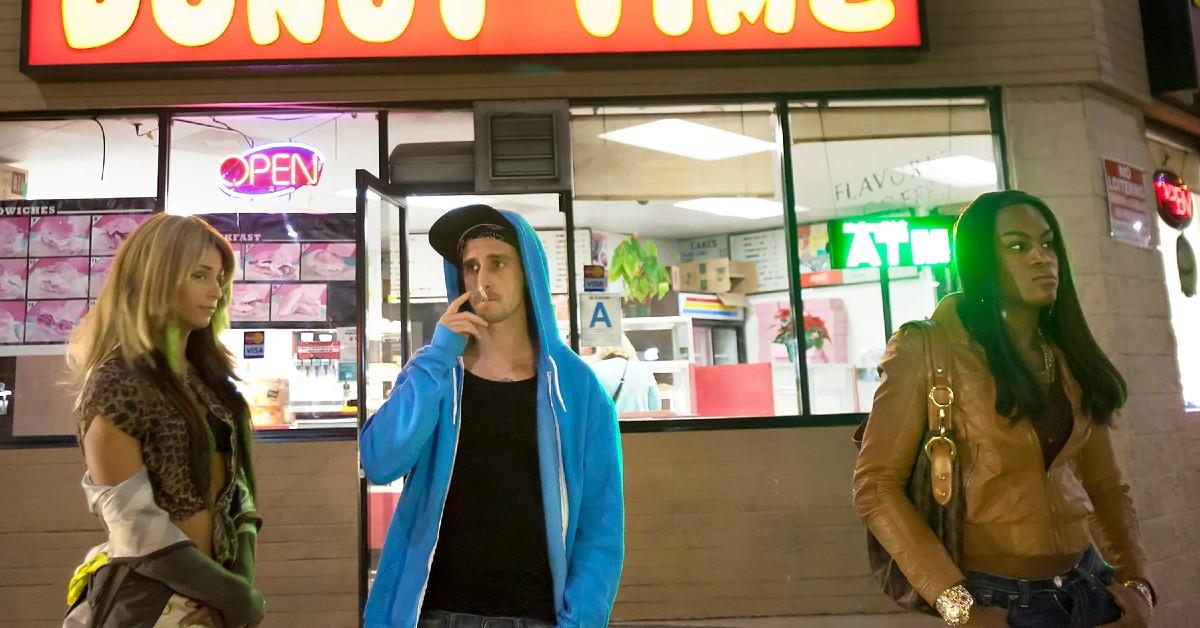 Being one of the more unique films on our list, Sean Baker's low-budget movie is truly "like nothing you've seen before," as put by Brian Moylan of The Guardian — who gave the film four out of five stars. Following the bonkers adventure of two transgender LA-based sex workers — Alexandra (Mya Taylor) and Sin-Dee (Kitana Kiki Rodriguez) — Tangerine was almost entirely shot on an iPhone 5S (well three of them, to be exact) using the $8 FiLMIC Pro app.
With cooky characters (including a cheating pimp), a raw script, and smartphone innovation, it's no wonder that 2015's Tangerine is the first iPhone-created film to be shown at Sundance.
Article continues below advertisement
'Moonlight' (2016)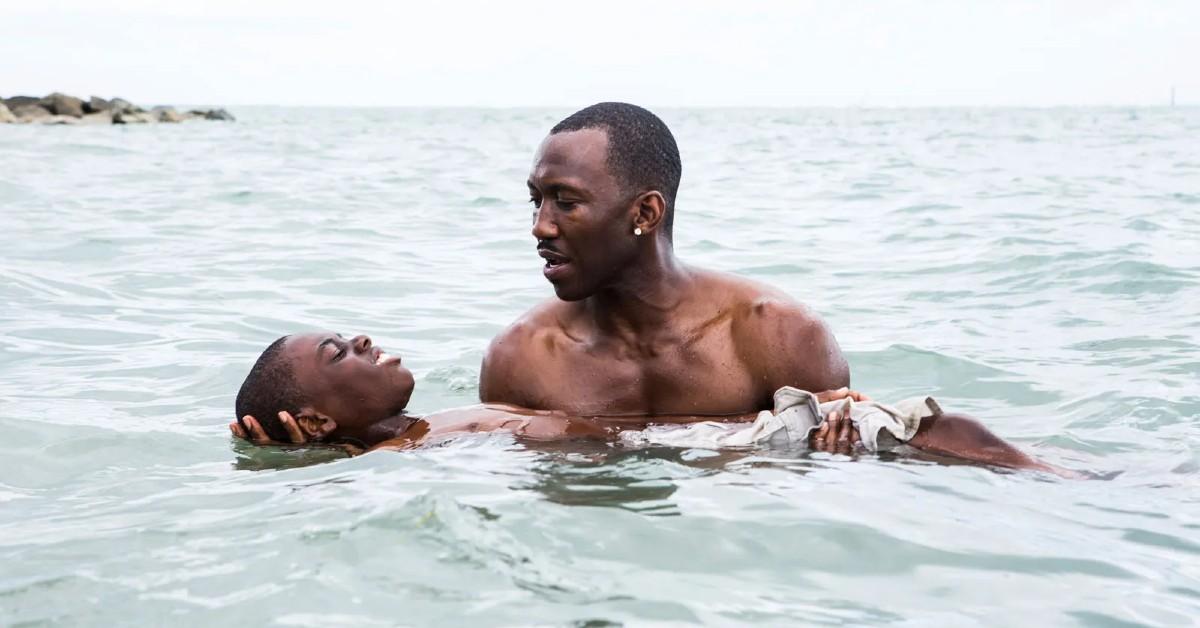 At the center of one of the biggest "oopsies" in the history of the Oscars, Barry Jenkins' Moonlight wound up winning the Academy Award for Best Picture in 2016. Starring two-time Oscar winner Mahershala Ali (Green Book), Trevante Rhodes (Bird Box), Ashton Sanders (Wu-Tang: An American Saga), and Janelle Monáe (Hidden Figures), among others, Moonlight follows the Miami-based life of a young queer Black man named Chiron.
The critically acclaimed drama highlights the three chapters of Chiron's life that shaped him the most. It's beautiful, heartbreaking, intimate, insightful, and artful all at the same time.
Article continues below advertisement
'The Handmaiden' (2016)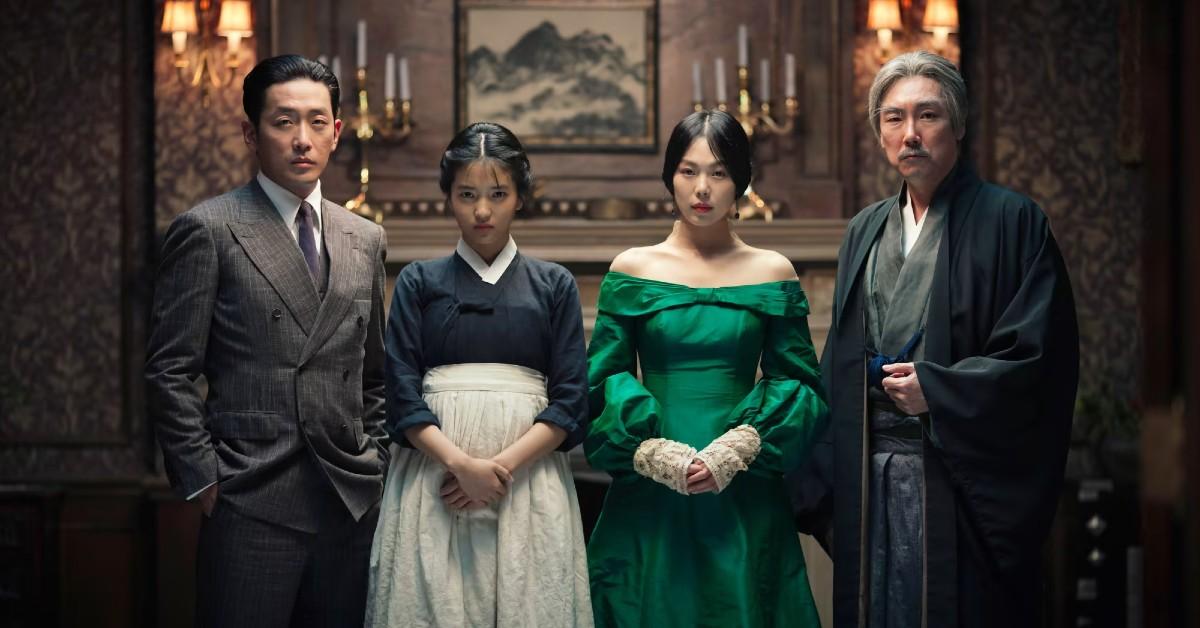 Where do we even start with this totally wild erotic psychological thriller? We'll at least present you with a fair warning: This is by no means a love story. With boundary-pushing, borderline-pornographic sex scenes, stunning cinematography, and a twisty story that's equally shocking and awe-inspiring, South Korean director Park Chan-wook — who brought us the likes of 2003's Oldboy — doesn't disappoint.
Though the basic premise follows orphaned pickpocket Sook-Hee (Kim Tae-ri) as she helps a con man (Ha Jung-woo) seduce and rob a rich Japanese woman, Lady (Kim Min-hee), out of her inheritance in the 1930s, don't expect the movie to stick with this synopsis for the entirety of its two and a half-hour runtime.
The Handmaiden is inspired by Sarah Waters' 2002 Victorian-era lesbian novel Fingersmith.
Article continues below advertisement
'Call Me by Your Name' (2018)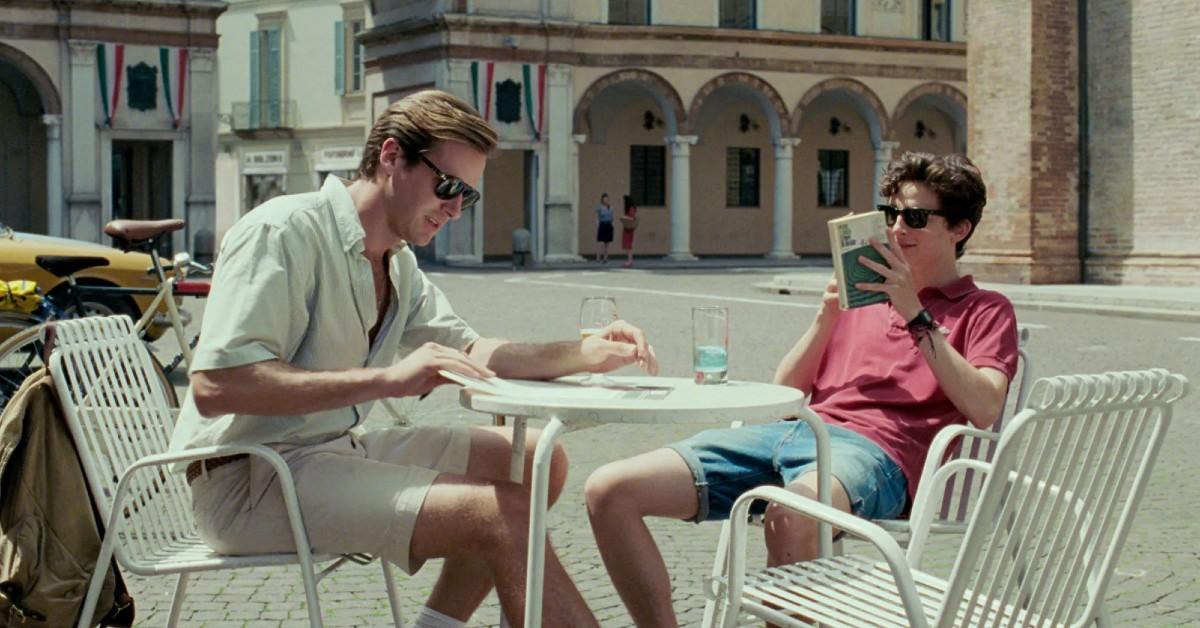 Y'all surely know this one. Based on the 2007 bestselling novel of the same name by André Aciman, gay Italian director Luca Guadagnino's Oscar-winning film stars everyone's favorite lanky heartthrob, Timothée Chalamet (Little Women), as the cultured 17-year-old Elio Perlman. While summering with his liberal family at their 17th-century villa in northern Italy, Elio's professor father (Michael Stuhlbarg) hires a pretentious 24-year-old doctoral student, Oliver (Armie Hammer), as his intern. As part of an annual program, Mr. Perlman allows the scholar to stay with the family while he works on his manuscript.
Article continues below advertisement
Though they initially butt heads, it isn't long before Elio and Oliver embark on a steamy love affair that's equally thrilling as it is heart-wrenching. If you can get past the controversial age gap and possible cannibal Armie Hammer's involvement with the film (there were no allegations against him at the time the film was made), Call Me by Your Name is a thoroughly insightful and visually remarkable movie. We'll never look at a peach the same way again.
Article continues below advertisement
'Portrait of a Lady on Fire' (2019)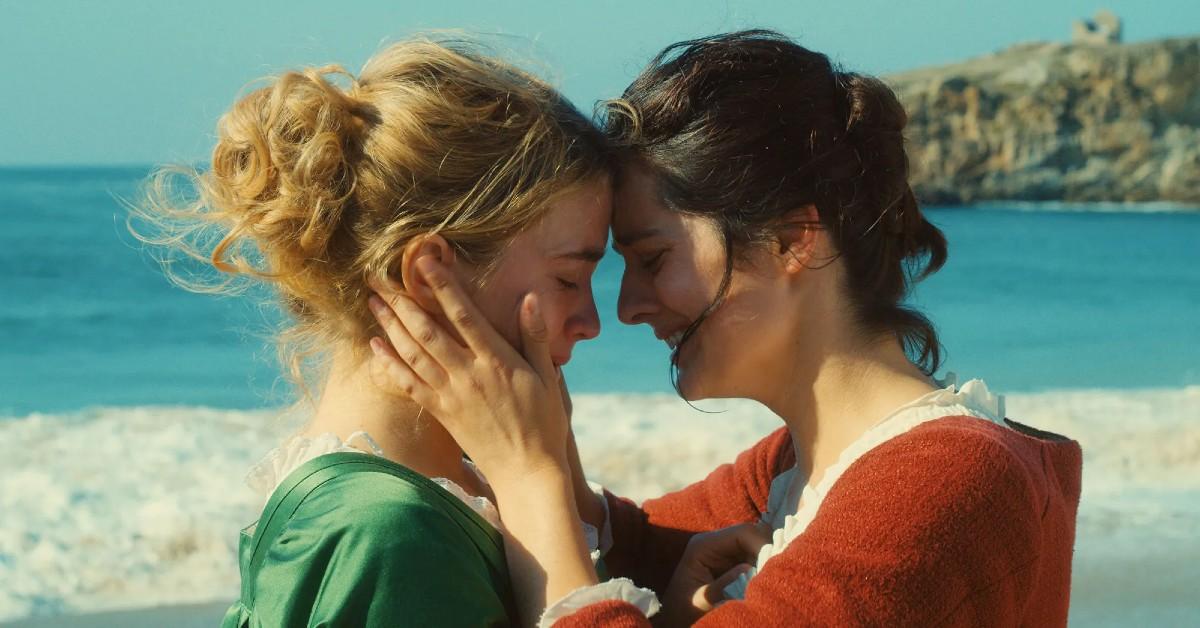 Who doesn't love a lesbian period piece film? It's practically its own subgenre. From gay French director Céline Sciamma, Portrait of a Lady on Fire takes place in France circa 1770. A painter named Marianne (Noémie Merlant) is commissioned to paint a wedding portrait for stubborn young aristocrat Héloïse (Adèle Haenel) on a tiny island in Brittany. Simple enough. But because Héloïse — who wants nothing to do with marriage — exhausted the last painter her mother hired, Marianne must paint Héloïse without her knowing.
Each day that Marianne accompanies Héloïse on walks, the more they get to know each other. Soon enough, love blossoms between the two very different women in this haunting tale. The number 28 means much more to us now.