Discovery Plus Series 'Trixie Motel' Is a '60s Mod Drag Fantasy — Can You Actually Stay There?
Drag queen Trixie Mattel is a busy business woman renovating a Cali motel on her Discovery Plus series 'Trixie Motel.' Can you actually stay there?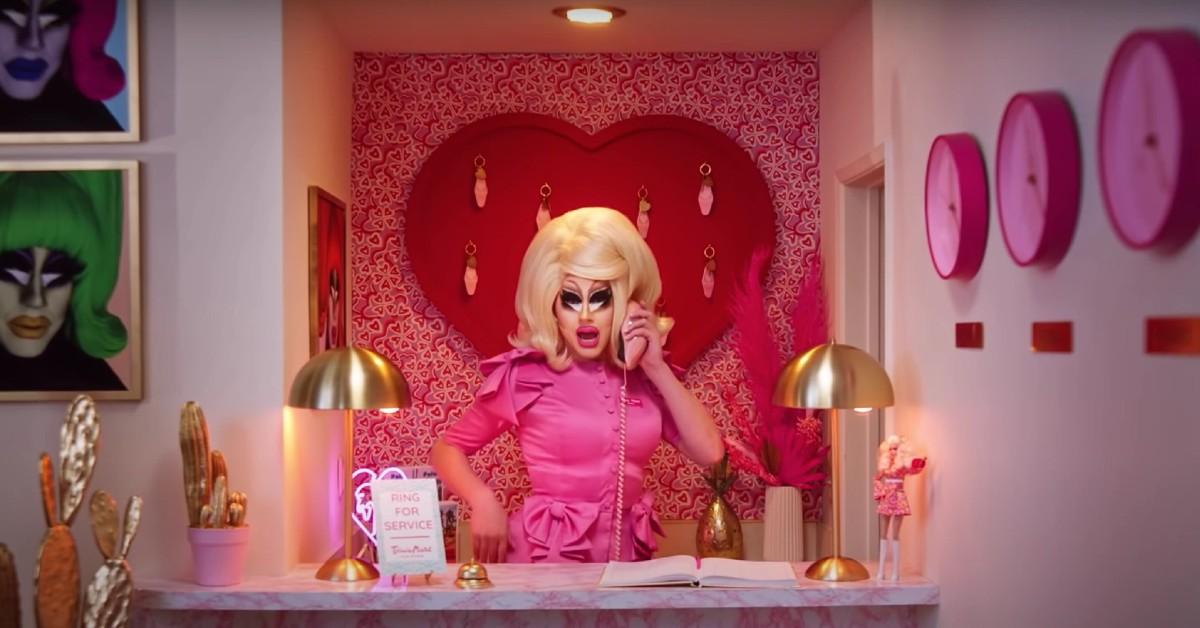 OK wig! Discovery Plus has given world famous drag queen, skinny legend, and RuPaul's Drag Race All Stars 3 winner, Trixie Mattel, a reality series focused on renovating her and her partner, David Silver's, new Cali motel. Fittingly, it's called Trixie Motel, and it premiered on June 3, 2022. And Mary, let us tell you, it's the gaggiest, kitschiest, most mid-century modern-esque fantasy we've ever seen.
Article continues below advertisement
The motel boasts themed rooms, a retro kidney-shaped pool, and a bar. And Trixie and her team — which includes interior designer Dani Dazey and project manager David Rios — only have four months to complete the project. The way the motel looked prior to the renovation ... let's just say she was in desperate need of a facelift.
With the help of special guests like Nicole Byer, Lisa Vanderpump, Mo Heart, and Katya Zamolodchikova, the folk musician and Trixie Cosmetics founder (yes, she does it all) — whose real name is Brian Michael Firkus — sets out to turn an old grimy motel into an LGBTQ oasis. The show is essentially a dragtastic version of Extreme Makeover: Home Edition. So, can you actually stay in the Trixie Motel? We have the tea.
Article continues below advertisement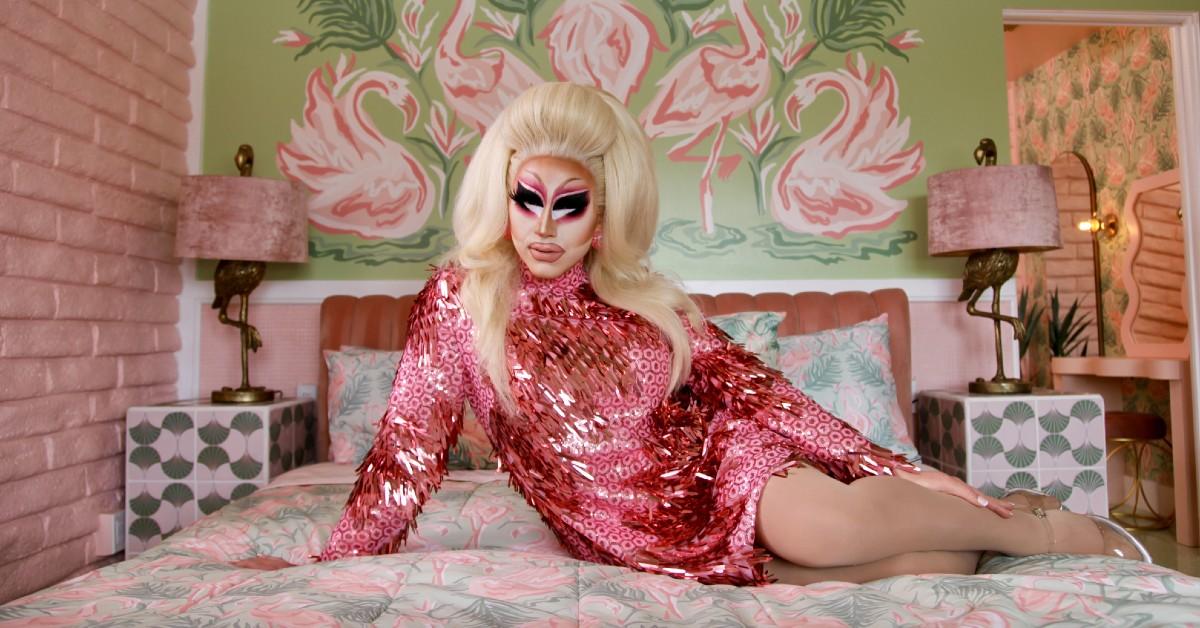 Yes, you can totally book a reservation at the Trixie Motel!
Rejoice, fellow queens! You can in fact stay in Trixie's campy motel, and rooms are being booked faster than you can say Yekaterina Petrovna Zamolodchikova. We hope you like bubblegum pink.
Article continues below advertisement
Trixie Motel's website states that it offers "seven custom themed rooms, including three suites, three queen rooms, and our honeymoon suite. Located right off Palm Canyon Drive, Trixie Motel is steps away from the city's best restaurants and attractions. We can't wait for you to #staythenight."
Guests must stay a minimum of two nights, and prices start at $550 for one night (excluding taxes and fees). For those excited to watch the series, we won't spoil all the themes for you — but we will spoil a few. With rooms called the "Atomic Bombshell Room" and the "Flower Power Suite," simply staying at the Trixie Motel is all the sightseeing your vacation will need.
Article continues below advertisement
If you know Trixie, you know she's not too fond of kids (though we think she has a maternal side), so Trixie Motel is an "adult only property," only welcoming guests 21 years old and over. Leave the baby at home. She can change her own diaper.
Don't mind us, we'll just be dreaming of sipping on a margarita in a caftan by the pool — alongside Trixie, of course.
And if you're going to pack anything, Trixie begs that you "at least bring a wig."
New episodes of Trixie Motel air Fridays on Discovery Plus.