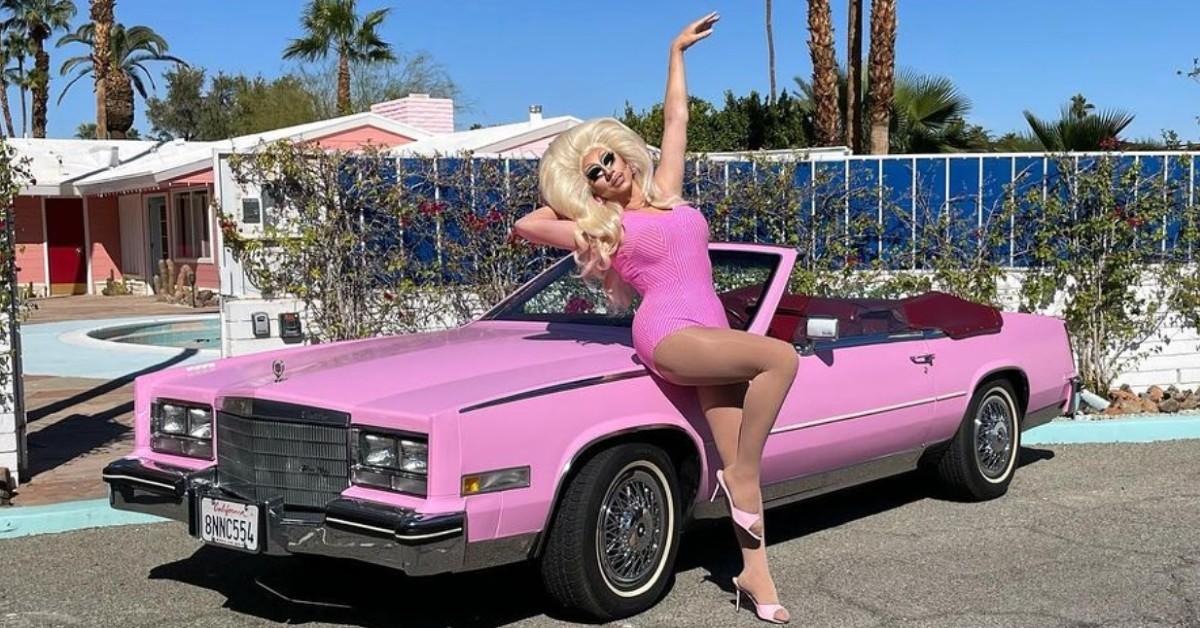 Skinny Legend Trixie Mattel Is Renovating a Motel for Her Discovery Plus Series 'Trixie Motel'
Whether you're a diehard RuPaul's Drag Race stan, a certified makeup junkie, or even just a casual viewer of her and Katya Zamolodchikova's bonkers green screen web series, you probably know of drag queen Trixie Mattel. In fact, with so many projects under her cinched belt, it's hard to not know who she is. But, for those living under a pop culture rock, Trixie is the winner of RuPaul's Drag Race All Stars Season 3, the founder and CEO of Trixie Cosmetics, and a judge on Queen of the Universe. She's also a podcaster, YouTuber, and web series star to boot.
Article continues below advertisement
But because the iconic, '60s-obsessed skinny legend is ever the hustler, she's about to reveal yet another project — aka her sickening new Discovery Plus and HGTV docuseries Trixie Motel. In classic Trixie fashion, the rundown Palm Springs, Calif., motel is being renovated to be a retro bubblegum pink fantasy (from what we've seen so far). Trixie has been teasing us with photos from the worksite for months now.
Set to arrive in the spring of 2022, fans of Trixie Mattel — whose real name is Brian Firkus — will finally get to see the ins and outs of her ambitious project. The anticipation is truly gag-worthy.
Article continues below advertisement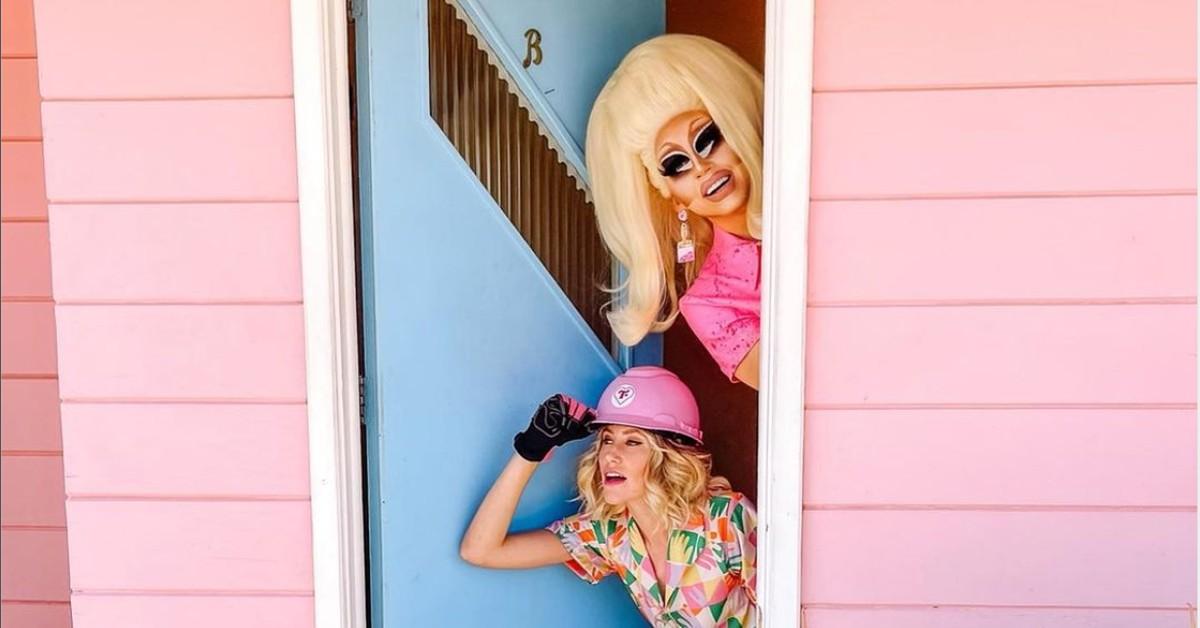 What's the premiere date for the upcoming docuseries 'Trixie Motel'?
"BREAKING: Palm Springs is getting a facelift in my new @discovery+ renovation series, Trixie Motel. Coming next year, the show will follow me and my famous friends as we create the glossiest Drag motel of your wildest fever-dreams!" Trixie tweeted in an official announcement back in May 2021. For those who know anything about Trixie, it was highly necessary for her to follow up with "***this is not a joke."
Article continues below advertisement
Fun fact: The Milwaukee native invested her life savings to purchase and transform the debilitated Palm Springs motel — which will see her boyfriend, David Silver, as a co-owner. The series will include surprise celebrity guests who will help the drag sensation restore and revamp the property's pool, bar, and seven themed motel rooms.
Designed by Dani Dazey of apparel brand Dazey LA, we can just picture the motel now as a late-1960s mod dream come true. With eight hour-long episodes, the series will be available to stream on Wednesday, June 1, 2022, on Discovery Plus.
Article continues below advertisement
"If you're looking for entertaining, fun, 'gee whiz' home programming that is guaranteed to make you feel good — and is a respite from the chaos of challenging times — we've got scores of shows for you in 2022," said Jane Latman, the President of HGTV & Streaming Home Content for Discovery, Inc. "We have fascinating, talented experts who help us, and we find ways to put a distinctive, enjoyable — even humorous — spin on home."
Anyone who's seen a single episode of Trixie's web series, UNHhhh, or has watched her play with vintage Barbie dolls on her YouTube channel, knows that she definitely offers up humor and smarts, not to mention over-the-top looks. We swear, those blonde wigs keep getting taller and taller. We can't wait until June; our bags are already packed and we're ready to check in!