Timothée Chalamet Has a New Girlfriend — Plus, His Former Flame Addressed Dating Rumors (EXCLUSIVE)
Timothée Chalamet has a lot going on in his career, but fans are curious about his love life. Who is he dating? Here's everything we know.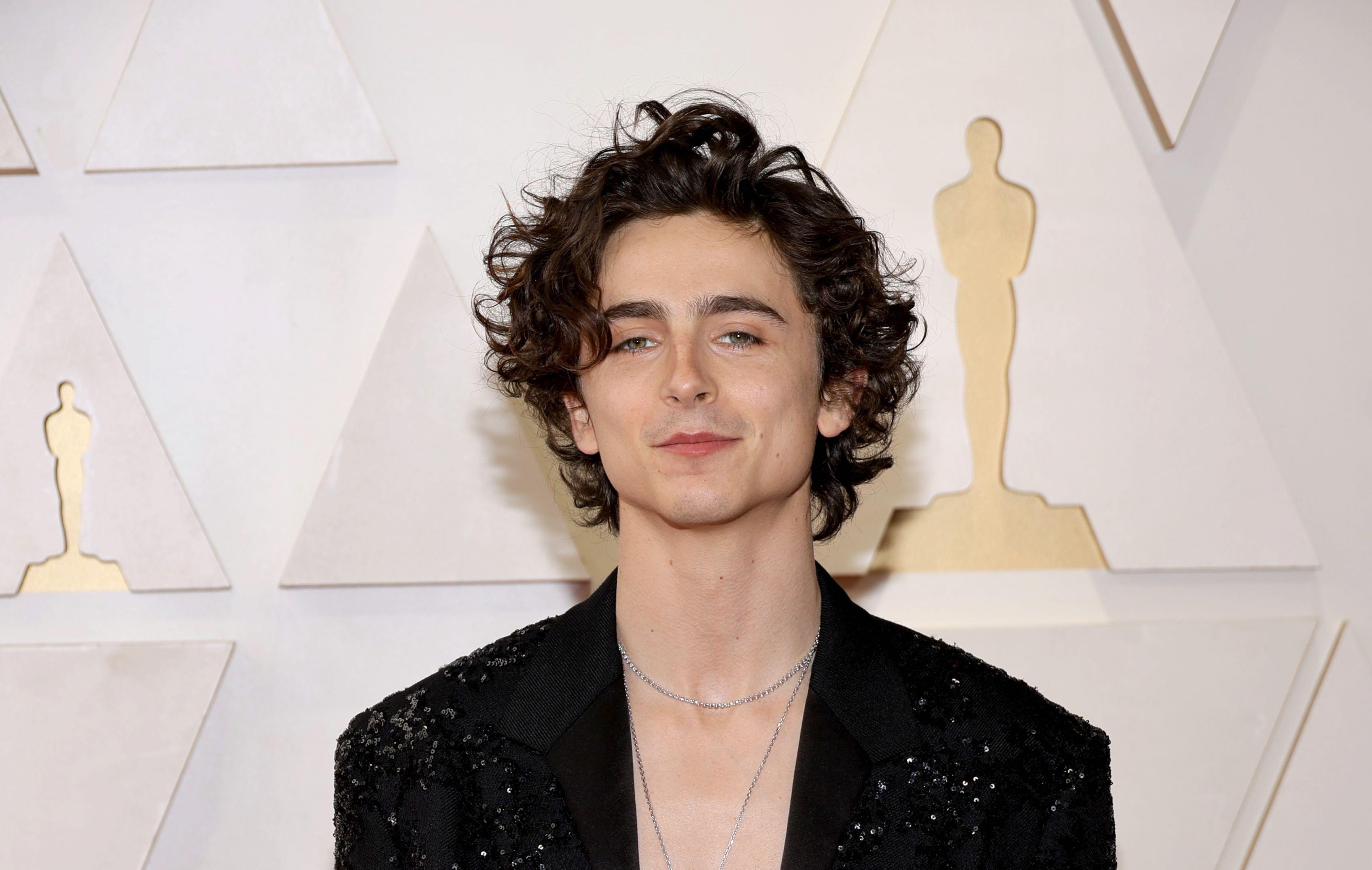 People have been crushing on Timothée Chalamet since he starred in major movies like Call Me By Your Name, Lady Bird, and Beautiful Boy. He's also the lead in the sci-fi reboot franchise Dune, which also stars Zendaya.
Article continues below advertisement
Timothée is clearly staying booked and busy with his career, but what about his love life? In the past, there have been wild rumors about his romances, to the point of where his former flames have started to chime in. Is he dating anyone right now? Let's find out!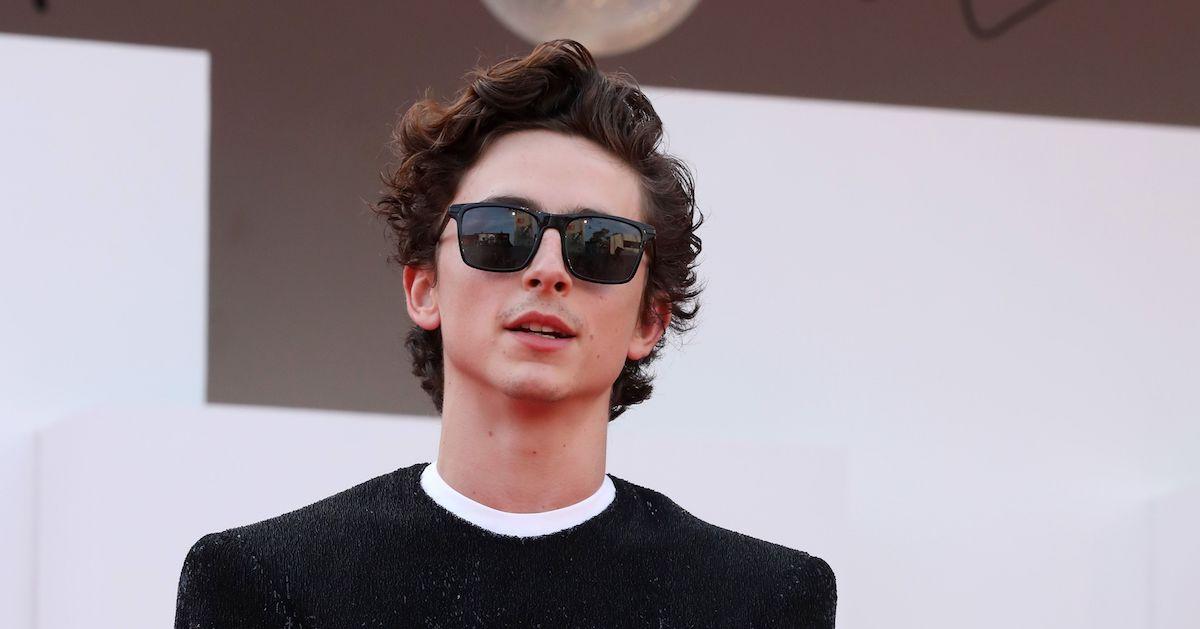 Article continues below advertisement
Who is Timothée Chalamet dating right now?
Following intense social media rumors, Entertainment Tonight has confirmed that the latest apple of Timothée Chalamet's eye is none other than social media mogul Kylie Jenner. Kylie was famously in a relationship with rapper Travis Scott until January 2023, although a source from People alleges its "probably not the end" of their relationship.
In the meantime, however, Kylie is getting cozy with Timothée! A source told Entertainment Tonight, "They are keeping things casual at this point. It's not serious, but Kylie is enjoying hanging out with Timothée and seeing where it goes."
"It's been really fun for her because it feels a lot different than her past relationships. It's new and exciting for Kylie and she's having a lot of fun."
Article continues below advertisement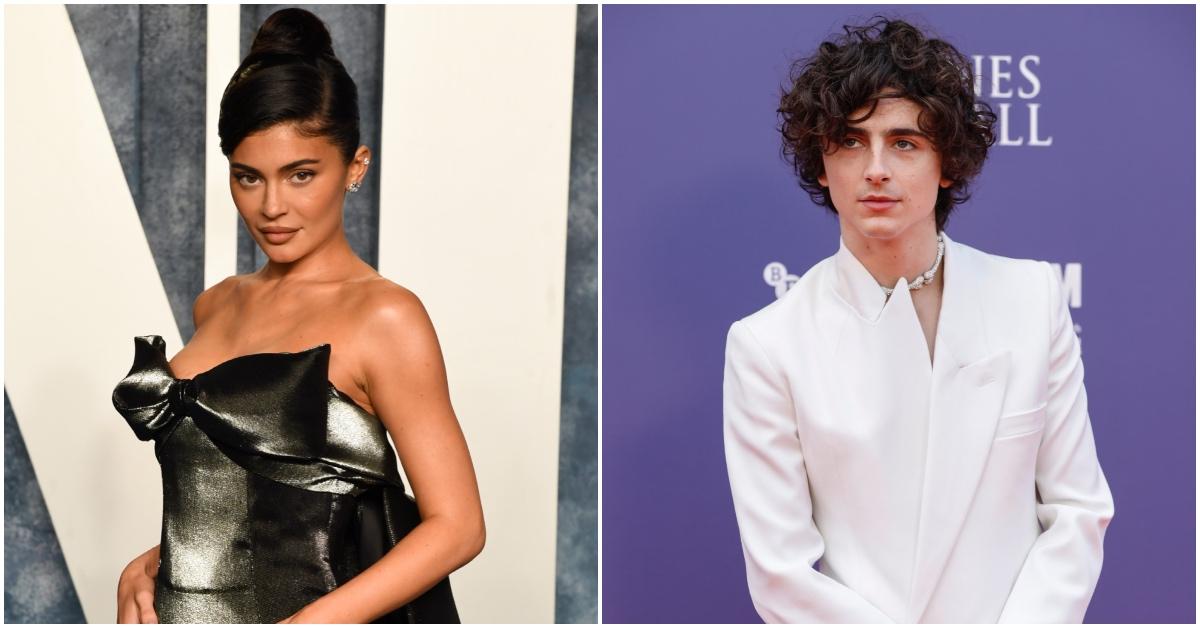 Who has Timothée Chalamet dated in the past?
During Weekend 1 of Coachella 2022, an eagle-eyed attendee who saw the Wonka actor in the crowd shared the spotting with celebrity gossip Instagram account @DeuxMoi.
On April 18, 2022, the social media Gossip Girl shared a message that revealed, "Timothée Chalamet was dancing with and kissing Victoria's Secret model Sarah Talabi at Coachella." The anonymous tipster also submitted a photo of the pair.
Article continues below advertisement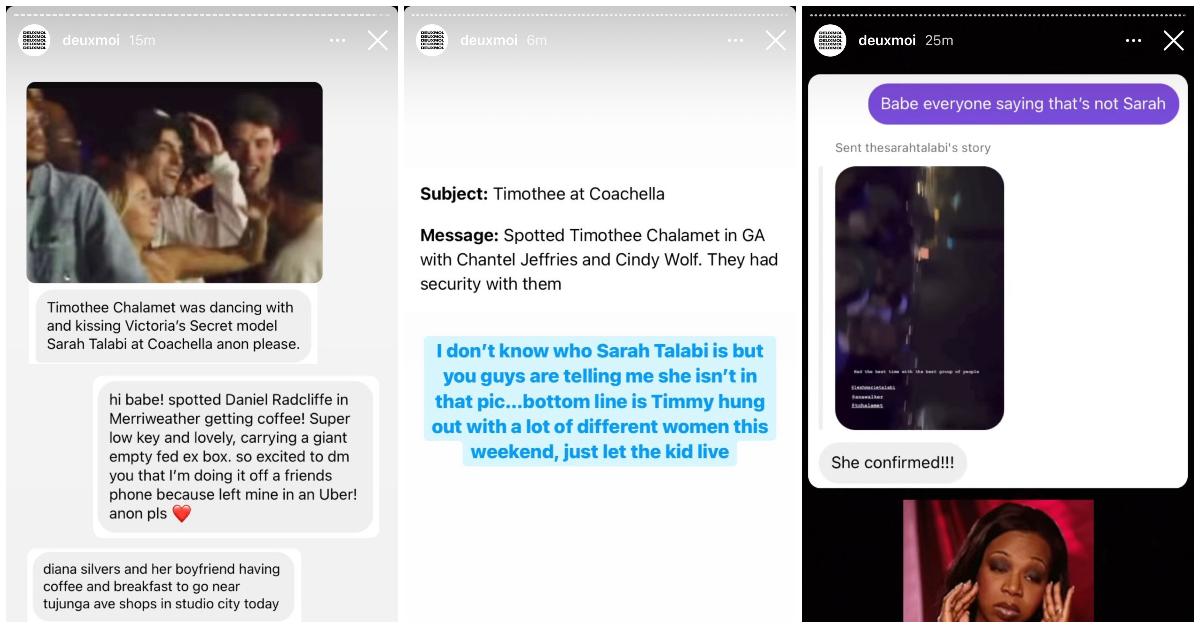 Sarah spoke exclusively with Distractify in April 2022 and released a statement regarding Timothée:
"Everyone is asking me if I was kissing Timothée Chalamet at Coachella, and that is a good question, but a great question would be asking our world leaders why the Earth is now losing 1.2 trillion tons of ice each year due to global warming and why climate crisis reform has been completely ineffective. I encourage you to contact your local representatives and ask them that."
Article continues below advertisement
As for who else the actor has dated?
Timothée's old high school girlfriend happens to be none other than Madonna's super beautiful, high-profile daughter. We're talking about Lourdes Leon, known for her modeling and fashion design. Timothée and Lourdes both attended a Manhattan music and performing arts high school where they first connected.
In a 2021 interview with Vanity Fair, Lourdes revealed, "I respect him a lot. We were a little item. My first boyfriend," She's currently moved onto a new relationship with Jonathon Puglia.
Article continues below advertisement
Timothée also dated Lily-Rose Depp, Johnny Depp's daughter, from late 2018 until spring 2020. Their relationship was made into a spectacle in September 2019 when the paparazzi snapped pictures of them packing on the PDA while vacationing in Italy.
Timothée has also been linked to model and actress Eiza Gonzalez. They spent time together in Cabo San Lucas in late June 2020. The two shared what looked to be a super enjoyable summer together, based on the photos; but, by the time fall season came around, they were no longer seen hanging out, leading us to believe they called it quits.
Reporting by Allison DeGrushe