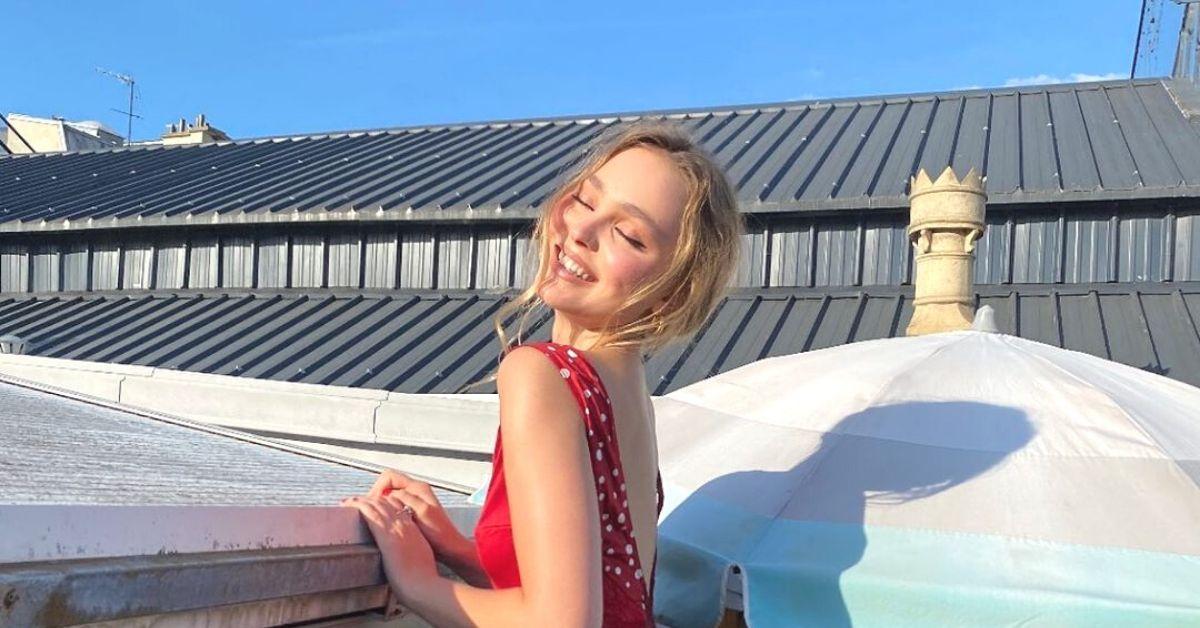 Here's Why Lily-Rose Depp Is Facing Cancellation on Twitter
A lot of people have been taken to task recently over comments they made, or statements shared that were called out for being racist. We've seen reality TV stars fired from their popular shows, TV stars canceled and no longer supported by fans, and it feels like every week there's a new star being called out. The latest is Lily-Rose Depp, as she faces allegations of racism, and fans and critics are calling for her to be canceled.
Article continues below advertisement
Who is Lily-Rose Depp?
Lily-Rose Depp is the 21-year-old daughter of Johnny Depp and Vanessa Paradis. She also happens to be pretty famous in her own right, being a model and working as an actor as well, following in both of her parent's footsteps.
Article continues below advertisement
She's known as being the youngest-ever face of Chanel, similarly to her mom. "Chanel has always been part of my life," Lily-Rose told Vogue UK in 2016. "My mom has worked with them since she was 18 and I've gone to the store with her since I was little. There are pictures of me literally in diapers wearing her Chanel pumps."
She got into acting in 2014, making a cameo in the movie Tusk, alongside her childhood friend, Harley Quinn, daughter of the writer and director of the movie, Kevin Smith. She also had a role in The King alongside Timothée Chalamet, whom she was rumored to be dating. Their relationship was never confirmed, likely because Lily-Rose likes to keep some privacy.
Article continues below advertisement
"I never like revealing too much about myself," Lily-Rose explained to Vogue UK. "Once you start giving people that look into your life, then they just want more and more."
But that personal life had a spotlight shined on it on July 16, 2020. Lily-Rose became a trending topic on Twitter with allegations that she was a racist.
Article continues below advertisement
What are these Lily-Rose Depp allegations all about? She's being called a racist.
The hashtag #lilyrosedeppisoverparty started trending in the United States and it all appeared to stem from a call-out on Instagram Stories. One Twitter user shared screenshots of what they were calling a conversation between some people who were being called Lily's friends.
Article continues below advertisement
Where the hashtag stemmed from isn't super obvious and it's not clear if there is some missing information on what happened exactly. From what we can gather, Lily is being called out for being friends with someone or a group of people who are racist.
"Ok i saw that she told a black woman she couldn't speak proper english, has white friends that say the n slur, and is classist," another Twitter user explained.
Article continues below advertisement
Article continues below advertisement
"Well I have been for over a hour looking to see what Lily said or did in a post or video and not one person has posted any evidence except some DM tweet between someone and someone that claims to be her friend. Is that what this is come to?" a second tweet said. "Where is Lily herself being racist?"
"There is literally ZERO evidence showing Lily Rose Depp of being a racist," another questioned. "Awfully convenient this is being spread while Johnny Depp (Lily Rose Depp's father) is dealing with Amber Heard in court."