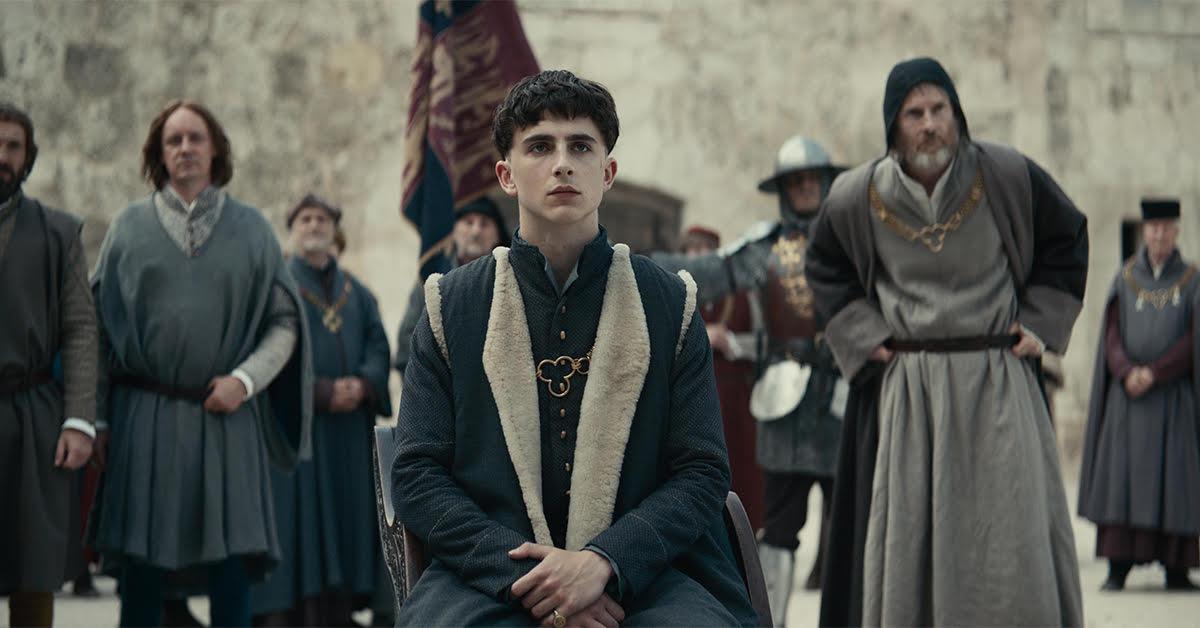 How Historically Accurate Is Netflix's 'The King'?
By Lily Rose

Nov. 7 2019, Updated 5:30 p.m. ET
You've been hearing for what feels like a solid year now about Timothée Chalamet's bowl cut hairdo for Netflix movie The King and now it's finally here. In The King, Chalamet plays King Henry V, the real life monarch who ruled England for nine years in the 1400s. It also happens that the same King Henry was also the subject of William Shakespeare's play, Henry V, which borrows heavily from fiction.
Article continues below advertisement