Lily-Rose Depp's Character Is Based on a Real Person in 'The King' — The Movie Version Is Way More Badass Though
The Netflix original film 'The King' premieres November 1, and it comes with an amazing cast. This includes Lily-Rose Depp, who plays Catherine of Valois. Was Lily-Rose's character based on a real story?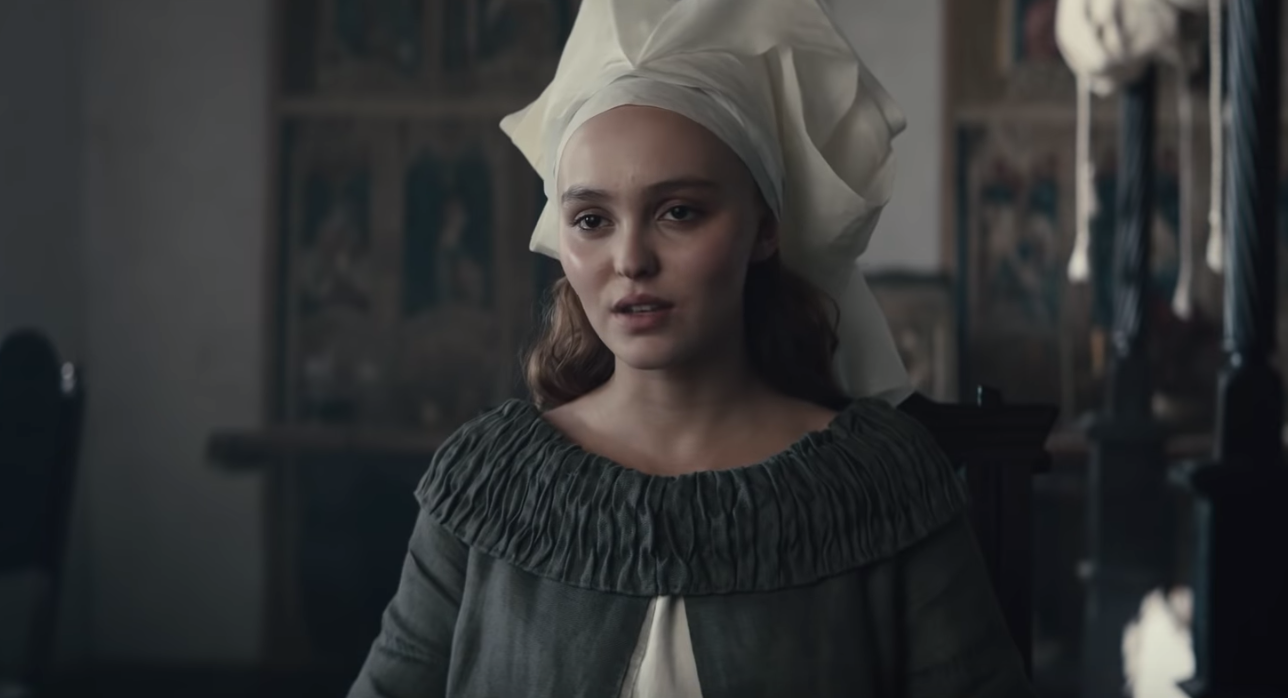 November 1 is a special day for English majors and history buffs: the Netflix original movie, The King, drops — and it looks really good. But you definitely don't need a degree in literature or history to enjoy it.
Article continues below advertisement
The King, which is based on several plays by William Shakespeare called The Henriad trilogy, is about Henry V (Timothée Chalamet) a young prince who inherits the throne after his father dies. Under his rule, there is plenty of political drama, deceit, and turmoil as King Henry navigates his new role.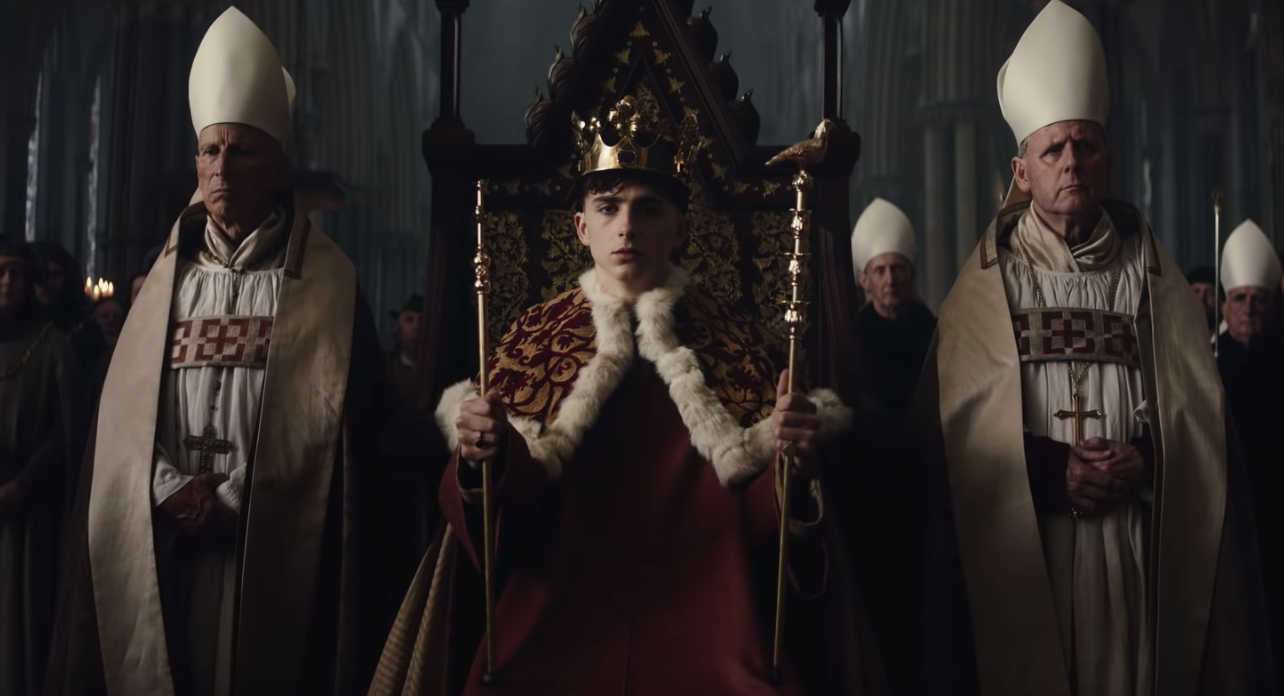 Article continues below advertisement
What makes us even more excited to watch The King is the film's cast. There's obviously Timothée, but we also get Robert Pattinson playing the haughty Dauphin of France, Joel Edgerton as Sir John Falstaff, and Lily-Rose Depp as Catherine of Valois. Yup, Lily-Rose Depp — as in, Johnny Depp and Vanessa Paradis's daughter.
Is Lily-Rose Depp's character Catherine based on a true story?
Catherine of Valois was the French King Charles VI's youngest daughter. She married King Henry V in 1420 as a political pawn (to bring peace between England and France), becoming the queen consort of England. The two had a son, but King Henry V died before ever meeting him.
Article continues below advertisement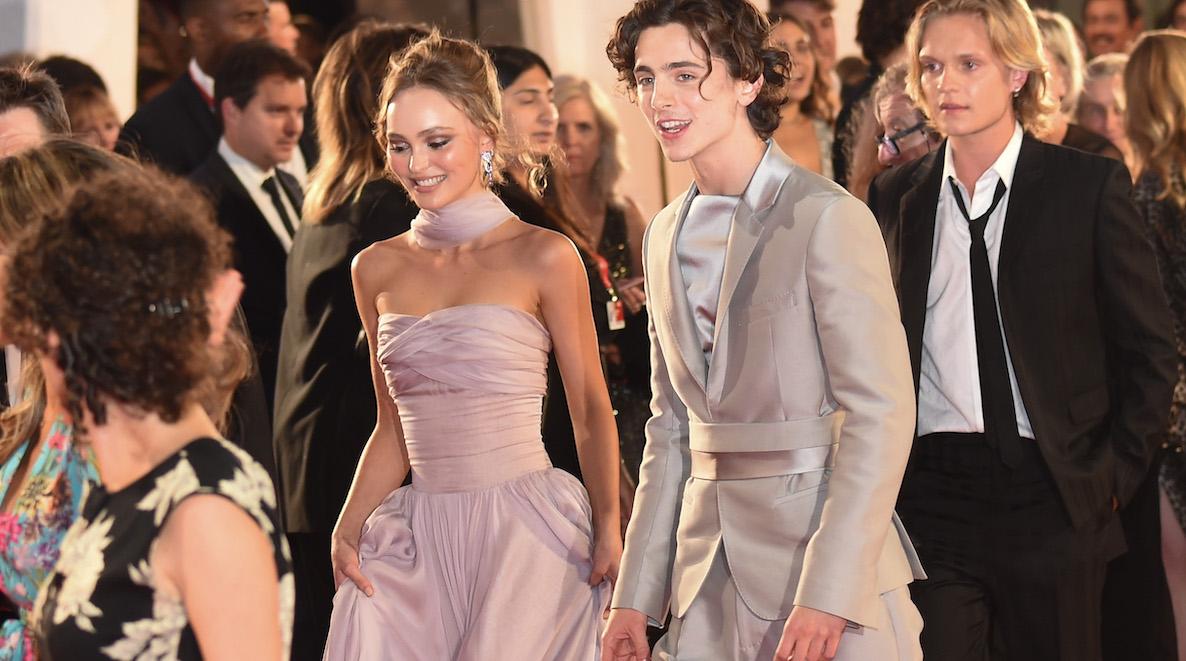 After becoming queen dowager, there's historical evidence that shows Catherine had a sexual relationship with Owen Tudor, a Welsh courtier. They may or may not have been legally wedded, and had six children together. Catherine died in 1437 during childbirth.
Article continues below advertisement
In Shakespeare's plays, Catherine is written as mousy and demure. The King's version of Catherine is much, much different — the screenwriters wanted Catherine to have more of a POV and true character development. Lily-Rose tells Vogue France, "Catherine really has a voice and she came from a family of strong women. Her father, Charles VI, had bouts of madness and so her mother ruled for him sometimes, behind closed doors. "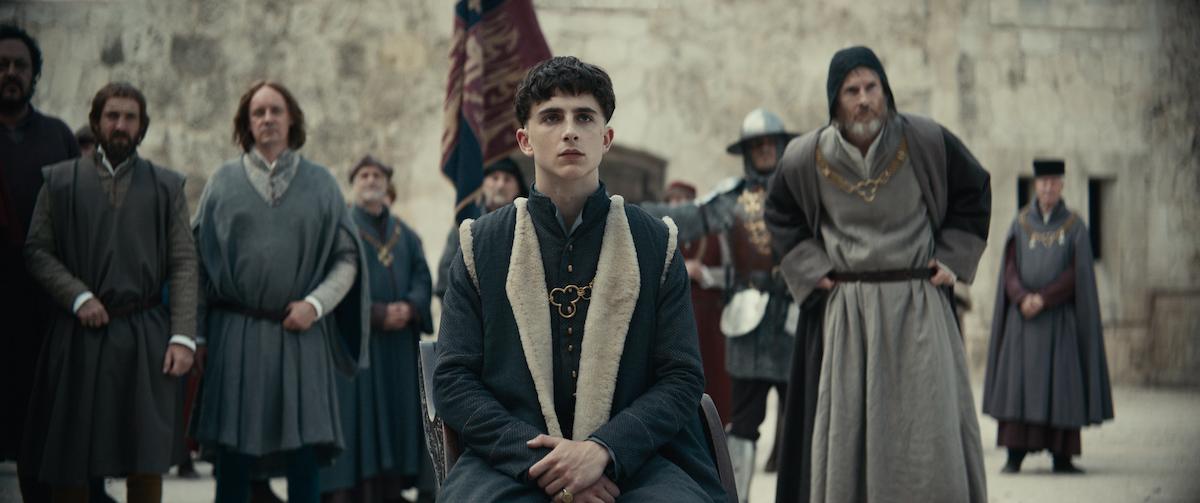 Article continues below advertisement
In fact, the women in The King were written as strong characters, a creative decision we're totally OK with, even if it strays from the original literature. Lily-Rose says, "The women in The King are the voices of reason, the only ones untouched by the greed and thirst for power that consumes the men."
In the movie, Catherine and Henry's relationship is much more nuanced. Lily-Rose describes her audition and the process of becoming the character to Vogue France:
"From the audition to the shoot, there was an evolution in Catherine's curiosity and interest in Henry. In my audition, I was more stern. I don't think she's excited about meeting him, but she's smart and able to see past what everyone's saying about him. She's not flirtatious, but she's not hateful either.
Article continues below advertisement
"By the end of that scene, there's a mutual understanding between them and for me, that developed over time. Henry is destabilized by her in a way that he hasn't been by anyone else. It's said that for the rest of Catherine and Henry's relationship after our story ends and history continues, they were very fond of each other."
Are Lily-Rose Depp and Timothée Chalamet dating in real life?
Lily-Rose and Timothée have been spotted getting really cozy together on several occasions, but they haven't publicly made things #official yet. And while neither of them has photos together on social media, there IS this suspicious pic of our internet boyfriend Timothée and a mysterious honey blonde in South Korea.
Article continues below advertisement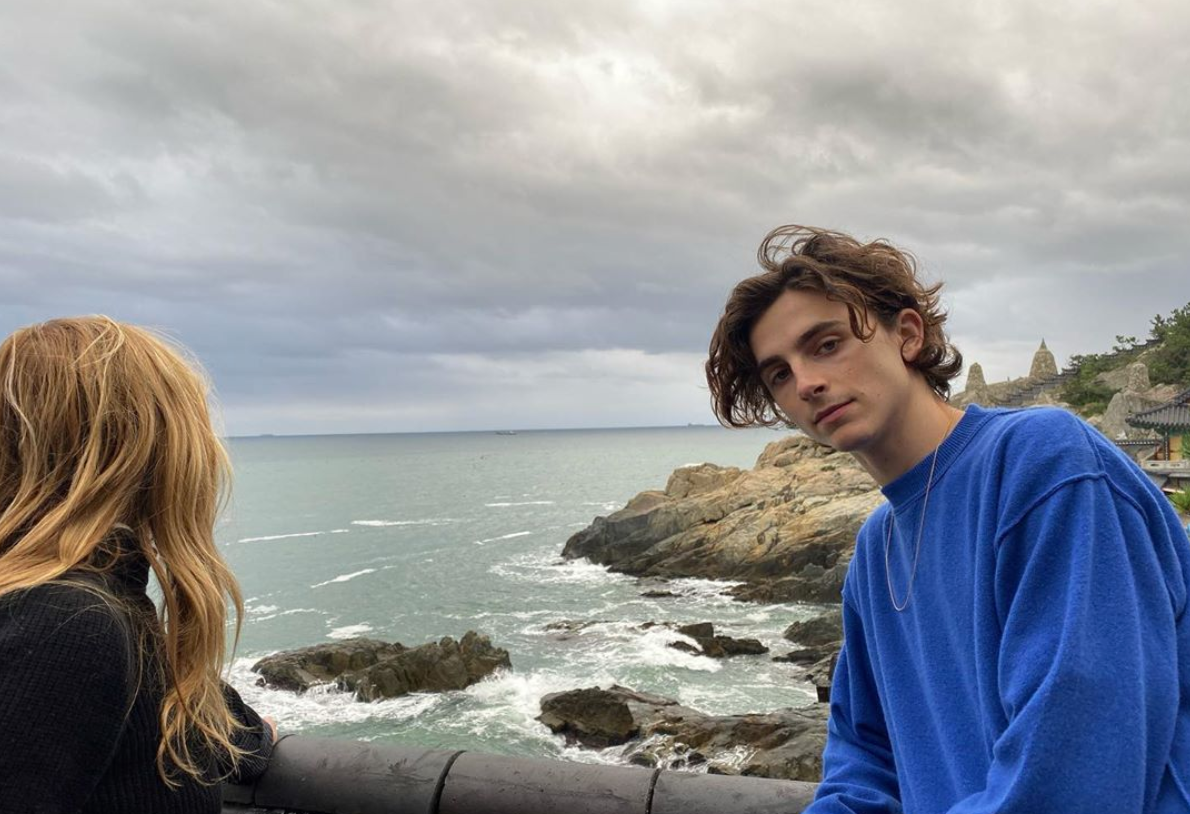 That hair pretty much matches the below Instagram of Lily-Rose, does it not?
Article continues below advertisement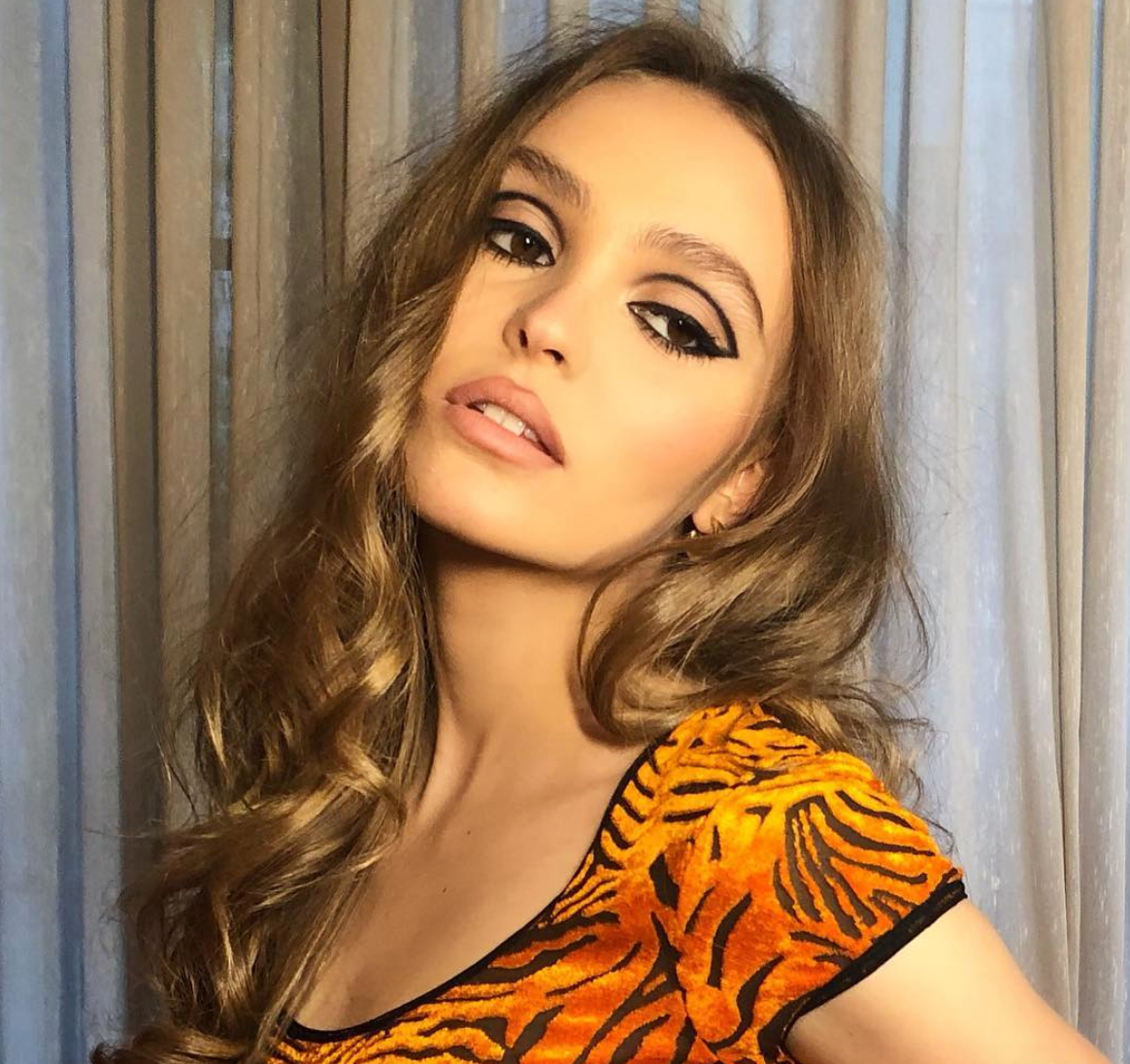 The fictional, maybe real-life couple posed in some red carpet photos not exactly together, but like, in the same space.
Watch The King on Netflix when it premieres on Nov. 1.