Madonna Confirms Ongoing Rumor That She and Her 27-Year-Old Dancer Are Dating
Madonna has recently been seen getting cozy with a new boyfriend: 27-year-old dancer Ahlamalik Williams and Madonna appear to be dating now.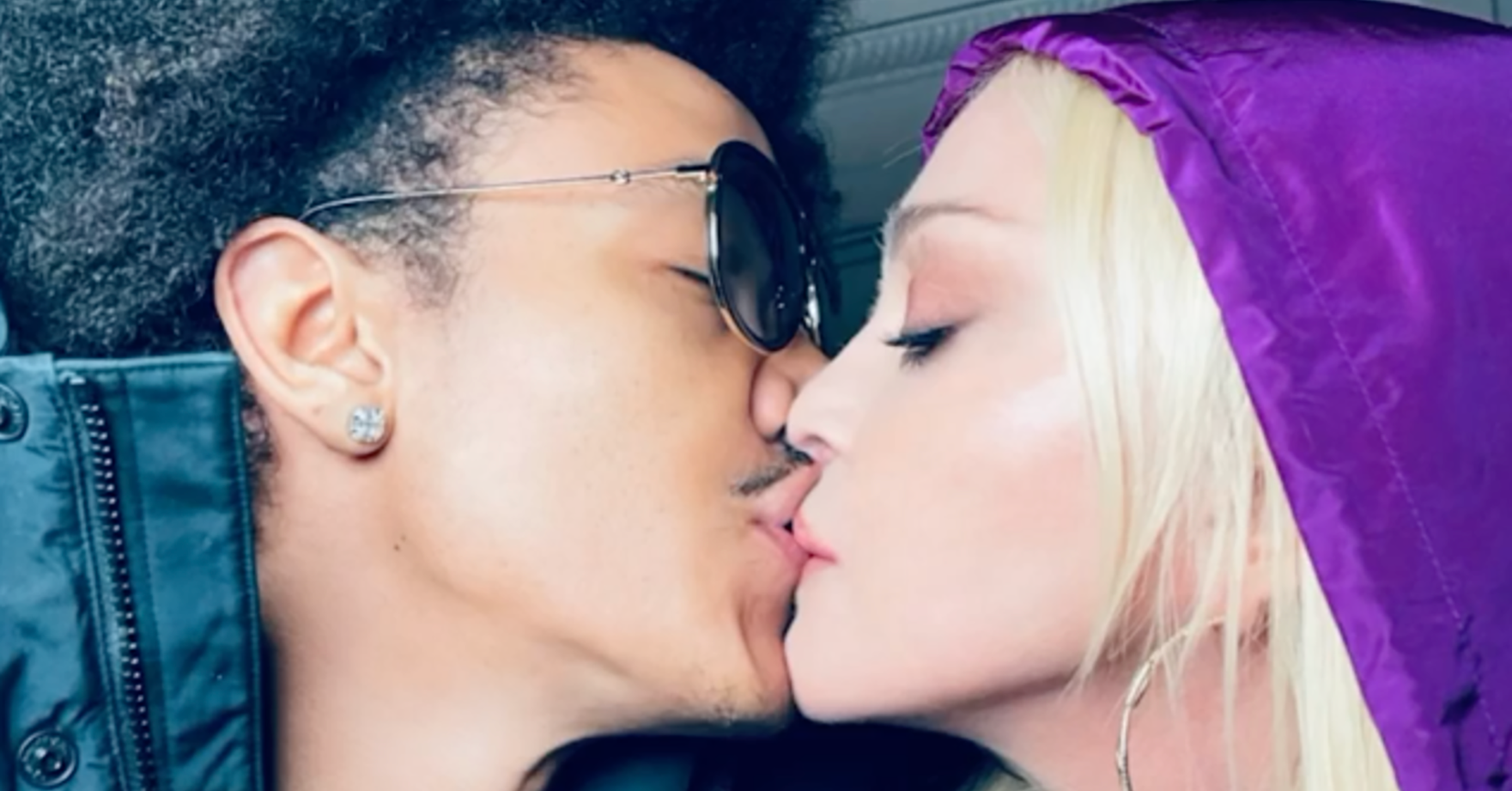 "Papa Don't Preach" singer Madonna is no stranger to dating someone younger than her — in fact, most of her previous loves have been significantly her junior. But in a new, shocking 36-year age gap, Madonna may have just confirmed her youngest new boyfriend yet.
Article continues below advertisement
The pop icon and her dancer, Ahlamalik Williams, were spotted cozying up together on her balcony in Miami in December, where the singer had performed on her tour. From there, the rumors only continued to grow until she confirmed that the two were really an item.
So who is this new, younger beau?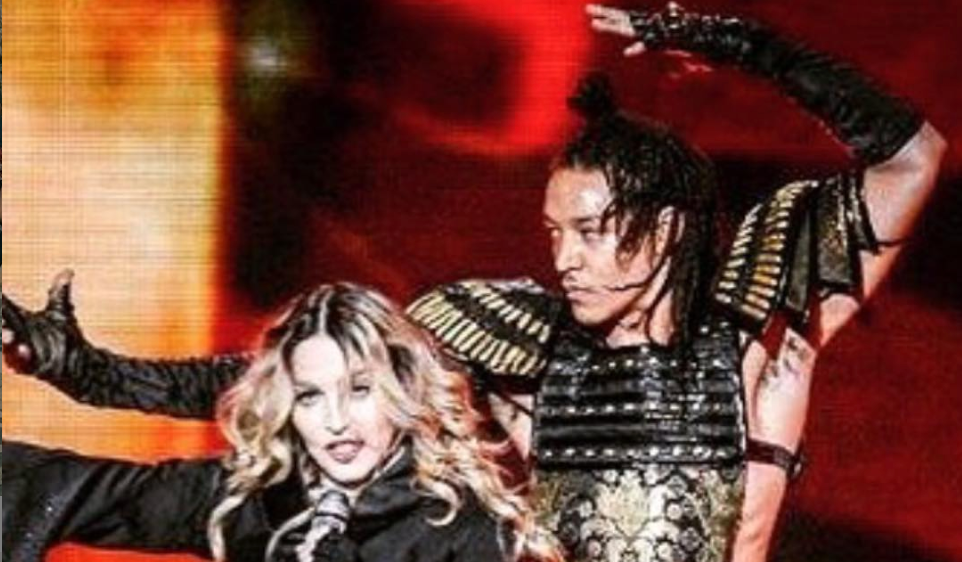 Article continues below advertisement
Madonna was spotted on the balcony with Ahlamalik.
In December 2019, the Daily Mail shared shots of the couple out on a balcony in Miami following one of Madonna's tour performances. In one of them, Ahlamalik was seen smoking, while in another, he's got his arms around her waist.
Apparently, a source told the outlet that he was also seen sharing a kiss with her before offering her a massage.
This wasn't the first time the couple had been spotted together, as Ahlamalik had been showing up on her Instagram with increased frequency over the years.
Ahlamalik has been working with Madonna for more than five years, so it's no surprise that he's made an appearance in a couple of her Instagram posts. But as time wore on, he was shown with increased frequency and in posts that seemed to insinuate more. There was a video of her getting on a helicopter with Ahlamalik and another where they're leaning on each other.
Article continues below advertisement
More than a year after the Daily Mail photos were taken of the two of them in Miami, Madonna confirmed that she and Ahlamalik are an item with a special birthday post to him on Instagram. In the video, which is comprised of various still images of them together, the pair are seen smoking and kissing.
"Happy Birthday My Love," she captioned the post, tagging Ahlamalik. "Thank you for opening my eyes. How can I explain how I feel? Let's get unconscious.........."
Article continues below advertisement
Ahlamalik has been on tour with Madonna since 2015.
The 27-year-old is a dancer and has been accompanying Madonna on her tours since he was 20. Currently, he's with her on her Madame X Tour, where the tour website lists him as both a dancer and a choreographer.
Since he initially joined her on her Rebel Heart Tour in 2015, Ahlamalik's work with Madonna has taken him all over the world.
Article continues below advertisement
He's been a dancer since he graduated high school.
Ahlamalik has been set on being a dancer since he graduated high school in 2013. His first gig was when he joined Cirque du Soleil's Michael Jackson ONE production right after his graduation.
According to Daily Mail, Ahlamalik also used to offer online dance classes for $5 under the name SkitzO. On his Instagram, he currently shares videos of him dancing frequently.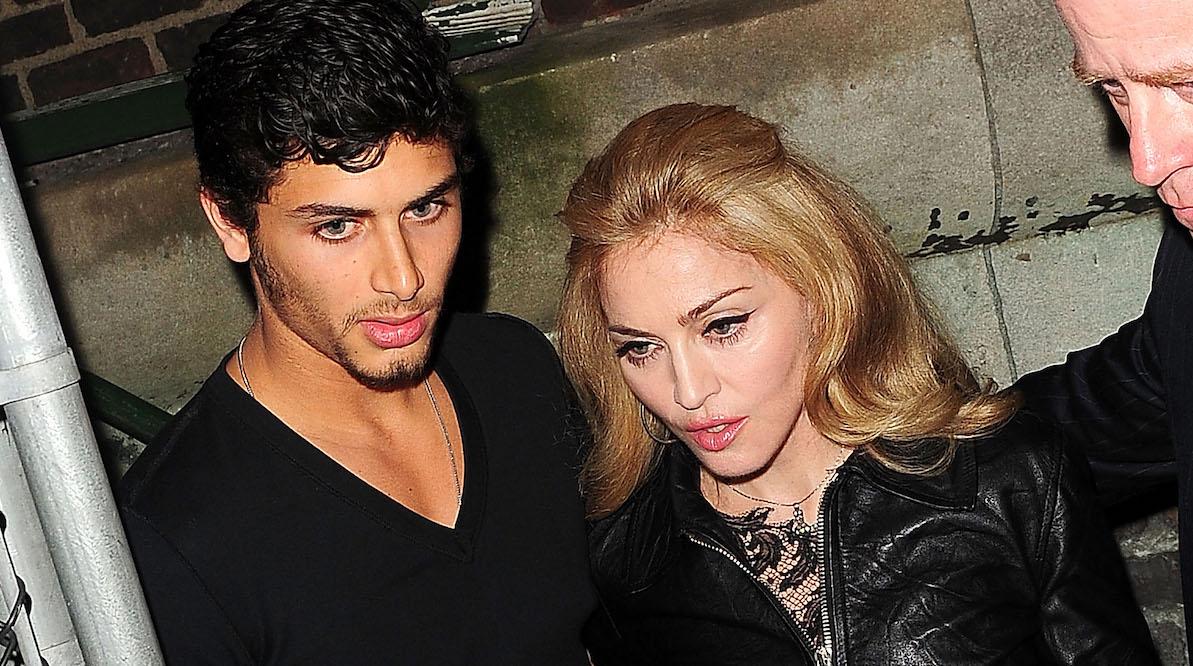 Article continues below advertisement
Most of Madonna's ex-boyfriends have been significantly younger than her.
Madonna often seems to date much younger men. Her dating history consists of a slew of big names, including John F. Kennedy Jr. (who was two years younger than her), Vanilla Ice (who was three years younger than her), and more recently, Kevin Sampaio (who was 33 years younger than her).
The only ex-boyfriend Madonna has who was older than her was Warren Beaty, who was 21 years her senior when they dated from 1989-1990. Clearly, Madonna has a thing for younger men!